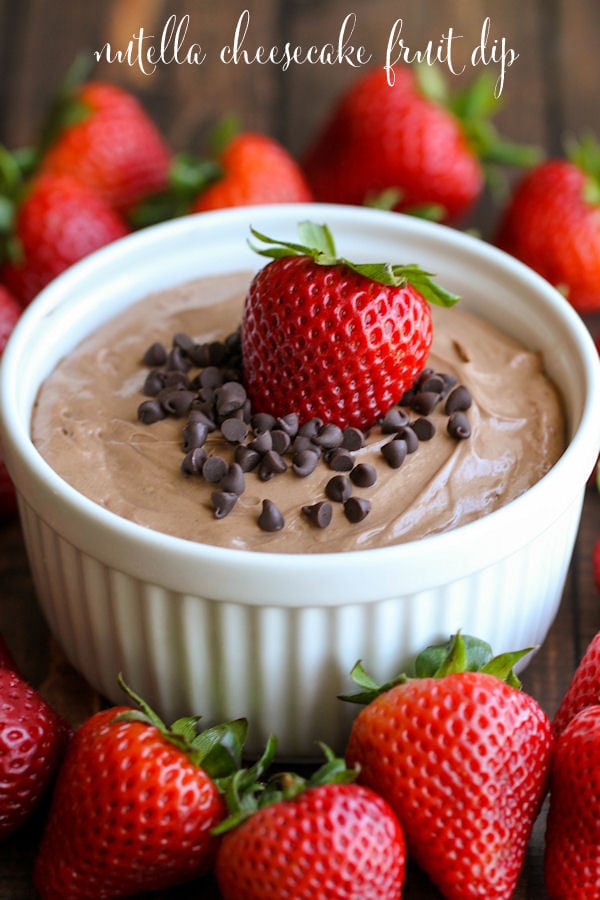 Guess what?!
It's usually Lily posting, but today it's me – Gavin! We decided sister needed a break, and I'm trying to earn some money so my mom said I could do a recipe. 😉
Do you know what I did today? I did 2 really fun things. This morning I had my first soccer game ever, and it was very fun. I'm number 11. I even scored some goals today! I also had an Easter Egg Hunt at our church. I even found a baseball Easter egg. I got to play with friends and eat yummy food. It was awesome.
MY OTHER RECIPES
The recipe for today is one we made yesterday for some friends. Mom and me made some chocolate dip (Nutella Cheesecake Fruit Dip). It tastes very good. Mom let me lick the silver thing (beater) after we made it. We dipped strawberries in it. It's so easy to make. I think you'll like it.

Nutella Cheesecake Fruit Dip
¾ cup Nutella ⅓ cup sugar 1 cup Light Cool Whip 8 oz cream cheese
Ingredients
¾ cup Nutella
⅓ cup powdered sugar
1 cup Light Cool Whip
8 oz cream cheese (softened)
Mini chocolate chip for garnish (optional)
Instructions
Place nutella, powdered sugar, and cream cheese in a bowl and mix with mixer until well combined.
Fold in cool whip and mix well. Pour into your serving bowl.
Top with mini chocolate chips for garnish and serve immediately.
If preparing ahead of time, wait to pour into your serving bowl. Refrigerate dip and before serving mix again with spoon and then pour into bowl and serve.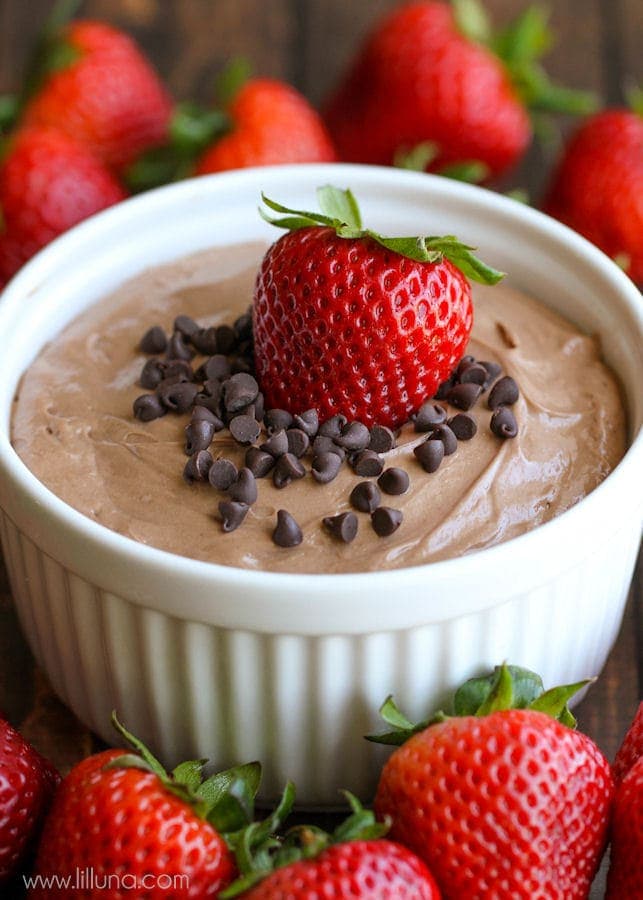 I hope you have a very good weekend.
And I hope you have a fun day when Easter comes.
I hope I get to do another recipe.
The end.
Gavin
—————————————–
This is Kristyn.
My son, Gavin, is a tid jealous that sister gets to help with the blog, and he's been BEGGING to help. I finally hired him as "official taste tester" and pay him 25 cents for every recipe he tests out. He LOVES this job. We have an upcoming family vacation planned in May and we told the kids we wouldn't be buying them any souvenirs and that if they wanted anything they needed to save up their own money. We told them we'd give them opportunities to earn money so Gav asked if he could blog knowing that I pay Lily $10 a post (paying her has provided us an opportunity to teach her about money management).
SO… that's the long story as to why Gav posted today instead of Lily. She didn't mind a week off, and Gav was excited to take a stab at blogging. 😉 Don't be surprised if you see him back here a few more times. 😀
For more yummy dips on the site be sure to check out: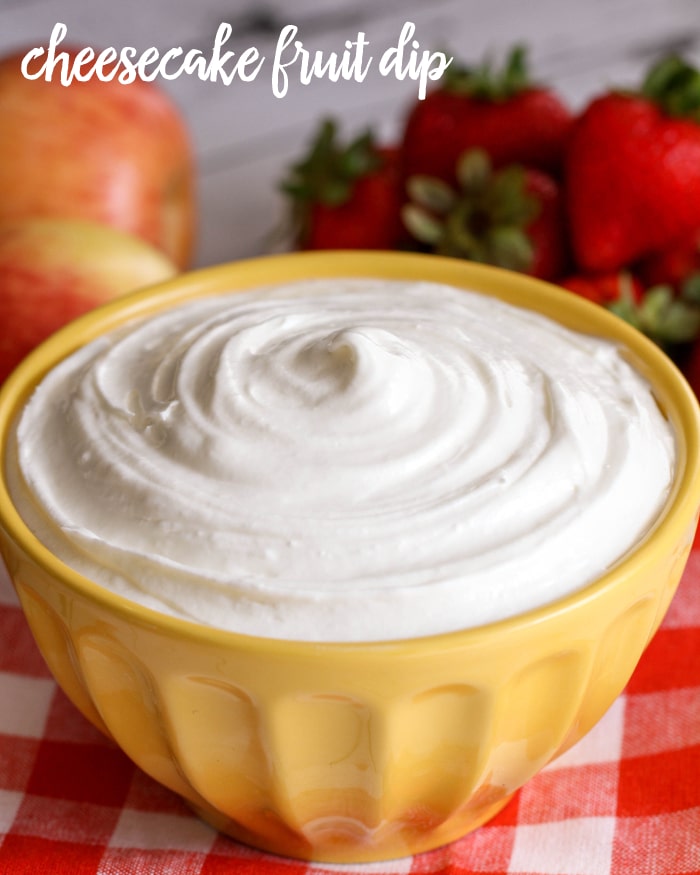 And yes, this isn't a dip but it's Red Velvet CHEESECAKE Cake, so I should include it just because. 😉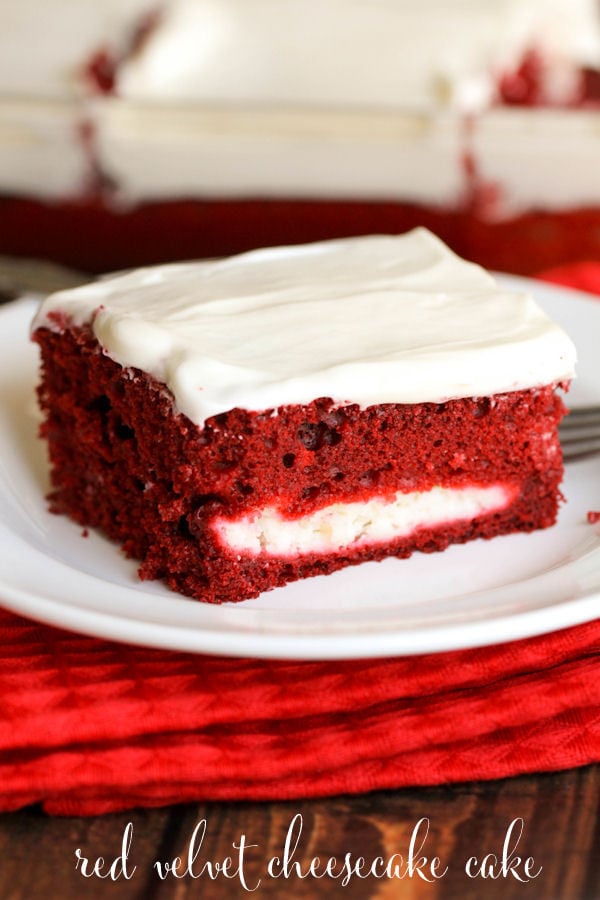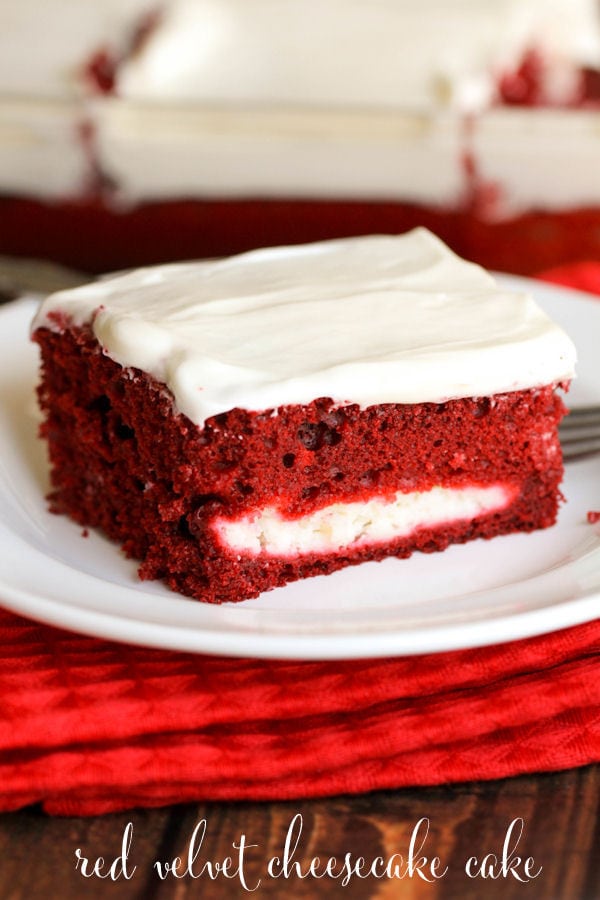 YUM!
For all desserts on the site be sure to go HERE.
For all recipes go HERE.
And get weekly emails with monthly freebies by signing up for the Lil' Luna newsletter. 🙂
For even more great ideas follow me on Facebook – Pinterest – Instagram – Twitter – Periscope – Snapchat.
Don't miss a thing – Sign up for the Lil' Luna Newsletter today!
ENJOY!