Crock pot appetizers are a great snack to prepare for parties. Dips and meatballs are our go-to's and I have some tasty recipes that are sure to get the party started!
More Collections: Crockpot Side Dishes, Crockpot Dinner Ideas, Easy Slow Cooker Recipes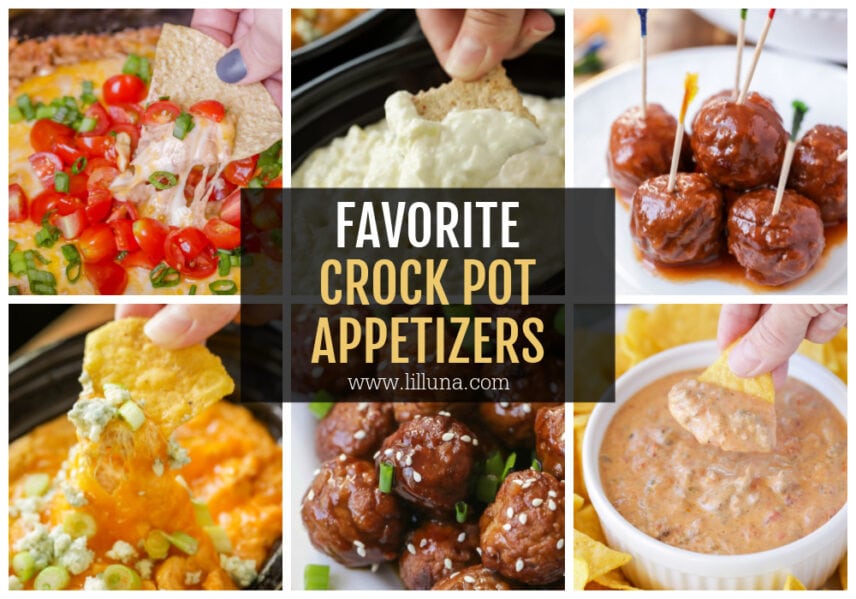 Slow CookeD is the way
If you're anything like me, you're scrambling around trying to get ALL the party preparations ready the day of.
What if I told you I had something that could make it a *little* easier??
Using a crock pot is a great way to free up some time for other party and dinner preparations. You can also use the pot to keep the appetizer dish warm throughout your event. It's time to get your dip on and free up time for other preparations!!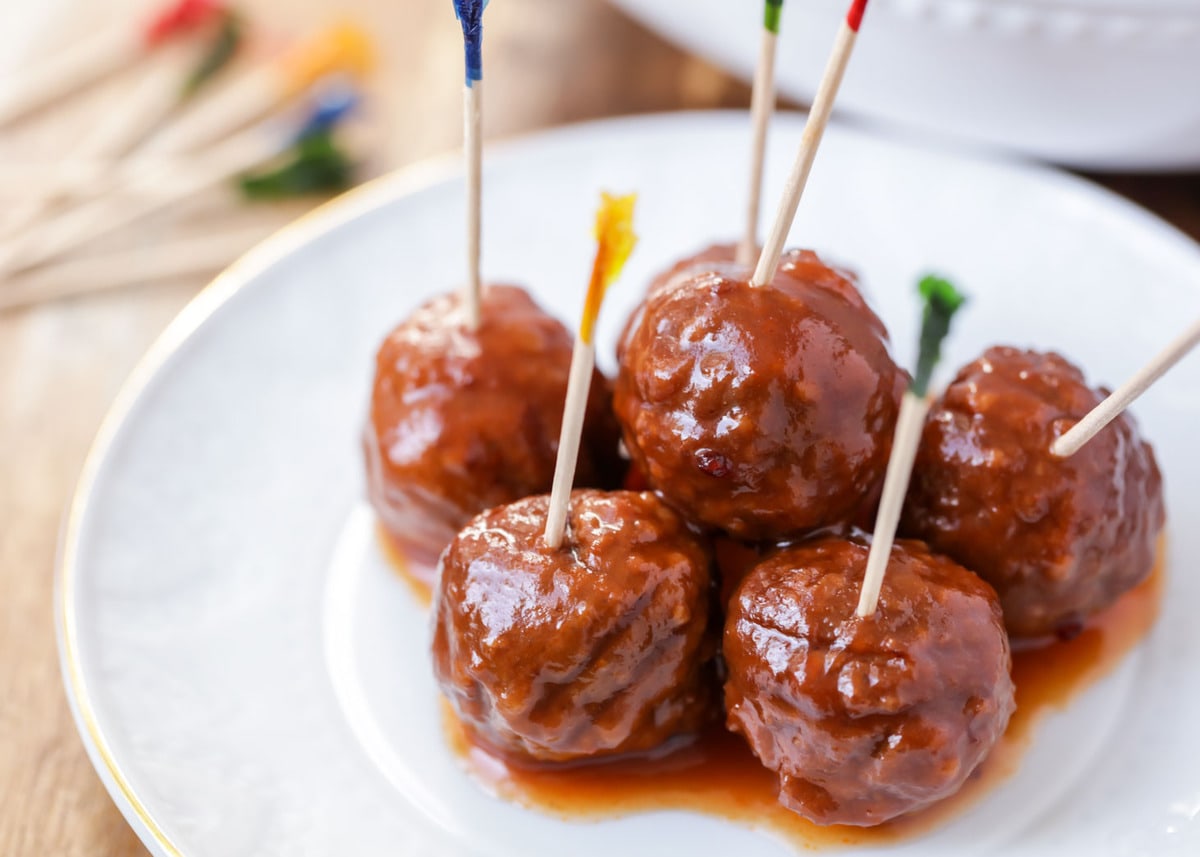 Crock Pot Tips
Crock Pot Size: Many appetizer dishes, like dips, won't need a large crock pot. Ideally, you want your recipe to fill your pot anywhere from ½ -¾ of the way for the best cook.
Don't Peak: Unless otherwise directed don't lift the lid. Quite a bit of the heat needed to cook the food properly escapes when the lid is lifted. It can take up to 20 added minutes to get back to the correct temperature.
Warm Setting: Once the dish has been cooked you need to remember to switch the setting to warm, otherwise the food can overcook. It is not recommended that you use the warm setting for longer than 4 hours so be sure to consider that when starting your dish. The warm setting is also great to keep appetizers made by another method warm while transporting it or serving it at a party.
Transporting: My sister in law once made my Aunt Georgies baked beans to bring to a family event, but only half of them made it while the other half ended up on the floor of her car. Poor girl! She has since purchased a crock pot with a locking lid making it super easy to transport food without spills or lost heat. (Just make sure that the lid is NOT locked while cooking food)
Don't have a locking lid? I suggest removing the lid and placing a piece of "Press and Seal" food wrap over the pot. Replace the lid and use a large heavy duty rubber band to string around each handle, right over the top of the lid.
To keep the pot from sliding around in the car, place the pot in a study laundry basket or box and make it snug with a towel.
---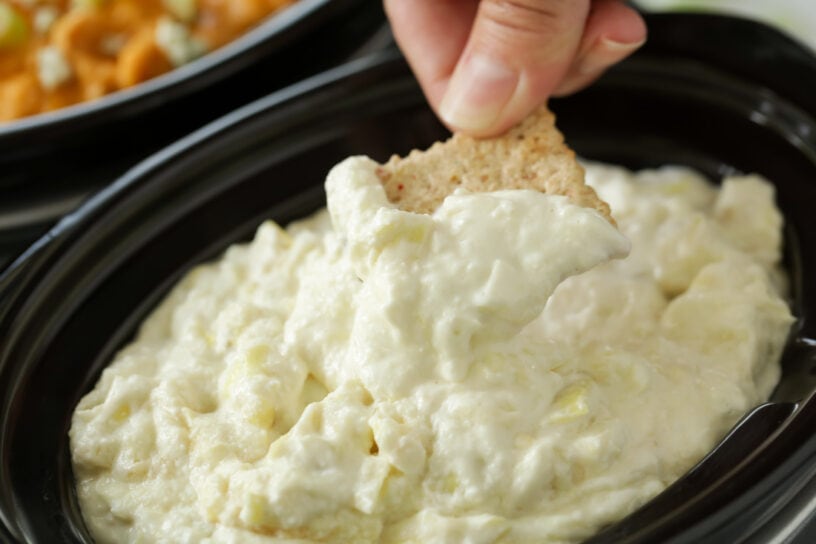 Best Crock Pot Appetizers
The two types of crock pot appetizers I have on the site are dips and meatballs!
They're two easy things you can toss in your slow cooker and not even have to think about it! Plus, both can even be served in the crock pot, which keeps them warm for your entire party.
Win, win!
Be sure to check out all of our Appetizer Recipes!
More Collections: Easy Appetizers, Appetizer Dips, Healthy Appetizers