Every summertime potluck and outdoor party needs appetizers! This collection of BBQ Appetizers has all the options you'll need to accompany your grilled main courses.
More Collections: Finger Food Appetizers, Party Appetizers, Cold Appetizers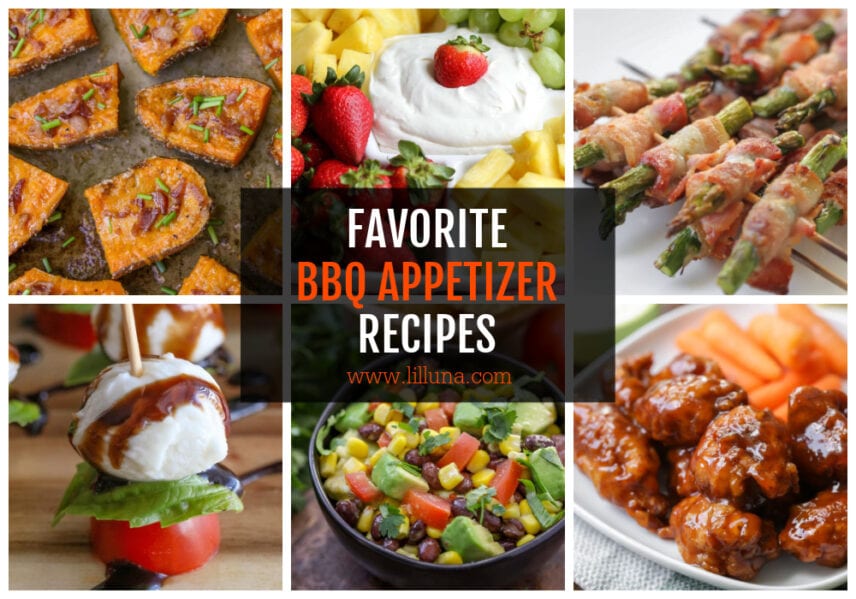 Appetizers are Made for BBQ's!
Appetizers are perfect for serving at so many occasions, especially the iconic BBQ! Dips are always an easy and popular go-to, but try mixing it up with some of our favorites whether they be BBQ flavored or fried!
To me, BBQ parties are synonymous with simplicity. No fancy menu here, just our favorite tried and true recipes. This includes delicious and simple appetizers. A couple of things to consider are:
Will you be transporting the food to another location?
How feasible is it to keep them at the right temperature?
How many different appetizer dishes will you need?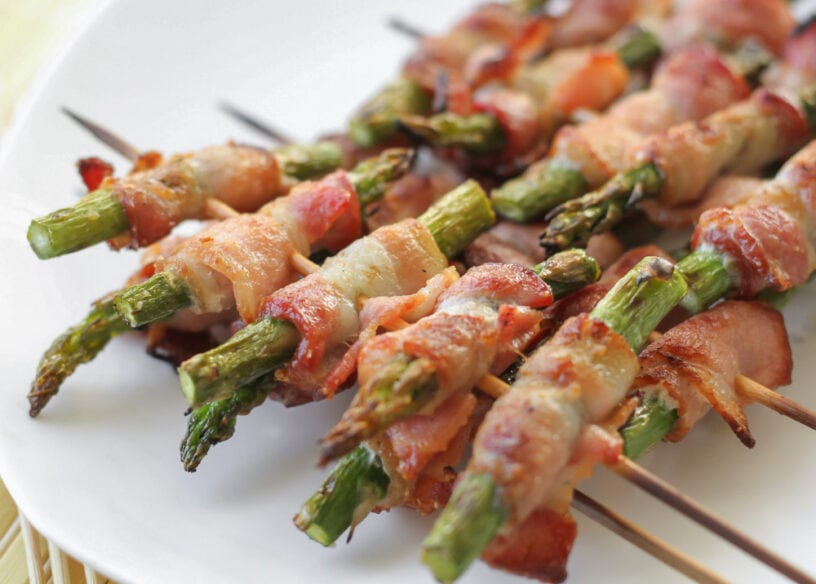 Tips for Serving Appetizers at BBQ's
If you're hosting a backyard BBQ, then you don't need to worry so much about transporting foods. However, if you plan to meet at a park or are bringing appetizers over to a friend's house, then you'll need to figure out the best way to get your food there.
Coolers are great for transporting both warm and cold foods. Just be sure to have a separate cooler for each type.
Warm Cooler: Wrap warm food in aluminum foil. Place hot rice bags or hot water bottles in the cooler to help maintain heat. Fill extra space with towels to help insulate the food. Try not to open the lid.
Cold Cooler: The most traditional way is to use ice bags. The ice can then be used to cool down drinks or placed in other trays to keep food cool once they are set out. I also like to freeze water bottles to put in the cooler, then when they melt you can drink them.
Keeping the food at the right temperature
Of course, you will still need to keep the food at the perfect temperature after you begin serving it.
Warm: Crock Pots are great if you have access to an outlet. Chafing dishes are another great way to keep food warm.
Cold: You can fill a pan with ice cubes and place the trays of food on top. If the food is being served in a bowl, then place ice cubes at the bottom of a larger bowl and nestle a smaller bowl, with the food, inside.
How many appetizers to plan for
I have never been to an appetizer-only BBQ. Since you'll be eating a hardy dinner with yummy sides you only need to serve enough appetizers to wet the appetites of the guests.
For 10 or fewer guests offer 2-3 different types of appetizers. Add another dish for every 5-8 more people.
Since you will be serving dinner, plan a total of 3-5 appetizers per person.
Chips and Salsa: Plan 1 qt salsa and 1 pound of chips for every 10 people.
---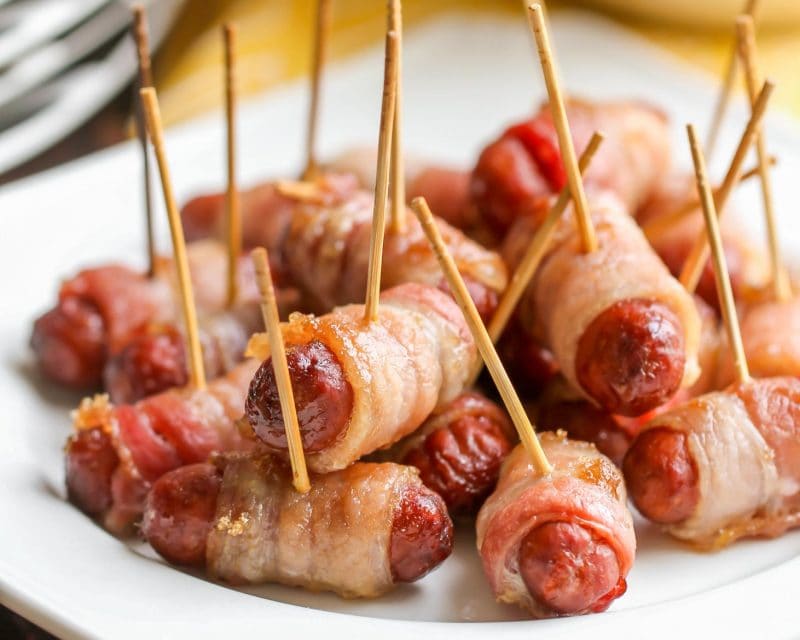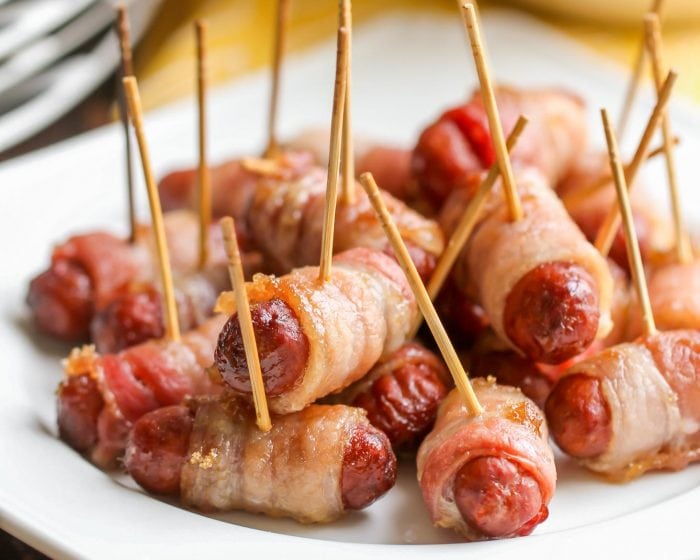 Best BBQ Appetizers
These are some of the appetizers that we have on rotation for every BBQ we have!
---
Spruce up your Salsa
Classic Red Salsa is always a hit, but it's also fun to provide salsa with a twist:
---
BBQ Flavored Appetizers
There's nothing wrong in including BBQ-flavored appetizers at your BBQ. Here are some of our favs that have that sweet and tangy flavor.
---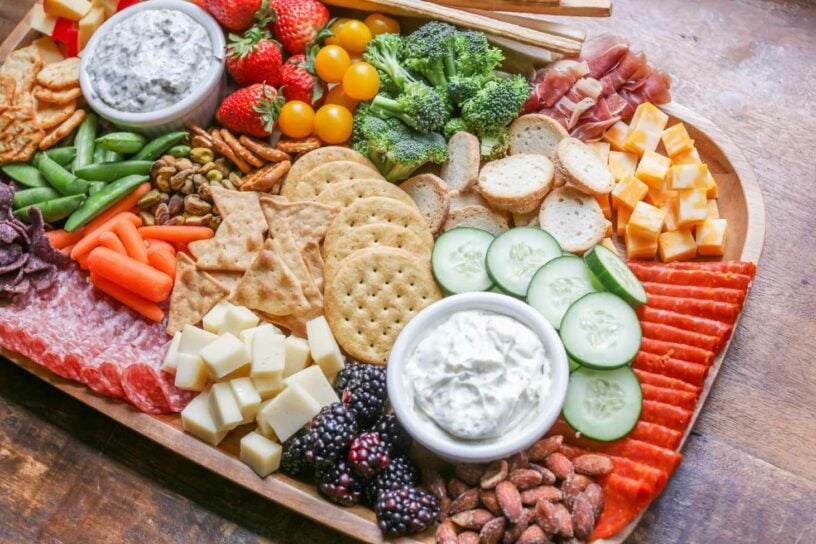 Cold BBQ appetizers
Don't forget to change it up with the appetizers and bring a cold one. Here are some of the most popular cold appetizers on our site:
Be sure to check out all of our Appetizer Recipes.
For more collections, see: Easy Appetizers, Appetizer Dips, Healthy Appetizers