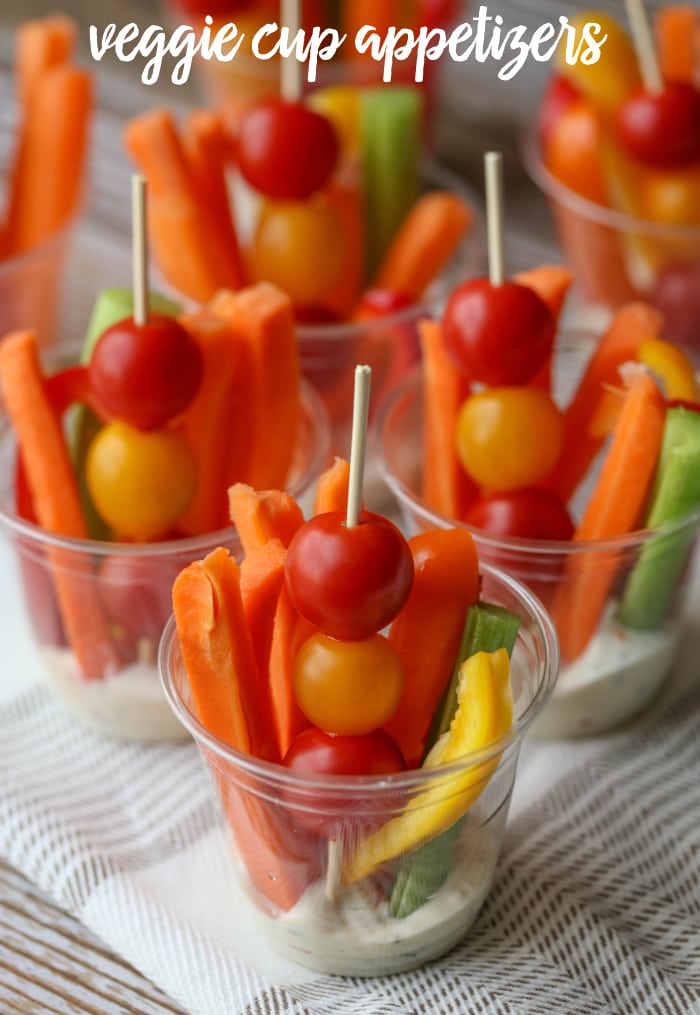 Who here loves VEGGIES!? My family does!! During a time when there are so many sweets and treats to fill your bellies with, it's always important to make sure you have a good balance of food, which is why I always have several vegetables on hand. Yes, it's true that I love to have loads of great recipes for meals and parties, but I ALWAYS make sure that there is at least one vegetable served with all of these since they taste so good (and are so good for you)!! I especially do this for all the parties, get togethers and functions there are during the holidays.
One of my favorite ways to serve vegetables is with Veggie Appetizer Cups. These cups are so simple to put together and are great for parties or even after-school snacks. I love that you can just pick one up and can everything you need in one spot – a place to put it all (which also limits the mess), a great variety of snacks (many veggies), and delicious dip in the bottom!
Our favorite dip to use is Marzetti® Veggie Dip. Have you tried it yet? Their savory blend of flavors compliment the veggies making them even better! The dips are thick, rich, and have been our "go-to" veggie dip for years. My favorite one is the Ranch Dip, but the Dill dip is delicious too!!
To make the veggie cups, just add some Marzetti veggie dip to the bottom of a clear plastic cup (clear cups make it look prettier). 😉
Add your favorite sliced veggies…
And you have a beautiful, yummy appetizer that EVERYONE will love!!
My kids even enjoyed them while doing some Holiday prints last week. I loved that they were eating veggies without any struggle and making no mess at the same time!! I call that a mom win. 😉
Marzetti veggie dip is also perfect served in trays. We always make sure we have a vegetable and fruit tray at every get together and it's common knowledge in our family that yummy dips have to go with them. 😉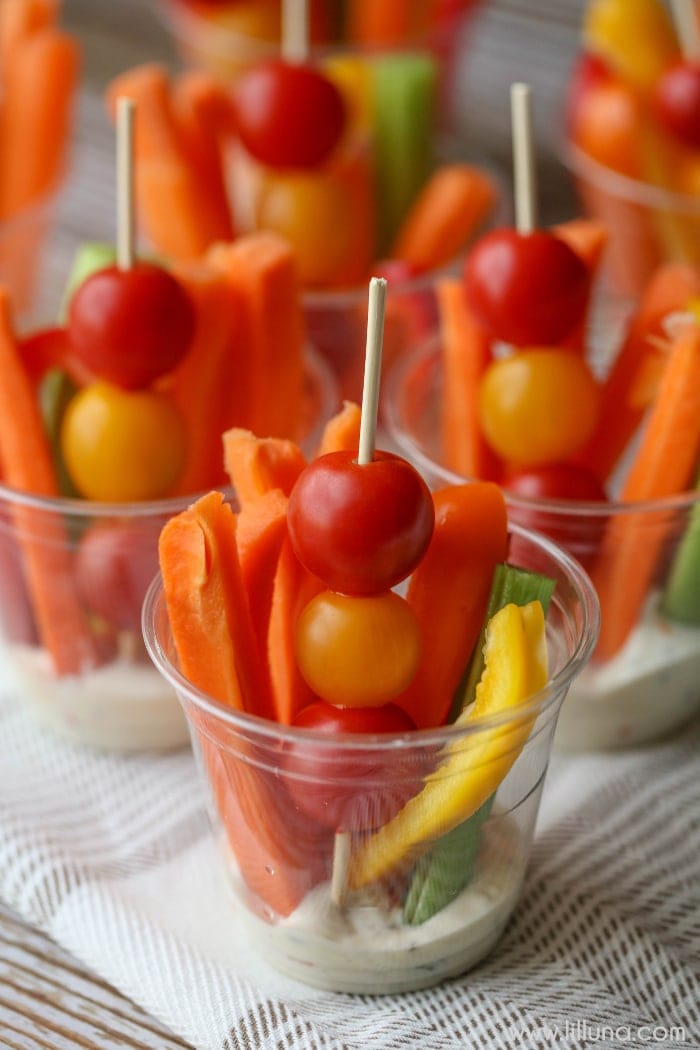 The kids love it and so does everyone else. With several work functions, church gatherings and holiday parties all scheduled this month, I have a feeling I will be making these Veggie Cup Appetizers more than once. 😉
For more delicious appetizers, head to Marzetti Kitchens!! Here are a few of their recipes that I'll definitely be trying soon!
For more information about Marzetti and for more recipes from Marzetti go HERE. You can also find them on Facebook. Check them out!!
ENJOY!
This is a sponsored conversation written by me on behalf of Marzetti Veggie Dips. The opinions and text are all mine.