The perfect go-to veggie dip for parties and snacking. Use it for vegetables, chips, or whatever you feel like! Even if you don't like dill pickles, you'll love this Dill Vegetable Dip.
Our go-to vegetable dip! This recipe takes minutes to make and is just as good as our homemade Ranch! It's great for parties and holidays and can also be made ahead of time.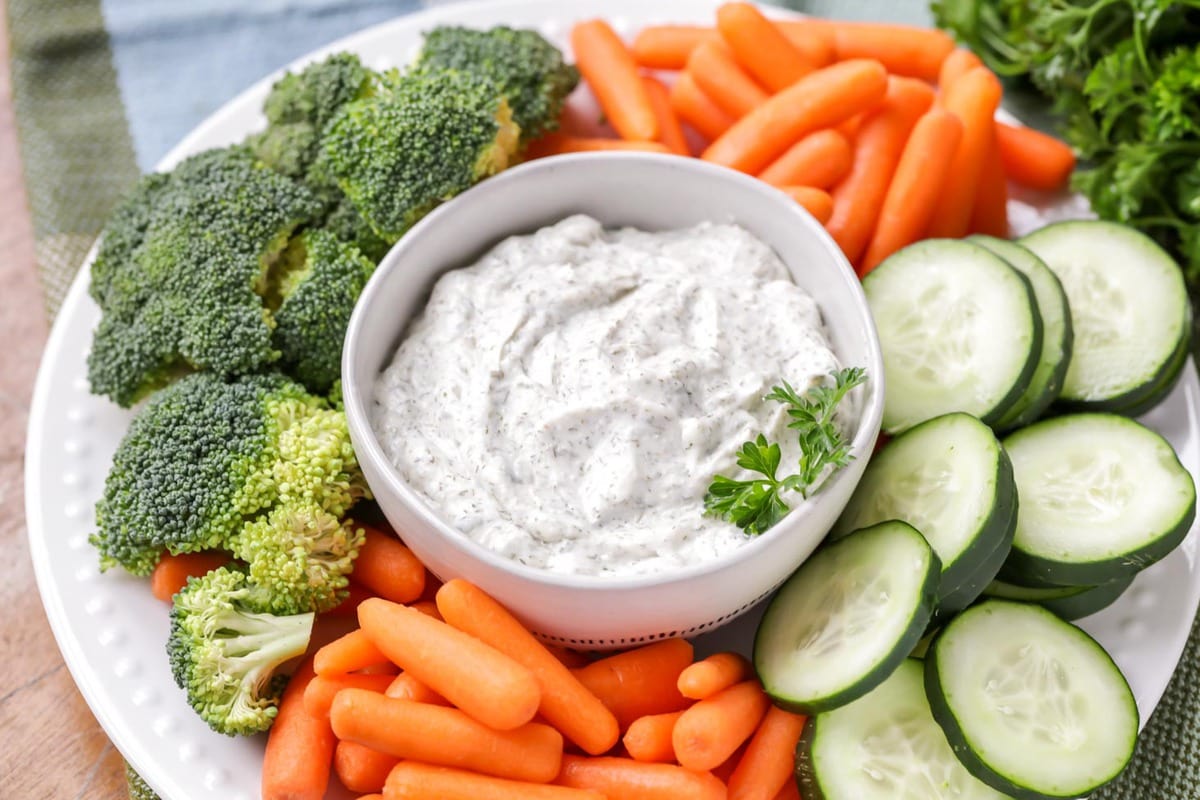 delicious veggie dip
Everyone needs a good homemade vegetable dip recipe on hand, especially for parties, BBQ's, family get together's during the holidays, etc. I have a go-to dip recipe that I use, and every time I make it, it is ALWAYS gone by the end of the party. It's just that good!
My mom introduced me to this dip a couple years ago, and every time I make it the entire batch is gone immediately. She does a lot of catering for weddings and uses this amazing dip that she's been so kind to let me share with you. 🙂
We are all about dips for any get together, so we have a feeling this one will become a go-to!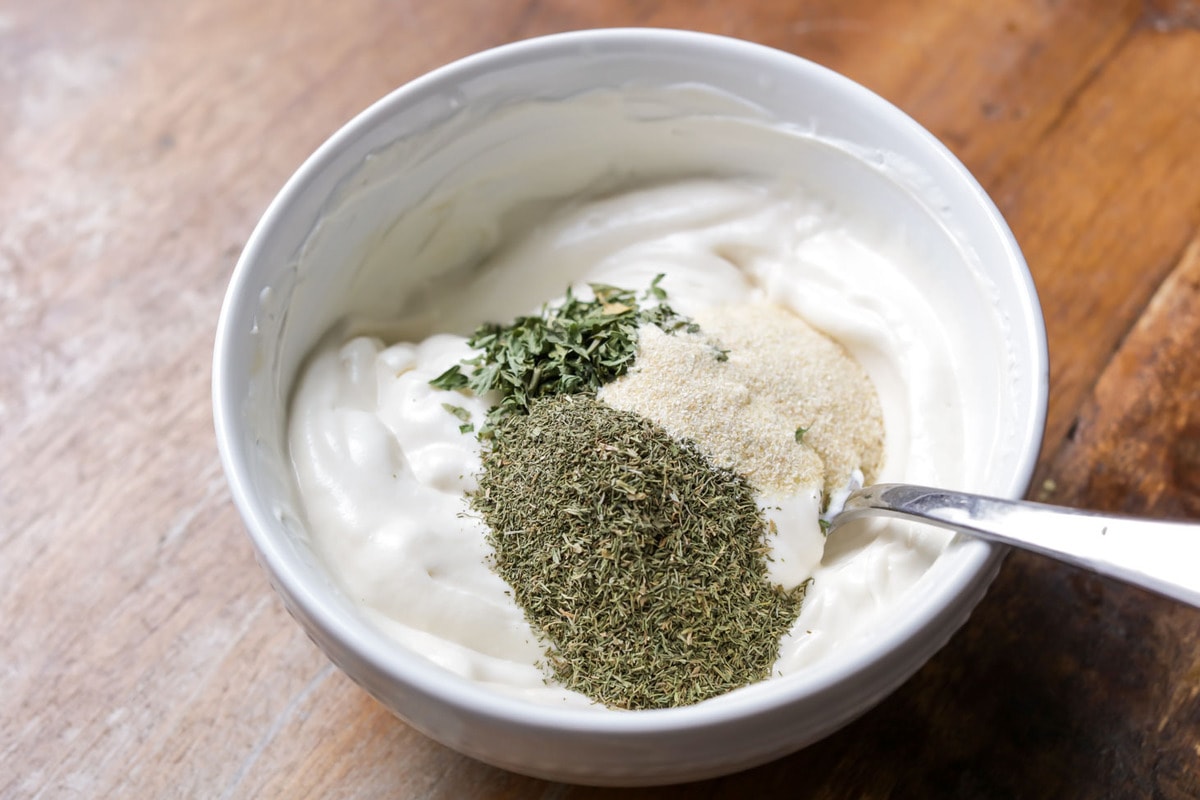 Tips for the perfect dill veggie dip
What is dill? There are actually 2 types of "dill": Dill weed and dill seed. This recipe calls for dill weed which is the herb and not the spice form. It's used to add a tang to dishes, especially for pickling dishes or salad dressings.
Lighter Version. You can substitute the sour cream for plain unsweetened greek yogurt (along with light mayo). This will give it a thicker texture while also decreasing some of the dip's overall fat content. You can also use actual veggies in your dip, such as ground-up carrots, cucumbers, or celery.
Thicker. Add more yogurt/sour cream, lessen the amount of liquid going in, don't use a food processor or blender.
More dipping ideas: If you don't want to use veggies to eat this dip you can use tortilla chips, ritz crackers, pretzels, saltines, pita chips, potato chips, or wheat thins.
How long can this veggie dip sit out? Dips shouldn't be left out for more than 2 hours at room temperature. At this point the dairy can start to turn. Serve this dip straight out of the fridge and keep an eye on it. If you do end up reaching this point, cover and put the dip back in the fridge for at least 30 minutes before letting people eat it again.
Can you freeze this dip? Typically sour cream and mayo don't freeze well. It loses some texture.
Can you make this dip ahead of time? Yes you can! If it is made and placed in a container with a sealable lid it can stay in the fridge for up to three days before eating.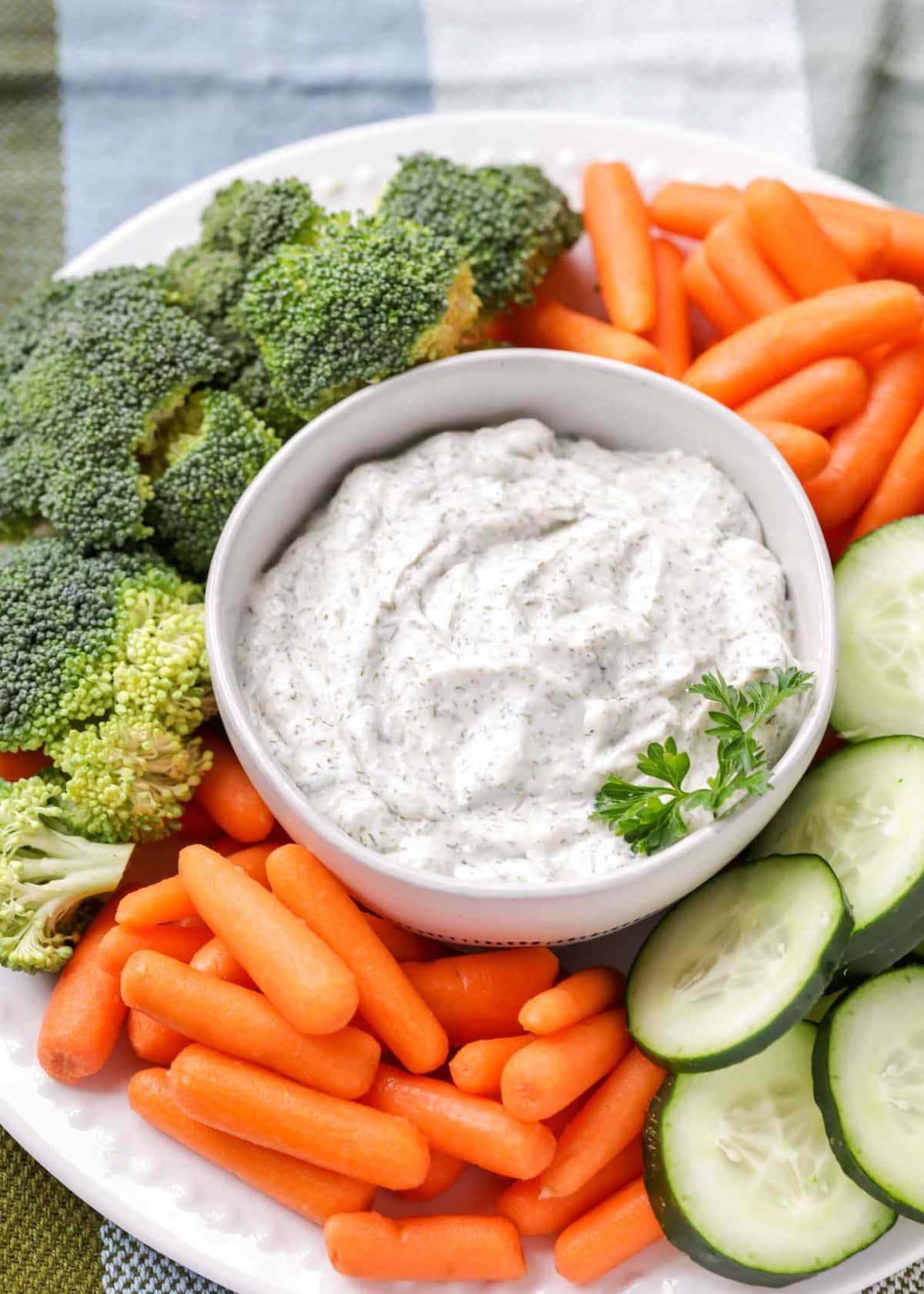 For more party foods, try:
Dill Veggie Dip Recipe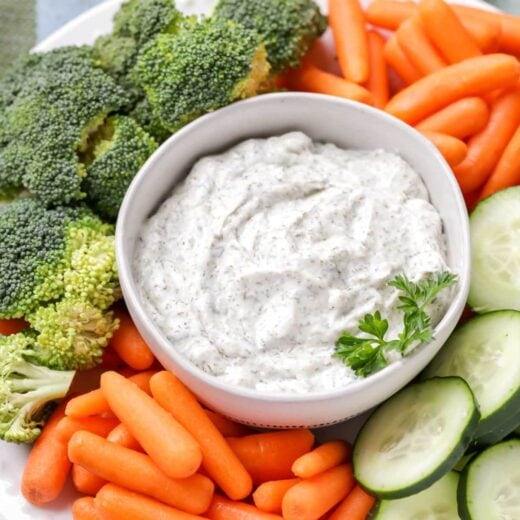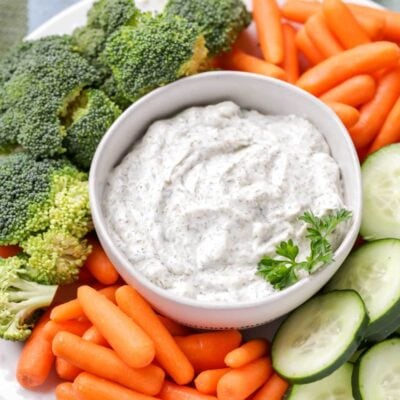 Fresh & creamy Dill Veggie Dip is quick, simple, and perfect for parties and snacking. It's our go-to vegetable dip!
Ingredients
1

cup

Best Foods Mayonnaise

1

cup

sour cream

1

tbsp

dried parsley

1 1/2

tbsp

dried dill weed

1/2

tbsp

onion powder

1/2

tsp

salt

2

tsp

Worcestershire Sauce

2

tsp

lemon juice

a few

sprinkles

pepper
Instructions
Mix all ingredients and refrigerate.

Serve with a platter of vegetables.