When I think summer, I think BBQ! And what is better at a party or gathering than some tasty finger foods? Whether chilled snacks, dips, or grilled delights, I have the perfect summer appetizers for your next soiree!
More Collections: Summer Side Dishes, Summer Soups, Summer Drinks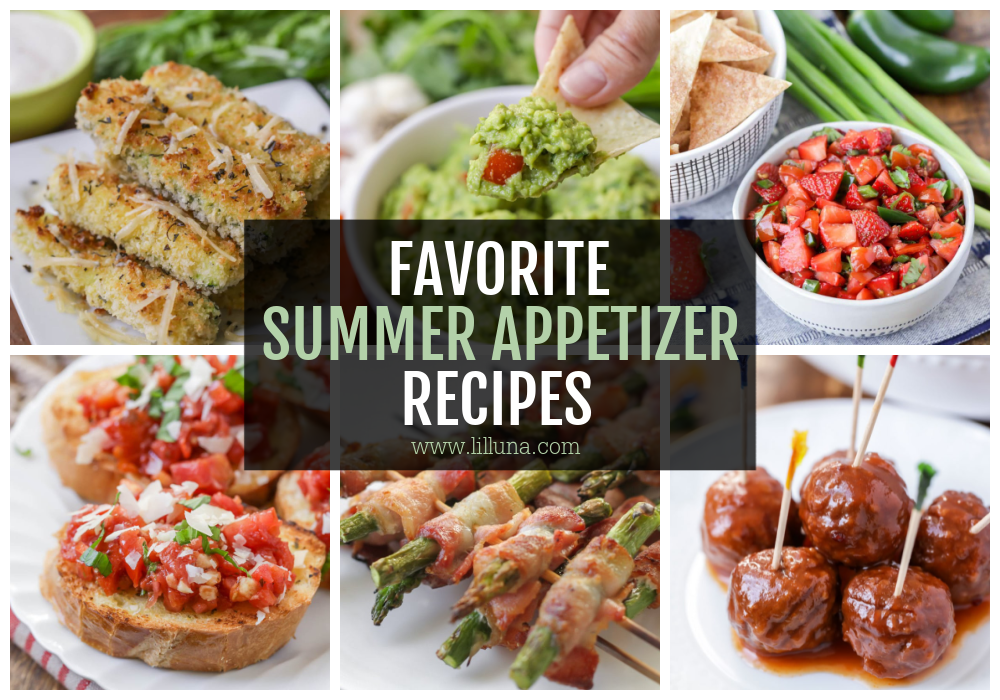 Summertime Snacks and Bites
With the kids home, vacations, and ALL of the parties, I always have a few snacks or appetizers up my sleeve and ready to go!
This collection of appetizers contains all sorts of appetizers that are perfect for summertime, whether you're just trying to keep hungry kiddos fed during the day, or entertaining company at a backyard BBQ!
Summer Produce
From Summer Salsa to Zucchini Tots there is an array of produce that can be used in summer appetizer recipes. Some of my favorite fruits and vegetables include, but are not limited to:
Avocados
Berries: Blueberries, Raspberries, Strawberries
Corn
Green Veggies: Cucumbers, Lettuce, Peppers, Green Onion, Zucchini
Lime and Lemon
Melons: Cantaloupe, Watermelon
Mango
Peaches
Tomatoes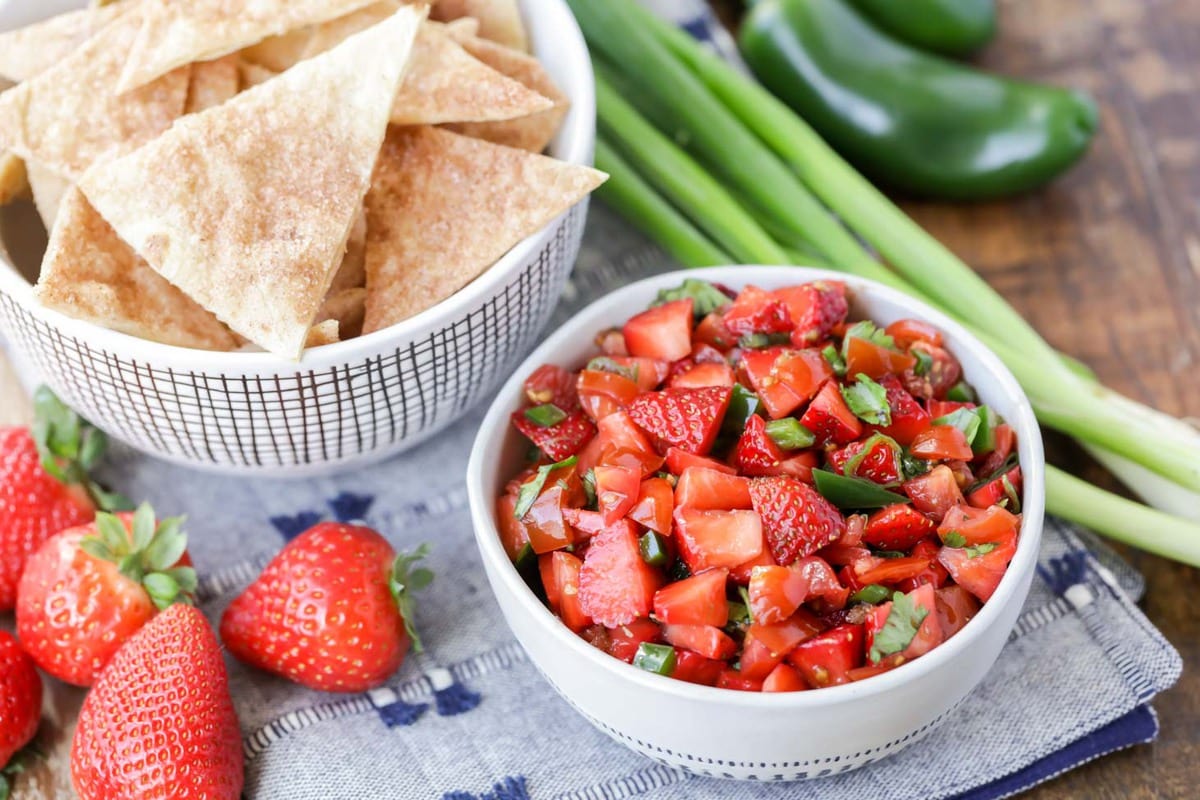 Planning Tips
Summer Appetizers are great to serve before a lunch time picnic, afternoon BBQ or an evening party. Depending on who is attending as well as when and what other items are being served will determine how many appetizers you should prepare. The following information will help you calculate amounts:
For 10 or fewer guests offer 2-3 different types of appetizers. Add another dish for every 5-8 more people.
If you will be serving dinner, plan a total of 3-5 appetizers per person.
If it is an appetizer only party, plan about 12 pieces during the first 2 hours and add 5 more for every hour after.
Chips and Salsa: Plan 1 qt salsa and 1 pound of chips for every 10 people.
So many delicious appetizers are things that are meant to be dipped into. Aside from fruits and vegetables there so many great ingredients you can provide to dip into your sweet or savory appetizers:
Savory: crackers, various veggies, pretzels, baguette, shrimp, chips
Sweet: slice different fruits, cookie, cubed cake, marshmallows, pretzels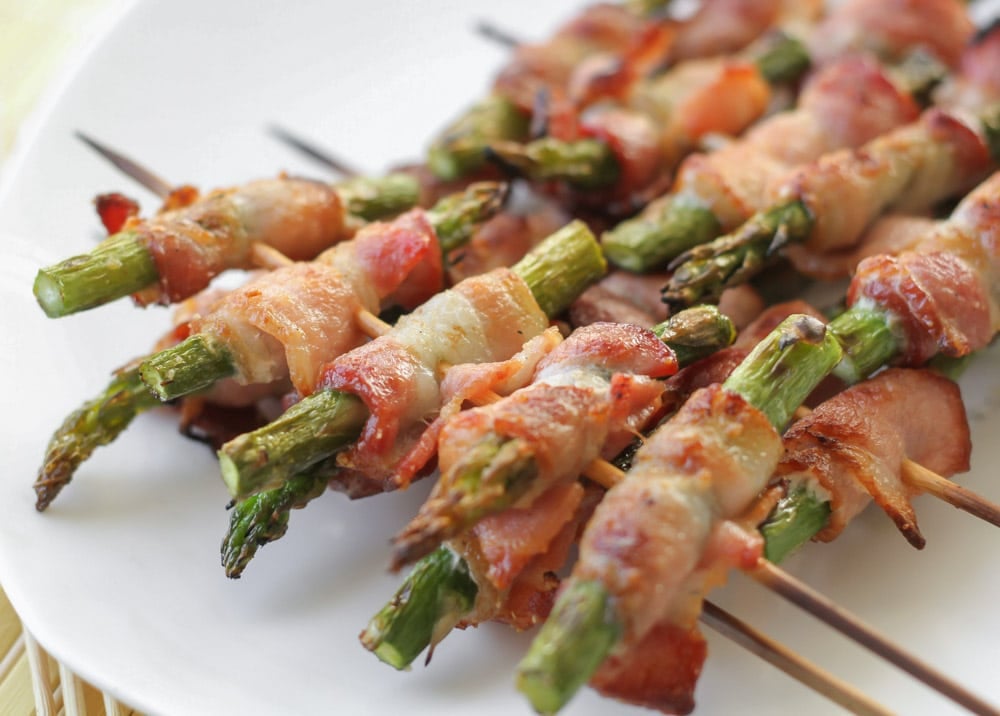 Serving Outdoors
Keeping food at the right temperature is definitely important. It's not too tricky when you are in someone's backyard, but if you are transporting and serving food at a park or similar area it will take a bit more planning.
Transport in a Warm Cooler: Wrap warm food in aluminum foil. Place hot rice bags or hot water bottles in the cooler to help maintain heat. Fill extra space with towels to help insulate the food. Try not to open the lid.
Transport in a Cold Cooler: The most traditional way is to use ice bags to keep food cold.. The ice can then be used to cool down drinks or placed in other trays to keep food cool once they are set out. I also like to freeze water bottles to put in the cooler, then when they melt you can drink them.
Keeping food Warm: Crock Pots are great if you have access to an outlet. Chafing dishes are another great way to keep food warm.
Keeping food Cold: You can fill a pan with ice cubes and place the trays of food on top. If the food is being served in a bowl, then place ice cubes at the bottom of a larger bowl and nestle a smaller bowl, with the food, inside.
---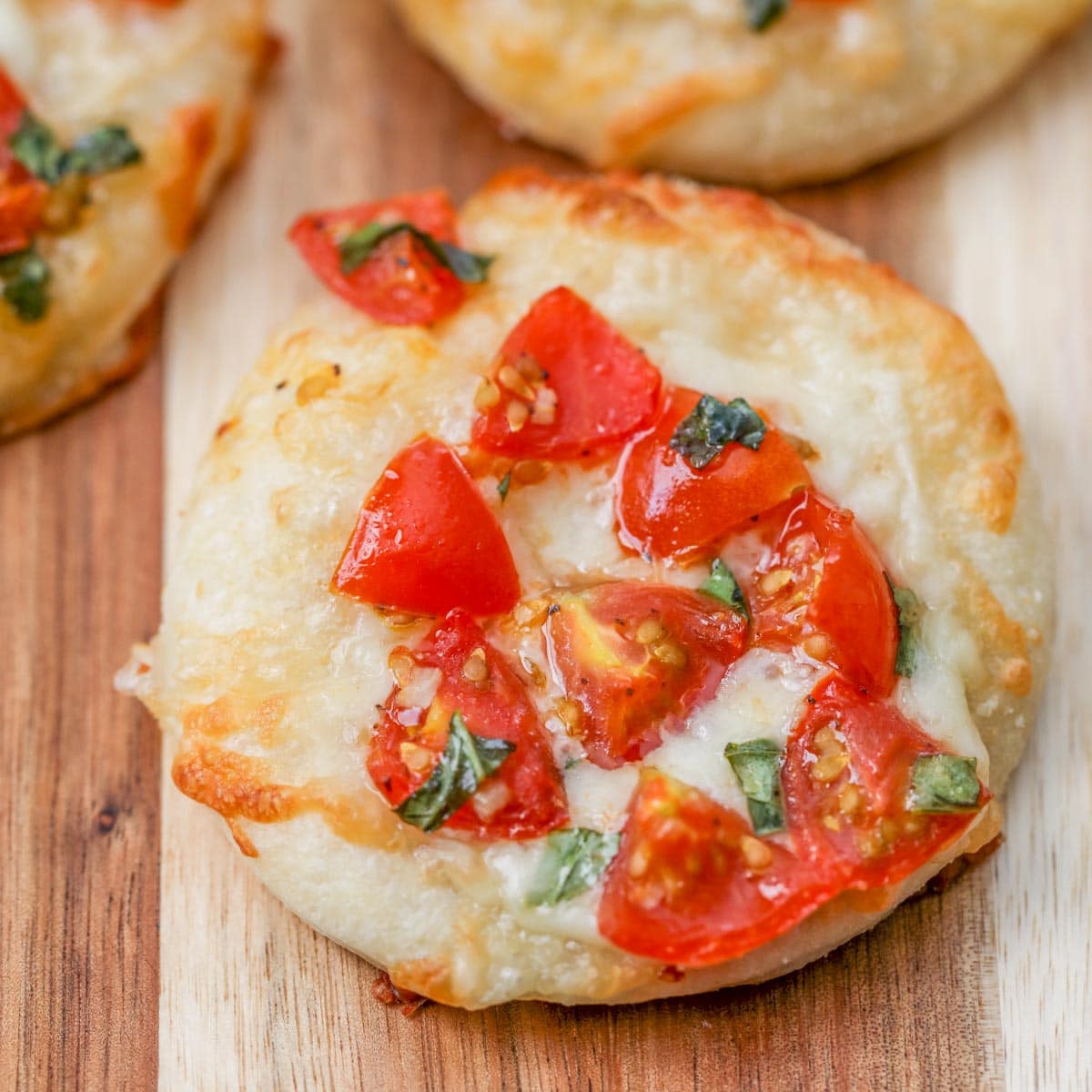 Best Summer Appetizers
Whip up an appetizer or two for your summer parties and BBQs! These are some of our best-loved and most requested appetizers, perfect for those warm summer months!
Mini Pizza – These Mini Pizzas are bite-sized pizzas topped with cheese, tomatoes, fresh basil and more. They're perfect for lunch, dinner, or even as an appetizer at parties!
Cheesy Garlic Bread – This Is By Far Our Favorite Garlic Bread Recipe. It Takes Minutes To Put Together And Is SO Cheesy And Delicious. It's The Perfect Side Dish For Any Meal, But Especially For Pasta And Italian Dishes!
Avocado Taquitos – Avocado Taquitos aka "Flautas" are filled with avocados and cheese and fried to perfection! They're perfect for a main dish or appetizer.
Buffalo Chicken Sliders – Simple + Savory Buffalo Chicken Sliders Pack Just The Right Amount Of Heat. They Are Great Served As A Dinner Or Appetizer!!
Yogurt Fruit Dip – Cream Cheese, Cool Whip, Vanilla Yogurt, And Vanilla Pudding Mix Blended Together To Make This Amazing Vanilla Yogurt Fruit Dip For Your Favorite Fruit!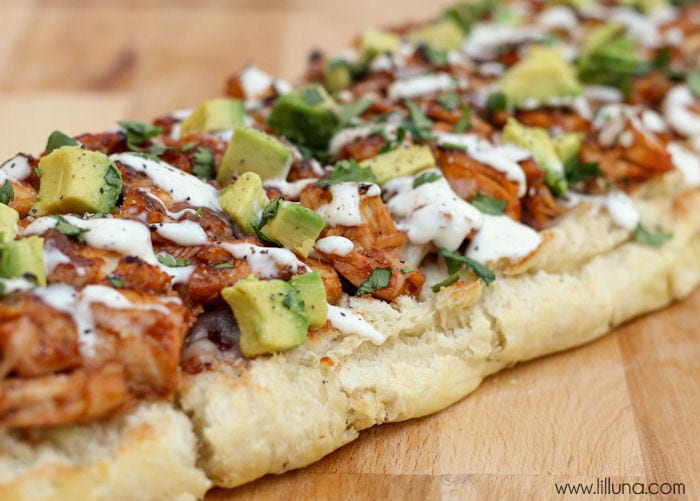 Barbecue Chicken French Bread – Delicious Barbecue Chicken French Bread is loaded with chicken, cilantro, cheese, avocados and ranch dressing. It is a quick & easy FAV!
Grape Jelly Meatballs – Delicious 3-Ingredient Grape Jelly Meatballs. They Take Just Minutes To Prep And Are The Perfect Dinner Or Appetizer For Any Party Or Get Together.
Caesar Salad Cups – Caesar Salad Cups are a quick, simple and tasty side dish or appetizer. They're mini salads in a cup and great for parties and get togethers!
Sausage Rolls – Sausage mixed with delicious seasonings, all wrapped up in puffy pastry make these Sausage Rolls delicious and addicting!
Baked Zucchini Fries – These baked zucchini sticks are crusted and baked in Panko, parmesan cheese, oregano, and basil. Zucchini fries are healthy AND delicious!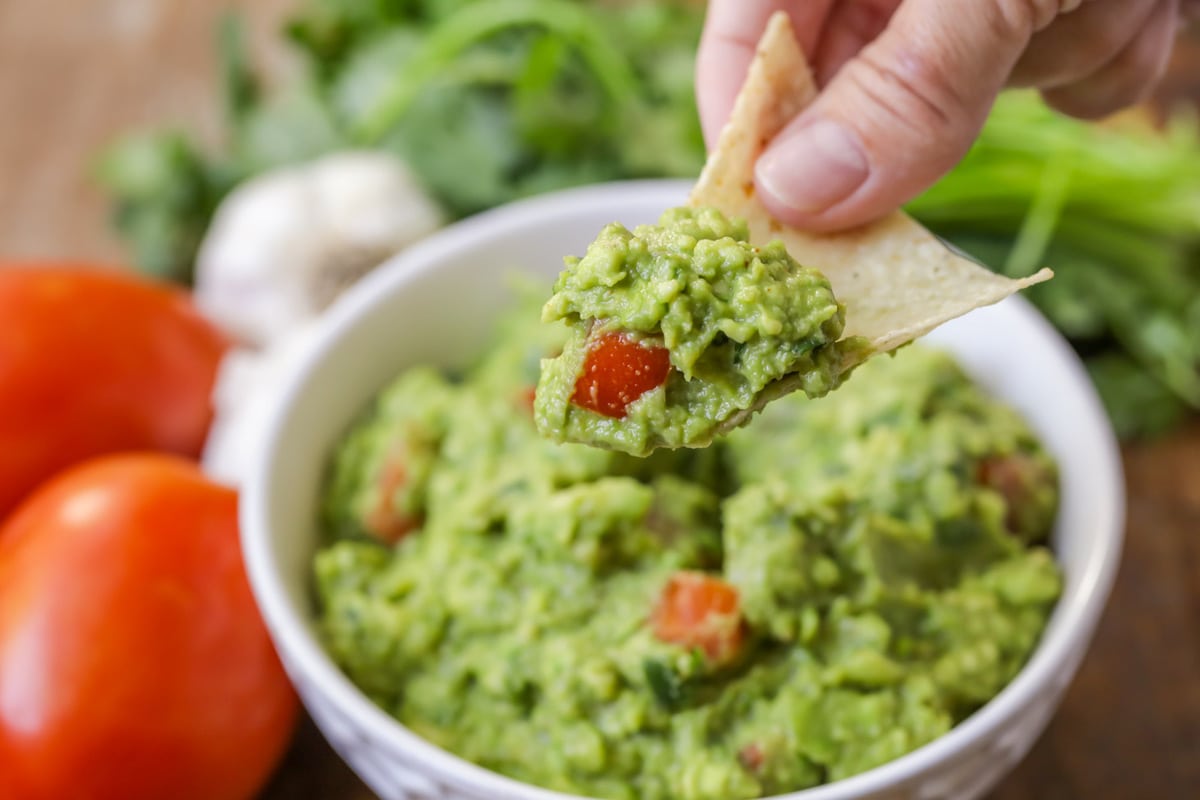 Simple Guacamole – Spicy, Chunky Simple Guacamole Is So Easy And Addicting, It's Sure To Be A Crowd Pleaser! You Won't Be Able To Stop Eating It.
Spinach Puffs – Buttery spinach puffs are cheesy and savory with pops of bacon. As you can imagine, they are a hit at parties!
Crockpot Meatballs – One Of The Easiest And Tastiest Meatball Recipes You'll Ever Try! These Crockpot Meatballs Are Full Of So Much Flavor, And Perfect For Parties. Best Of All, They Only Require 5 Minutes Of Prep Work!
Barbecue Pineapple Meatballs – Easy Barbecue Pineapple Meatballs Are Perfect As An Appetizer For Parties And Get Togethers Or A Delicious Side Dish For Dinner.
Cheesy Zucchini Tots – Cheesy zucchini tots are a fun twist on tater tots, and are loaded with my favorite vegetable. They're super easy and quick to make.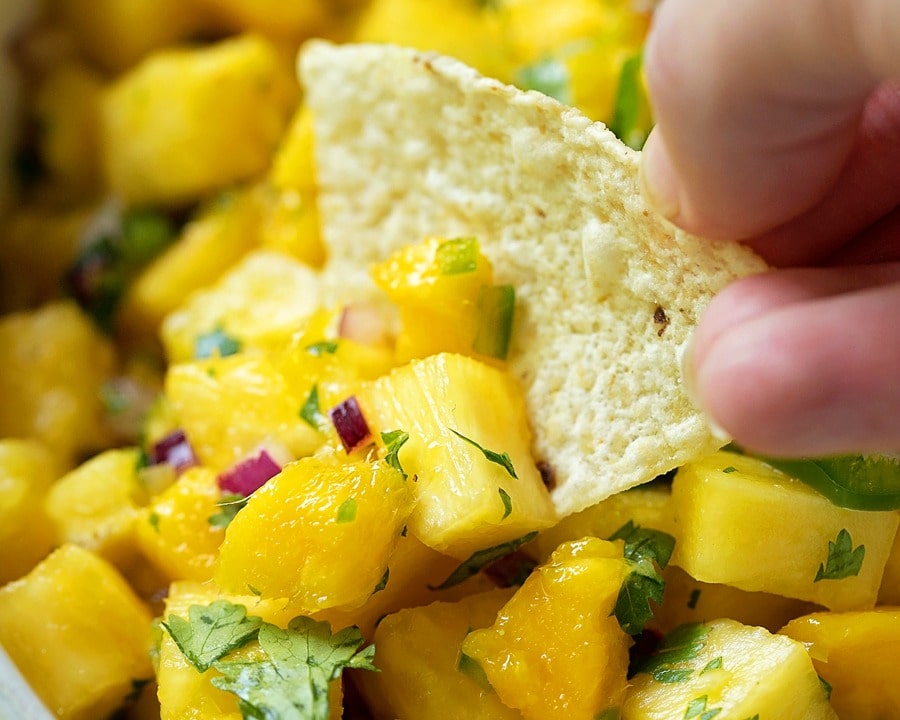 Easy Summer Appetizers
An easy recipe is perfect for those impromptu parties or gatherings. These Easy Summer Appetizers are simple and delicious.
A creamy burrata with crackers, or a baguette topped with goat cheese and balsamic vinegar is quick and tasty. Add to your simple spread with any of these easy apps!
Mango Salsa – This Sweet And Savory Mango Salsa Is Perfect With Chips Or Any Mexican Meal. It's Filled With Sweet Pineapple, Cilantro, Mangoes, Onion, Cilantro And Jalapeños Making It Full Of Flavor And Simple To Make.
Baked Chicken Wings – Deliciously Crispy Baked Chicken Wings Have Endless Possibilities. Bake In The Oven, And Dip In Your Favorite Sauces!
Puff Pastry Wrapped Asparagus Rolls – Asparagus Rolls Wrapped In Puff Pastry, Filled With Cream Cheese And Topped With Parmesan. So Simple And Delicious, It's The Perfect Side For Any Meal.
Bacon Wrapped Asparagus Skewers – This Recipe Is Inspired By One Of Our Favorite Disneyland Foods – Bacon Wrapped Asparagus Skewers From Bengal Barbecue! These Skewers Only Require 4 Ingredients And Take Less Than 10 Minutes On The Grill!
Strawberry Salsa – You Can't Go A Summer Without Eating This Sweet And Spicy Strawberry Salsa! The Flavors Are So Unique. You Can Even Serve With Fish, Tacos, Or Any Mexican Dish.
Cream Cheese Fruit Dip – This Cream Cheese Fruit Dip is one of the best fruit dip recipes you will ever try! It takes just 5 simple ingredients – cream cheese, vanilla, sugar, marshmallow fluff, and cool whip – and ALWAYS vanishes in minutes!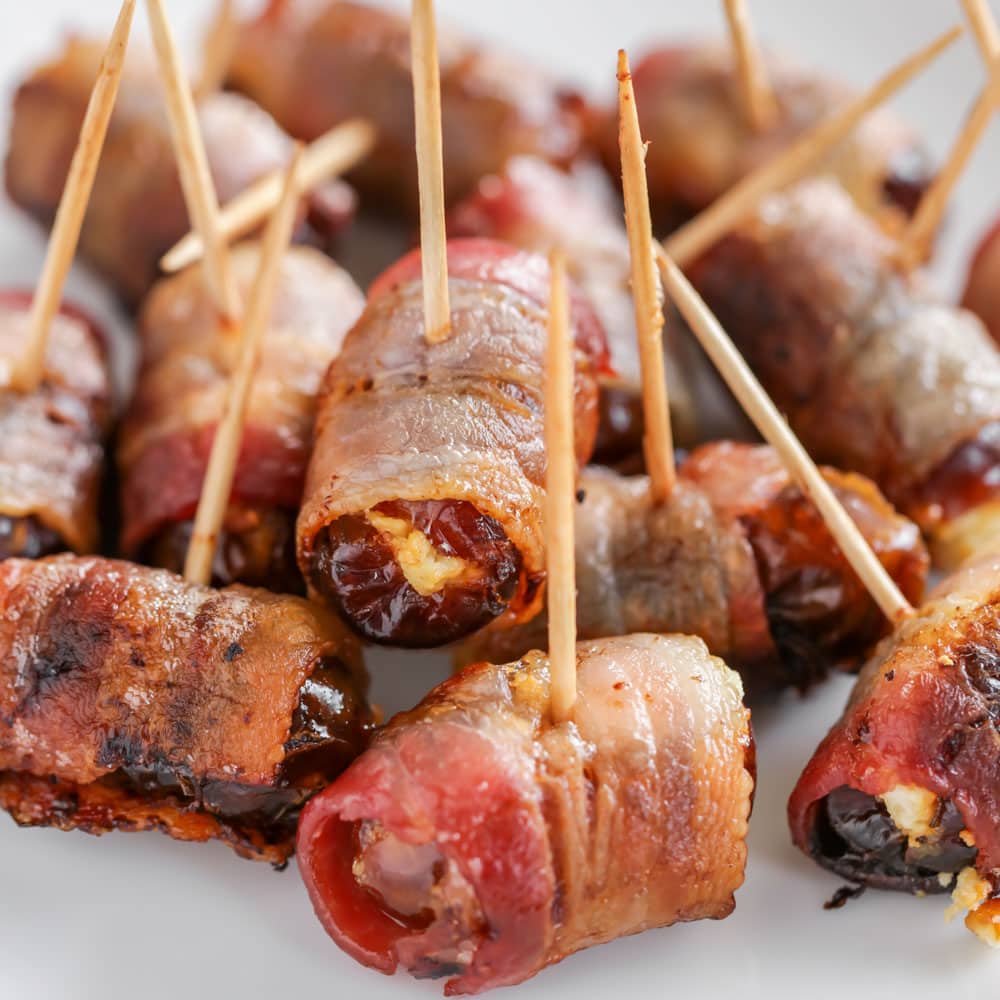 Bacon Wrapped Dates – Sweet And Savory Bacon Wrapped Dates Make A Tasty Appetizer. The Contrasting Flavors Combine For The Perfect Bite!
Caramel Apple Dip – The creamiest and most delicious Caramel Apple Dip you'll ever find. Just a few ingredients are required, but dark brown sugar and sweetened condensed milk make this recipe a crowd pleaser at any get together.
Fruit Kabobs – Colorful Fruit Kabobs Are The Best Appetizer Or Side For Any Occasion! Load Up Your Favorite Fruits And Get Snacking.
Spinach Dip Bites – Spinach Dip Bites Are Crunchy, Bite-Size Treats Are Cheesy And Buttery, Making Them A Great Appetizer. They Are A Hit Every Time!
Buffalo Chicken Taquitos – Serve these Buffalo Chicken Taquitos as an easy dinner idea, or as an appetizer at your next party or get together.
Jalapeno Poppers – Spicy Fried Jalapeño Poppers Are A Classic Appetizer That Everyone Wants! Bite Into These Cheesy Poppers For A Flavor Explosion!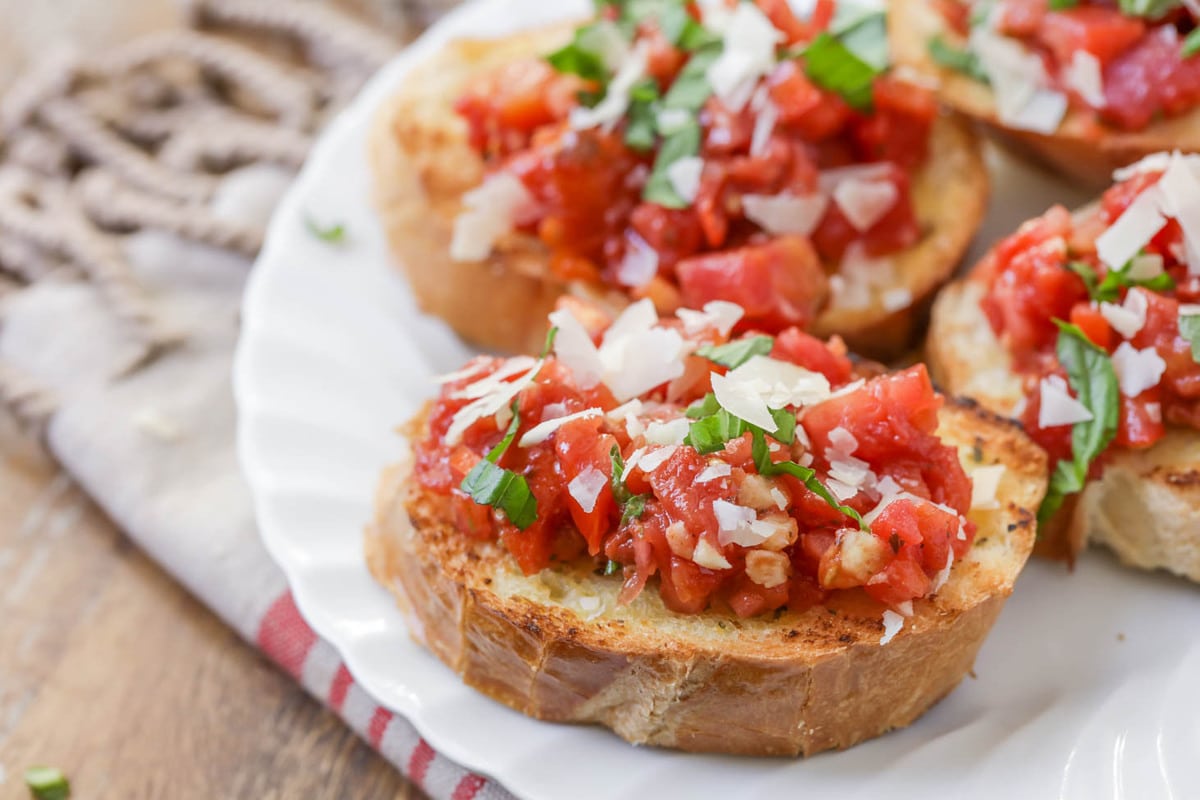 Cold Summer Appetizers
Keep it cool with an assortment of our favorite Cold Summer Appetizers. They can be chilled ahead of time for a no fuss party spread!
Easy Bruschetta – This easy Bruschetta is quick, simple and perfect for any party! It takes just 5 ingredients and is the perfect appetizer for any occasion.
Deviled Eggs – Nothing better than a smooth deviled egg appetizer! You'll be surprised with how easy these are to make. Tons of flavor, super delicious and perfect for parties and holidays.
Fiesta Pinwheels – Fiesta pinwheels are bite-size tortilla rolls filled with a spiced cream cheese mixture. They are a party in your mouth!
Greek Cucumber Cups – Simple Greek Cucumber Cups are a light and delicious appetizer that whips up in minutes. They are a perfect low calorie snack!
Homemade Hummus – If You Need A Quick Healthy Snack Or Party Appetizer, You Can Whip Up This Homemade Hummus In 5 Minutes Or Less! With Just A Few Simple Ingredients, This Delicious Hummus Is Perfect For Dipping Pita Bread, Fresh Veggies, And Tortilla Chips.
Homemade Salsa – This Is Such An EASY Homemade Salsa Recipe! All You Have To Do Is Throw All The Ingredients Into Your Blender, And Blend! It Tastes Just Like Restaurant Salsa, And Goes Perfectly With Tortilla Chips, Tacos, Enchiladas, Or Any Other Mexican Food!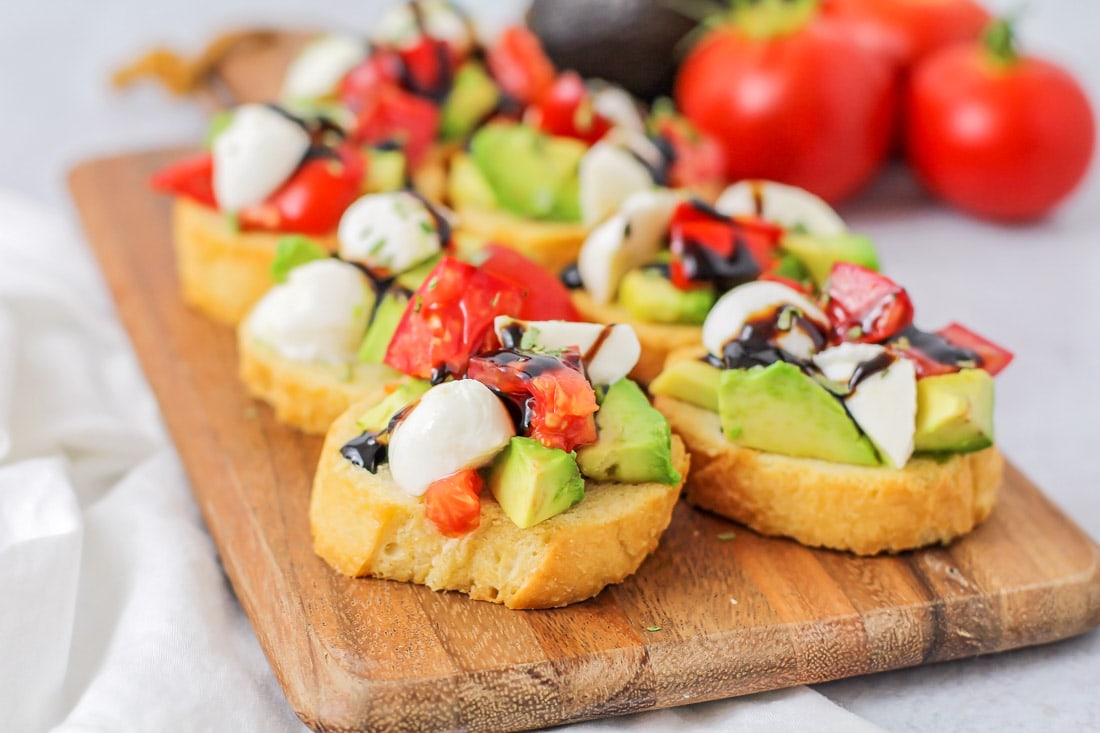 Bruschetta Caprese – Toasted bread rounds are topped with a mixture of juicy tomatoes, ripe avocado, and fresh mozzarella to make this Bruschetta Caprese. Top it all off with a balsamic glaze!
Tomatillo Salsa – Easy Tomatillo Salsa Is Spicy And Delicious! It's Great With Tortilla Chips Or As A Sauce On Top Of Your Favorite Mexican Dishes!
Peach Salsa – Fresh Peach Salsa Is Delicious With Chips, On Top Of Fish Or Pork, Or Spooned Over Tacos! You'll Love The Sweet And Savory Flavors In This Simple Recipe!
Caprese Stuffed Avocados – Simple and Fresh Caprese Stuffed Avocados are a twist on classic flavors. This is a perfect appetizer or side to any meal!
Cucumber Salsa – Crisp And Light Cucumber Salsa Is Delicious With Tortilla Chips Or On Top Of Tacos. It Is Best When Freshly Made And Chilled.
Veggie Tortilla Roll Ups – These delicious Veggie Tortilla Roll Ups are made from a rolled tortilla filled with Ranch Veggie dip, and chopped veggies, making them the perfect bite-sized party appetizer!
---
the complete list
Here are the picture cards for all of the fabulous Summer Appetizers listed above.
Nothing gets a party started off better than serving up some tasty bites that everyone loves! So many of these easy recipes could even be used as a light summer meal on their own. You'll want to try them all!
---
More Collections: Summer Slow Cooker Recipes, Summer Dinner Ideas, Frozen Drink Recipes