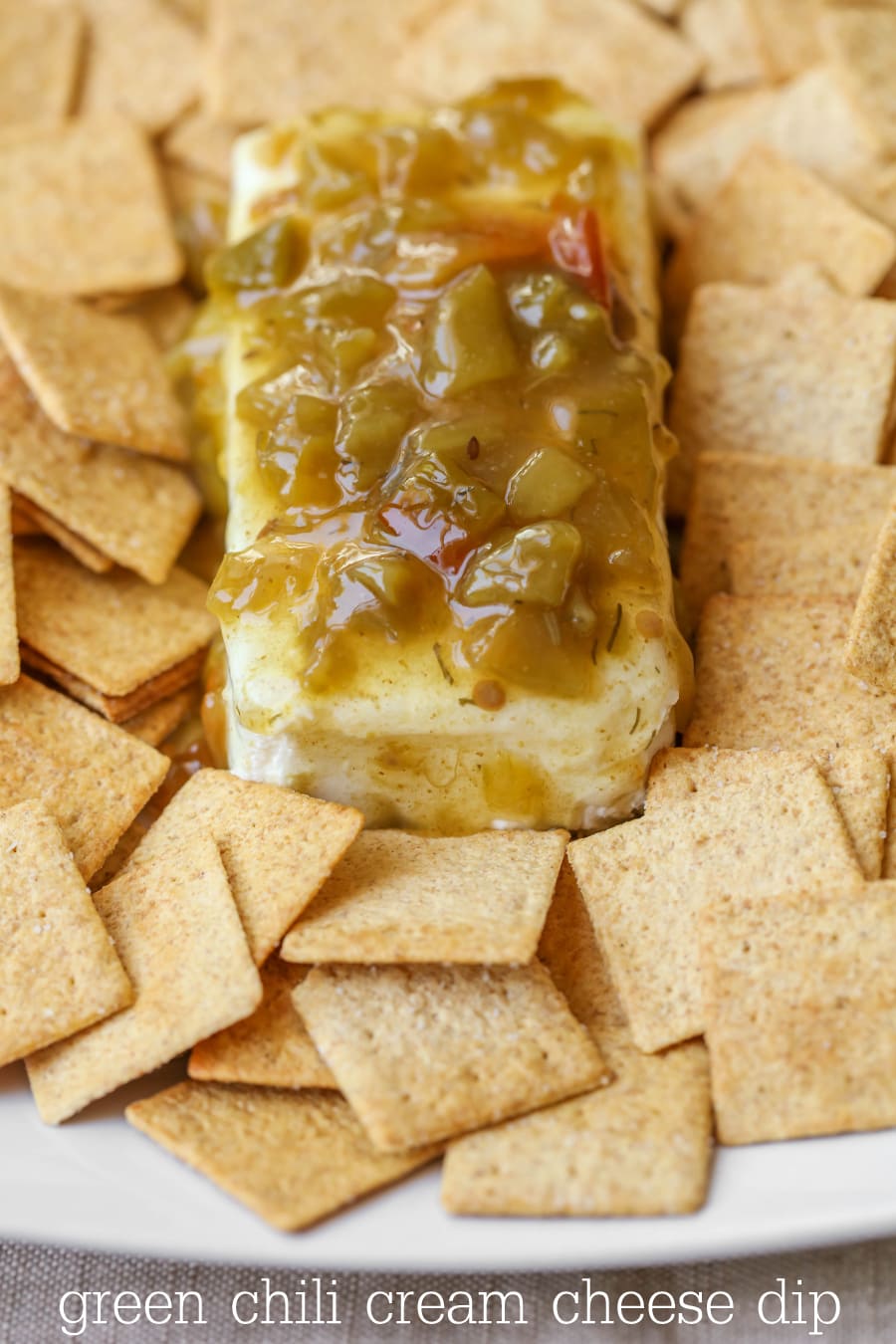 I've discussed many times just how much the Luna family loves foods. Our get togethers and holiday celebrations all center around a menu and lots of delicious recipes. Over the years, many of these recipes have become standards at these events, and now it almost seems impossible NOT to have them at some of our get togethers.
One of the recipes that has become an essential at many of our gatherings is this Green Chili Cream Cheese Dip. It's one my cousin, Rene, brings all the time. We have it at so many family functions because it's delicious and seriously takes one minute to make (and I'm not exaggerating!) It has become one of my favorite go-to appetizers because it's so easy and is so quick to make. In fact, I try to have the ingredients on hand so I have a quick recipe for people to munch on if they stop by or we have a last minute invite for dinner. 😉
The sauce that we use for this dip is one we find at AJ's Fine Foods. It's called Cannon's Sweet Hots. It's a sweet green chile that is perfect with cream cheese and some of your favorite crackers or tortilla chips. There are other green chili sauces you can find at the stores to use in this dip, but this one in particular is our favorite. All you have to do is add a block of cream cheese to a plate, pour the sauce over and then serve it with crackers. It's the best (and literally SOOOO easy!)
INGREDIENTS:
Cannon's Sweet Hots Green Chile Sauce
Crackers or Tortilla Chips
8 oz. block cream cheese
DIRECTIONS:
Place cream cheese block on plate.
Pour green chile sauce over cream cheese (right before serving)
Serve with crackers or chips. ENJOY!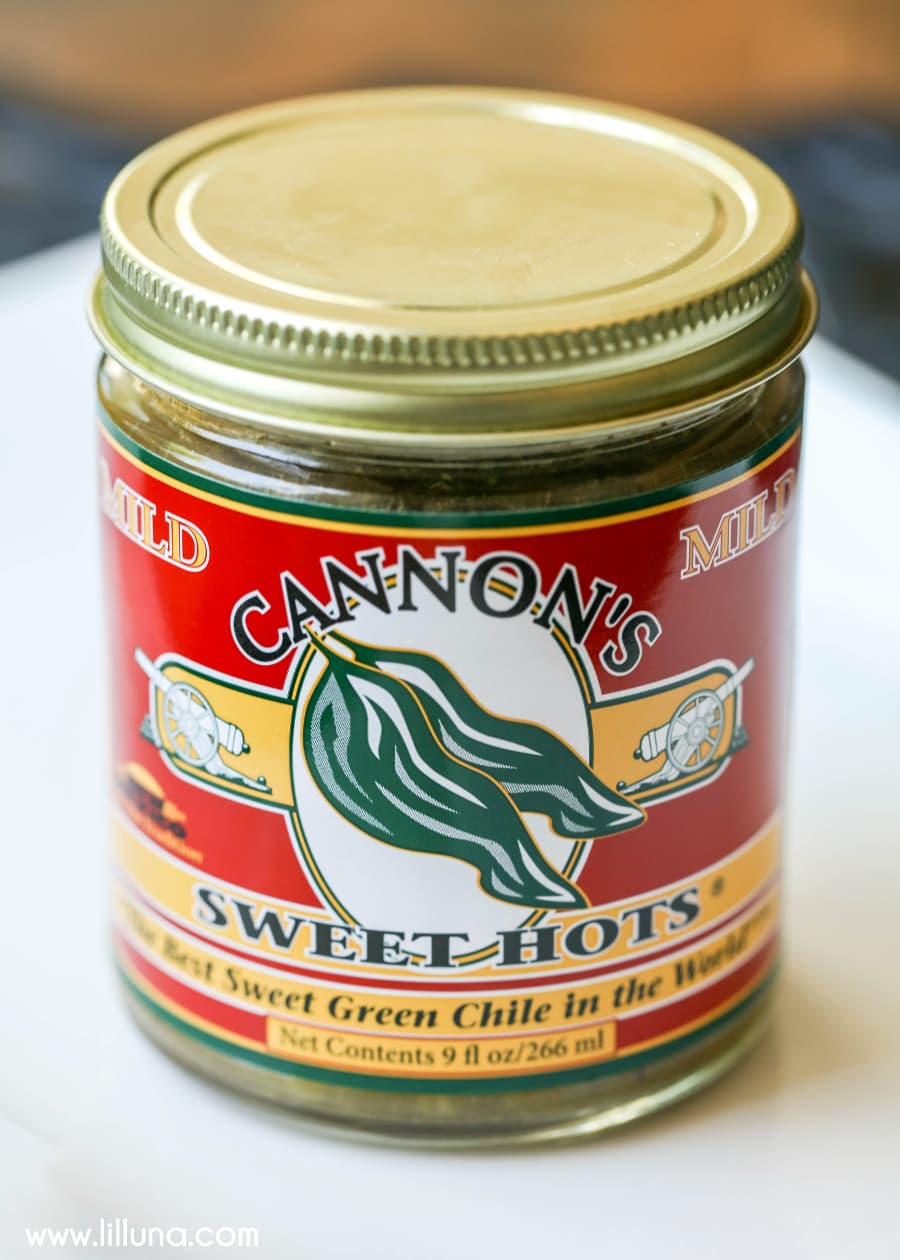 So yummy!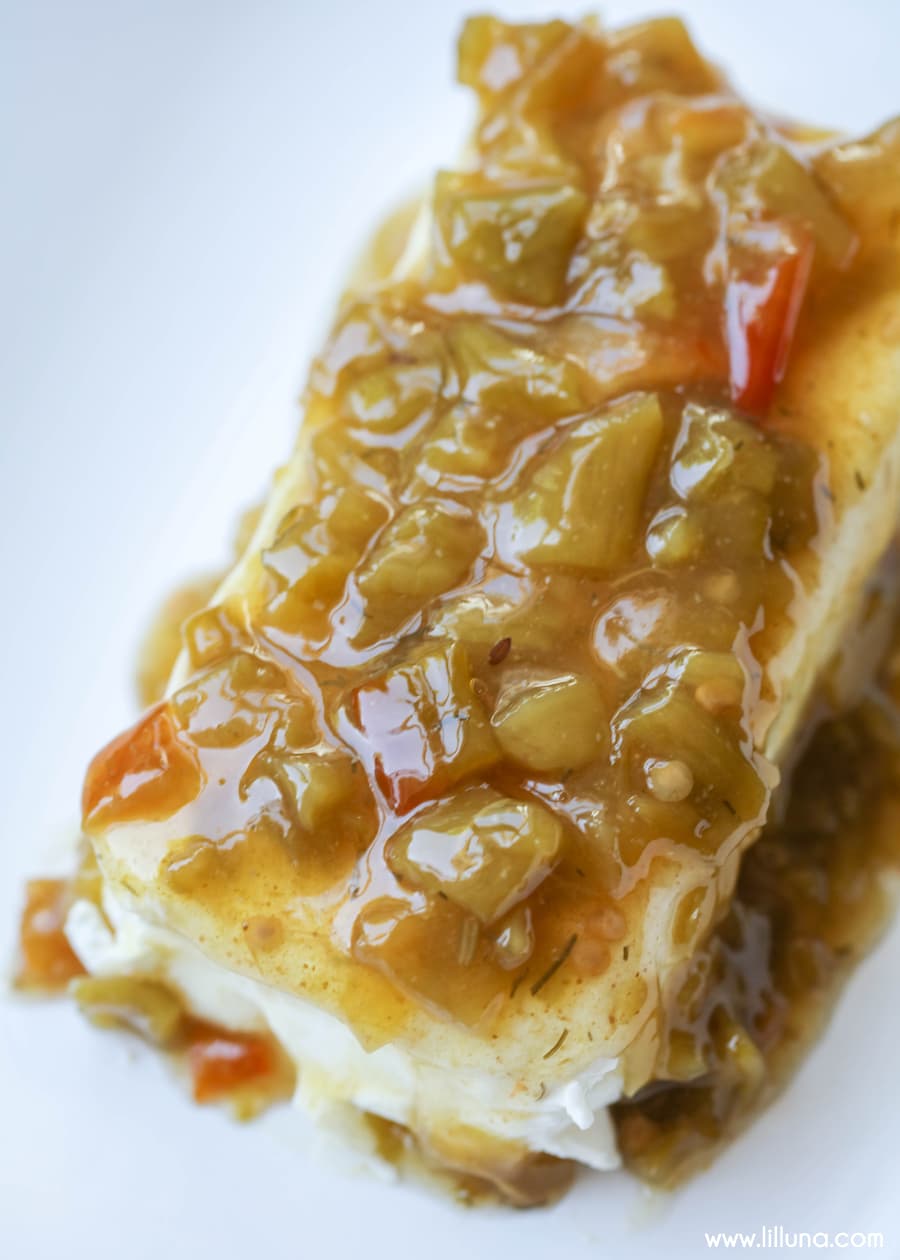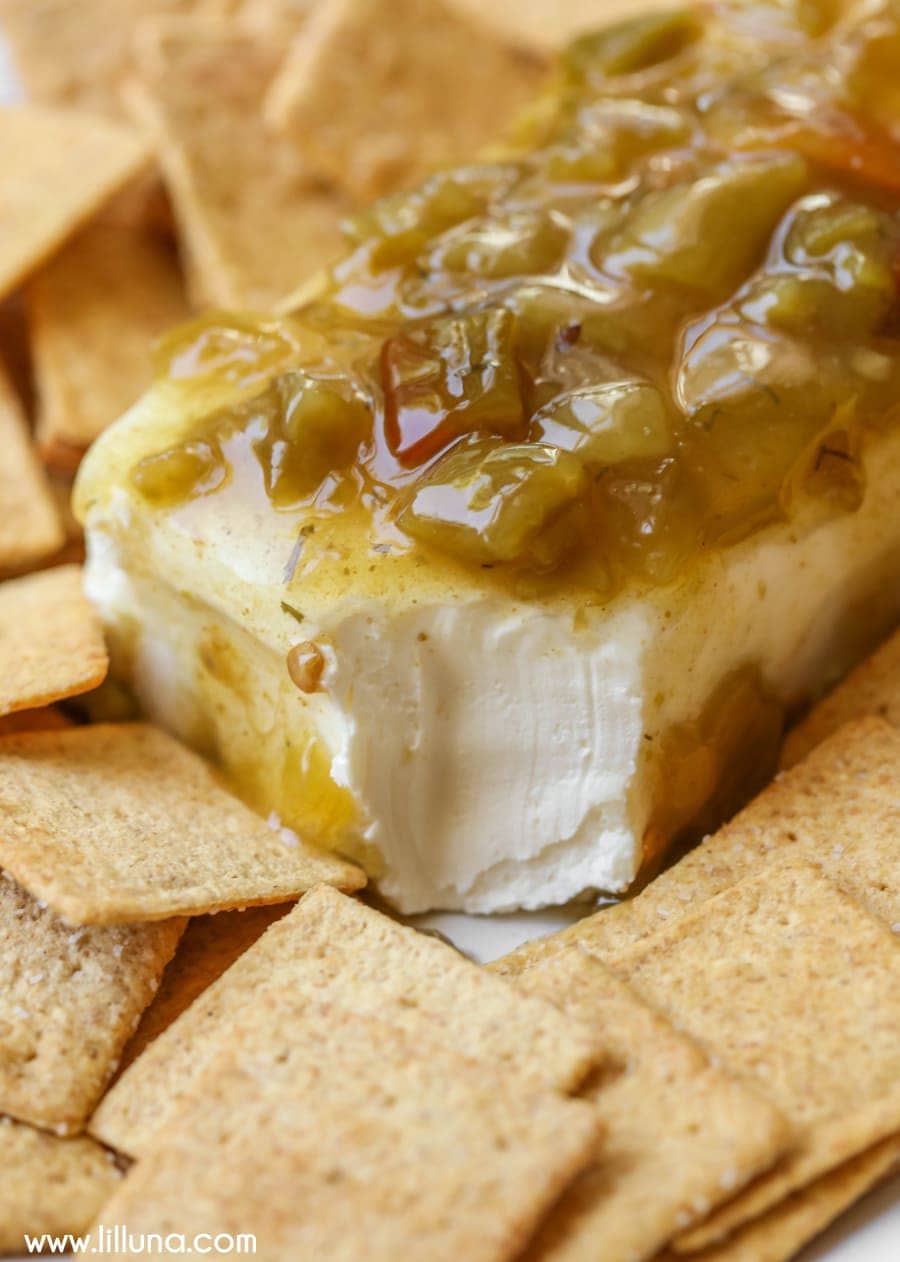 I admit I had my reservations when I first saw this appetizer, but it's definitely become one of my favorites. In fact, it's one of those dishes that you keep eating and eating and before you realize it, you've eaten ¼ block of cream cheese, lol!!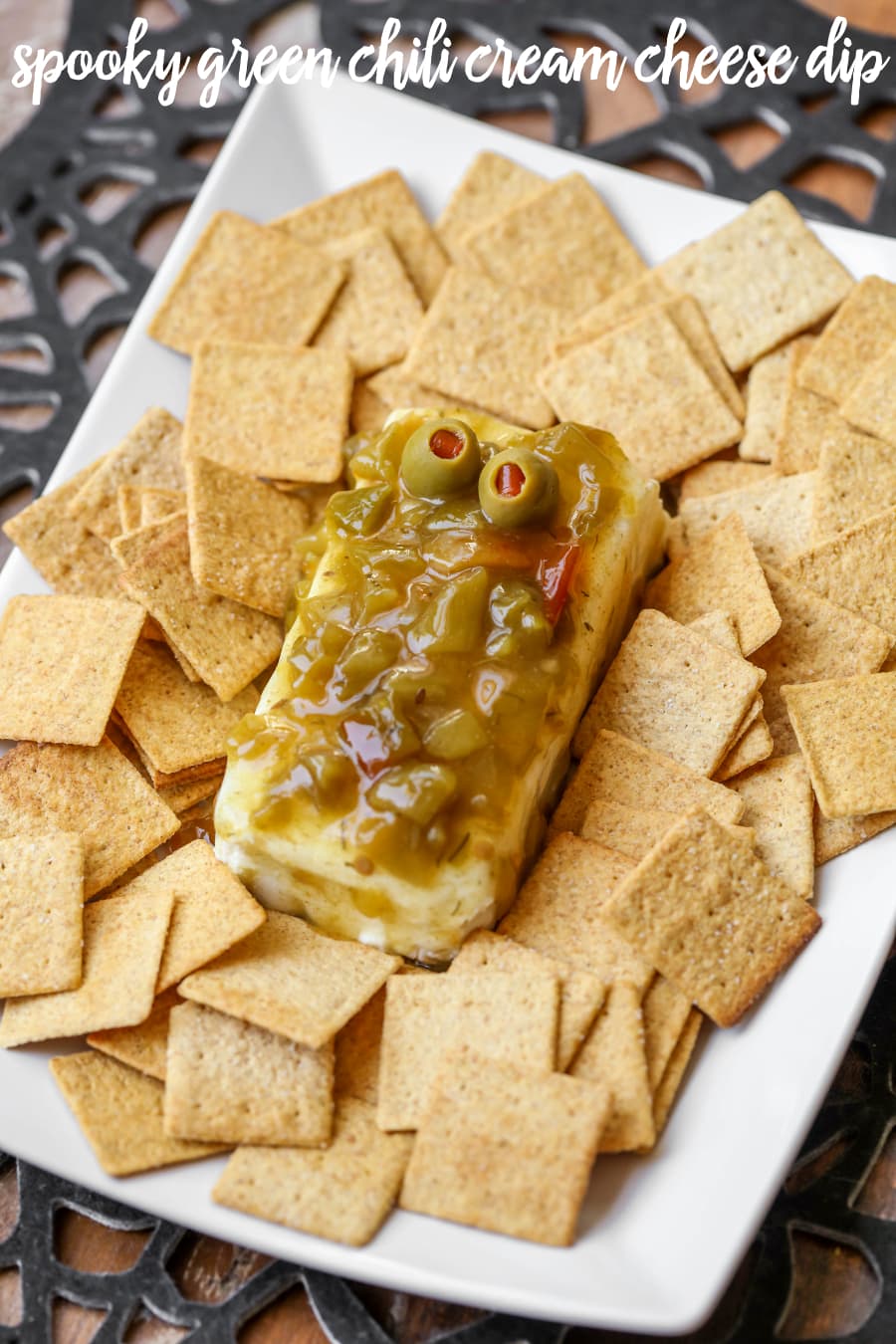 With Halloween just around the corner I thought I'd also make a creep version and made this Spooky Green Chili Cream Cheese Dip. The only difference – I added green olives for eyes. Cute, simple, quick and delish! 😀
Creepy, right?!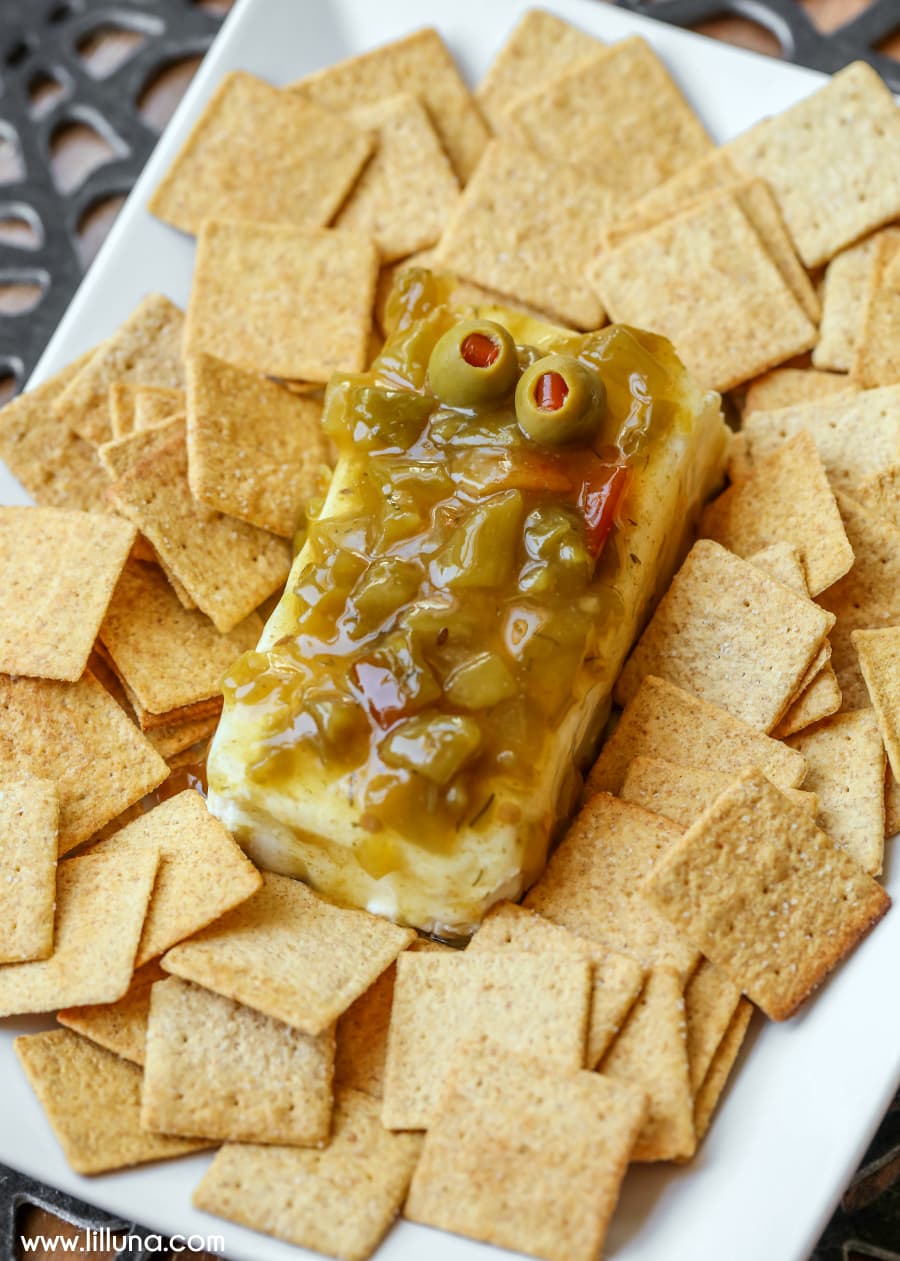 For more great creepy Halloween recipes, check out: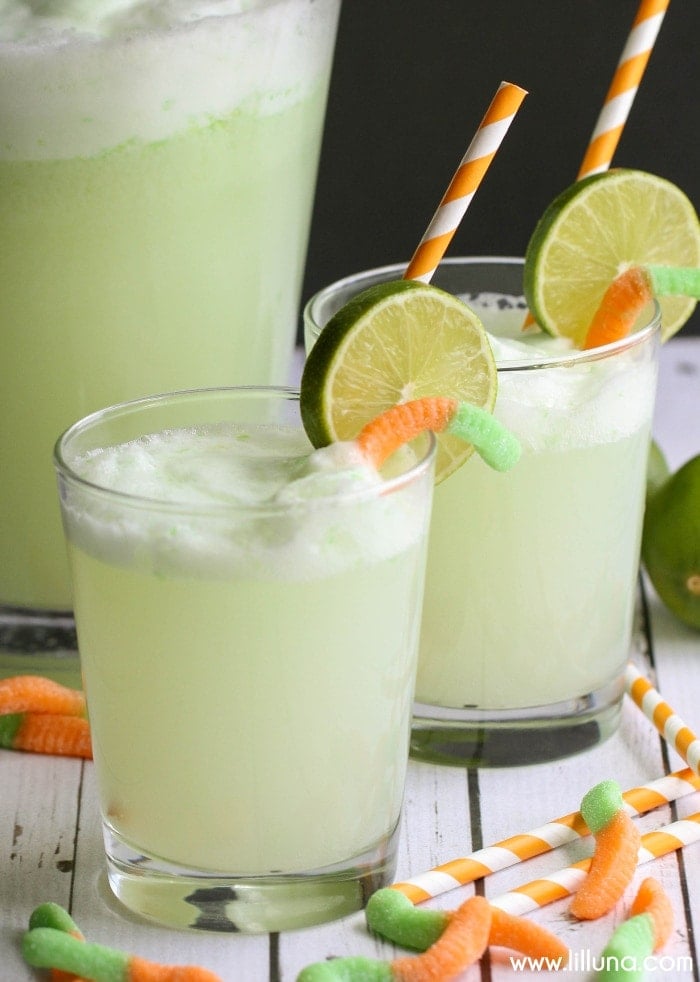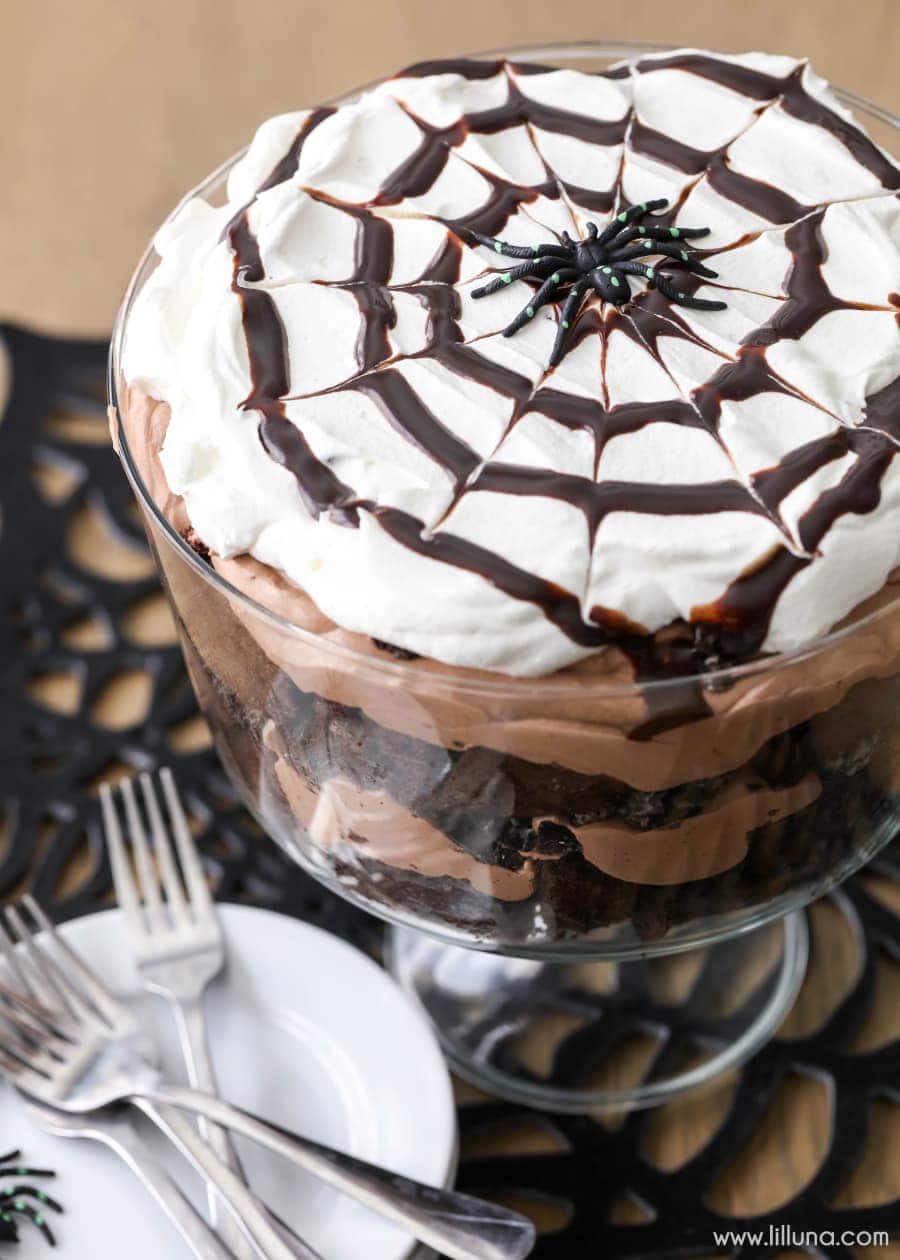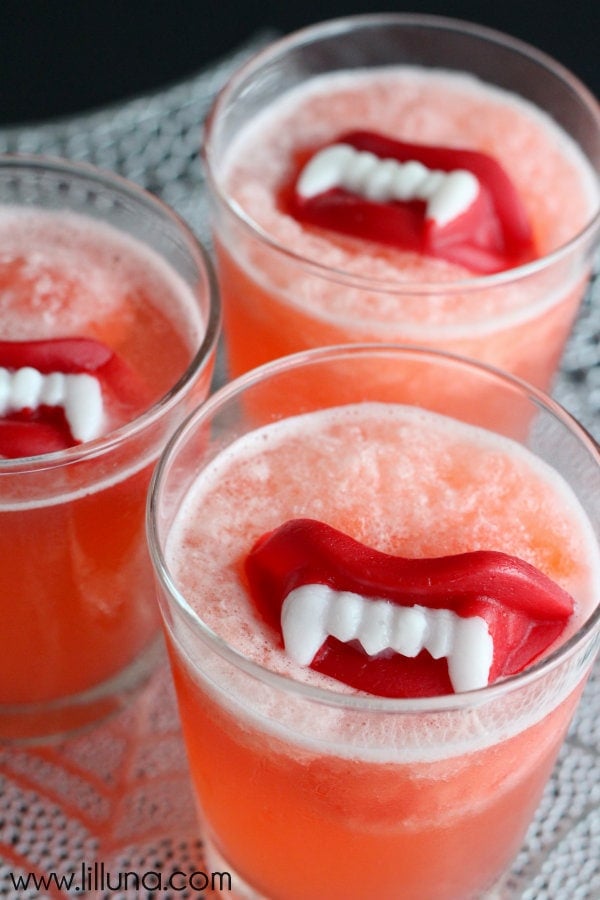 For all Halloween ideas on the site go HERE.
For all recipes go HERE.
And get weekly emails with monthly freebies by signing up for the Lil' Luna newsletter.
For even more great ideas follow me on Facebook – Pinterest – Instagram – Twitter – Periscope.
ENJOY!
BEHIND THE SCENES AT LILLUNA.COM: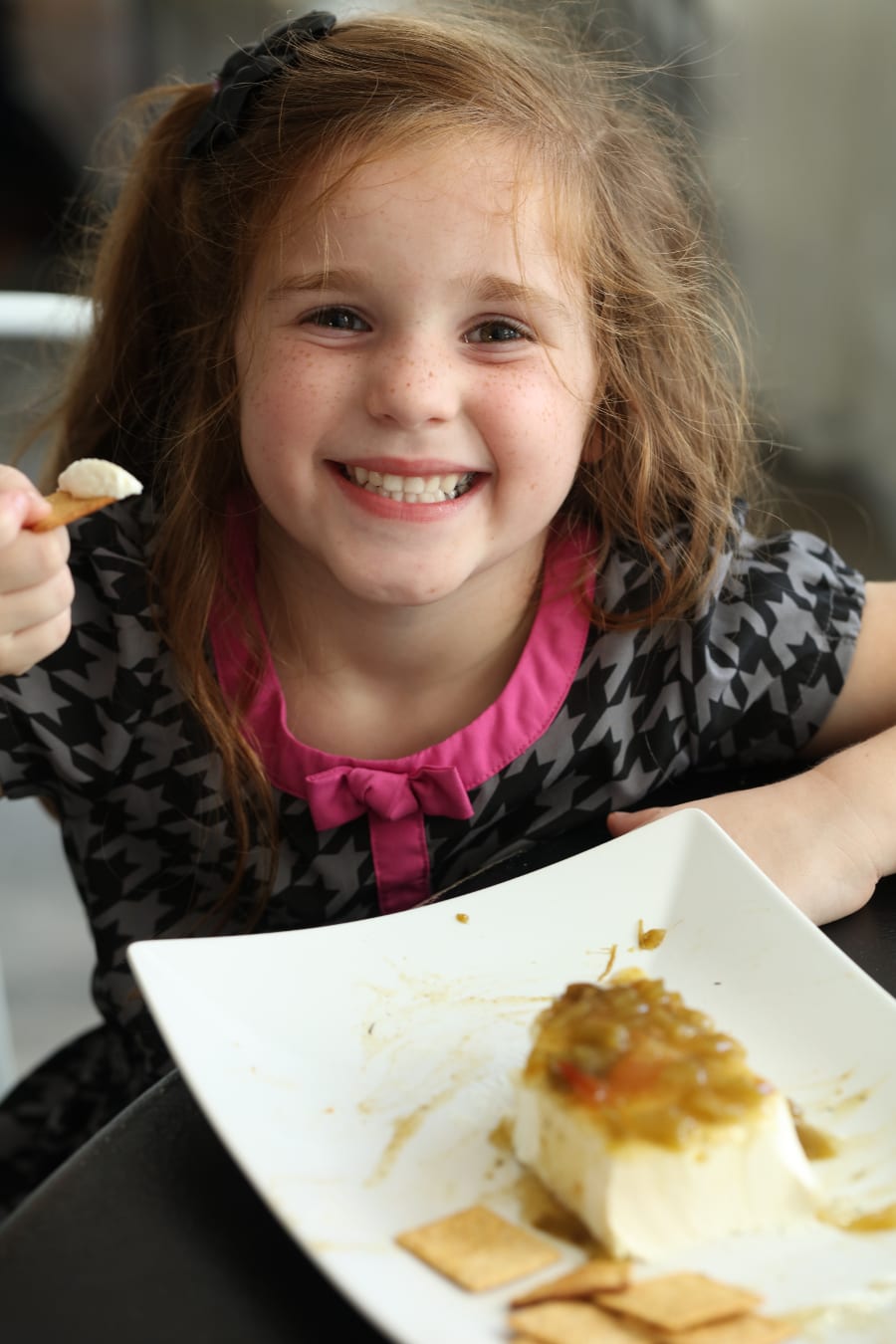 The kids loved this – especially my Evie!!