Don't miss a thing – Sign up for the Lil' Luna Newsletter today!
You guys know how much I love food, right?!
As much I love to eat, there are certain foods I haven't enjoyed. One of those recipes is for meatballs. Crazy, right?! Fortunately, I've grown out of these childish, picky ways and have recently fallen in love with meatballs. What was I thinking before?! I'm thinking I had tried a bad version long ago and had decided all meatballs were bad. I'm so happy that things have changed and have now made different versions of this yummy appetizer over the past year.
MY OTHER RECIPES
Today's recipe happens to be a new one we tried from Kraft that is now a favorite – Barbecue Pineapple Meatballs. I spotted the recipe in one of their magazines and it looked too easy and delicious NOT to try. I'm happy to report that they are beyond simple and SO tasty!! In fact, we liked them so much that the hubby and I ate most of them in one sitting. It's bad, I know. You can enjoy these meatballs for dinner or can enjoy them as a side dish or appetizer. They'd be great for parties and get togethers as well. Just add toothpicks to them and let everyone chow down!
Here's the easy recipe that only takes 3 ingredients: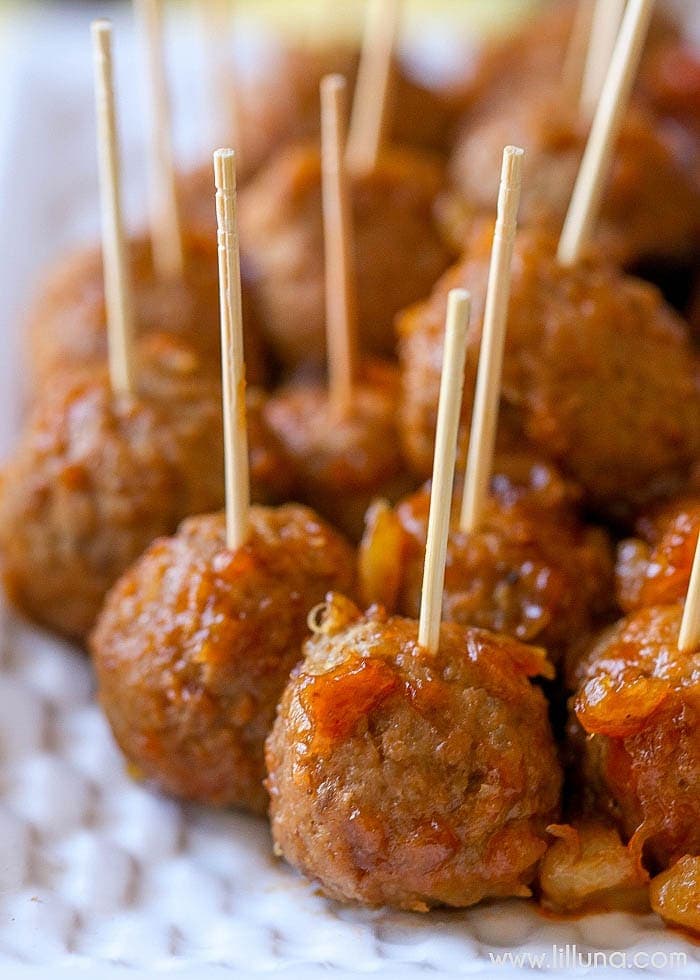 Barbecue Pineapple Meatballs
Ingredients
½ cup barbecue sauce
½ cup undrained canned crushed pineapple
1 - 16 oz. package frozen fully cooked meatballs
salt & pepper
Instructions
Add barbecue sauce and crushed pineapple to a medium pot. Add salt and pepper to taste. Mix well.
Add meatballs and stir until all coated. Bring to boil and simmer for 8-10 minutes if meatballs are unthawed or for 14-16 minutes if meatballs are frozen.
Serve immediately. ENJOY!
Just 3 ingredients – SCORE!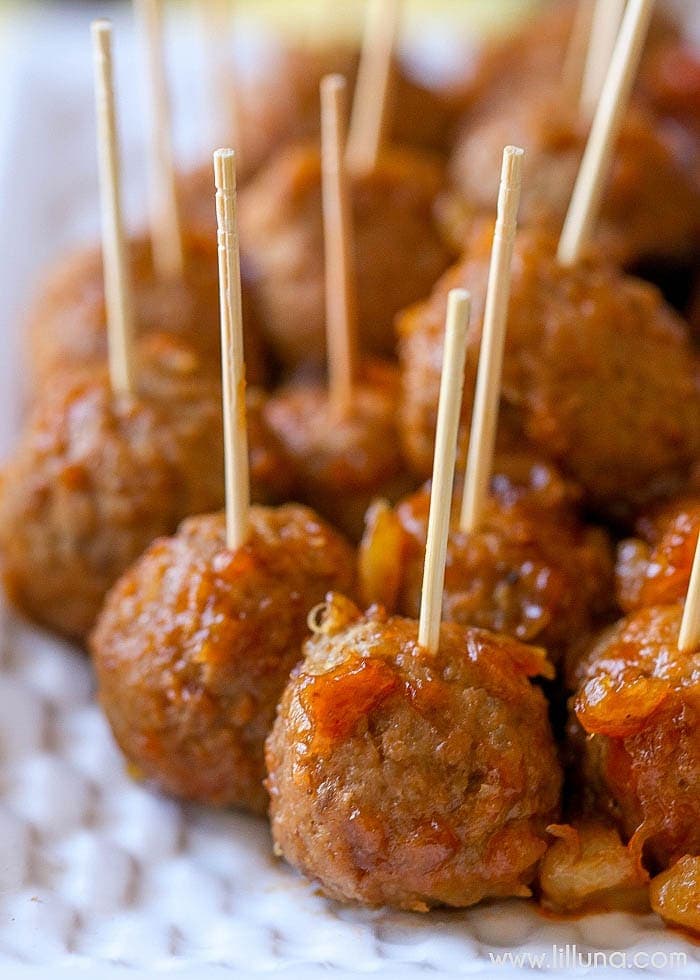 Can't wait to share another meatball recipe with you in the coming weeks. We may be on a meatball kick!! LOL!
For more great appetizers, check out: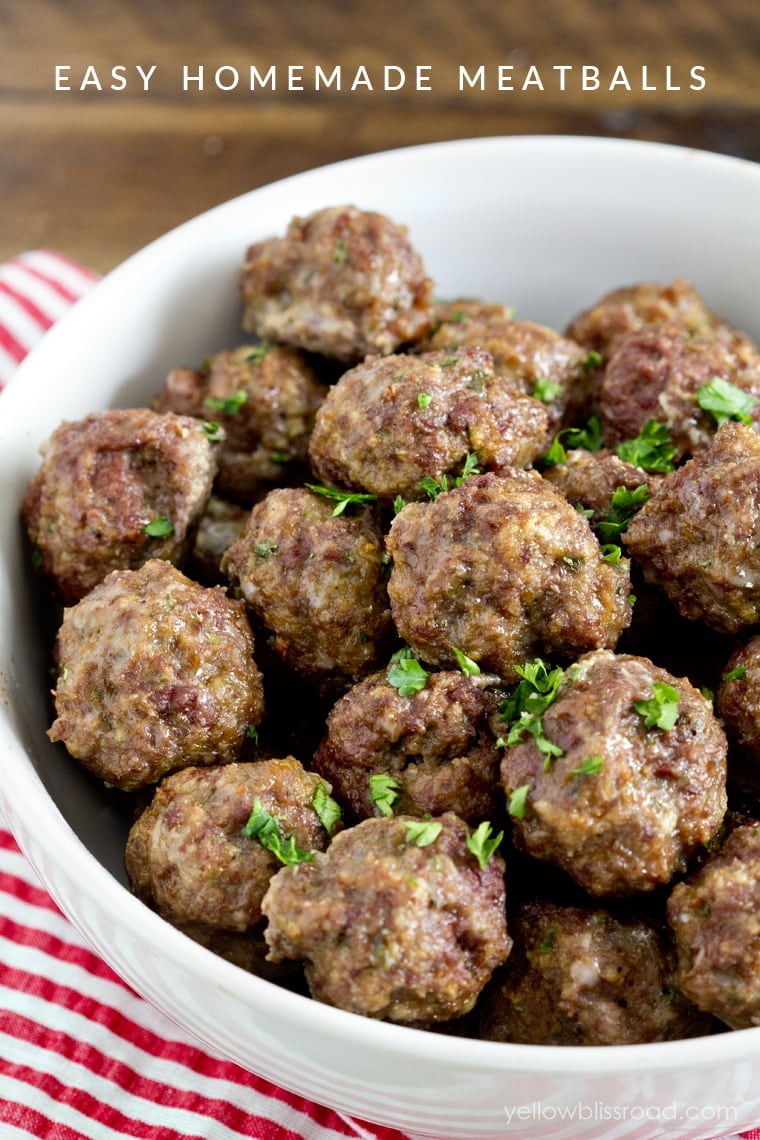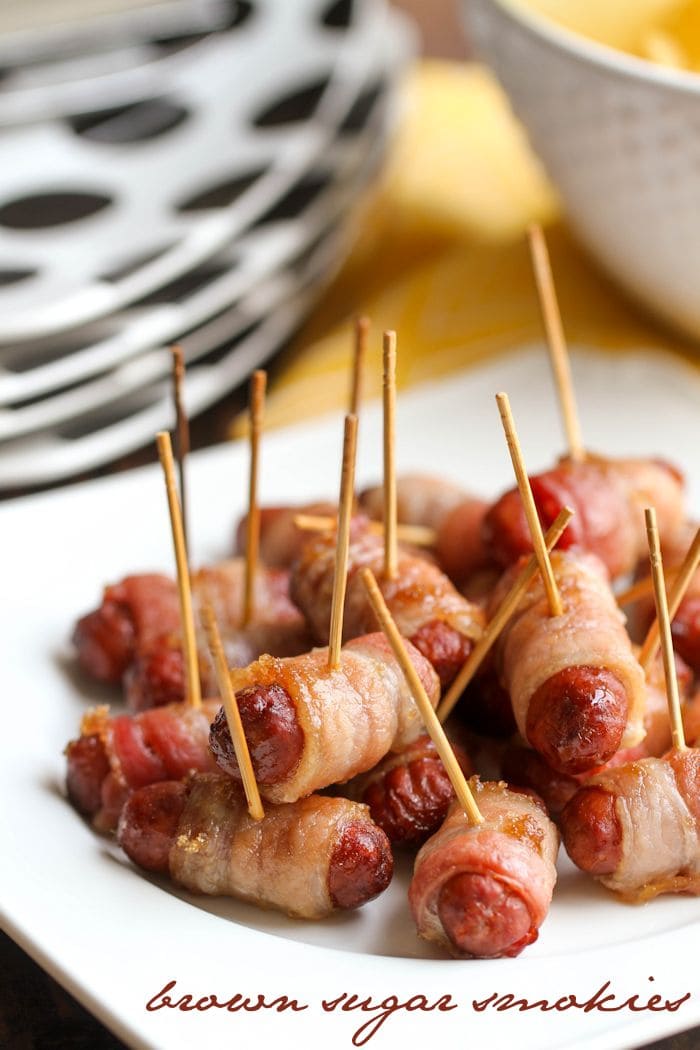 Bacon Wrapped Brown Sugar Smokies
I love appetizers – yummy!
For more appetizers go HERE.
For all recipes go HERE.
And get weekly emails with monthly freebies by signing up for the Lil' Luna newsletter. 🙂
For even more great ideas follow me on Facebook – Pinterest – Instagram – Twitter – Periscope – Snapchat.
Don't miss a thing – Sign up for the Lil' Luna Newsletter today!
ENJOY!