I've mentioned this before, I know, but I love MEATBALLS. For some reason, I didn't think I liked them, and I'm not sure why I felt this way, but when I finally tried some at a friend's house for New Years I realized I had been missing out. Meatballs are amazing, and they're great for parties and get togethers!! How had I not realized this before?? I was a little annoyed with myself for this purpose, but don't you worry – I have a few Meatballs recipes in the queue for 2017. Appetizers are one of my most popular kinds of recipes in January as people are searching for them for the Super Bowl. I thought these Buffet Meatballs would be a great addition. They are similar to my Crock Pot Meatballs but have a different flavor and I figured a few options were better than none.
What I love most about this recipe is that it's simple and quick to throw together. They may stay in the crock pot for awhile, but it's just a matter of dumping everything in the slow cooker, giving it a good mix and then adding the frozen meatballs. If you want to try this recipe making Homemade Meatballs, you can also try that. 😉
Here is the printable recipe:

Buffet Meatballs
Ingredients
1 cup grape juice
1 cup apple jelly
1 cup ketchup
1 - 8 oz. can tomato sauce
1 - 64 oz. package fully cooked Italian meatballs
green onions (optional)
Instructions
Place all ingredients in a small pan and mix together until well combined and jelly is melted.
Place meatballs in slow cooker and pour sauce over the top.
Cook on low for 3-4 hours and top with green onions right before serving. ENJOY!
Recipe from Taste of Home.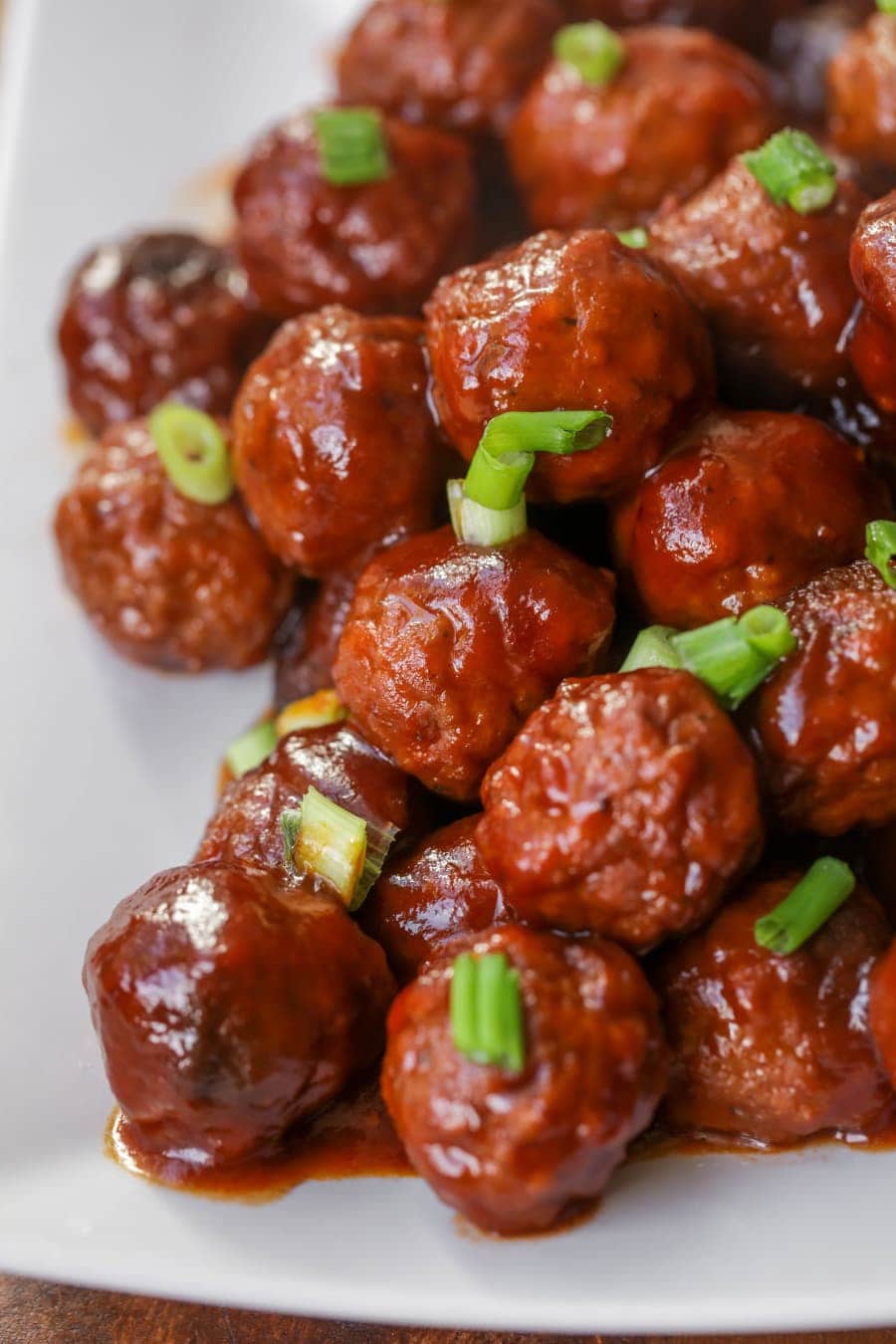 Oh, boy we could eat these all day! They're so good!
For more great meatball recipes, check out:
Check Out My Other Recipes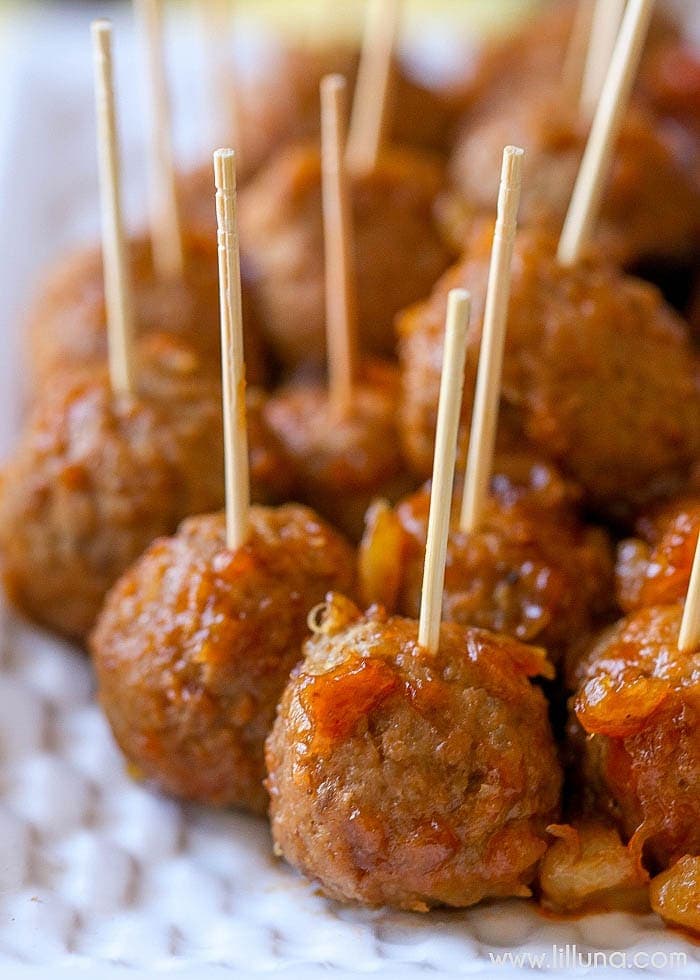 For all appetizer recipes, go HERE.
For ALL recipes, go HERE.
For even more great ideas follow Kristyn on Facebook – Pinterest – Instagram – Twitter – Periscope –Snapchat.
ENJOY!
Need more recipes and creative ideas? Sign up and get a FREE copy of my latest ebook!