Who here loves MEATBALLS?
My husband's family has always loved meatballs considering they are from Sweden and Swedish Meatballs are a staple for many of their family get togethers and holidays. I'm not proud to admit this, but I have never tried their meatballs as of yet (we haven't been back to Arizona for a Swedish Christmas get together in 3 years). It's pretty pathetic, I know, but since moving to Texas I have developed a love for meatballs. This all happened last New Year's Eve when we were hanging out with friends and my friend, Marie, made some Crock Pot Meatballs. They smelled so stinkin' delicious I knew I had to give them a try, and I did… and I fell in love! 12 meatballs later and I was insistent that I get the recipe. She gave it to me with no hesitation and we've made them a few times since.
My husband is especially fond of the recipe and has requested it a few times since that New Years get together, and I'm glad he does because they are so good! Can't wait to try out other versions and make more meatball recipes.
MY OTHER RECIPES
The ingredients
The best part if you literally dump everything in the crock pot and let it cook. AMAZING, right?! I'm all about the dump and go recipes, and this one happens to be delicious too!!
Crockpot Meatballs:
Crock Pot Meatballs
Ingredients
1 large bag frozen meatballs
1 cup brown sugar
1 cup chili sauce
1 - 10 oz jar red currant jelly (can also use grape jelly or huckleberry jelly)
1 - 14 oz. bottle ketchup
½ teaspoon ginger
1½ cups cold water
juice of 2 lemons
Instructions
Place brown sugar, chili sauce, jelly, ketchup, ginger, cold water and lemon juice in your crock pot.
Add frozen meatballs and stir so meatballs are coated in sauce.
Cook on HIGH for 4 hours or LOW for 6-8 hours. ENJOY!
NOTE: Half the recipe if making a smaller bag of meatballs.
For a homemade version, check out: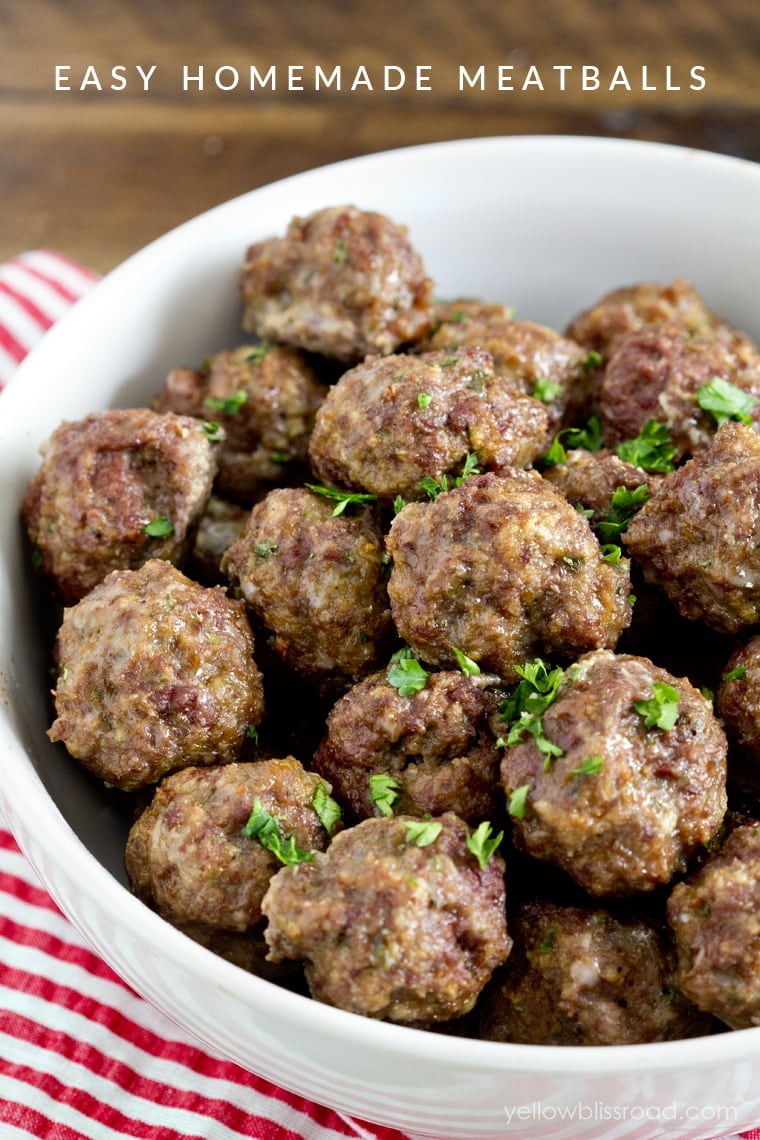 And for more favorite appetizers, check out:
ENJOY!