This collection of summer dinner recipes includes all the best grilled dishes, sandwiches, and fresh salads that are so enjoyable during the warm summer months.
More Collections: Summer Crock Pot Recipes, Summer Drink Recipes, Summer Dessert Recipes, Summer Salads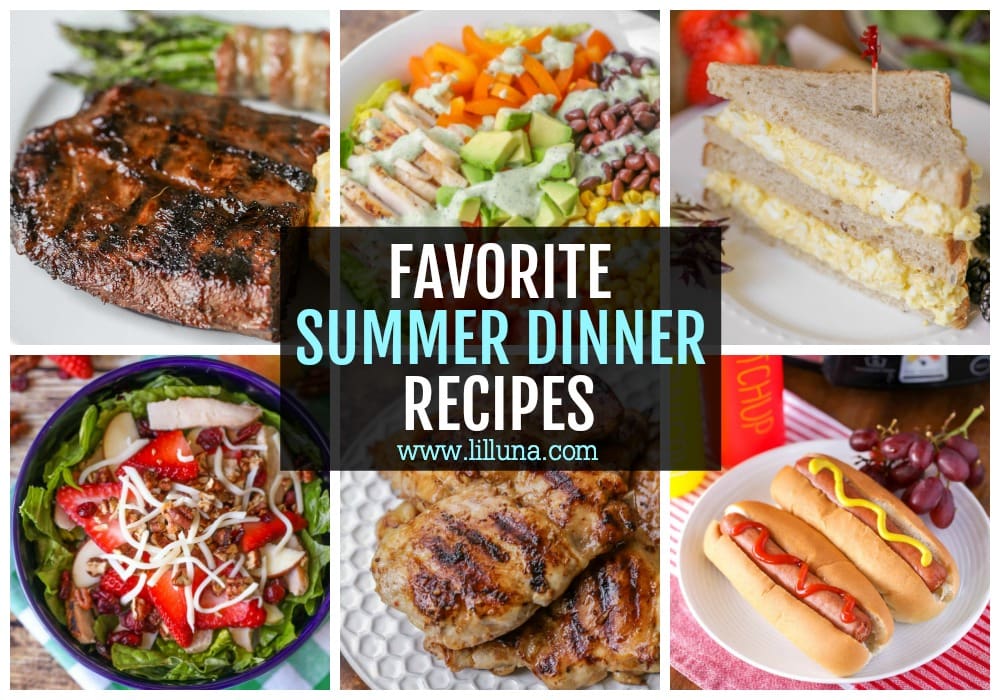 best summer dinner recipes
Do you feel like you're MORE or LESS busy in the summertime?? Generally, I feel less busy because school is out and the kids' sports and activities aren't really in season. Although, I will say we spend a lot more time playing, doing day trips, and getting together with people!
That's one thing I love about summer—having a little extra time to plan meals, and especially all of our favorite summer dinner recipes. We make a lot of grilled meats and fresh salads, and sometimes if we're in the mood for a picnic, we'll do sandwiches and wraps.
Here's a collection of some of our most popular dinner recipes that we make in the summer!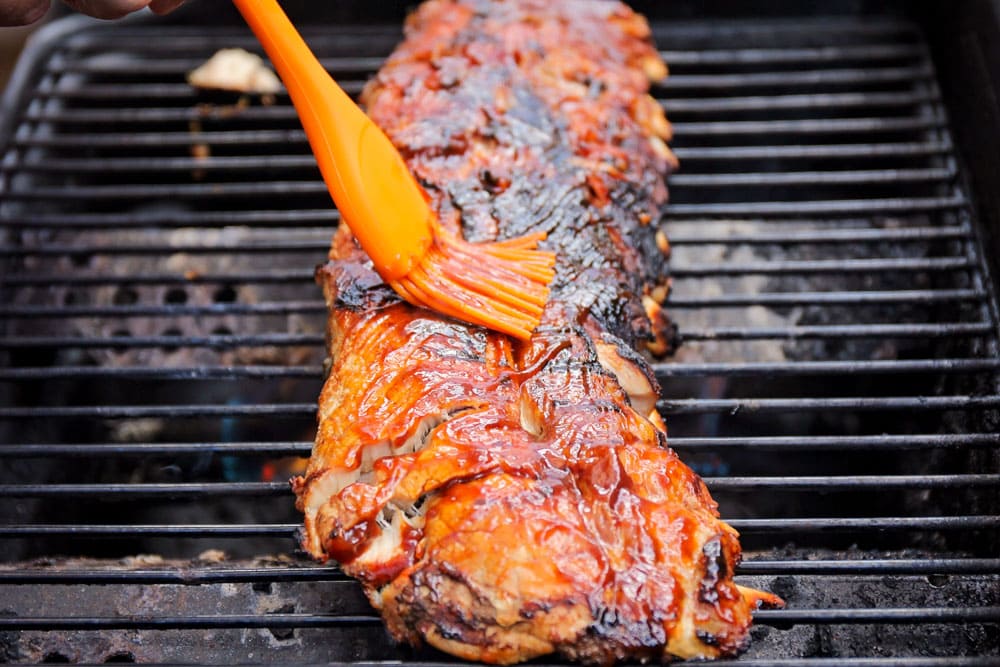 Tips for Summer Dinners
Some recipes are worth turning on the oven for, but for the most part cooking in the summer means utilizing the grill and my crock pot. Here are a few quicks tips when using either.
Grill:
Avoid putting cold food on the grill. Let food sit at room temp for 30 min before grilling. 

Don't flip the food too much. If meat is sticking to the grill, just wait. It will release when it is ready to be flipped. 

Don't squeeze or flatten the meat

Use a meat thermometer

Chicken internal temp 165°F

Pork internal temp 145°F 

Beef: rare 125°F, medium 145°F,  well done 160°F

Avoid burning thicker slices of meat by cooking in the oven for about 15 minutes before grilling.

Always allow the meat to rest for 10-15 minutes after cooking.  
Crock Pot:
Inexpensive cuts of meat are often high in fat and connective tissue, which will result in moist and tender fall of the bone meat. 

Never use frozen meat in a crock pot.

Keep a lid on it! Every time the lid is opened heat escapes slowing the cooking process. It takes 20-30 minutes for the pot to return to the right temp. 

Use a crock pot liner for easy clean up, or coat the inside with cooking spray.

On many pots, the High temp is 280°F an

d the low temp is 170°F. Cooking on high for 1 hour is about the same as cooking on low for 2 hours. 
Keeping food warm outdoors: 
Keep warm food in an insulated carrier

Use chafing dishes

Cover pans with aluminum foil

If there is an outlet, use a crock pot

Don't let food sit out for more than 2 hours
Classic Main Dishes
From classic summer hot dogs to Kalua pork these summer recipes will not disappoint. Best of all? They're all easy!
summer Chicken recipes
Baked, slow cooked, or grilled chicken dishes are always a hit with my family and make a delicious summer dinner. 
Sandwiches, Sliders & Wraps
Sliders, sandwiches, and wraps are all perfect to take on a picnic, or just for a simple summer dinner at home.