This collection of summer dinner ideas includes all the best-grilled dishes, sandwiches, and fresh salads that are so enjoyable during the warm summer months.
More Collections: Summer Drink Recipes, Summer Dessert Recipes, Summer Salads
dinner ideas for hot summer nights
Do you feel like you're MORE or LESS busy in the summertime??
Generally, I feel less busy because school is out and the kids' sports and activities aren't really in season. Although, I will say we spend a lot more time playing, doing day trips, and getting together with people!
That's one thing I love about summer—having a little extra time to plan meals, and especially all of our favorite summer dinner recipes. We make a lot of grilled meats and fresh salads, and sometimes if we're in the mood for a picnic, we'll do sandwiches and wraps.
Here's a collection of some of our most popular dinner recipes that we make in the summer!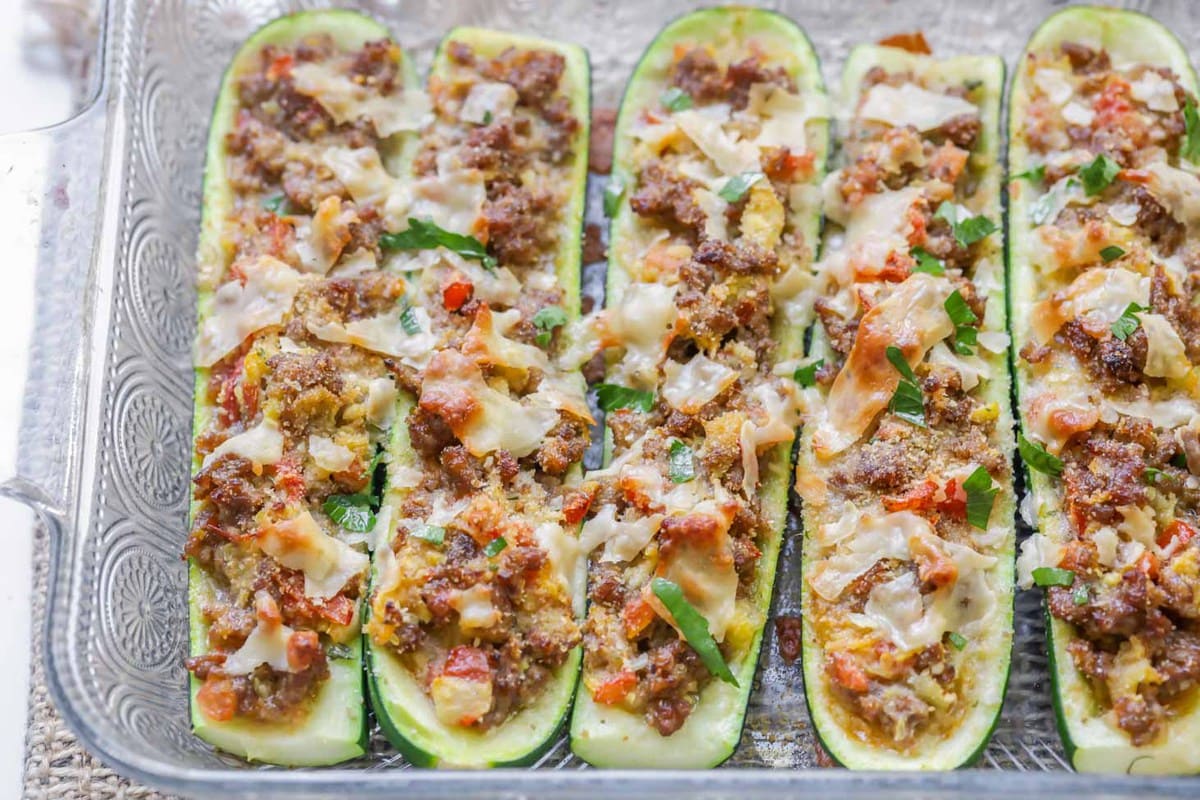 Tips for Summer Dinners
How to make summer dinner easy. Not only does the heat of the day keep me from wanting to slave away in a hot kitchen, but so do all my children – they're all home from school clamoring for attention.
With all of the chaos, I'm always looking for easy summer dinner ideas. All of my best tips stem from one main idea: make a weekly menu.
Make a menu and fill out breakfast, lunch, dinner, and even snacks. Don't forget to add the sides.
Base your grocery shopping list on the needed ingredients for the week. This way you know you have everything you need in the pantry and fridge for delicious meals without extra trips to the grocery store.
Meal prep. Refer to your menu and decide if there is anything you can make ahead of time. At the end of each day look to see what you plan to serve the next day. Pull items from the freezer, chop, and mix up anything you can to make cooking go more smoothly the next day. Many people like to have one large meal-prepping day and keep items in the fridge or freezer until they're needed.
Summer Produce. Whether you want to create a delicious side dish, whip up a summer salsa, or serve a cool Summer Salad you can't go wrong with using the fresh ingredients that are in season.
Fruit. apples, avocado, lime, strawberries, grapes, pineapple, papaya, mango, blueberries, cherries, peaches, plums, raspberries, cherry tomatoes, watermelon, fig, pear, or lemon juice.
Vegetables. broccoli, corn, cucumbers, eggplant, green beans, radish, squash, lettuce, leafy greens, peppers, zucchini, beets, carrots, or onions.
Fresh herbs. basil, garlic, fennel, rosemary, parsley, bay, chives, dill, mint, or oregano.
cooking tips
Some recipes are worth turning on the oven for, but for the most part, cooking in the summer means utilizing the grill and my crock pot.
Here are a few quicks tips when using either.
Grill Tips.
Avoid putting cold food on the grill. Let the food sit at room temperature for 30 min before grilling.

Don't flip the food too much. If meat is sticking to the grill, just wait. It will release when it is ready to be flipped.

Don't squeeze or flatten the meat

.
If cooking with wooden skewers, soak them in water before threading on the food.
Use a meat thermometer

Chicken: internal temp 165°F
Pork: internal temp 145°F
Beef: rare 125°F, medium 145°F, well done 160°F

Avoid burning thicker slices of meat by cooking in the oven for about 15 minutes before grilling.

Always allow the meat to rest for 10-15 minutes after cooking.
Crock Pot Tips.
Prep the ingredients the night before and add them in the morning.
Beef is often seared on the outside before adding it to the crock pot, but it isn't necessary. Ground beef should always be browned.
Cheaper cuts do better in the crock pot than more expensive cuts.
For the most even cook, only fill the pot ½ to ⅔ full. Most recipes are adapted for a 5–6 qt pot.
For easy clean up use a crock pot liner.
The appeal of the crockpot is to be able to set it and forget about it, usually for several hours. This is where the LOW setting comes in handy. The LOW setting (200°F ) takes twice as long to cook than the HIGH setting (300°F).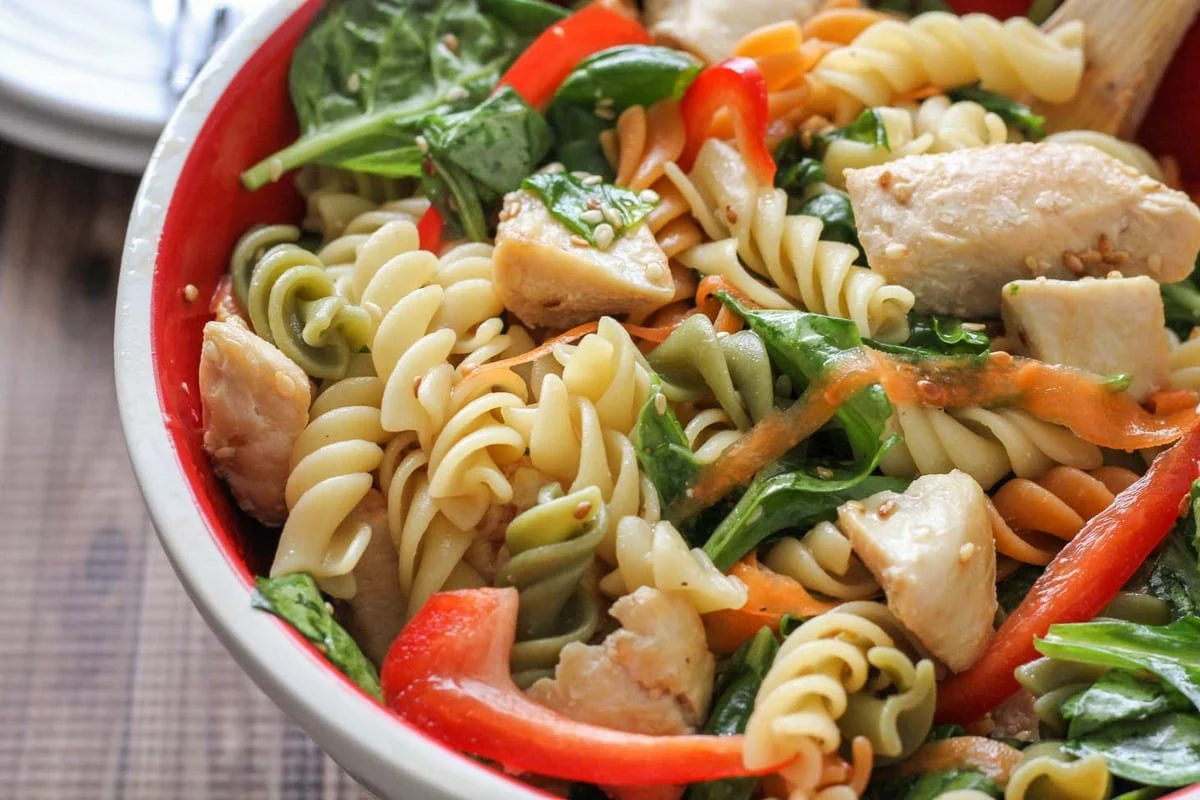 Serving tips
Keep those easy summer dinner recipes warm or keep them cold with these simple tips!
Keeping food warm outdoors:
Keep warm food in an insulated carrier

Use chafing dishes

Cover pans with aluminum foil

If there is an outlet, use a crock pot

Don't let food sit out for more than 2 hours
A few tips on how to keep food cold while outside:
Keep food in a cold cooler until you're ready to serve it.
Only set out enough food that will be eaten within 30-60 minutes. Keep the rest in the cooler and refill bowls and platters as needed.
Place ice in a bowl or baking tray. Nestle bowls/trays of food on top of the ice to help keep it cold.
---
Best summer dinner recipes
From classic summer hot dogs to Kalua pork, these summer recipes will not disappoint. Best of all? They're all easy!
Sliders, sandwiches, and wraps are all perfect to take on a picnic, or just for a simple summer dinner at home.
Hot Dogs In Crock Pot
The easiest way to make hot dogs for a crowd! Cook hot dogs in the crock pot for all of your summer potluck needs.
Steak Marinade
This is our all-time favorite steak marinade! It requires only four ingredients, and makes our steak taste SO amazing! Everyone always asks for this easy steak marinade recipe because it's just that good!!
Crock Pot Pork Roast
Prepare to be amazed by this ultra tender, fall off the bone crock pot pork roast. It only takes a handful of ingredients to make, including the complimentary gravy.
Slow Cooker Kalua Pork
This slow cooker kalua pork is a classic Hawaiian favorite made easily in your slow cooker with just a few ingredients. Eat it on it's own, or in tacos or sliders.
Ranch Burgers
These ranch burgers make the BEST homemade hamburgers!! This easy burger recipe is complete with the most delicious secret sauce that compliments the ranch burger perfectly!
Pulled Pork
This delicious and easy pulled pork recipe is one that is made in the slow cooker and takes just minutes to prep!
Huli Huli Chicken
This grilled Huli Huli Chicken is the juiciest and most delicious Hawaiian chicken you'll ever try! Great alone or served on rice or noodles!!
Disney Copycat Corn Dogs
A copycat version of the famous hand-dipped corn dogs that you can find at Disneyland! This recipe is beyond simple and makes a delicious corn dog making you never want to buy store bought again!
Crock Pot Brisket
Juicy and delicious meat, easily made in your slow cooker! This crock pot brisket is so tender it just falls apart.
Taco Casserole
Delicious taco casserole is like a taco salad in casserole form! This taco bake is perfect for dinner or your next potluck.
Hawaiian BBQ Chicken Sandwiches
Loaded with juicy grilled pineapple, red onion and crisp lettuce, this Hawaiian BBQ chicken sandwich is perfect for summer entertaining!
Chicken Souvlaki
Chicken souvlaki is a savory kabob infused with Greek flavors. With marinated chicken, onions, and peppers, it's hearty and delicious.
Crescent Roll Chicken Bundles
Shredded chicken mixed with cream cheese, Italian dressing mix, and cream of chicken rolled into buttery crescent dough! These flavorful chicken crescent roll bundles have become a family favorite.
Monte Cristo Sliders
Sweet and salty Monte Cristo sliders are the ultimate party food!! Just like their name-sake, but as an appetizer.
Sloppy Joes
Saucy and savory homemade Sloppy Joes are a delicious meat-loaded sandwich. This recipe is quick and easy, perfect for feeding a crowd!
BBQ Pork Chops
These baked BBQ pork chops are simple, delicious and smothered in a homemade BBQ sauce. They're the perfect easy meal for the pork loin lover.
Baked Spaghetti Squash
Learn how to perfectly cook spaghetti squash every time with this fabulous recipe! Tender strands of spaghetti squash mixed with cheese, tomatoes, and a little bit of basil, both healthy and delicious!
Baby Back Ribs
BBQ baby back ribs are slathered in both a dry rub and sauce for a flavor explosion. They are tender and utterly delicious!
Chicken Parmesan Sliders
Deliciously cheesy chicken parmesan sliders make a perfect appetizer, but can hold their own as a main dish too!
Steak and Tortellini Salad
A family favorite – steak and tortellini salad is hearty and refreshing. Tortellini, sirloin & romaine in a creamy pesto dressing is a must-have!
---
Easy Summer Dinner Ideas
Baked, slow cooked, or grilled chicken dishes are always a hit with my family and make a delicious summer dinner.
This collection of no-brainer, easy summer dinner Ideas will let you spend less time cooking and more time playing!
Dr. Pepper Ribs
Pork ribs cooked in Dr. Pepper, grilled to perfection, and smothered in BBQ sauce. These Dr. Pepper ribs are fall off the bone delicious!
Hawaiian Haystacks
A pile of fluffy rice stacked with chicken, gravy, and all your favorite toppings! Totally customizable, and great for feeding a crowd!
BBQ Chicken Pizza
Switch up pizza night with this smoky barbecue chicken pizza recipe. Best of all, it's on the table in no time!
Pork Tacos
Pork tacos made simple using slow cooker pork and all of your favorite taco toppings! These tacos are flavorful, easy to make, and a big crowd pleaser.
Easy Pizza Casserole
Quick and delicious easy pizza casserole – prepped in 5 minutes and only requires 5 ingredients. We call that a dinner win!
Egg Salad
Egg salad is classic, simple, and only requires a handful of ingredients! Serve it as a side, or make it into an egg salad sandwich. Either way, it's perfect for feeding a crowd!
Buffalo Chicken Sliders
Simple + savory buffalo chicken sliders pack just the right amount of heat. They are great served as a dinner or appetizer!!
Lemon Pepper Chicken
Flavorful and tender lemon pepper chicken is simple and requires just a few ingredients. Served on its own or over rice, this buttery chicken dish is perfect any night of the week for a simple, quick dinner idea.
Teriyaki Chicken Burgers
Marinated teriyaki chicken burgers are quick, easy and full of sweet, tangy flavor! Grilled pineapple make these burgers perfection.
Tuna Salad
Chopped tuna salad is the perfect summer side dish. Filled with fresh crisp veggies the color of the rainbow, protein packed tuna, and tossed in a light and refreshing lemon vinaigrette.
Ham and Cheese Sliders
Quick + easy hot ham and cheese sliders are absolutely addicting. They are a crowd favorite and disappear in minutes!
Chicken Caesar Salad
Ultimate Caesar Salad with grilled chicken, croutons, tomatoes, bacon, hard-boiled eggs, Parmesan cheese and tomatoes.
---
healthy summer dinner recipes
Whether you're making a delicious green salad or a wrap, use the freshest fruits and vegetables. Summer veggies, zucchini noodles, lettuce wraps, or turkey burgers.
There are plenty of tasty recipes to keep your summer delicious and healthy!
Zucchini Boats
Stuffed zucchini boats are filled with Italian sausage and tomatoes. They are a delish go-to healthy dinner idea.
Baked Chicken Fingers
A healthy way to eat chicken that kids absolutely love – baked chicken fingers! Chicken dipped in flour, egg, and panko, then baked to a crispy perfection! Not to mention they're SO easy to make!
Asian Pasta Salad
Easy & delicious asian pasta salad topped with a sweet and tangy dressing is packed with veggies and flavor!
Chicken Taco Salad
Crunchy and fresh chicken taco salad is a weeknight dinner dream! Easy, flavorful, and a recipe that everyone will enjoy.
Strawberry Harvest Salad
Strawberry harvest salad tastes just like the salad at Zupa's! It's topped with a homemade strawberry vinaigrette dressing.
Baked BBQ Chicken
Easy and healthy baked BBQ chicken – You can whip up the sauce, pour it over some chicken breasts, pop it in the oven and you're done! 
Applebees Oriental Chicken Salad
This delicious copycat oriental chicken salad from Applebees is made with breaded chicken, cabbage, romaine, sliced almonds, and more tossed in a flavorful asian dressing! 
Buffalo Chicken Pasta Salad
Buffalo chicken pasta salad is filled with spicy buffalo wings and topped with a tangy blue cheese dressing. It is easy and delish!
Cobb Salad
This simple cobb salad is so full of tasty ingredients it's a meal all on it's own. It is quick to make and utterly delicious. 
Southwest Salad
Our favorite southwest salad recipe filled with chicken, peppers, beans, corn, tomatoes, avocado and topped with a homemade cilantro ranch dressing.
Veggie Panini
Delicious veggie panini – one of our favorite sandwich recipes filled with cheese, tomatoes, avocado and spinach.
Chicken Caesar Wraps
Fresh chicken Caesar wraps are a simple, delicious variation of a Caesar Salad. It's perfect for a lunch or picnic.
---
Simple Summer dinners
We hope you enjoy this collection of simple Summer dinners that are so easy to put together, but don't compromise on taste! Whether you're firing up the grill, using your slow cooker or putting together a hearty salad there is something for everyone on this list!
More Collections: Summer Soups, Summer Appetizers, Summer Side Dishes