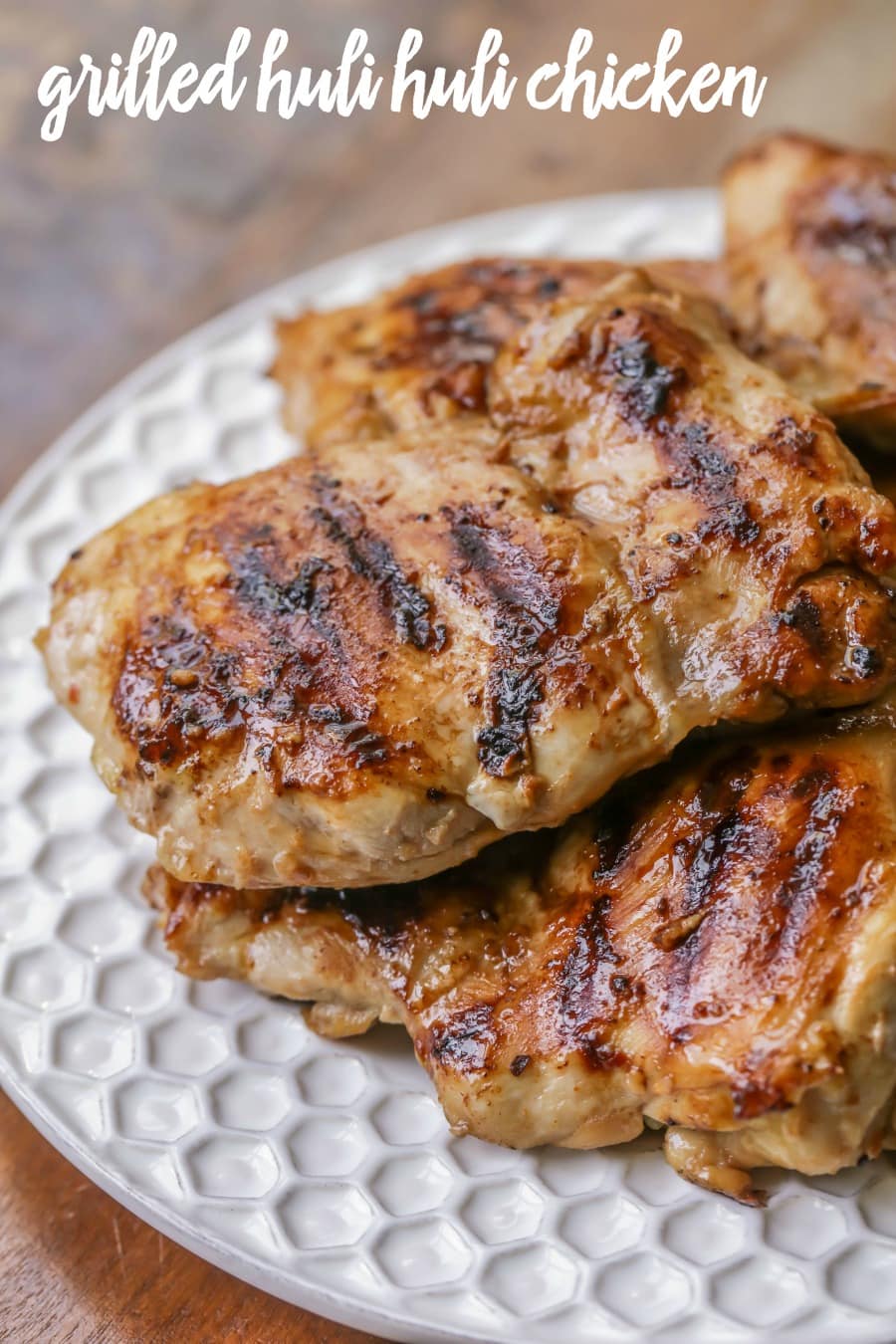 Have you ever tried Huli Huli Chicken before?? I first tried it years ago at a Hawaiian restaurant not realizing what it was, exactly. I just knew it was a very delicious, juicy chicken that I thought was amazing. Fast forward several years to our time in Houston, Texas and we had some friends from church invite us over for dinner. They had lived in Hawaii for several years and the husband was an avid BBQ enthusiast. One of the meats he had cooked up for us was this huli huli chicken, and I fell back in love with the dish and knew I needed the recipe. Unfortunately, it was recipe that was given by a friend who asked them not to share it, but with some research and reading lots of reviews, I was able to find a recipe that I think tastes just like it!
This chicken is so flavorful and so versatile. You can eat it as is, or you can serve it over rice or noodles. I need to cook it up again and serve it in a salad with almonds, fried wontons and an asian vinaigrette. I think it would be amazing!! More than anything, I'm just so glad that I can make this recipe from home and don't have to go to a restaurant to get this mouth-watering chicken. 🙂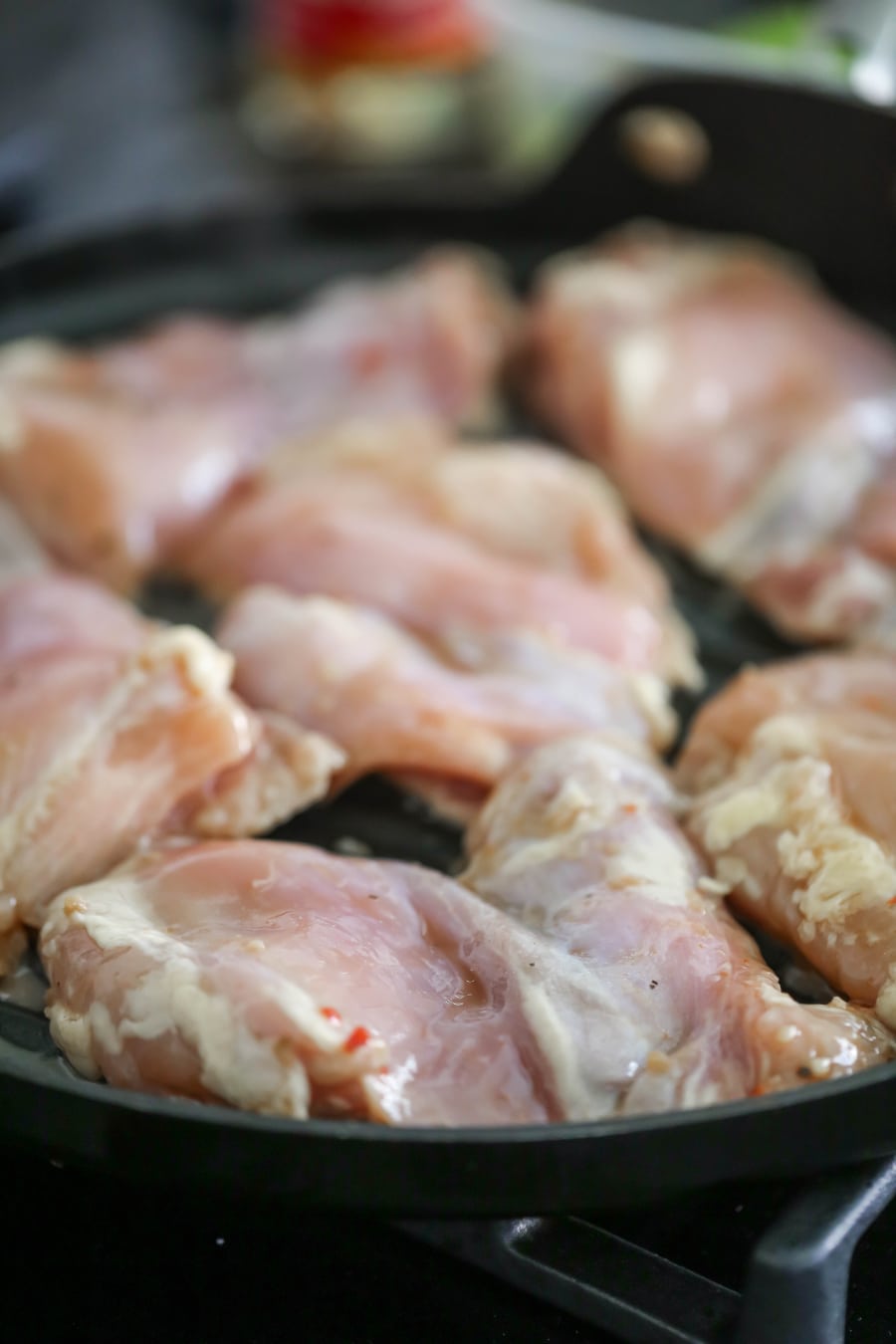 MY OTHER RECIPES
Can be cooked up on the skillet or the grill outside!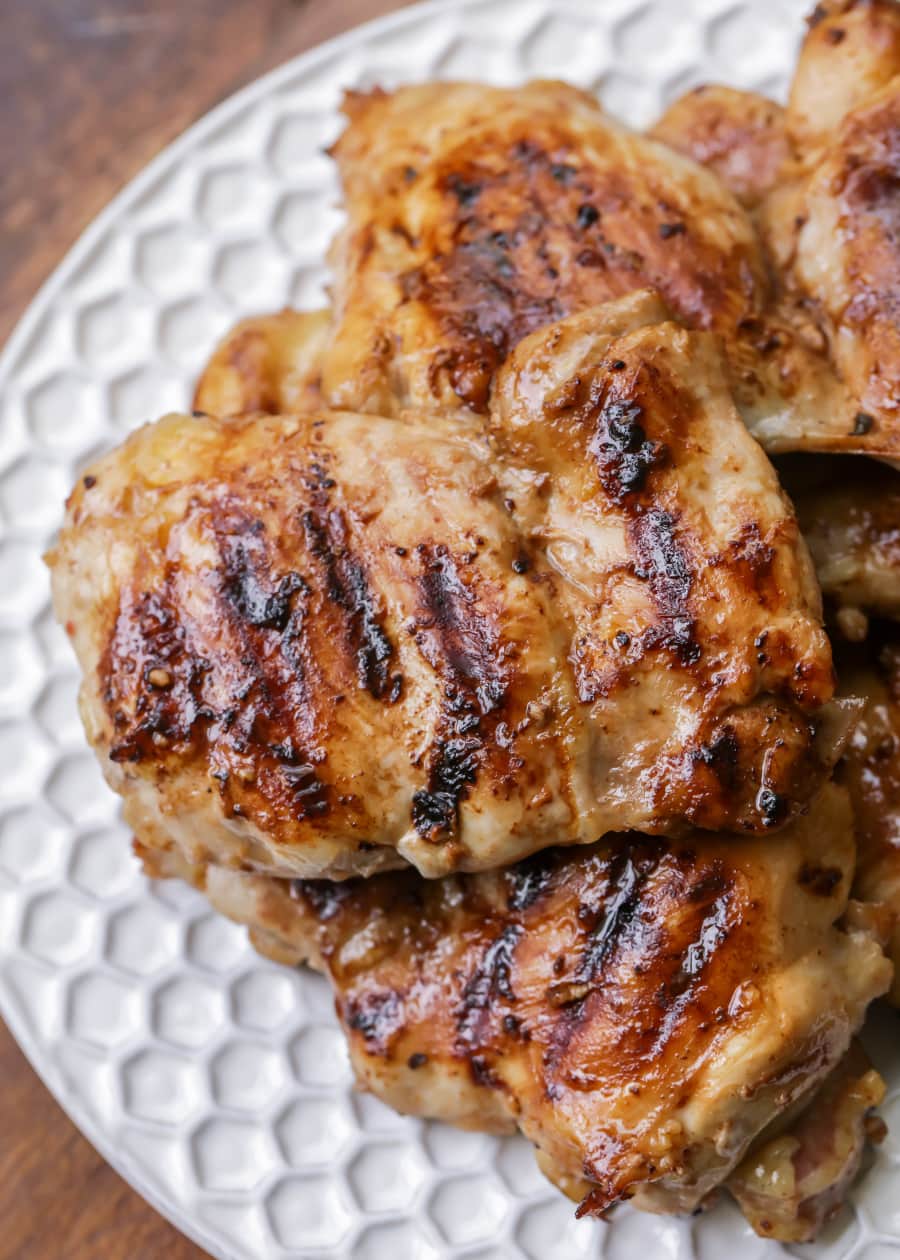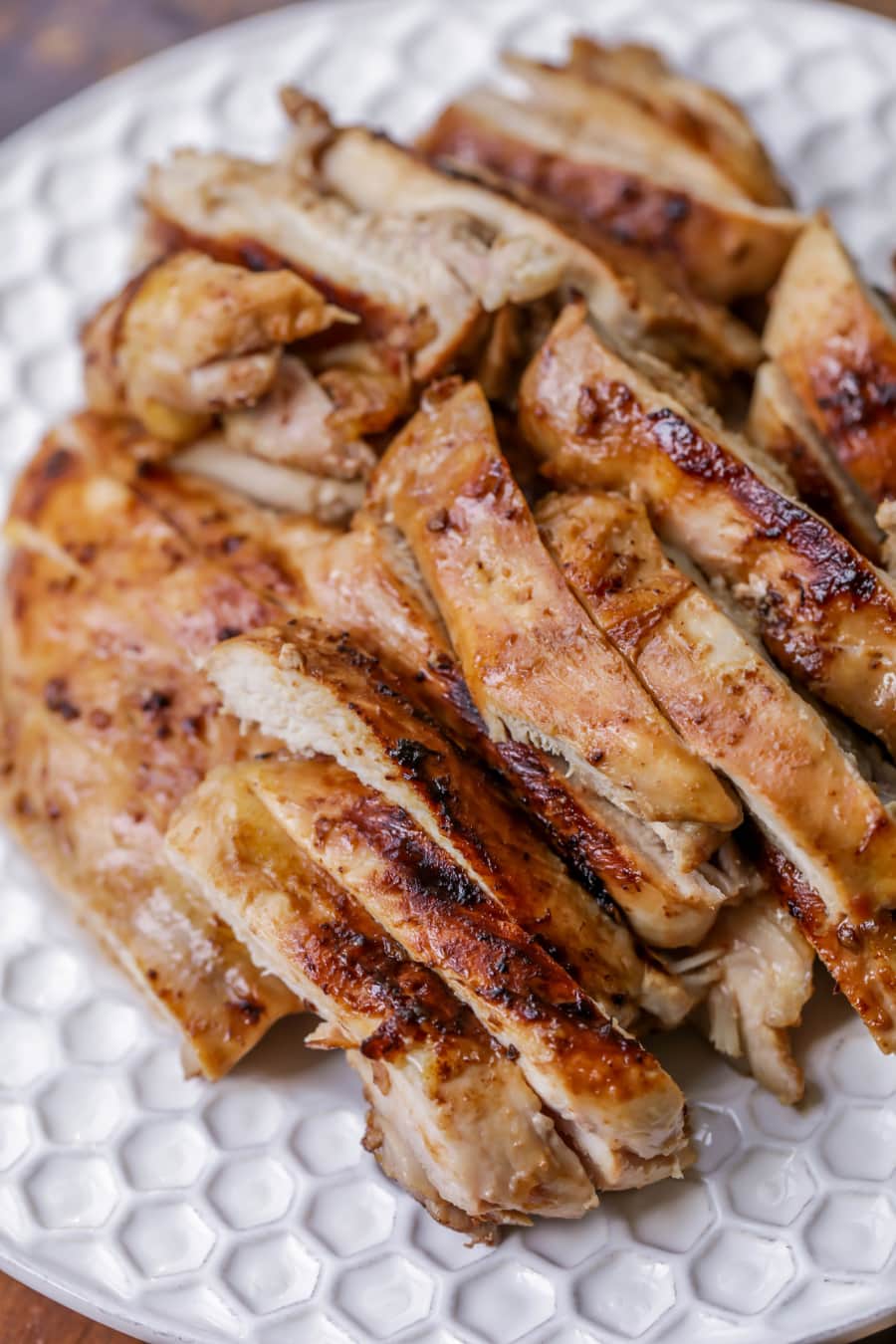 I'm seriously addicted to this chicken recipe. It's so good!! Be sure you have plenty of sauce reserved because it's even better when it's still juicy. Don't say I didn't warn you though, this chicken is addicting!!
How to make Huli Huli Chicken:
Grilled Huli Huli Chicken
This Grilled Huli Huli Chicken is the juiciest and most delicious Hawaiian chicken you'll ever try! Great alone or served on rice or noodles!!
Ingredients
1 cup brown sugar (packed)
¾ cup ketchup
¾ cup reduced-sodium soy sauce
⅓ cup chicken broth
2 teaspoons ginger
2 teaspoons minced garlic
12 boneless skinless chicken thighs
Instructions
Mix brown sugar, ketchup, soy sauce, broth, ginger and garlic in a small bowl. Take out 1 cup and reserve for basting (and refrigerate).
Place the rest of the marinade into a large Ziploc bag with the thighs. Refrigerate overnight.
Discard marinade from chicken and grill thighs until no longer pink (about 8 minutes per side), basting with the extra marinade as you grill. Serve warm. ENJOY!
Recipe adapted from Taste of Home.
Another favorite chicken recipe of ours is: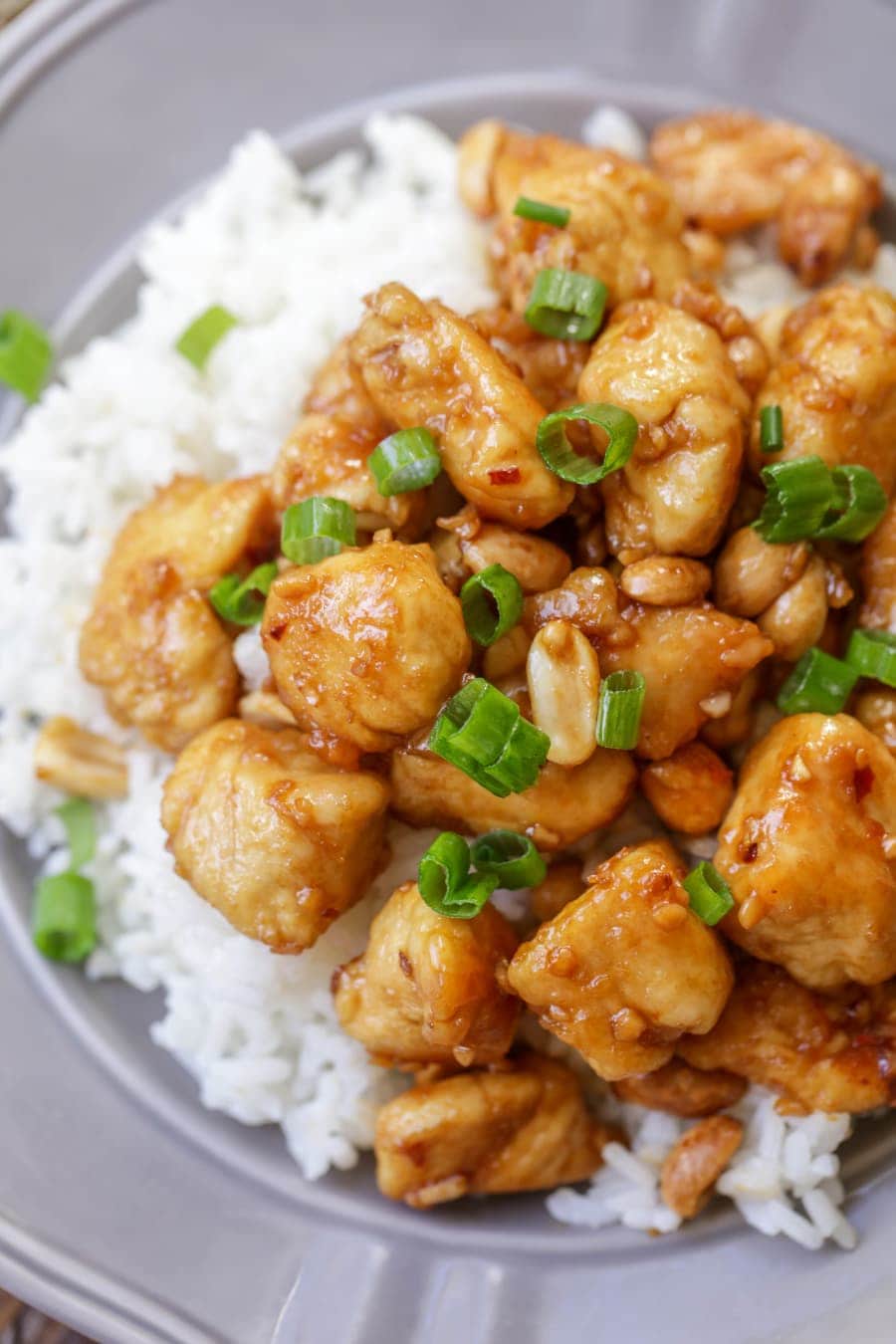 For more favorite chicken recipes, check out:
ENJOY!