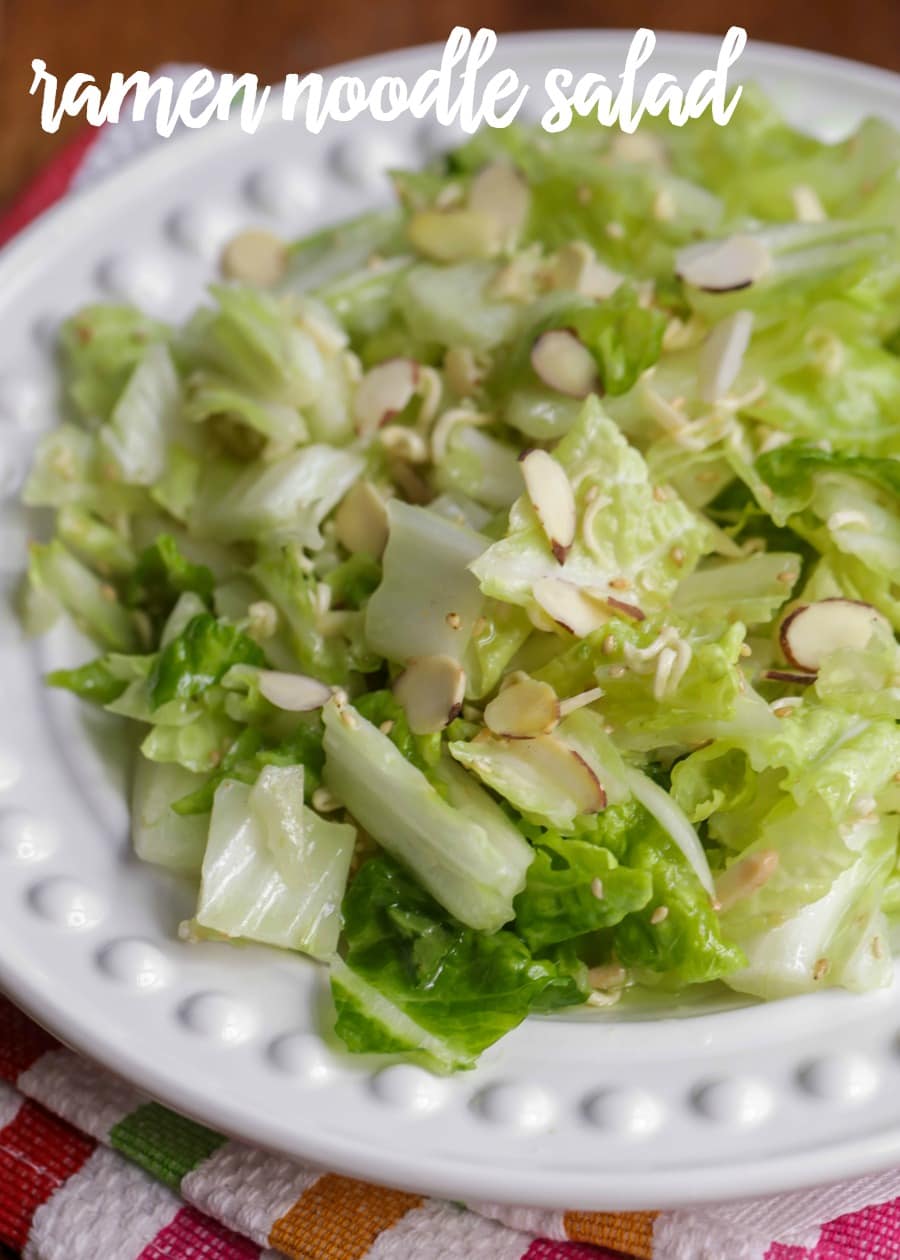 Don't know how it happened, but all of us kids on the Luna side end up with the same assignments. I'm always desserts. My little sister always brings cookies. My oldest sister always does a side… Does your family do this? Well, my sister who always brings a side often gets asked to bring today's recipe for Ramen Noodle Salad.
This salad is a family favorite and is one we've making for years. I would have never guessed that Ramen in a salad would be so amazing, but it really is and is very easy to make. We tried to track down where we got the recipe, but we've been making it for so long, it was hard to remember. All I know is that it's delicious, the family loves it, and it's always gone in no time!!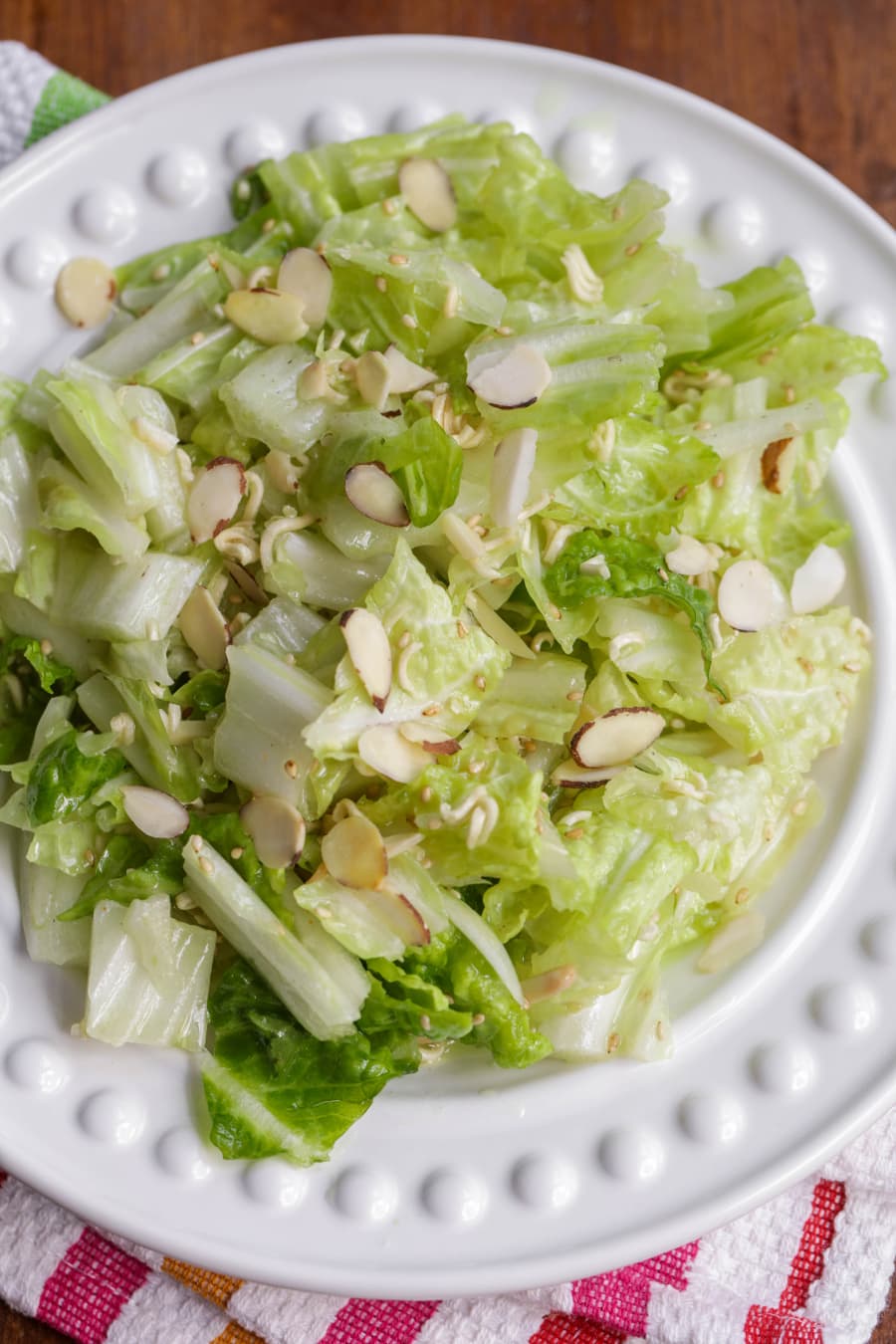 I honestly think I could eat this salad all day long! My only suggestion is that it gets eaten quick. After it's been sitting out for a few hours the noodles get soft and it's not as good as when the noodles have a little crunch to them. 🙂
Ramen Noodle Salad: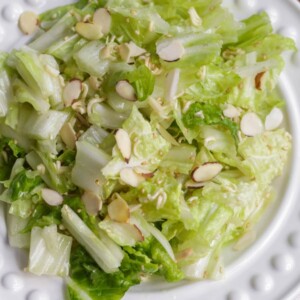 Ramen Noodle Salad
Ramen Noodle Salad - one of our favorites! The perfect side dish! Napa cabbage, slivered almonds, ramen, & sesame seeds in a delicious dressing!

Ingredients
2

bags

ramen noodles

(broken up)

1/4

cup

slivered almonds

1/2

cup

sesame seeds

1

head

napa cabbage

2

packs

ramen noodle seasoning

chicken flavored

1

cup

vegetable oil

1/4

cup

sugar

6

tsp

vinegar
Instructions
Lay almonds, noodles and sesame seeds onto a flat cookie sheet. Cook for 8-10 minutes on 375.

Cut up napa cabbage and mix with noodle mixture.

Mix two packs of ramen noodle seasoning, vegetable oil, sugar and vinegar to make dressing. Mix well.

Add dressing to cabbage just before serving.
Here is another favorite salad recipe we love:
For even more salad recipes, check out:
ENJOY!