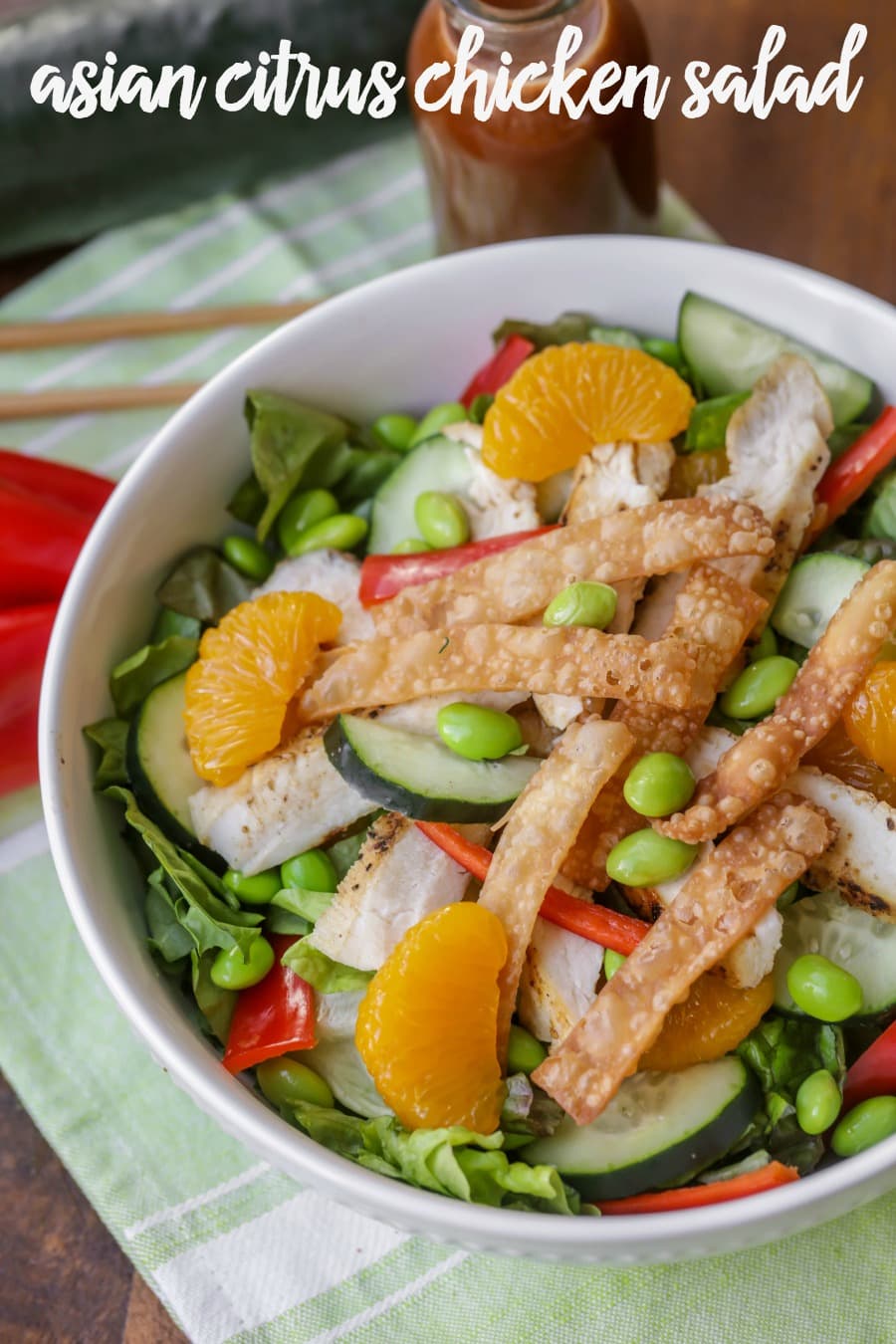 Have you ever been to Zupa's? It's one of our favorite restaurants here in the Phoenix area. They are known for their delicious sandwiches, soups and salads. I typically get a salad and panini when I'm there, and one of my favorite salads is their Asian Citrus Chicken Salad. The last time I was there, I was sure to make notes of all the ingredients so I could try and make it at home. Although it isn't exact, I though the salad tasted pretty similar and was delicious. This salad is filled with so many of my favorite ingredients, including chicken, cucumbers, peppers, wontons, edamame and a delicious Asian citrus vinaigrette dressing. The combination of flavors is amazing and makes it the perfect salad to serve at any function.
If you love salads as much as we do, then this is another one you'll want to try. You can even add other favorite ingredients like almonds or peanuts. We love it just how we made it and are excited to make it more often.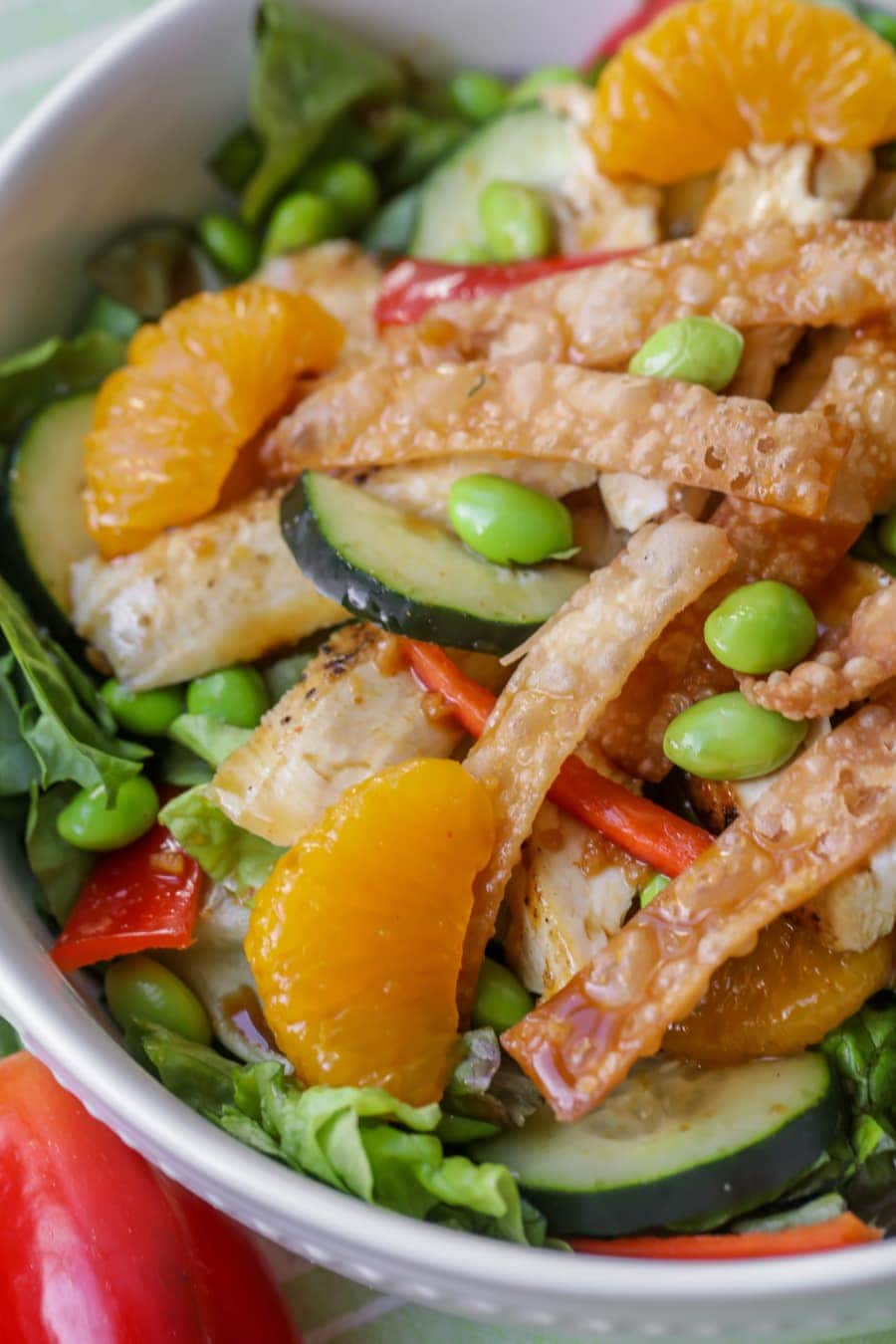 MY OTHER RECIPES
Asian Citrus Chicken Salad:
Asian Citrus Chicken Salad
Ingredients
For the salad:
3 - 4 cups Mixed greens
2 chicken breast, grilled and cut
¾ cup Edamame, cooked and shelled
½ Peppers (red)
1 cup Baby cucumbers
1 cup Mandarin oranges
Wonton strips
For Asian citrus vinaigrette dressing:
¼ cup orange juice
1 teaspoon lime juice
2 tablespoons soy sauce
2 tablespoons agave nectar or honey
¼ teaspoon chili paste or Sriracha (add more or less depending on how spicy you like it)
1 teaspoon minced garlic
1 tablespoon grated fresh ginger - 1 teaspoon ground ginger
¼ cup mixed sesame oil and grapeseed oil or canola oil
Instructions
Add all salad ingredients to a large bowl.
In a blender or small food processor, puree all ingredients for the dressing (except oils) until combined. Slowly add oils with blender running until all of the oil has been added.
Pour dressing over salad right before serving. ENJOY!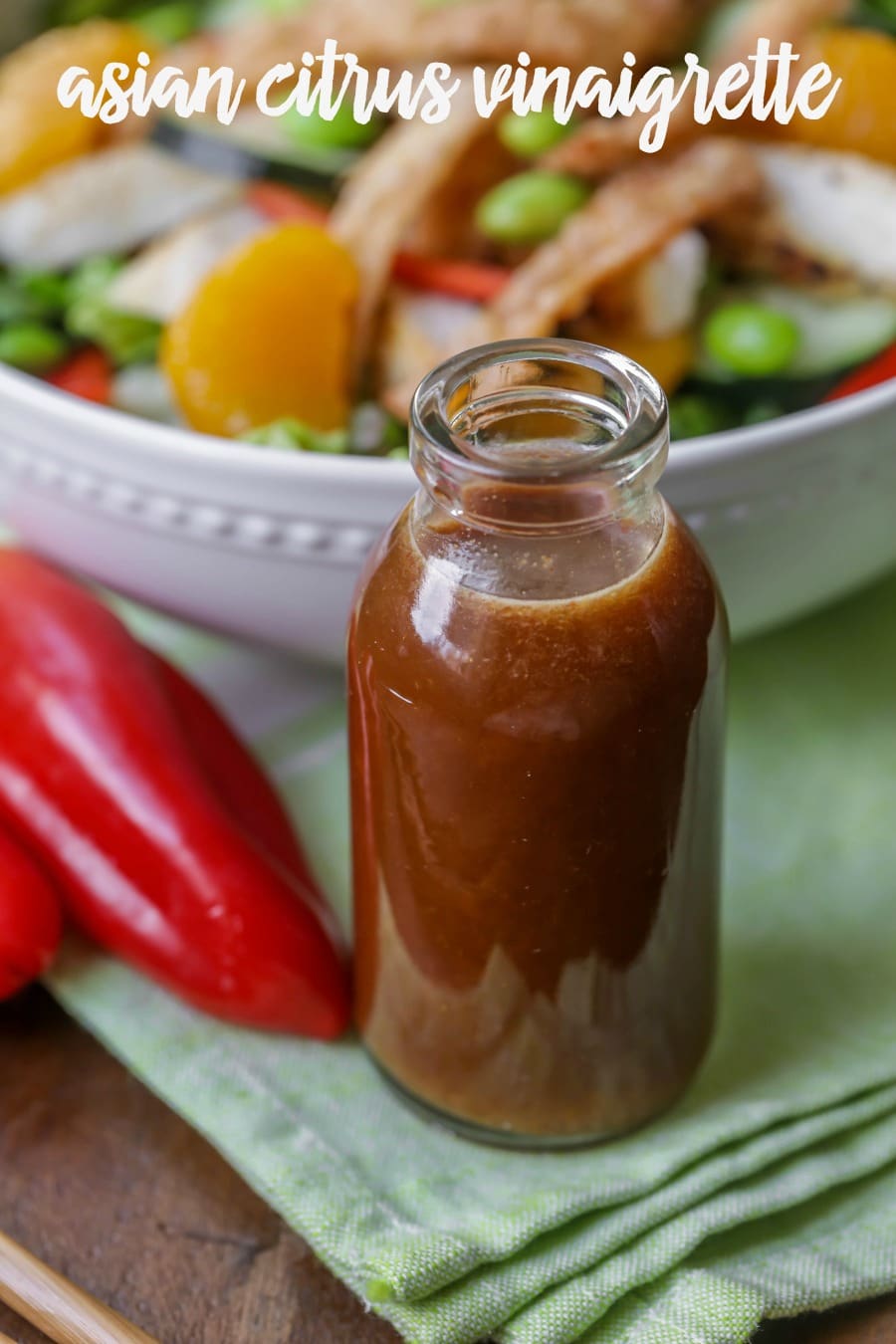 This vinaigrette is amazing!!
You better believe I'll still go to Zupa's and get this salad, but I'm glad now that we can make a very similar version at home that tastes just as good!!
Here is another favorite salad recipe: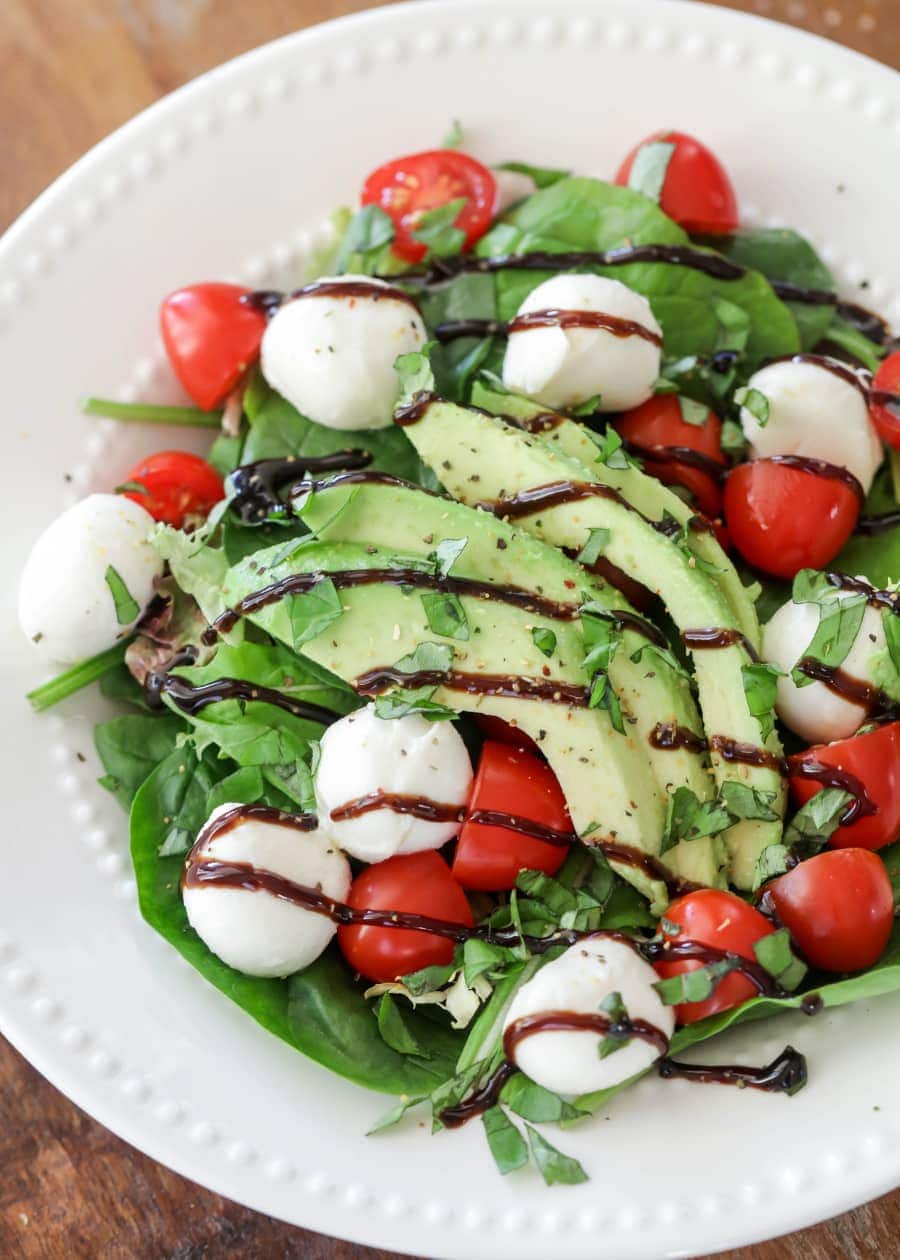 And for even more salad recipes, here are more favorites:
ENJOY!