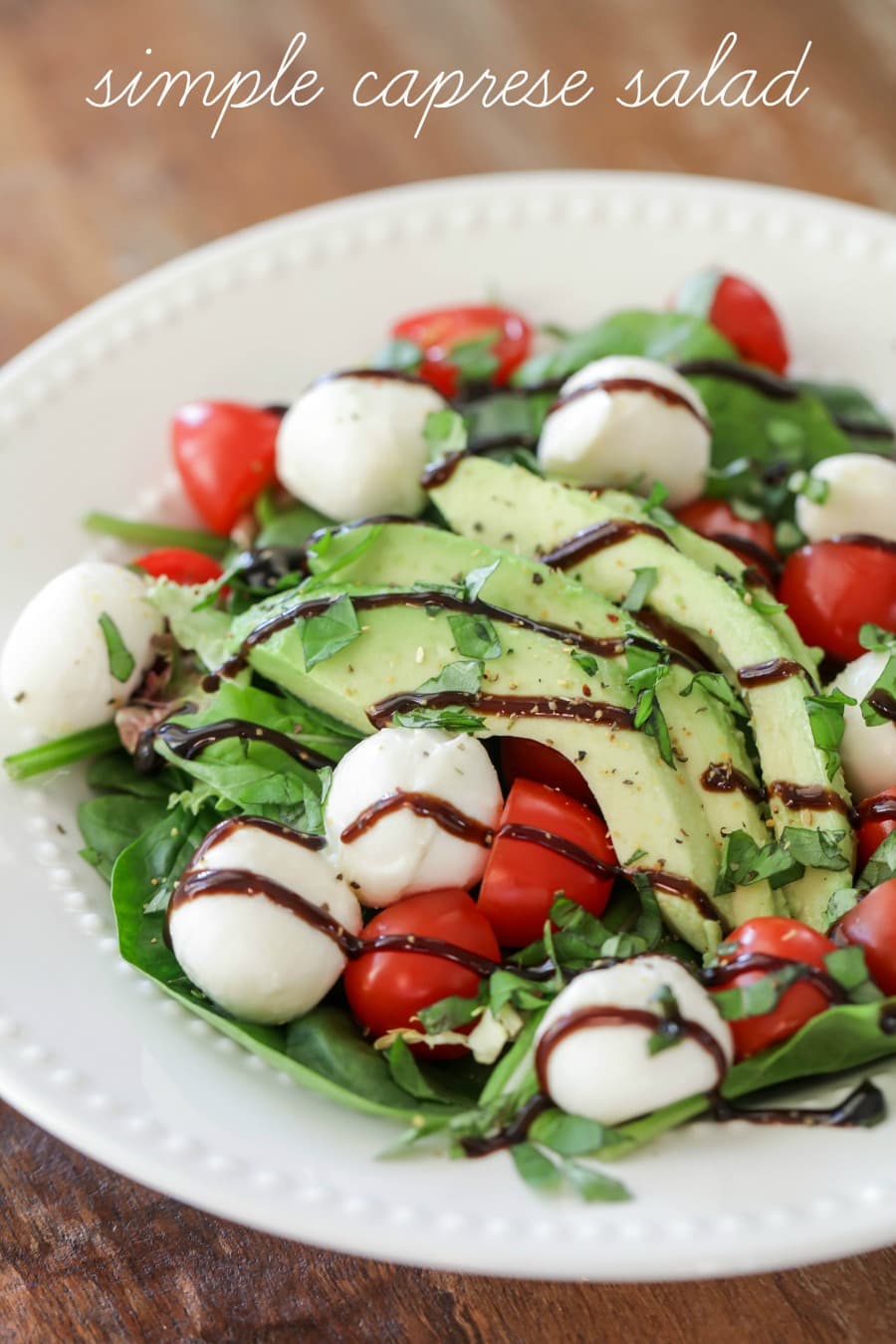 It's January – a month where many commit to eating better. I'm one of those people and every new year I try to eat less junk food and exercise more. As I've been trying to come up with "healthier" meals and lunch ideas, I remembered my love for Caprese recipes. The mozzarella, basil and tomato combo is one of my favorites and I knew I'd love a salad version which is what I am sharing with you today. This Quick Caprese Salad takes minutes to make, is delicious, and it's filling!! I didn't have chicken in mine, but that would also make a great addition. Instead, I decided to add some avocado because it's my favorite and it's a "good fat". Right?! 😉
Like I mentioned, this recipe is very simple and is a great lunch or even dinner idea. It's filled with your favorite salad, mozzarella balls, cherry tomatoes, avocado and balsamic glaze. In past Caprese recipes, readers have had a hard time finding the glaze, but I've been able to find it at most grocery stores near the vinegar or salad dressings. I'll include a pic below of the glaze I typically use for all Caprese recipes. Here is what you'll need to make the recipe…

Quick Caprese Salad
Ingredients
Salad
mozzarella balls
cherry tomatoes (halved)
avocados (sliced)
balsamic glaze
salt
garlic pepper
Instructions
Begin by rinsing salad and adding it to a bowl.
Add mozzarella balls, halved cherry tomatoes, salt and garlic pepper and toss.
Add sliced avocados and drizzle on balsamic glaze right before serving. ENJOY!
I didn't add serving size since you can add as little or as many ingredients as you need to make this salad. For about 4-6 people I'd add about 5-6 cups salad, 1 cup mozzarella balls, 1 cup cherry tomatoes, and 2 avocados. 😉
MY OTHER RECIPES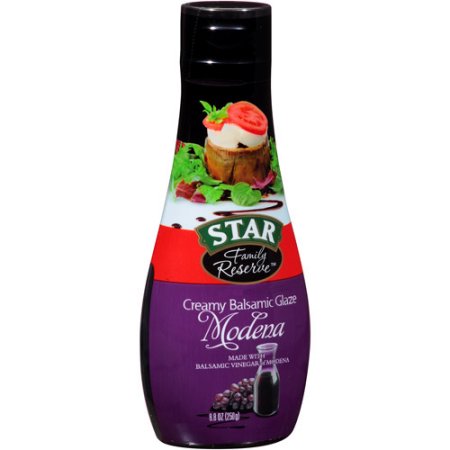 This is the balsamic glaze I like to use for Caprese recipes. It's delicious!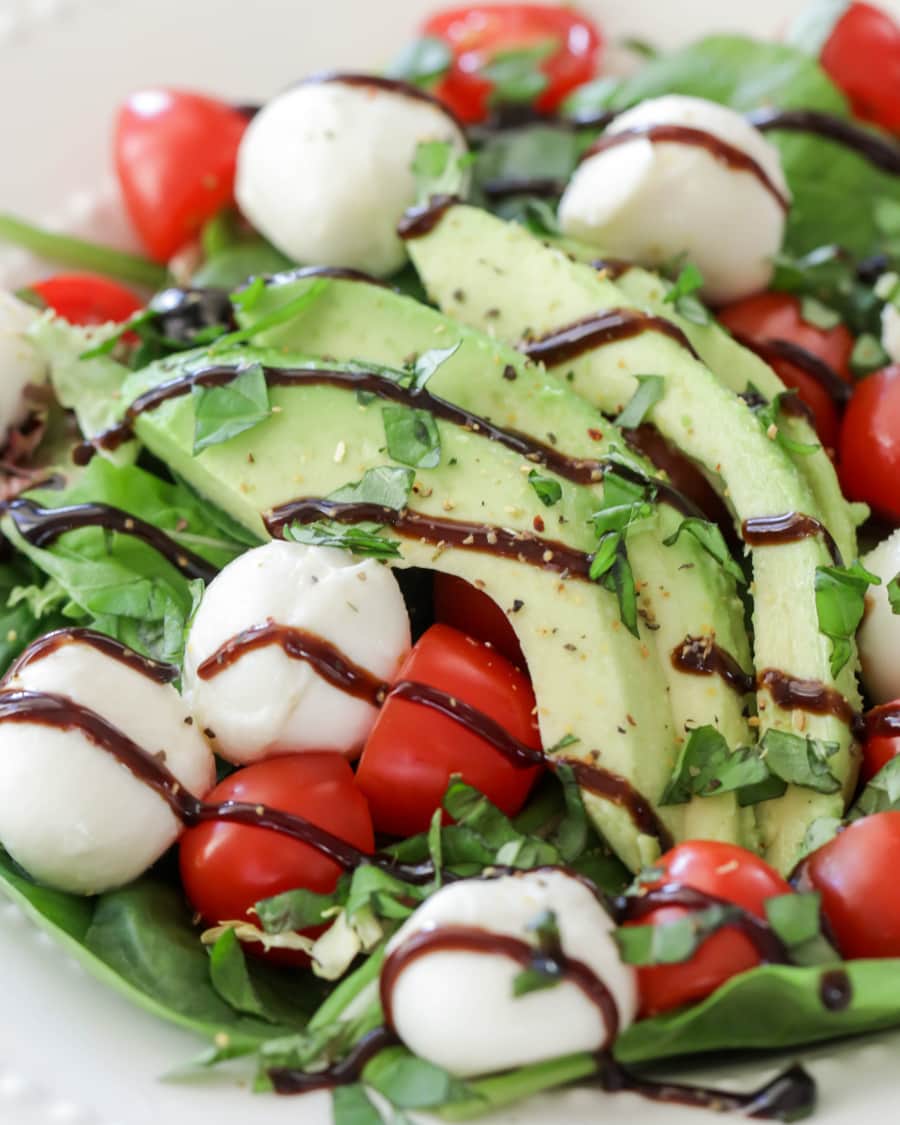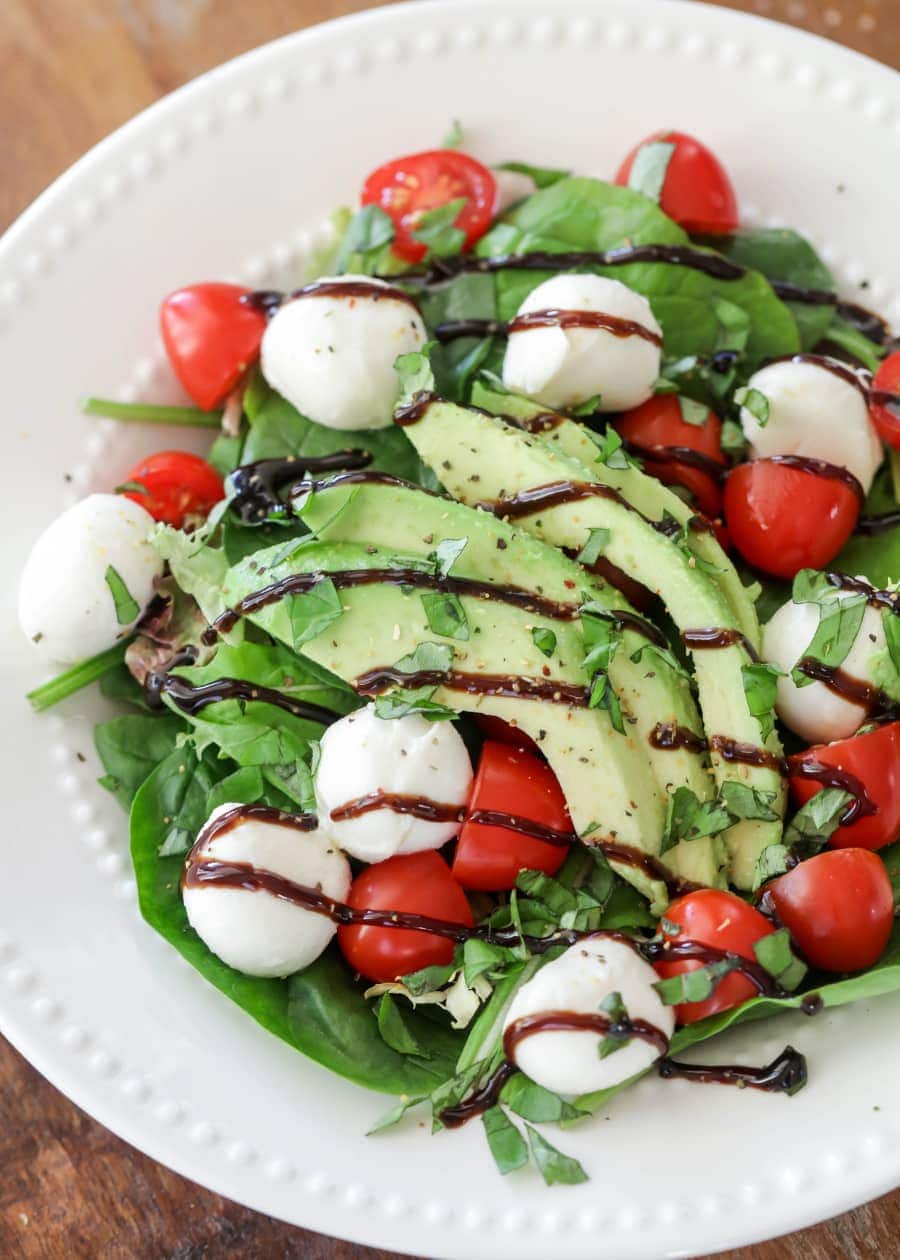 This salad is so good, and I love even more that it takes just 5 minutes to make!!!
For more great Caprese recipes and salads, check out: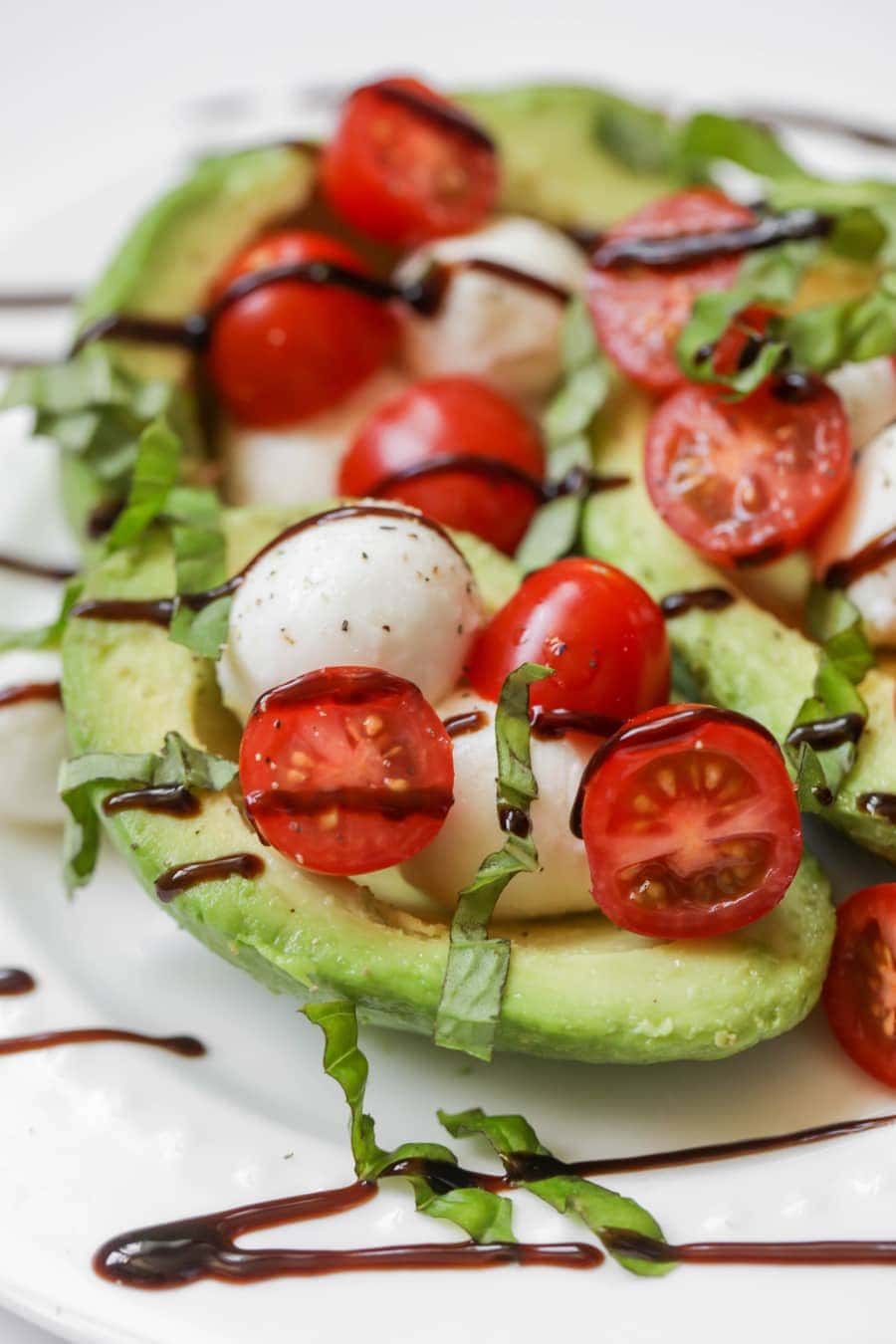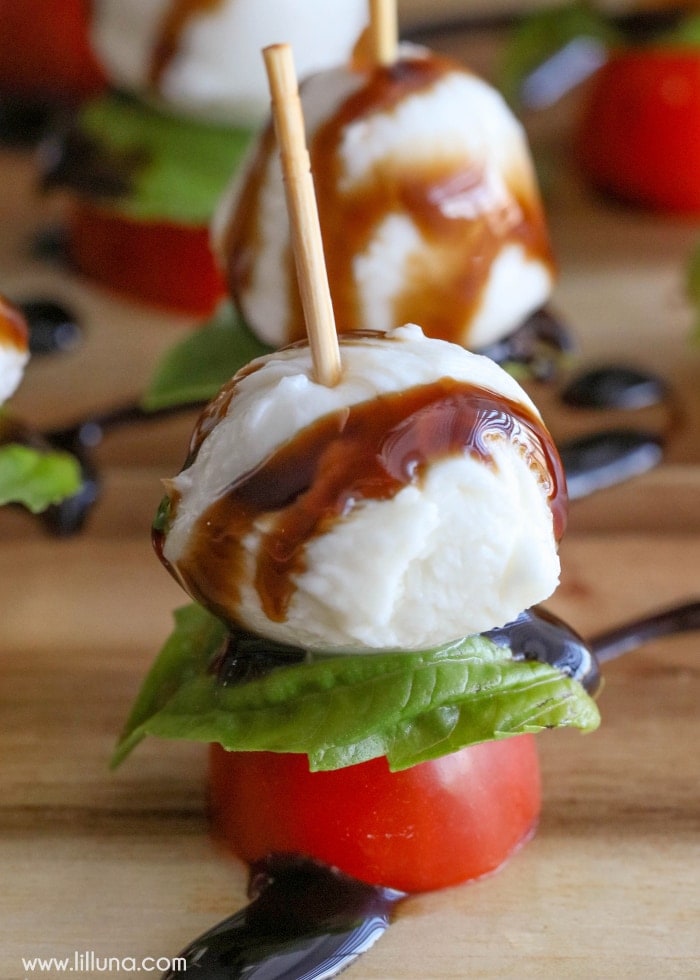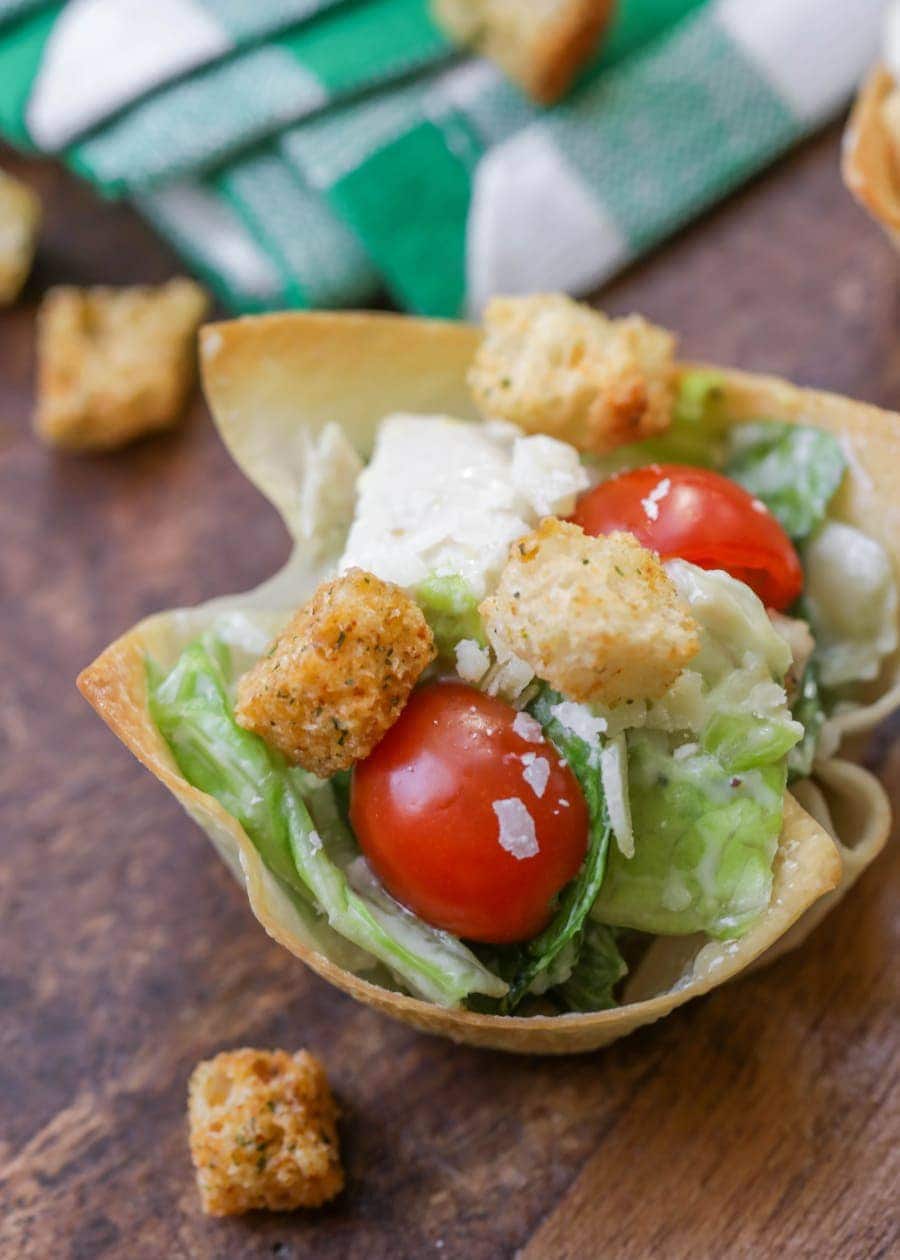 For all salads go HERE.
For all side dishes go HERE.
For even more great ideas follow me on Facebook – Pinterest – Instagram – Twitter – Periscope – Snapchat & YouTube.
ENJOY!