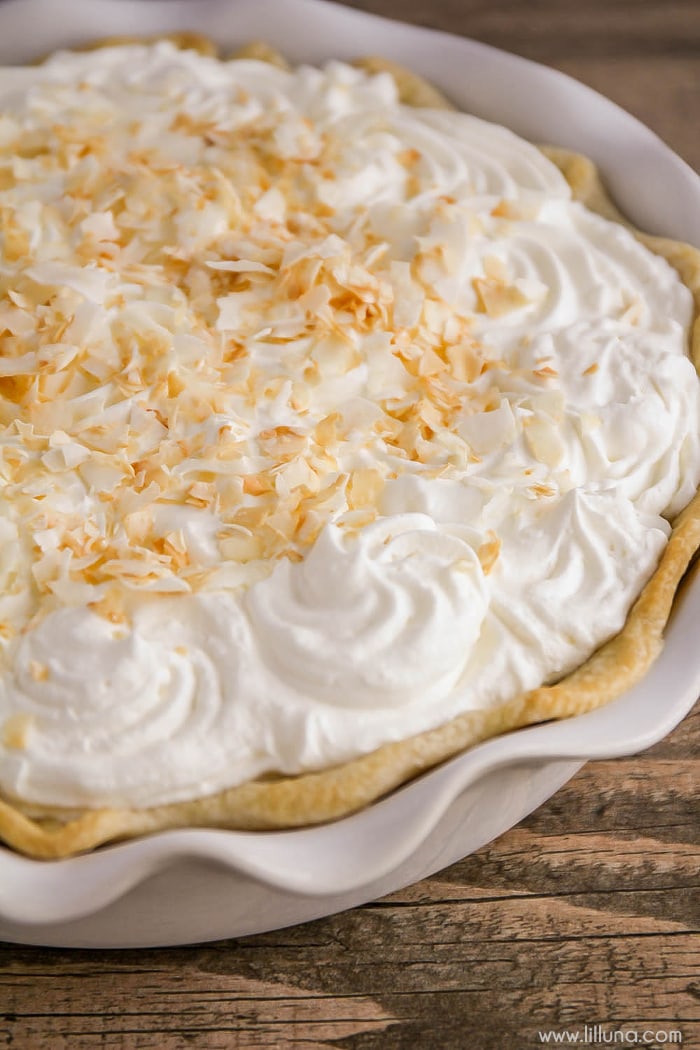 Coconut Pie
My husband LOVES Pie! And I mean LOVES! He craves it all the time and secretly hopes I make it for every special occasion and party. And I like pie, but I'm more of a cake and bars girl, so my first thought is never to make pie. You see, this makes my husband pretty sad. He likes the other stuff I make, but if he ever gets to pick dessert, it's always pie. I try to be nice and make it for his birthday, but fortunately my mom and his mom are nicer and make it on a more regular basis.
My mom, in fact, has been making pies for as long as I can remember because my dad loves them too. You can imagine how happy the hubby he was when he came into the family knowing my mom loved to make them too, especially one of his favs – Coconut Cream Pie!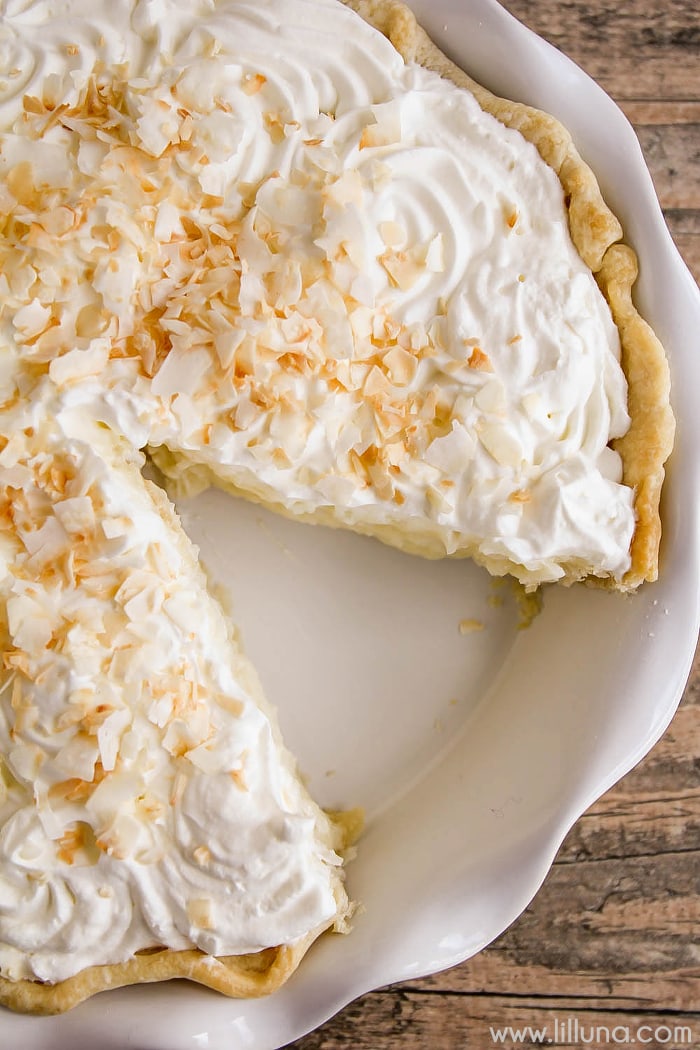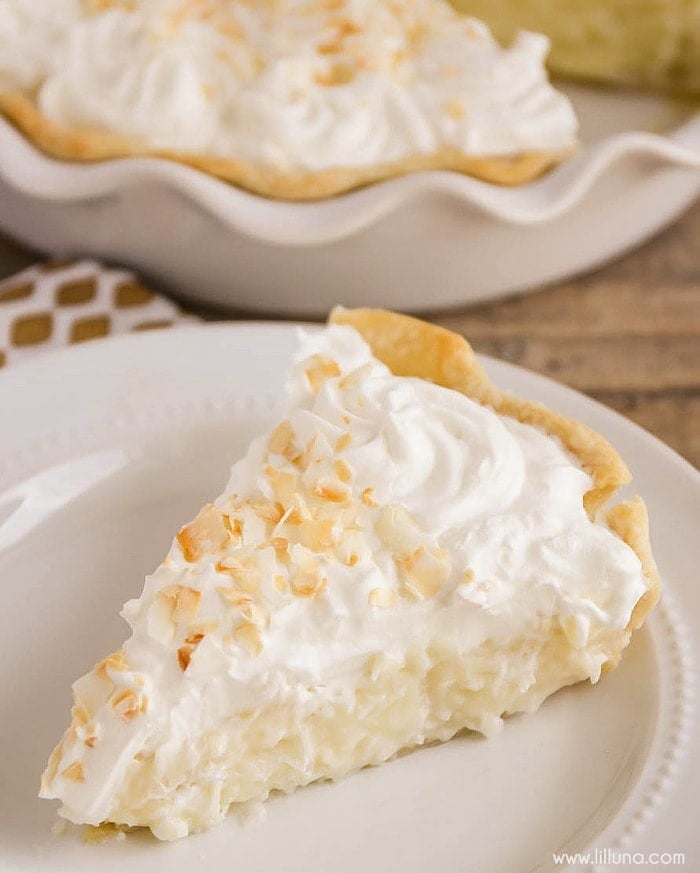 She recently made a new version of Coconut Cream Pie, and it was a hit with all the men in the family.  We wanted to make sure we shared it with all of you in case you loved this pie as well. It's great any time of year, but my family loves to make it for Thanksgiving (along with all the other classic pie recipes).
For more classic pie recipes, check out: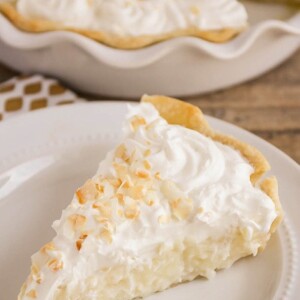 Coconut Cream Pie Recipe
A delicious recipe for Coconut Cream Pie that has an amazing coconut pudding layer, cool whip layer and topped with toasted coconut shreds.
Ingredients
Prepared pie crust of your choice
Coconut Pudding
2 2/3

cups

whole milk

1

egg

2/3

cup

sugar

1/4

cup

cornstarch

1/4

tsp

salt

1

tsp

vanilla

1 1/3

cup

sweetened flake coconut
Whipped Topping
1

cup

heavy whipping cream

2

tbsp

granulated sugar

1/2

tsp

vanilla

1

cup

coconut
Instructions
Pudding
In a medium saucepan, whisk milk and egg until completely incorporated. Add your sugar, cornstarch, and salt. Cooking over medium heat, whisk frequently until thickened. Remove saucepan from heat and stir in vanilla then coconut. Pour into your cooled crust (we used Marie Calendar's store bought crust that you bake). Place in refrigerator until chilled, a few hours.
Whipped Topping
Spread your coconut on a cookie sheet or pan. Toast at 350 for about 2-4 minutes, until lightly golden. Sprinkle on top of your pie and eat up!

Whip together your cream, sugar, and vanilla until light and fluffy. Spread on top of chilled pie.
Recipe adapted from HERE.