A Thanksgiving meal isn't complete without dessert! Pie is always the popular option, but this collection contains an entire assortment of pies, cakes, bars, and other Thanksgiving Desserts.
MORE COLLECTIONS: Thanksgiving Dinner Ideas, Thanksgiving Appetizers, Thanksgiving Side Dishes, Pumpkin Recipes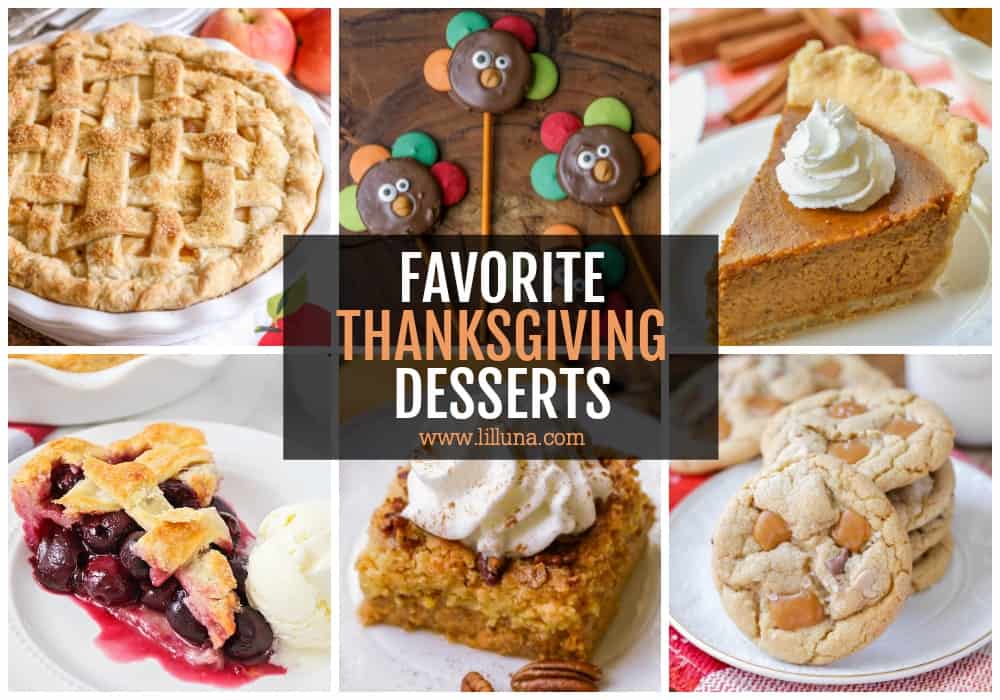 Pie isn't the only option!
Besides Turkey, Thanksgiving is synonymous with Pie. From Pumpkin to Coconut Cream, pie is definitely a perfect desert for this holiday, but it is not the only dessert worthy to finish off a Thanksgiving feast.
I've collected a few of our favorite Thanksgiving dessert recipes that I know your family and friends will love.
From pies to cheesecakes, we are sharing all of the best Thanksgiving desserts with you! We have so many favorites, but Pumpkin Pie and Pumpkin Delight top the list!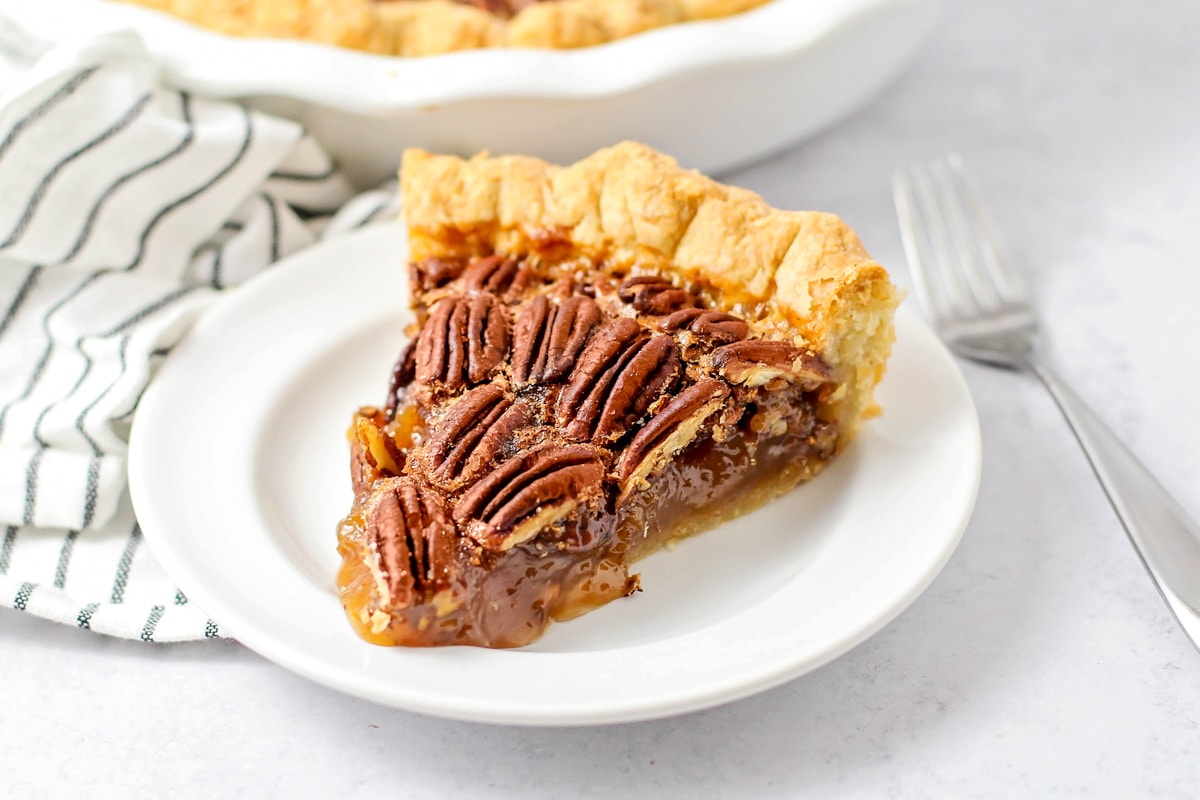 Tips for easy Thanksgiving desserts
Before I share recipes, here are a handful of TIPS that come in handy with Thanksgiving Desserts:
Plan ahead. Make as many desserts ahead of time as possible. Most desserts store well, and still taste delicious the next day.
Serving suggestions. Plan for people to have 2 servings of dessert. A few guests won't want to have dessert, while others will only want 1 or 2 servings. Some, with a sweet tooth, will desire more. Planning 2 total servings of dessert per person will ensure everyone gets their fill.
Dessert table. Have a separate Thanksgiving dessert table. Place small saucers, utensils and napkins next to the dessert display.
Display. Using tiered trays is a beautiful way to present desserts, as well as save space.
Adding a label to each dessert gives a nice finish to the display. You can even include important allergy information on the labels like dairy-free, nut-free or gluten-free.
Leftover desserts can be boxed up and sent home with guests. Many desserts can also be stored on the counter or freezer to be enjoyed at a later date. See the individual recipes for storage information.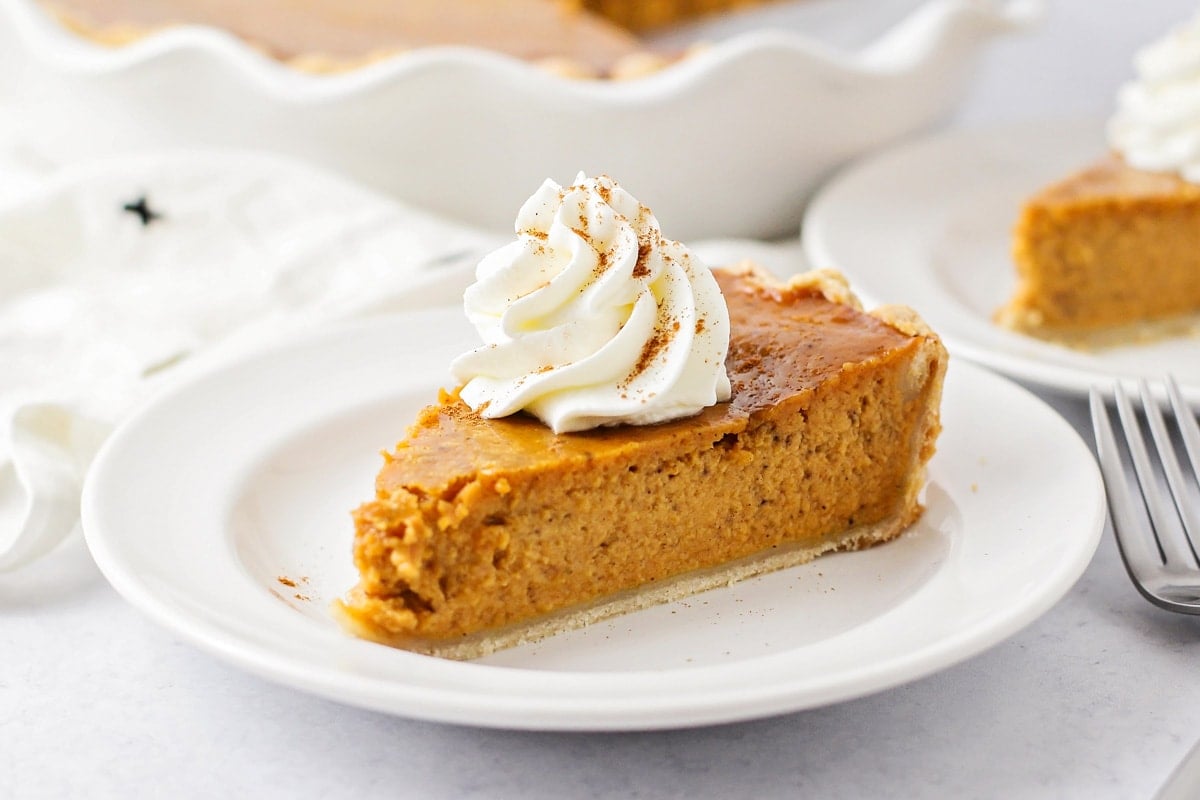 The famous Thanksgiving pie
If Pumpkin Pie wasn't served at the first pilgrim Thanksgiving, I'll tell you how it become the holiday's most famous dessert:
In October 1621, the "First Thanksgiving" was celebrated by the Pilgrims after their first harvest in the New World. A Thanksgiving Celebration was celebrated on and off, usually being led by religious groups in different areas, other times nationally.
In the early 1800's, Sarah Josepha Hale, a widow with five children, went to work as a writer and magazine editor to support her family. She was quite a fan of Thanksgiving celebrations. Hale wrote every year, for 17 years, to presidents, members of Congress, and the governor of every state and territory, asking them to proclaim Thanksgiving an official national holiday.
Finally, in 1863 Abraham Lincoln declared the last Thursday in November a national day of Thanksgiving. Hale excitedly promoted the idea by publishing recipes for turkey, stuffing — and pumpkin pie.
---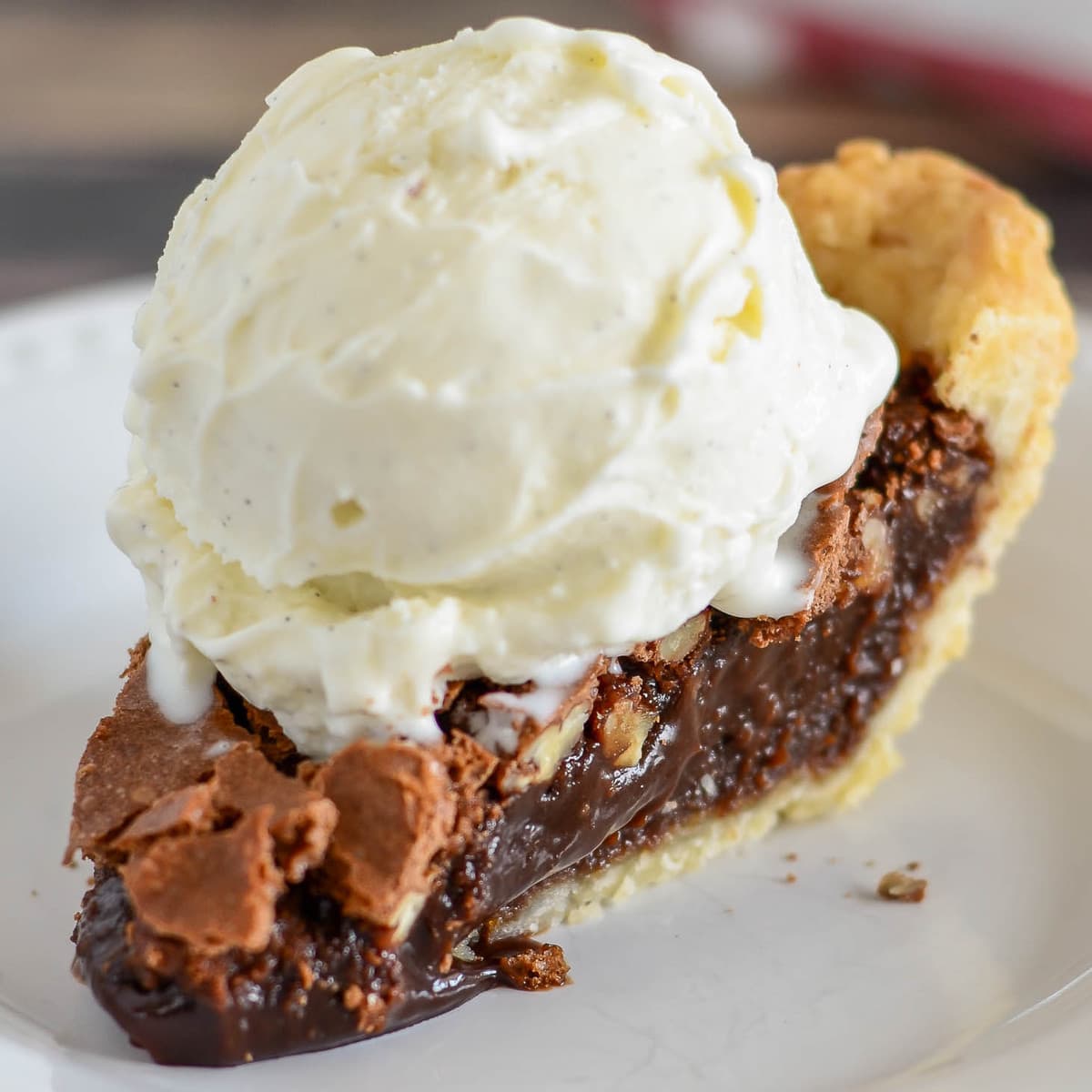 thanksgiving Pies
Pumpkin Pie may be the favorite, but there are so many other great pies that can be made. Here are some of the most popular pies on the site, perfect for you upcoming Turkey day celebrations.
And don't forget to use our Homemade Pie Crust Recipe for these!
Chocolate Pecan Pie – Decadent chocolate Pecan pie is made with a homemade pie crust and is filled with chocolate-y goodness and crunchy pecans.
Buttermilk Pie – Scrumptious buttermilk pie has a flaky pastry crust and creamy, custard like filling that comes together in 5 minutes!
Pumpkin Pie – Not only is this pumpkin pie incredibly easy – it's the most moist, flavorful, all around perfect pumpkin pie! Made from canned pumpkin, seasonal spices, and evaporated milk, this pie is a must have dessert during the holidays.
Pecan Pie – Buttery, nutty, ooey gooey pecan pie is SO easy to make and only requires a handful of ingredients. It's a classic that is perfect all year!!
Apple Pie – There's nothing like a slice of warm apple pie served with vanilla ice cream! This recipe for Homemade Apple Pie has proven to be the BEST apple pie recipe around. With a flaky, buttery crust made from scratch, and a gooey, sweet apple filling, this pie will not disappoint!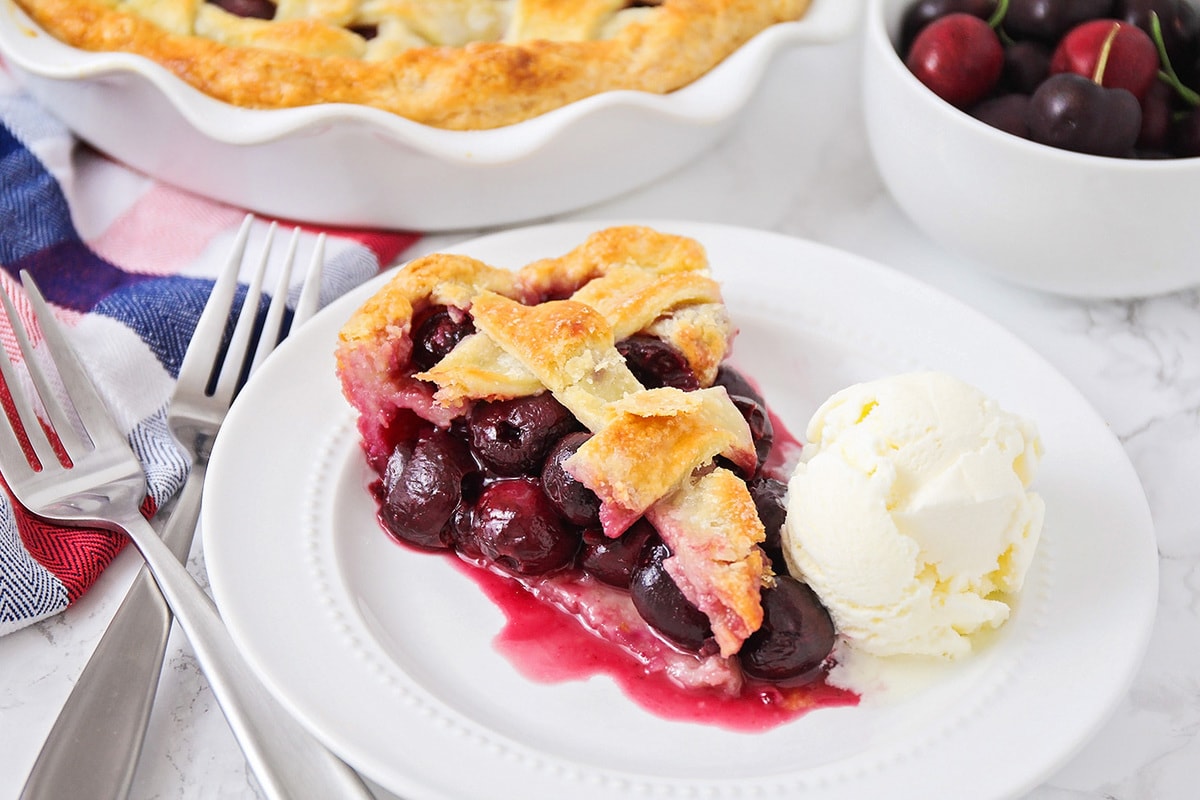 Cherry Pie – This recipe for cherry pie is simple and elegant, but it tastes amazing. It's perfect for any special occasion or holiday!
Banana Cream Pie – Banana Cream Pie is filled with layers of banana encased in a rich, creamy, vanilla custard atop a flaky pie crust. It is an old-fashioned style pie that has pleased for generations!
Chocolate Cream Pie – This Chocolate Cream Pie has two types of chocolate in a creamy pudding, topped with whipped cream and chocolate curls!!
Coconut Cream Pie – A classic pie recipe, filled with coconut pudding and topped with whipped cream and toasted coconut shreds.
Sweet Potato Pie – This sweet potato pie has a silky smooth texture, the perfect hint of spice, and a crisp crust. Top it with a little whipped cream, and it's totally irresistible!
Triple Berry Pie – Fresh and fruity Triple Berry Pie is easy and delicious with only 30 minutes prep time. It's perfect all year long!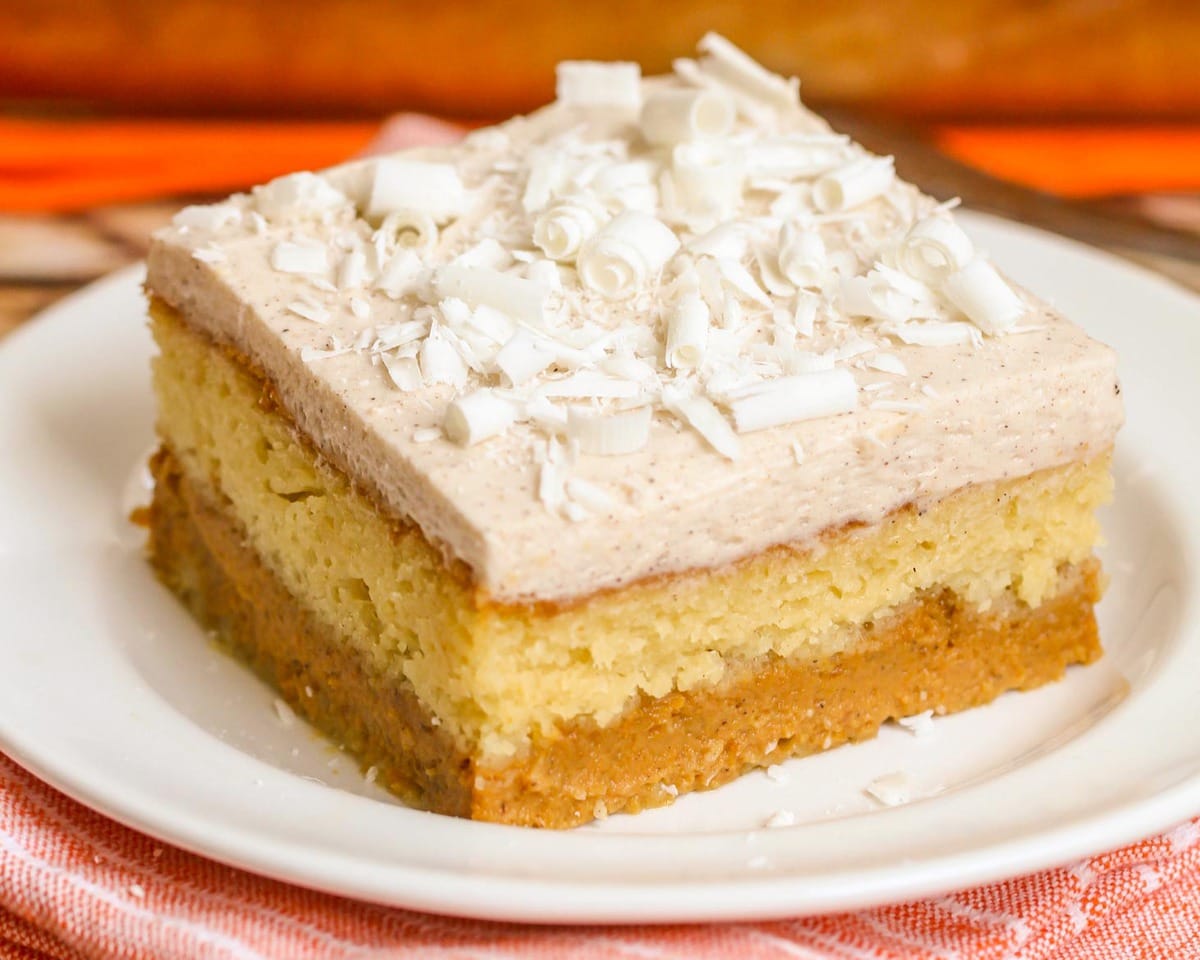 Thanksgiving Cakes + Cheesecakes
Believe it or not, our family probably has more pumpkin cakes than pies during the holidays. We just love how simple they are, and that they feed a lot. They are delicious, and can usually be served with Homemade Whipped Cream or ice cream.
Magic Pumpkin Cake – 3 layer cake made up of creamy pumpkin puree layer, a layer of yellow cake, and lastly a white chocolate pumpkin spice frosting topped with white chocolate shavings!!
No Bake Pumpkin Cheesecake – Individual No Bake Pumpkin Cheesecakes are easy and perfect for the holidays!! Crushed gingersnaps fill the bottom of each jar, layered with a mixed pumpkin puree, and topped with Whipped Cream and caramel!
Pumpkin Crunch Cake – Pumpkin crunch cake is a must-make during the fall season. It entails all of the smooth pumpkin flavors, topped with crunchy pecans and a dollop of whipped cream.
Pumpkin Cinnamon Roll Cake – A Buttery, Cinnamon Cake With Cinnamon, Brown Sugar And Pumpkin Puree Swirls, Topped With A Sweet Pumpkin Spice Glaze.
Pumpkin Roll – Libby's Pumpkin Roll Is A Classic Fall Favorite! Nothing Beats A Pumpkin Cake Full Of Cinnamon, Nutmeg, And Ginger All Rolled Up With A Delicious Cream Cheese Filling.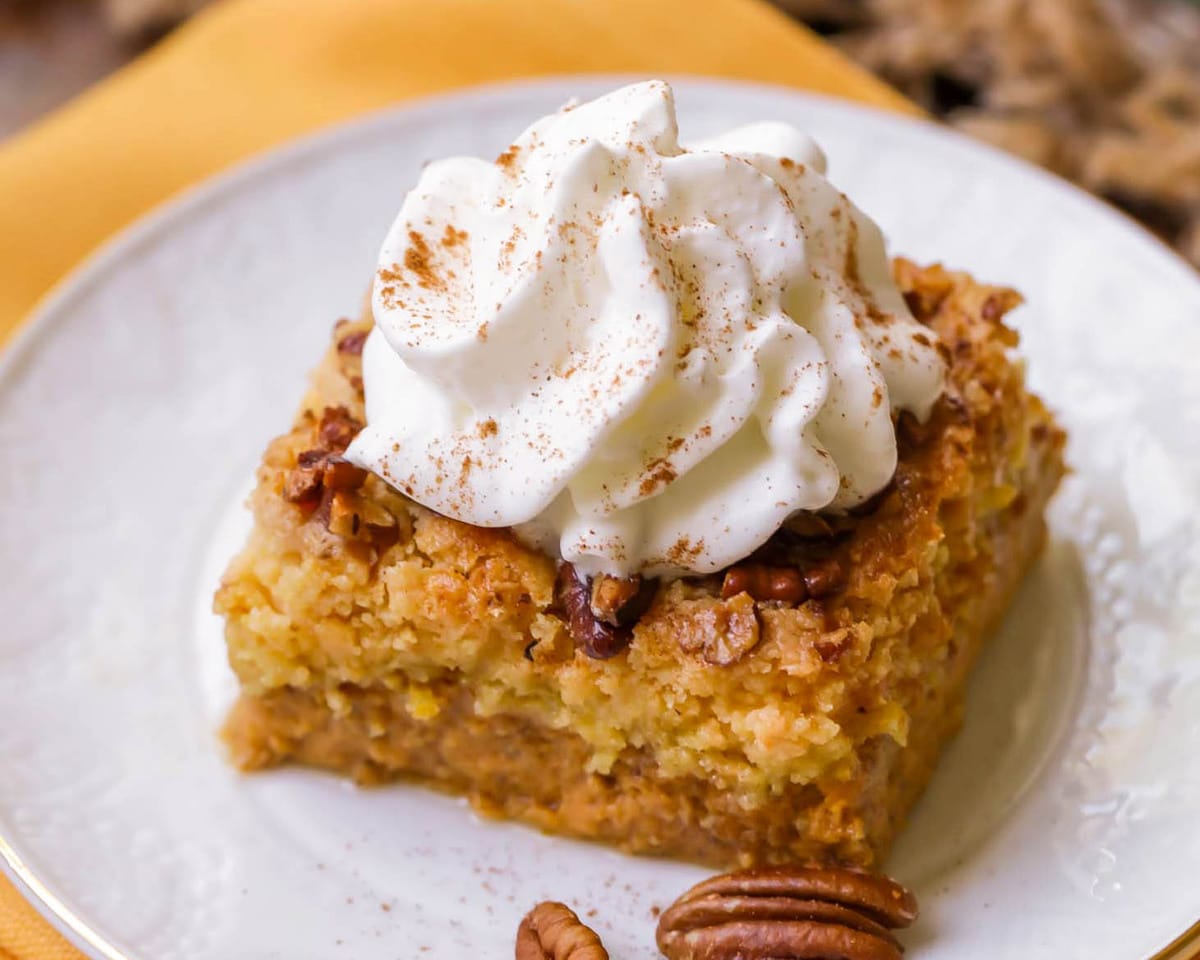 Pumpkin Dump Cake – Simple and delicious Pumpkin Dump Cake preps in minutes. With all of these earthy flavors, it's perfect all fall long!
Pecan Pie Cheesecake – Pecan Pie Cheesecake has a wafers crust, pecan pie filling, cheesecake layer and buttery, caramel-pecan topping. It is perfectly indulgent!!
Pumpkin Cheesecake Bars – These Pumpkin Cheesecake Bars have so many delicious layers, including a graham cracker crust, cheesecake layer and pumpkin layer. They're full of fall spices and are sure to impress at any holiday gathering.
Double Layer Pumpkin Cheesecake – Oreo crust, two layers of cheesecake (one plain and one with pumpkin puree), whipped cream, and chocolate ganache! Everything about this chocolate pumpkin cheesecake is heavenly.
Pumpkin Delight – Tasty 4 layer pumpkin delight dessert starts with a crunchy pecan crust topped with creamy pumpkin, cream cheese, and whipped cream layers!
Pumpkin Cobbler – Warm and comforting Pumpkin Cobbler has all of the flavors of pumpkin pie, but in an easy to make baked dessert!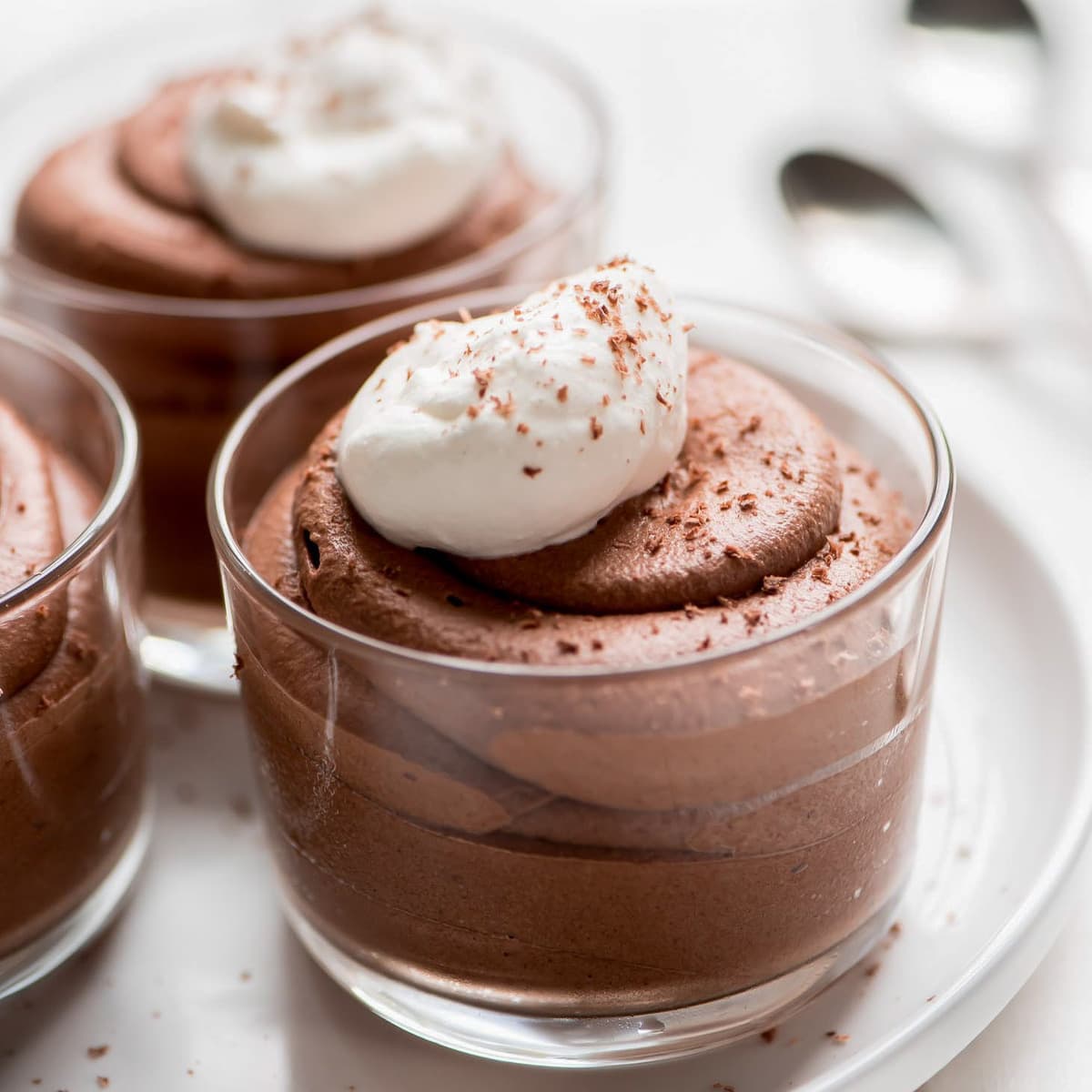 Chocolate Thanksgiving Desserts
Not a fan of pumpkin? No worries!! Most love chocolate, so we wanted to share some of our most popular chocolate Thanksgiving desserts.
Chocolate Mousse – Chocolate Mousse is a sophisticated, smooth and creamy dessert perfect for dinner parties or any time you are feeling fancy!!
Chocolate Sheet Cake – Our favorite chocolate sheet cake recipe. It's simple, moist, delicious and serves a lot making it our go-to party dessert – perfect with ice cream.
Flourless Chocolate Cake – The BEST Flourless Chocolate Cake recipe. This simple, smooth and fudgy cake is sure to get rave reviews and is a great cake to add to your favorite go-to desserts.
German Chocolate Cake – Homemade German Chocolate Cake is always a favorite. Two layers of tender chocolate cake topped with a decadent coconut pecan frosting. What's not to love?
Chocolate Cupcakes – Look no further—this is the best chocolate cupcake recipe you will ever make! Soft chocolate cake with creamy chocolate buttercream frosting on top!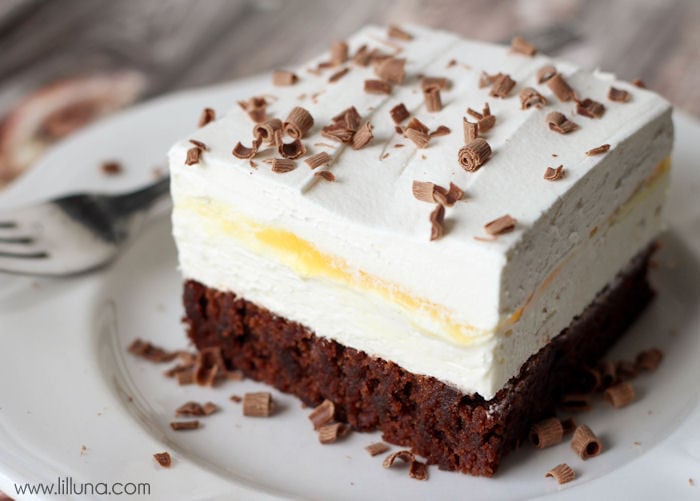 Brownie Delight – Brownie Delight is a delicious 4-layer dessert that is cool, creamy and chocolate-y.
Scotcheroos – Chewy, Peanut Butter Rice Krispie Bars Topped With A Rich, Chocolate And Butterscotch Frosting.
Easy Chocolate Cake – Delicious Two Layer Chocolate Cake With Homemade Chocolate Frosting. This Cake Is Simple, Perfectly Moist And The Homemade Chocolate Frosting Is Simply Divine!
Homemade Brownies – Is There Anything Better Than Chocolate Fudgy Brownies Fresh Out Of The Oven?
Chocolate Chip Cookie Cake – This Chocolate Chip Cookie Cake Is Everything You Love About A Chocolate Chip Cookie, But In Cake Form!
Cookie Delight – A Delicious And Cool Layered Dessert With A Cookie Base, Cream Cheese Layer, And Pudding Layer, All Topped Off With Whipped Cream And Mini Chocolate Chips. Everyone Loves Cookie Delight!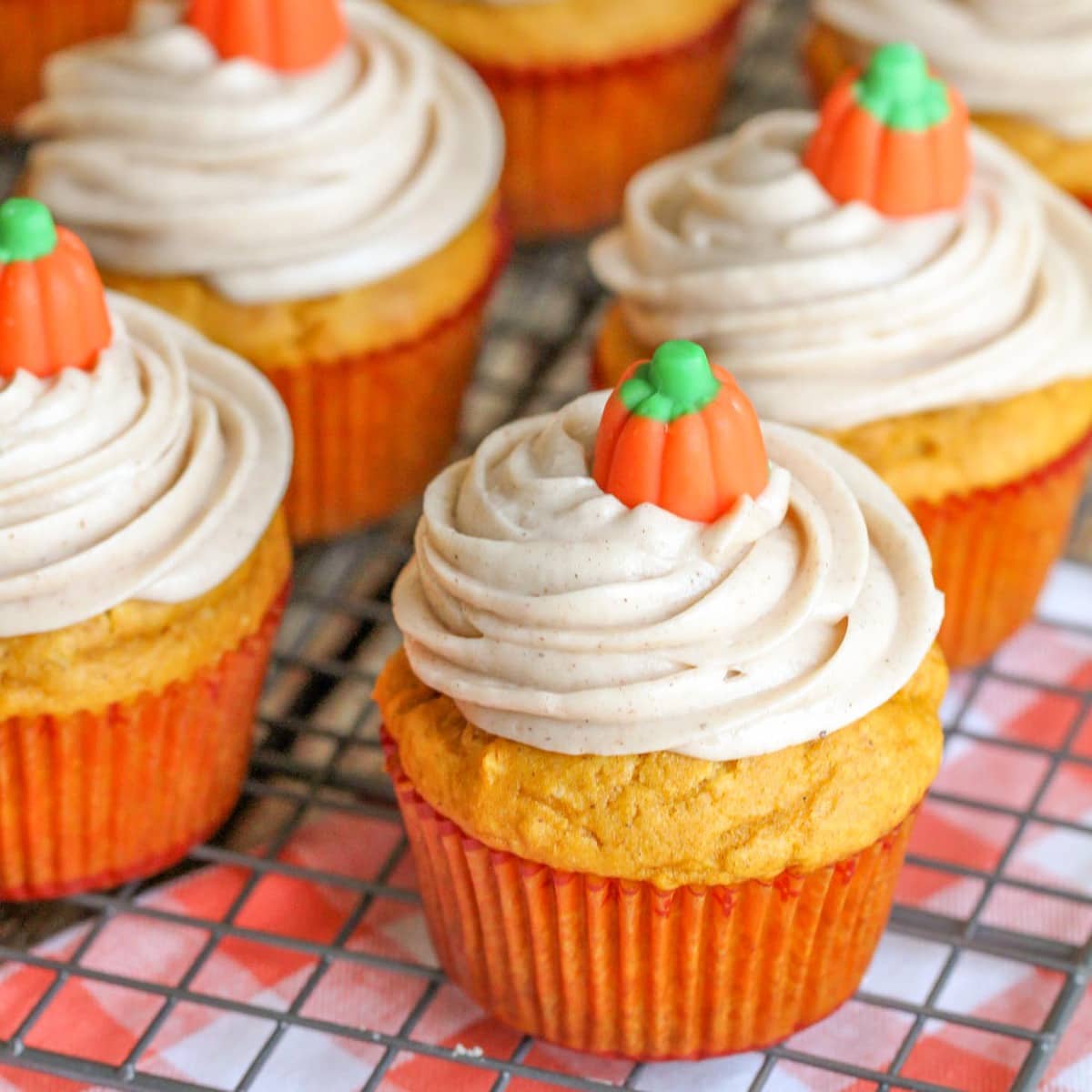 Thanksgiving Desserts for Kids
Kids LOVE dessert!! With that in mind, we wanted to compile some great ideas to serve the kiddos on Thanksgiving. These are all so simple, the kids can even help make them!
Pumpkin Cupcakes – Spiced Easy Pumpkin Cupcakes are so soft, moist, and flavorful. They pair perfectly with delicious homemade cinnamon cream cheese frosting!
Pumpkin Snickerdoodles – The flavor combination of pumpkin and cinnamon, and the addition of white chocolate chips makes these Pumpkin Snickerdoodles utterly irresistible!
Pumpkin Lasagna – This Pumpkin Lasagna dessert is stacked with the most delicious layers – a Pumpkin Oreo crust, cream cheese layer, pumpkin pudding layer, and topped off with cream and white chocolate curls.
Caramel Apple Nachos – Caramel apple nachos taste just like a caramel apple, but simpler to make! They are an easy treat perfect for movie nights and get togethers.
Thanksgiving Sugar Cookies – Soft and delicious thanksgiving sugar cookies are perfect for all of your celebrations. Decorated like turkeys, they are super cute and easy to create!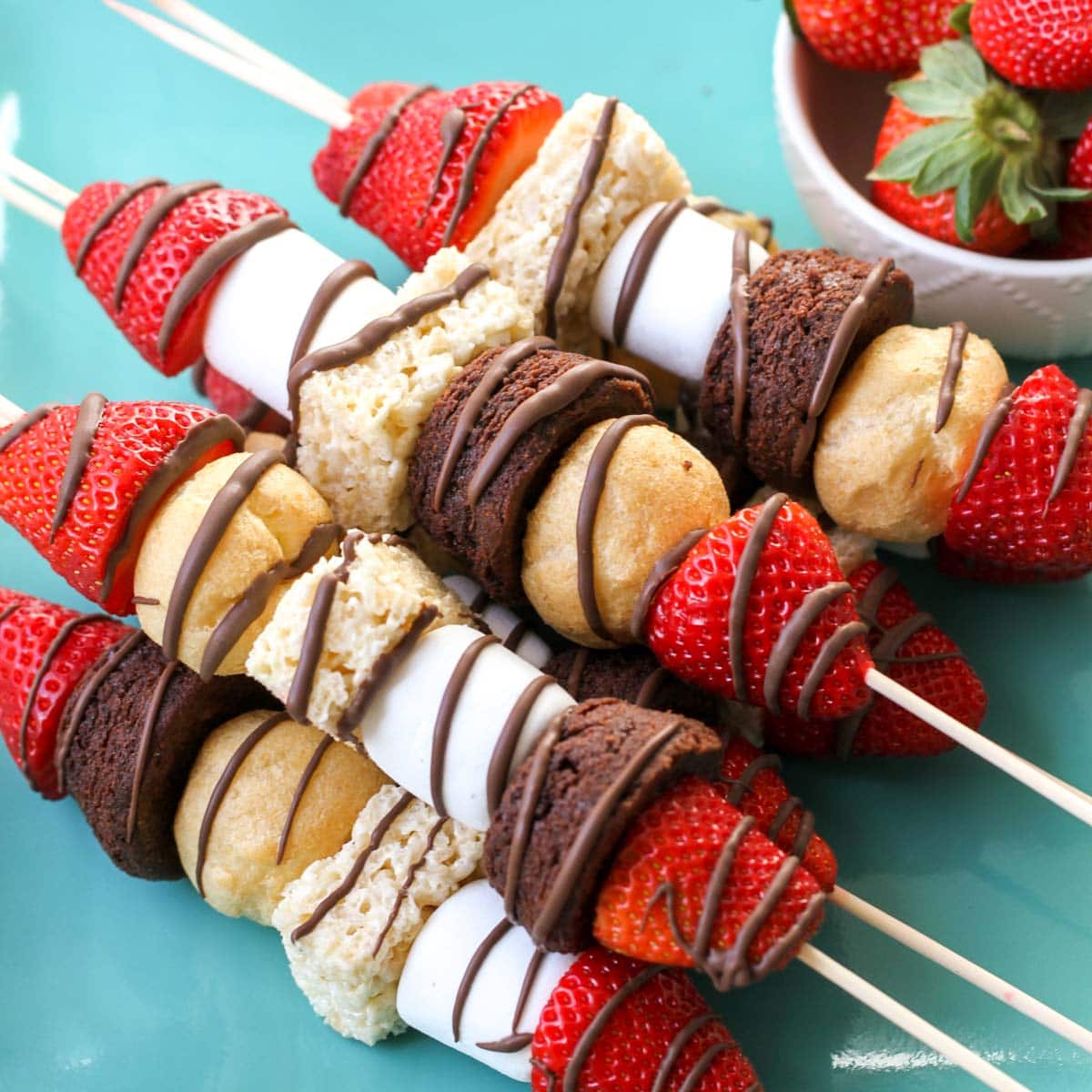 Dessert Kabobs – Dessert Kabobs are a simple and delicious way to serve several "mini" treats at once. They are perfect for parties, BBQs and every day!
Pumpkin Pudding Parfaits – Pumpkin Pudding Parfaits – a ginger snap base, cream cheese layer, pumpkin pudding layer and topped with whipped cream, crumbs and white chocolate curls!
Oreo Turkeys – These adorable Oreo Turkeys are chocolate dipped oreos with candy melts as feathers, candy eyes and a butterscotch chip beak. Kids love these!
Dirt Cake Parfaits – Dirt Cake Parfaits are just like a classic dirt cake, but in single servings made from alternating layers of crushed Oreos and a light cream filling.
Pumpkin Chocolate Chip Cookies – These Pumpkin Chocolate Chip Cookies are SO soft and fluffy, they're almost like a cake. Filled with pumpkin flavor, and chocolate chips, these cookies have just the right amount of seasonal spices.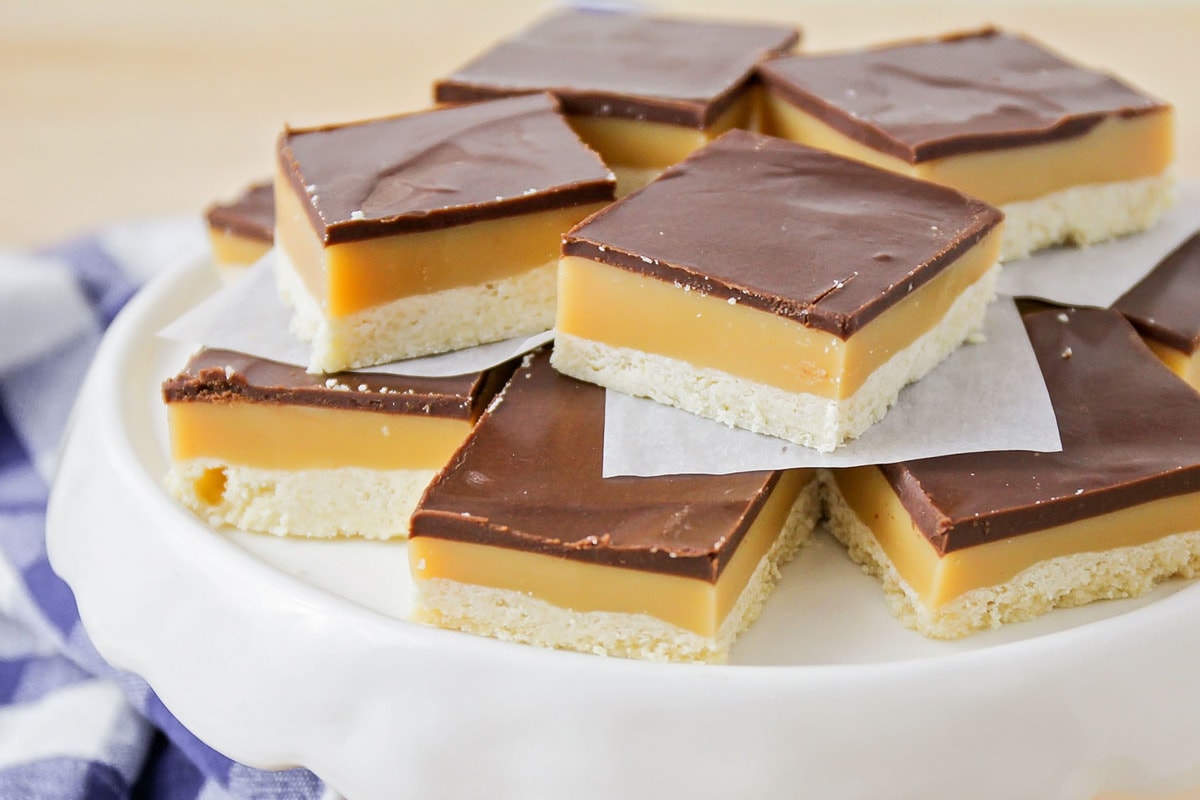 Thanksgiving dessert Bars
We love to make dessert bars, because you can usually feed quite a few people with them. These ones all work well for Thanksgiving.
Millionaire Bars – These millionaire bars have a perfectly crumbly crust, an ooey gooey caramel middle, and a thin layer of delicious semi-sweet chocolate on top. They definitely earn their name!
Sugar Cookie Bars – One of everyone's favorite cookies in bar form – these soft Sugar Cookie Bars are simple and are topped with a delicious buttercream frosting that makes this dessert irresistible.
M&M Chocolate Oat Bars – One of the best bar recipes you'll ever try!! These M&M Chocolate Oat bars have layers of oats, a sweetened condensed milk and chocolate center topped with more oats and M&Ms.
Pumpkin Brownies – Pumpkin, chocolate, and spices unite to make one pan of deliciousness that will sure to satisfy anyone's pumpkin addiction.
Pecan Pie Bars – With a buttery shortbread crust and caramelized pecan filling, it's impossible not to love these sweet and nutty Pecan Pie Bars!!
Pumpkin Bars – Fluffy and moist pumpkin bars that are oozing with autumn charm. They're topped with the most delicious cinnamon cream cheese frosting, making them sweet and irresistible!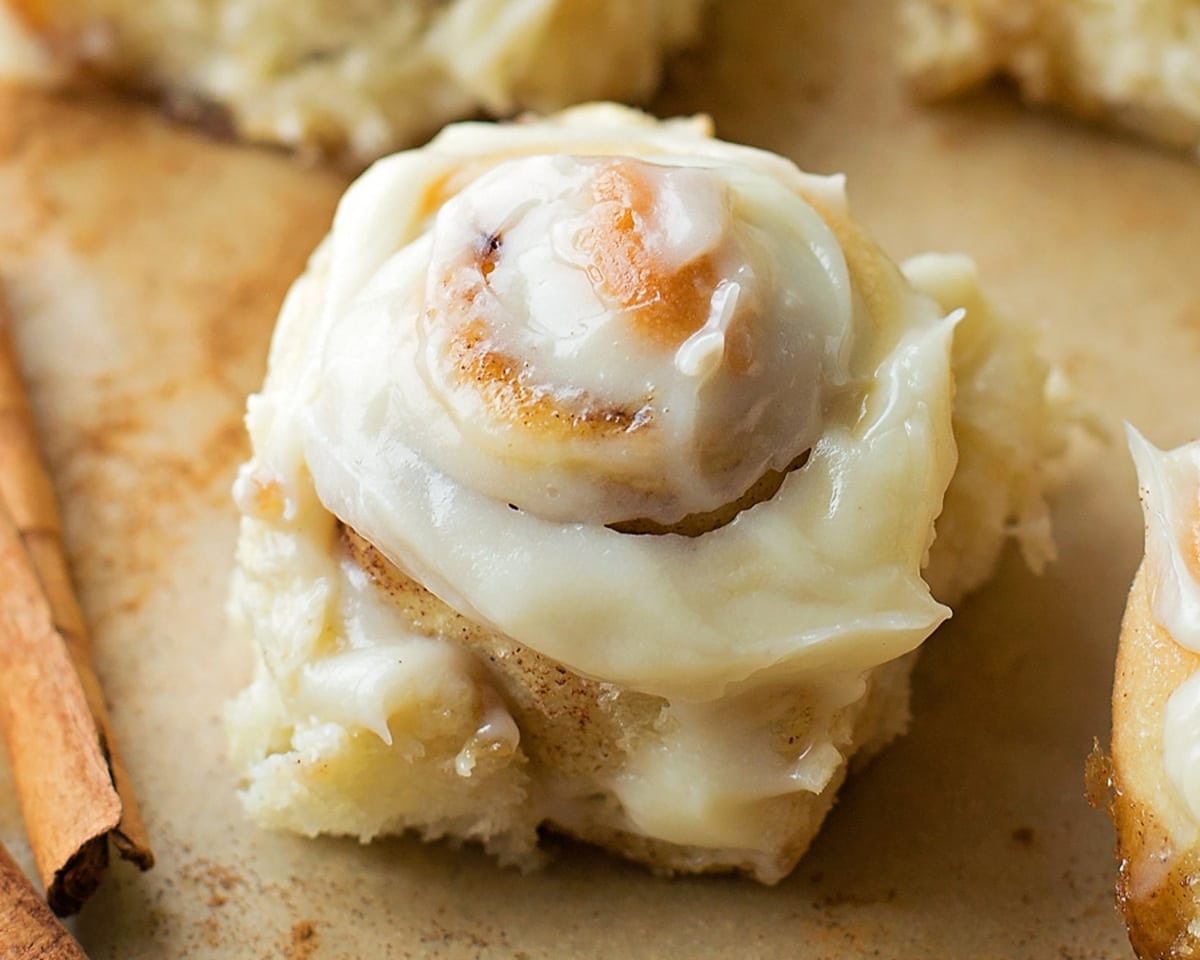 Mini Thanksgiving Desserts
Everything's cuter when it's mini!! Sometimes it's nice to have smaller desserts, so you can have more than one. We've compiled some of our favorite mini desserts to enjoy on Thanksgiving.
Mini Cinnamon Rolls – A breakfast and brunch favorite in bite-size form is definitely a favorite for the whole family.
Mini Pecan Pies – Everyone's favorite pecan pie in mini form! Perfect for parties and snacking with your hands! Sweet, bite sized, crunchy, and delicious – these mini pies are great for holidays.
Mini Glazed Pumpkin Donut Muffins – A donut muffin filled with pumpkin and cinnamon flavors, topped with a spiced white chocolate glaze. These mini glazed pumpkin donut muffins are totally irresistible!!
Mini Pumpkin Pies – Mini pumpkin pies are everything you love about a smooth and creamy homemade pumpkin pie, in a cute & tasty bite sized portion!!
Mini Chocolate Chip Cookies – Bite-size mini chocolate chip cookies are made with SPLENDA Naturals Stevia making them delicious "skinny" version of a classic indulgence.
Mini Fruit Tarts – Cute cream-filled Mini Fruit Tarts are a delicious and simple summer dessert! These mini treats are perfect for any get together.
Mini Pumpkin Chocolate Chip Cookies – Mini Pumpkin Chocolate Chip Cookies are a perfect blend of holiday spice and chocolate. These bite-size morsels whip up in minutes!
---
We sure love Thanksgiving Desserts and love that there are so many options to choose from.
We always love quick and easy desserts, and one of our favorites is this Thanksgiving cake. It is quick, simple and everyone loves it!
---
the complete list
Here are the picture cards for all of the irresistible Thanksgiving Desserts listed above.
You will definitely want to save room for dessert with so many great recipes to choose from – which ones are you planning to make?
---
MORE COLLECTIONS: Pies/Tarts, Fall Dessert Recipes, Pumpkin Cookies