This collection Of Thanksgiving Dinner Recipes and Tips will help you have a stress-free holiday. From planning, organizing, shopping, and making, to a whole list of recipe ideas—this post has everything you need to know about turkey day!
I'm helping you get prepped for Thanksgiving – from dinner ideas to appetizers and side dishes, we've got you covered! Check out these recipes to help you prep and make the main dish for Turkey Day.
MORE COLLECTIONS: Thanksgiving, Thanksgiving Appetizers, Thanksgiving Side Dishes, Thanksgiving Desserts
making a thanksgiving menu
When it comes to Thanksgiving Dinner, it can be a little bit overwhelming even knowing where to start, especially if you're the HOST. But, don't you fret, we are sharing all the best recipes and tips to help you plan your Thanksgiving menu.
One of the things we like to do when we gather as a family for thanksgiving is to divide the work and assign each person to bring a dish (or two)
Whether you are dividing the responsibility, or it's all on you, here are a handful of tips to make sure you pull off an amazing Thanksgiving dinner without having to stress!
Tips for Making Thanksgiving Dinner easy
Seasoned Thanksgiving Cooks know the secret to a successful meal: ORGANIZATION. Whether you're a first timer or a pro you need to have a plan to execute a successful Thanksgiving Feast. I've gathered a few tips to help you out:
THE MENU: From appetizers to dessert, plan out everything you want to serve (use our FREE Thanksgiving Menu Planner to help).

How much to make: Figure out about how many people will be attending. Then, decide how much to make of each item. Add a new dish for every 5-8 people attending. 

Don't be afraid to ask your guests to bring a dish. Most are happy to help!

SHOPPING: Don't wait until the last minute. You should have your menu planned out so use that as a guide on what you need to have then, purchase as much of it as you can as far ahead as you can. You don't want to make a last minute trip to a crowded store only to find they are all out of the ingredient you need. 
STORAGE: clean out the fridge the week before. Take note of any items that do not HAVE to be refrigerated. Some fruits and veggies can be kept on the counter for a day or two to make room for other dishes. 
More Tips
PLAN A COOKING SCHEDULE: Here are a few questions and bit of information that will help you when planning your schedule:
What are all the items that need to be cooked in the oven and in what order?

Can any items go into the oven at the same time?

What are all the items that need to be cooked on the stove top and what order?

Can anything be made in a crock pot?

How can I keep items warm?

Can Anything be made ahead of time? Do they need to be reheated and how?
AHEAD OF TIME: There are several dishes such as pies, casseroles, and salads that can be made the day before. This saves a lot of stress the day of. You can also prep ingredients before hand like making sure the turkey is defrosted, chopping veggies, and pre measuring ingredients so they're ready to be mixed.
ON THE DAY OF: Figure out what time you want to eat. Then figure out how long each item takes to cook, or to be reheated, and subtract that amount from the time dinner is supposed to be served.
For example: Dinner is at 2pm – 20 minutes to reheat the casserole – 3 hours to cook the turkey – 40 minutes for sweet potatoes – a 30 minute buffer. That means you need to start putting food in the oven by 9:30 am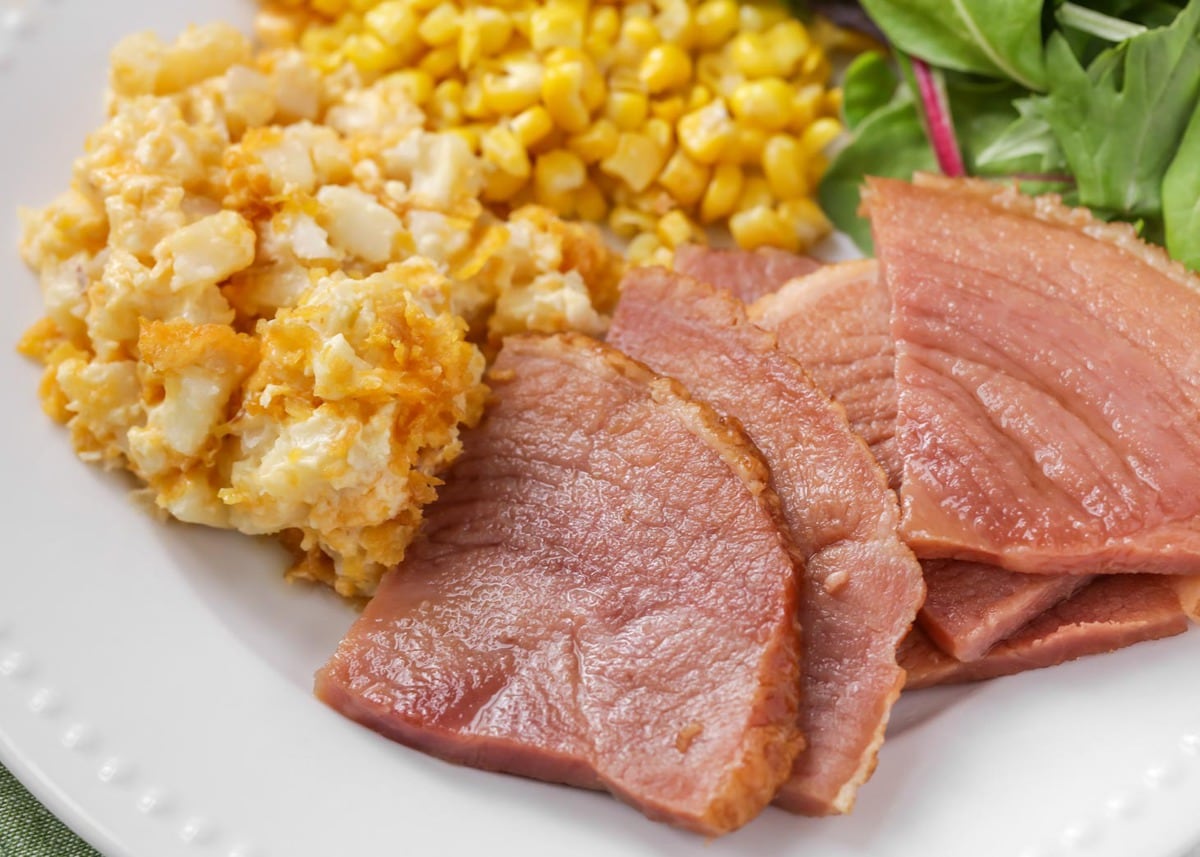 Favorite Thanksgiving Dinner ideas
If you're stumped on what to serve for all the courses, here are a few suggestions.
Of course, most of them are the typical items you would find on any table in America on thanksgiving day (Turkey, Mashed Potatoes, Rolls, etc.) but there are a few that are a little more uncommon that we tend to enjoy in our family.
We typically end up picking out 2 main dishes, 1 potato dish, one veggie dish, rolls and then LOADS of desserts!
thanksgiving Main DISHes:
Turkey is usually the Main dish served at Thanksgiving. Typically you can plan to serve 1.25 lbs of turkey per person.
Other recipes to remember include: Turkey Brine, Turkey Gravy (No Drippings), Turkey Gravy (With Drippings).
iIf you do not like turkey, or you are planning to serve a crowd, then, you can most definitely choose a different protein to serve.
Here are some of our favorites: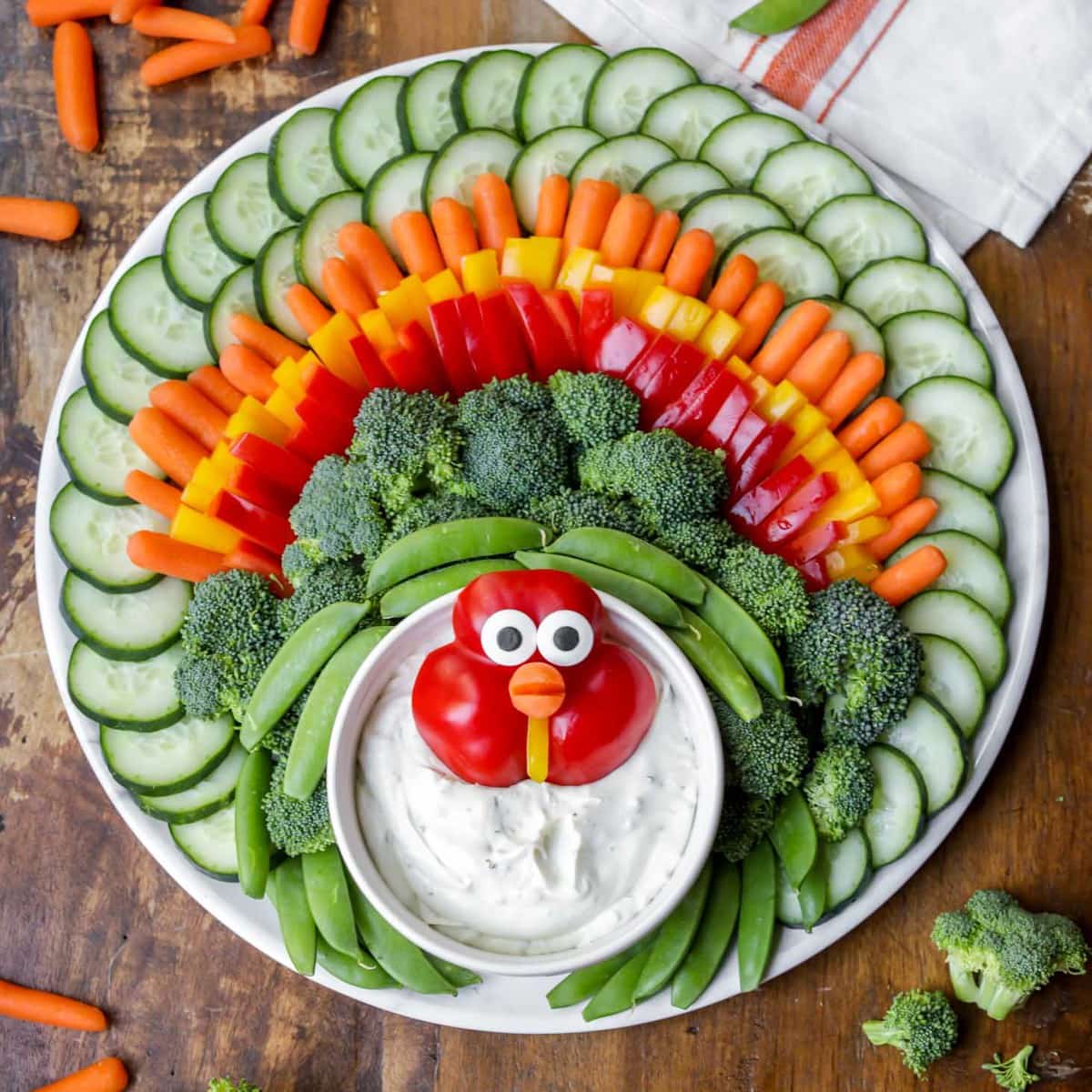 Appetizers
Check out our complete list of Thanksgiving Appetizers.
Plan to serve 3-5 appetizers per person. If you only have 5-10 people coming plan to serve 1-2 different appetizer dishes. Add another appetizer dish for every 5-8 people in attendance.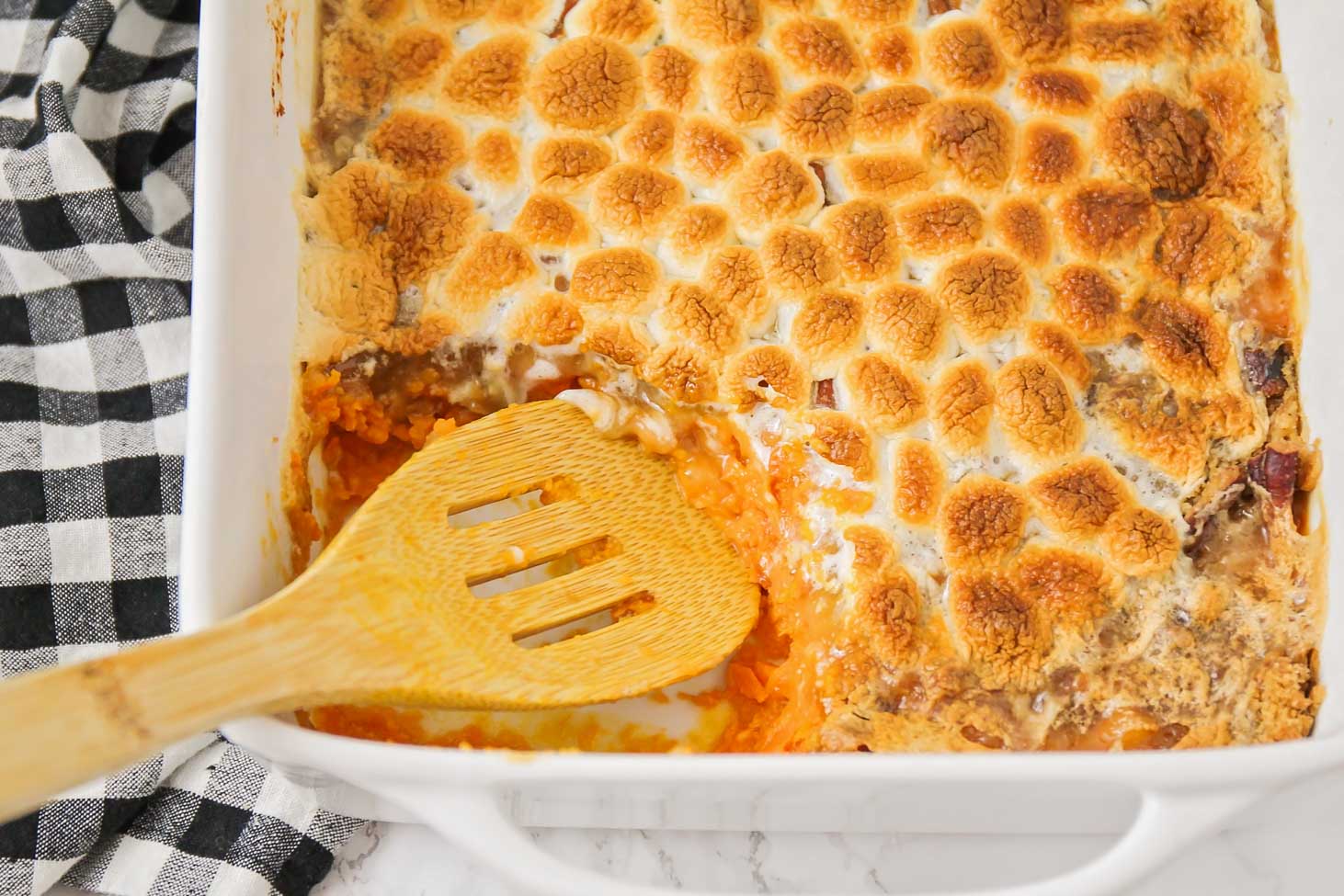 SIDES
Check out our complete list of Thanksgiving Side Dishes.
Plan about 6 oz of potatoes per person and 4 oz of veggies per person. For every 5-8 people attending add another dish to the menu. Plan to serve 1.5 rolls per person.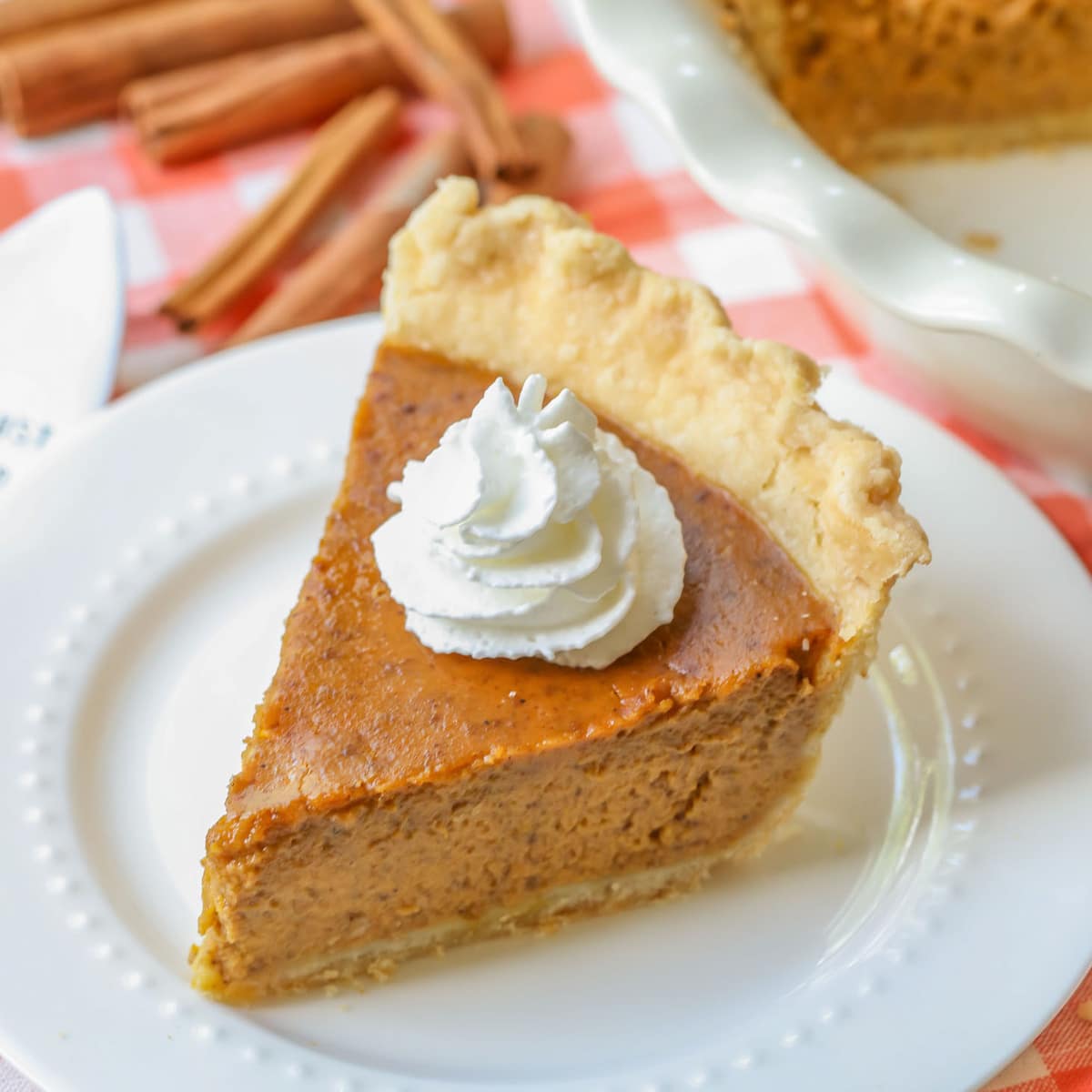 DESSERT
Check out the complete list of Thanksgiving Desserts.
A 9 inch pie can serve 6-8 people. Plan to have enough desserts for people to have 2 servings. Although pie is the most common dessert for Thanksgiving, there's nothing wrong with serving other desserts—especially ones with seasonal flavors like pumpkin!
---
How Do you Like Your Thanksgiving Turkey?
Do you like it fried? Baked? With Gravy? Without?
No matter how you like it, we wanted to share our go-to Thanksgiving Turkey Recipe.
This herb-glazed turkey is simple and is the perfect recipe for the big day.
MORE COLLECTIONS: Thanksgiving, Thanksgiving Appetizers, Thanksgiving Side Dishes, Thanksgiving Desserts