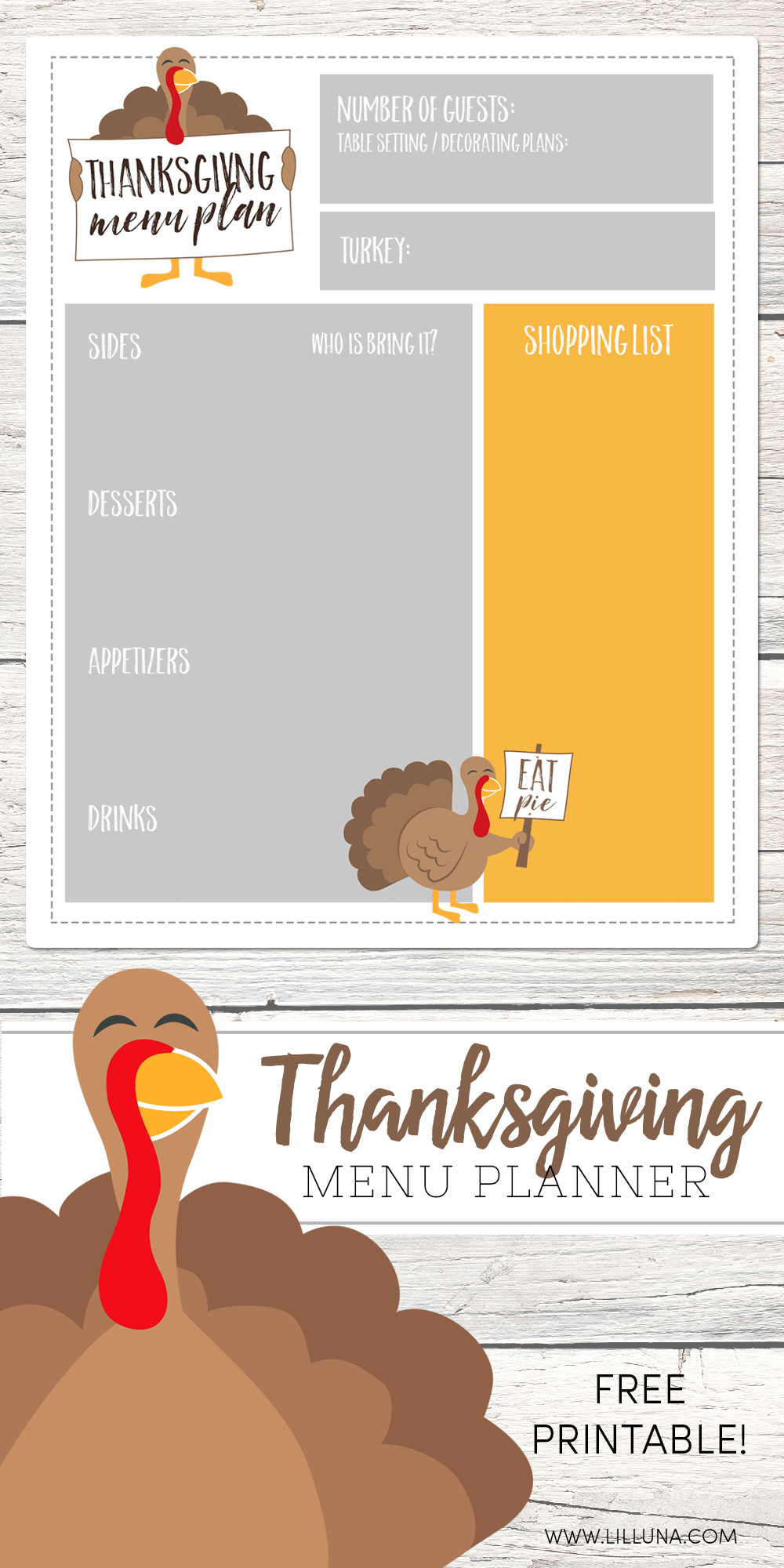 Are you guys ready for Thanksgiving? We're not, but we are getting close to it. We are hosting this year, and although things get pretty crazy here at the Merkley house, I'm SO excited to gather with friends and family and eat delicious food. To help you in all your menu and recipe planning, we wanted to share a Thanksgiving Menu Planner.
If you're anything like me, it's impossible to remember everything that has to be done and made for Turkey Day, so this planner will help you with that. You can jot down your ideas, the recipes you want to use, the assignments made as well as made your shopping list. I went ahead and bought some of my groceries this week knowing the grocery stores next week will be CRAZY!! You better believe I'll be going at 5AM to avoid the crowds. 😉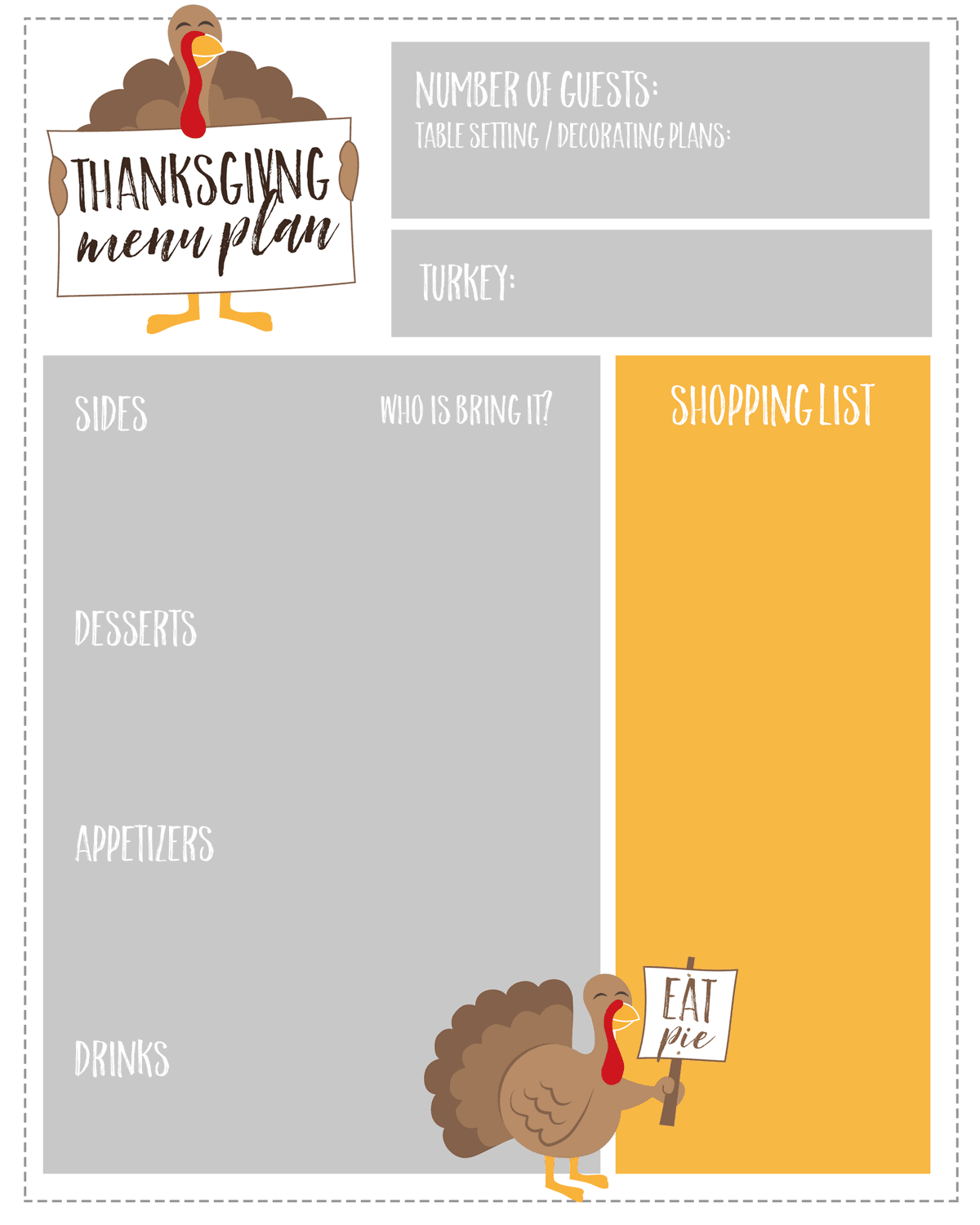 I hope this menu planner can help you out with all the craziness that happens next week. We all know that things get busy and hectic, but there really is nothing better gathering with family to spend time chatting and enjoying one another's company. 😀
For more Thanksgiving prints, check out:
Thanksgiving Coloring Placemats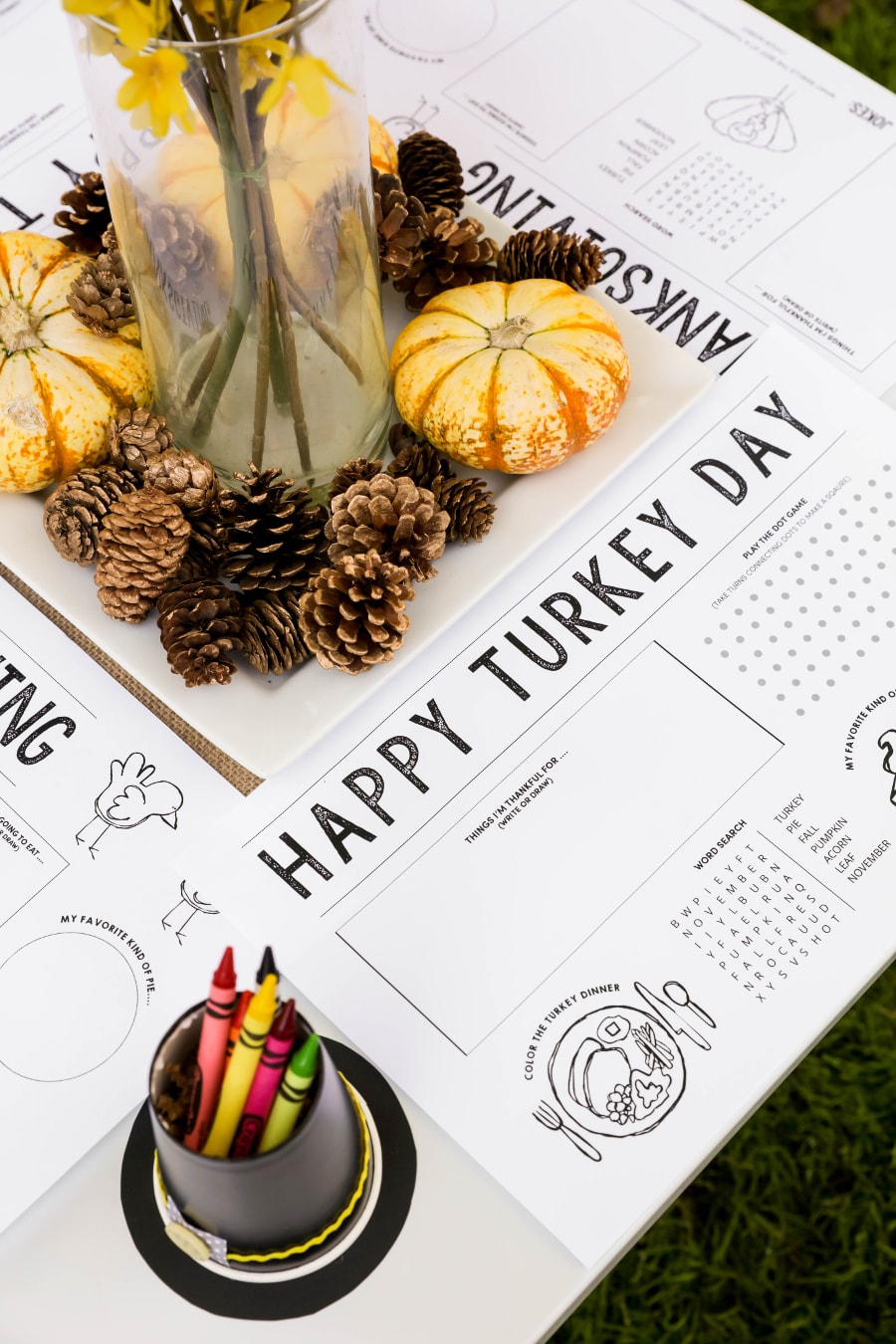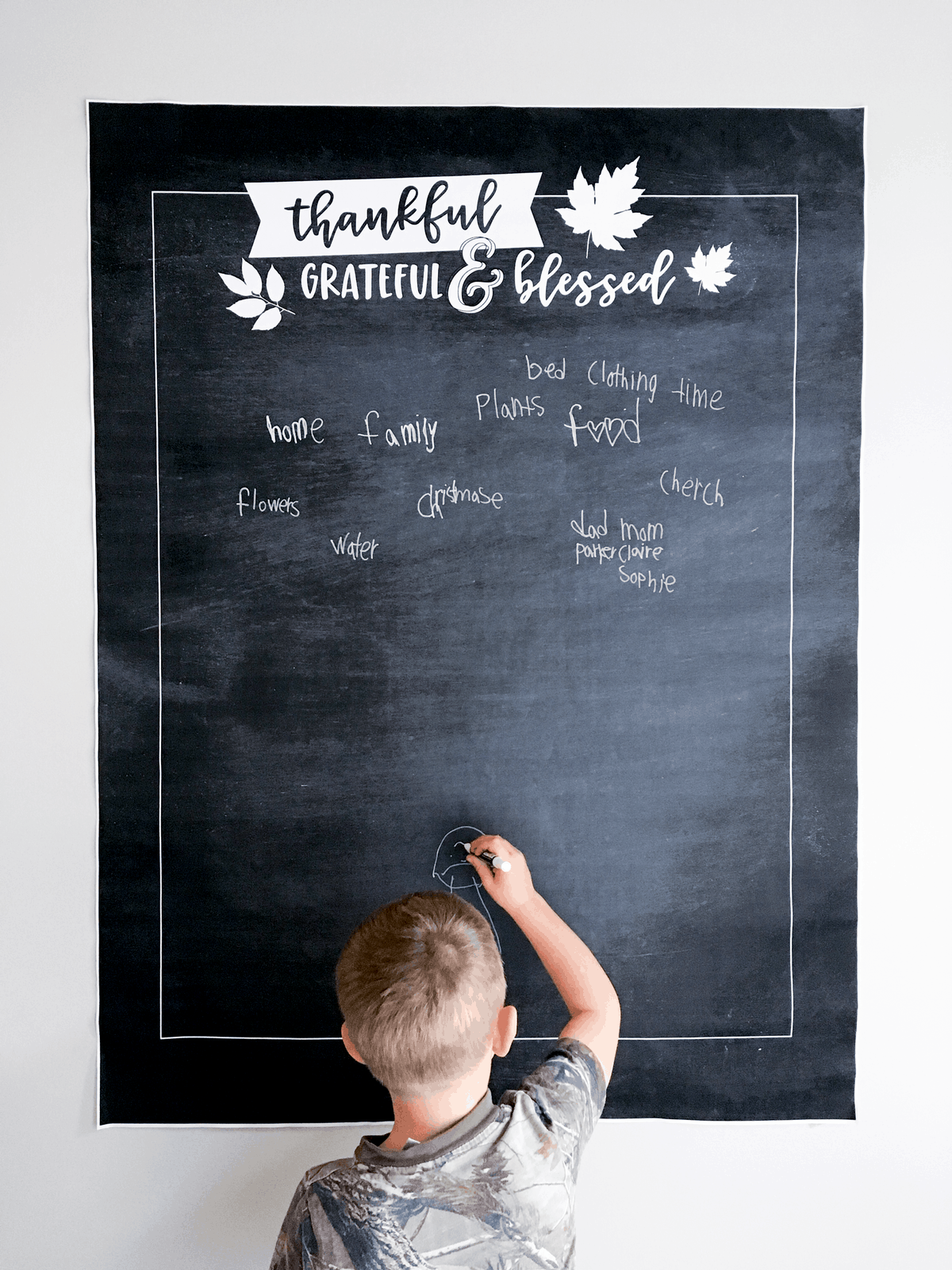 I hope you enjoy these!!
HAPPY THANKSGIVING!