FREE Thanksgiving Coloring Pages, perfect to keep the kids entertained while you're busy in the kitchen on Turkey Day. Activities, Placemats and even coloring sheets to write down what you're grateful for are included.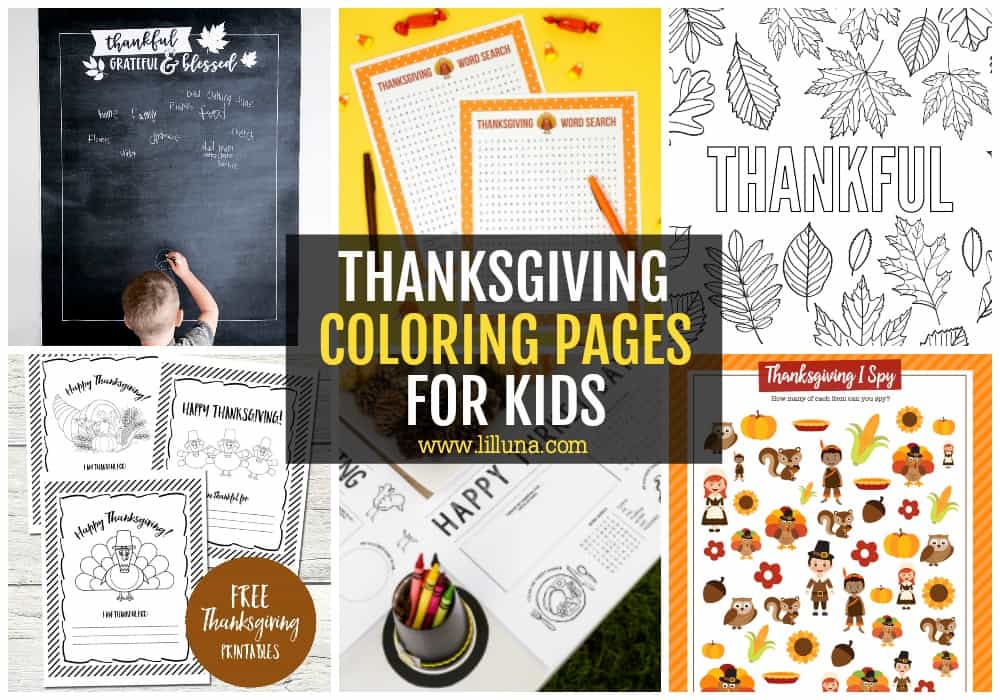 Thanksgiving Coloring Sheets
Do your kids love to color? Ours do!! Especially when they can't go outside to play or when parents want them to stay busy so they can get stuff done.
We get busy on Thanksgiving and with the moms in the kitchen prepping we though it would be good to have an activity for the kids to do. Most kids love to color, so I'm hoping these free Thanksgiving coloring pages provide a little entertainment as well as provide an opportunity for everyone to show some gratitude for the things they are most thankful for.
We also know that sometimes weather can keep the kids inside, so we wanted to share some tips to keep the kids entertained this holiday as well as some tips on how to make the holiday kid-friendly.
MAKING THANKSGIVING KID-FRIEDNLY
Consider a separate kids table with kid friendly plates, cups, table cloth.
Have an emergency baby center in case a guest forgets wipes, diapers, bottles, or bibs. Include toddler friendly snacks like goldfish crackers and fruit snacks.
Provide a quiet place for a pack n play for napping babies. If you do not have a pack n play borrow one from a friend or invite guests to bring their own.
If playing background music mix in some child friendly tunes in the playlist.
Invite guests with similarly aged children. Having a friend helps keep children occupied.
Have a kids area with board games and quieter toys, if in the house, and lawn games, if outside.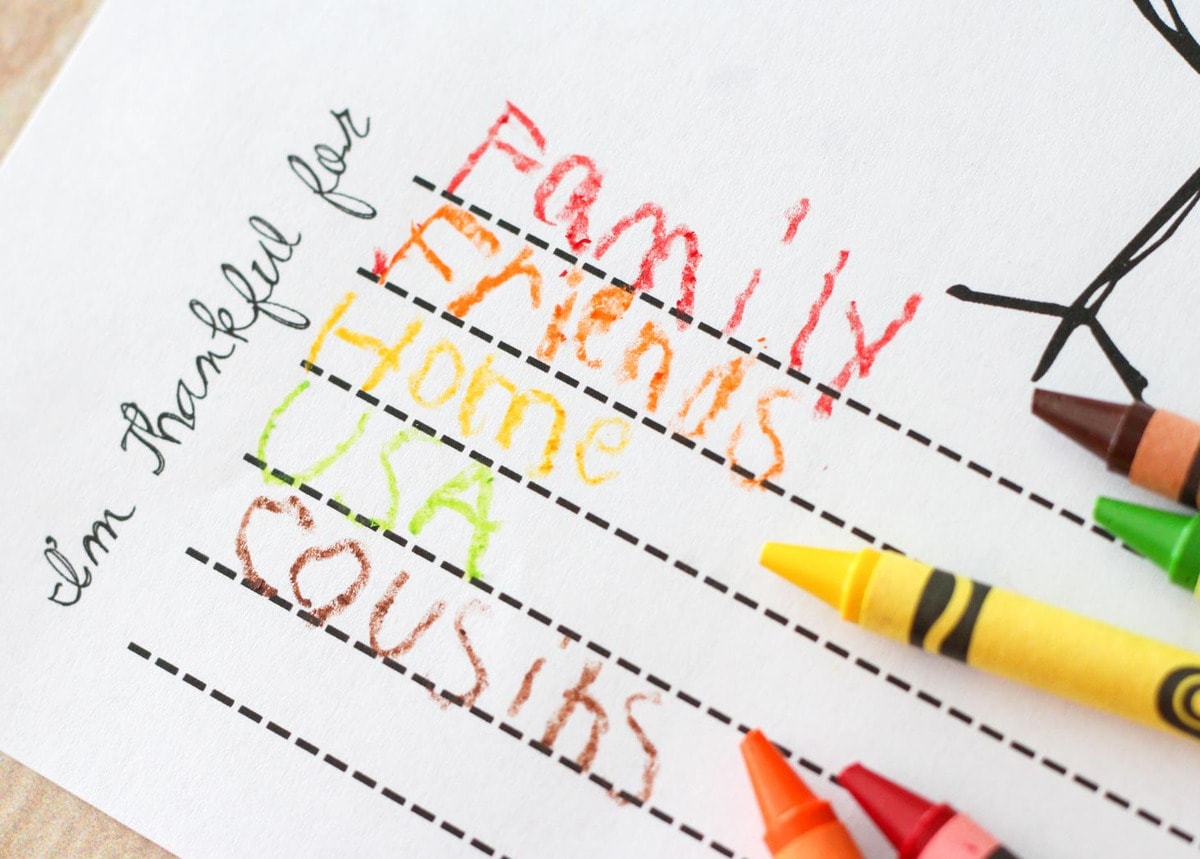 Printable Thanksgiving Coloring Pages
We have several different pages for you to print out and use. Be sure to pick out your favorite, click on the link, print and download.
Some are activities, some are placemats to put on the tables to color. There are a variety of coloring pages to print and use. We hope they come in handy this holiday season. 😉
Also, be sure to check out our Pilgrim Hat Crayon Cups that will be perfect to have on the kid tables during Thanksgiving.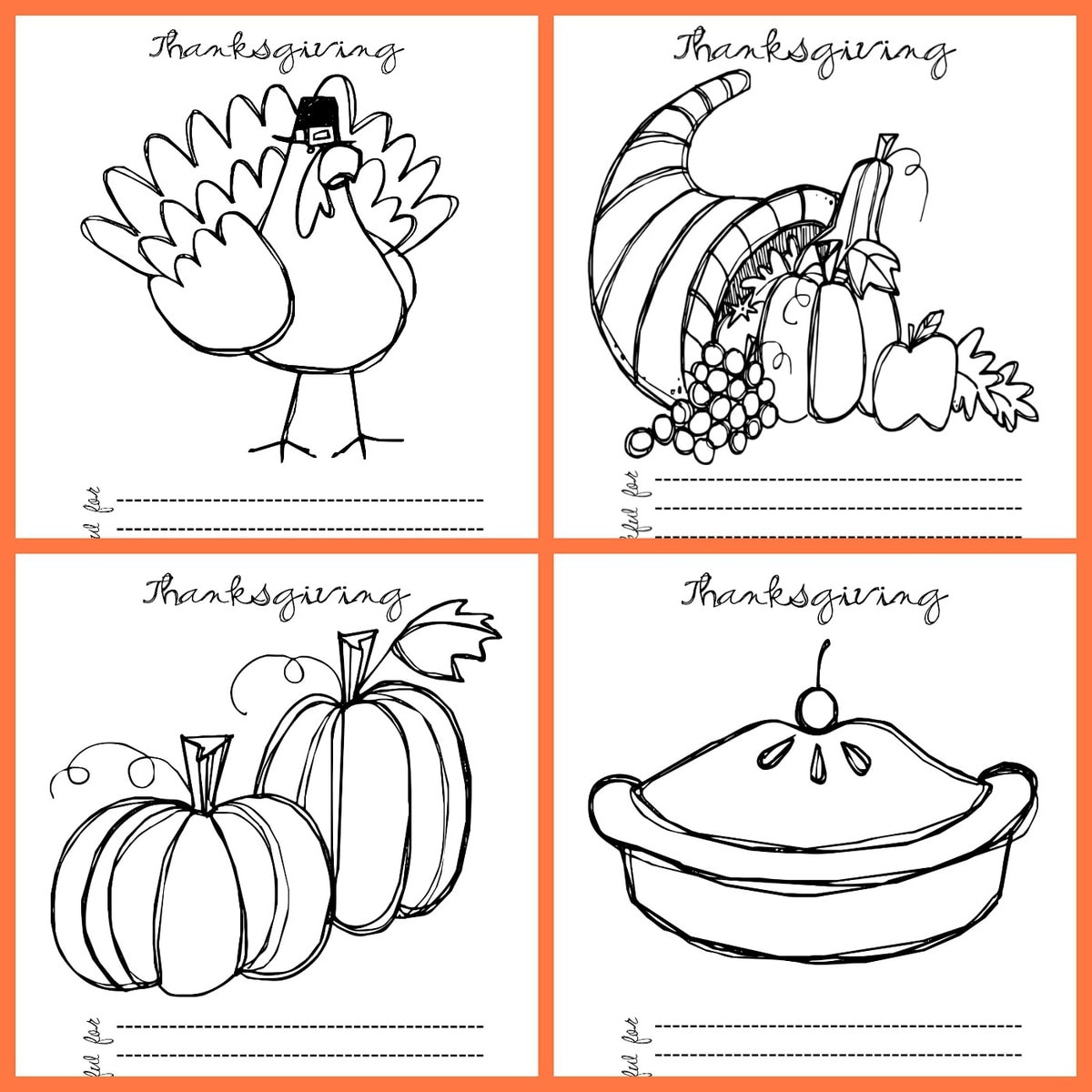 Thanksgiving Turkey, Cornucopia, Pumpkin and Pie Coloring Pages


Happy Thanksgiving Coloring Pages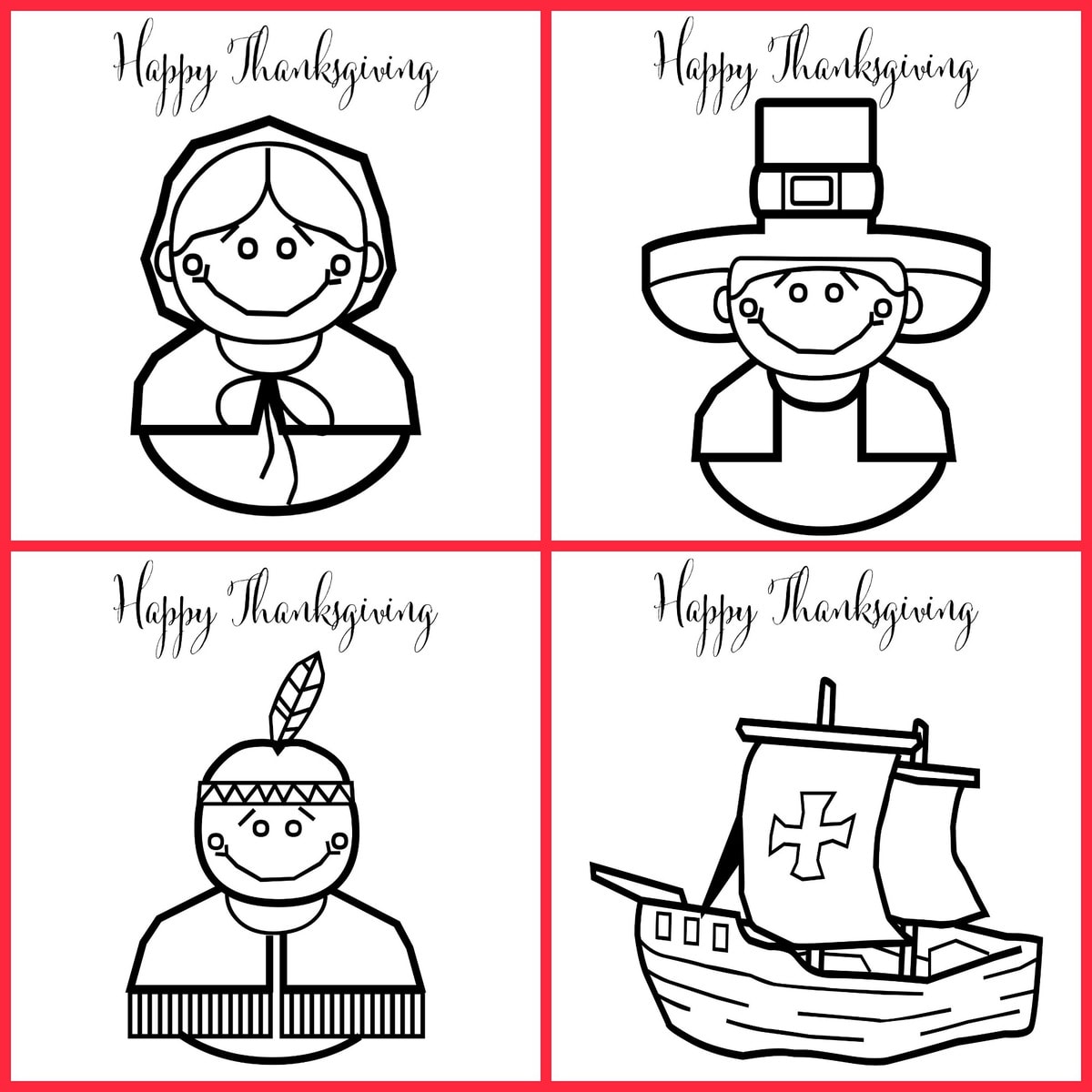 Pilgrims, Native Americans and Boat Coloring Pages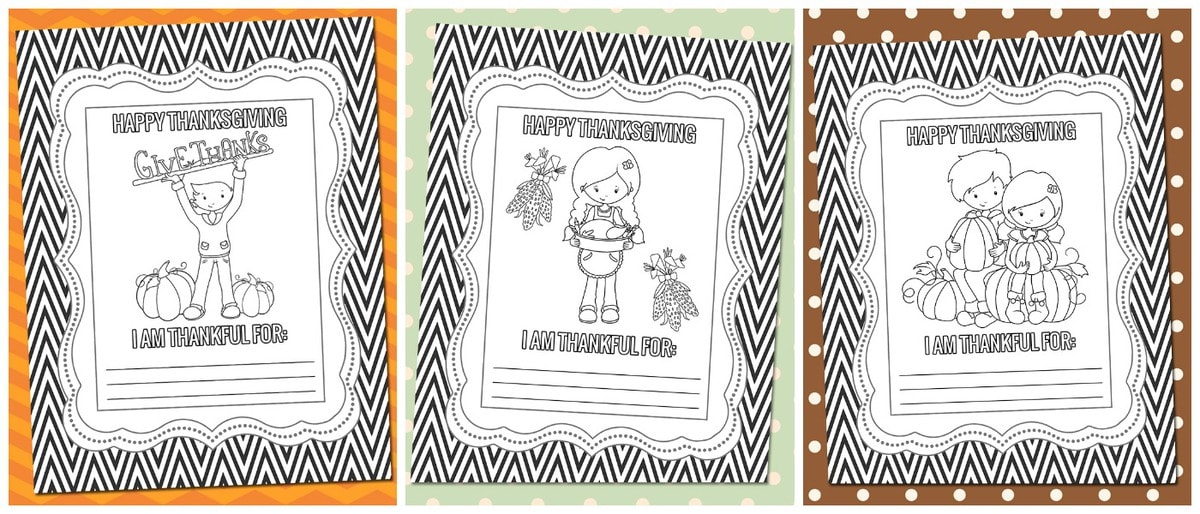 Kid Thanksgiving Coloring Pages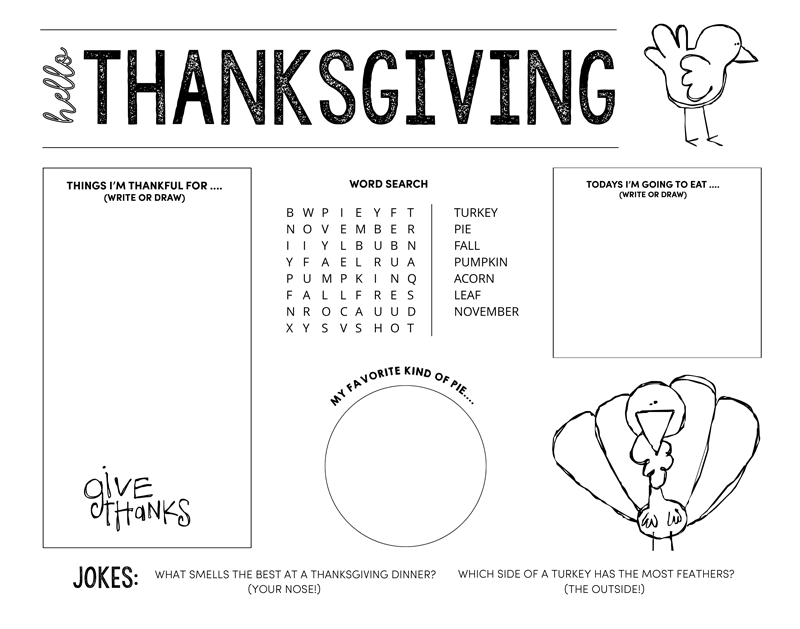 Thanksgiving Placemats – 2 Versions – 8.5×14 SIZE
Thanksgiving Placemats – 2 Versions – 8.5 x 11 SIZE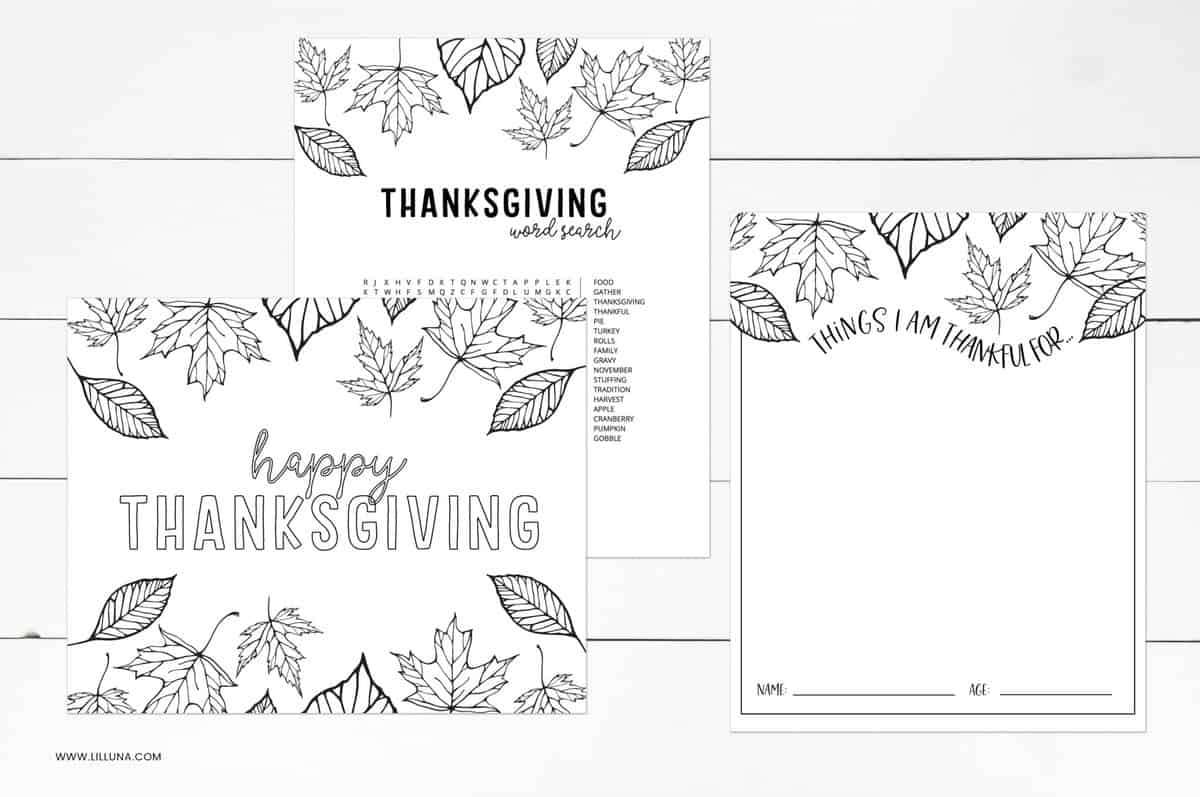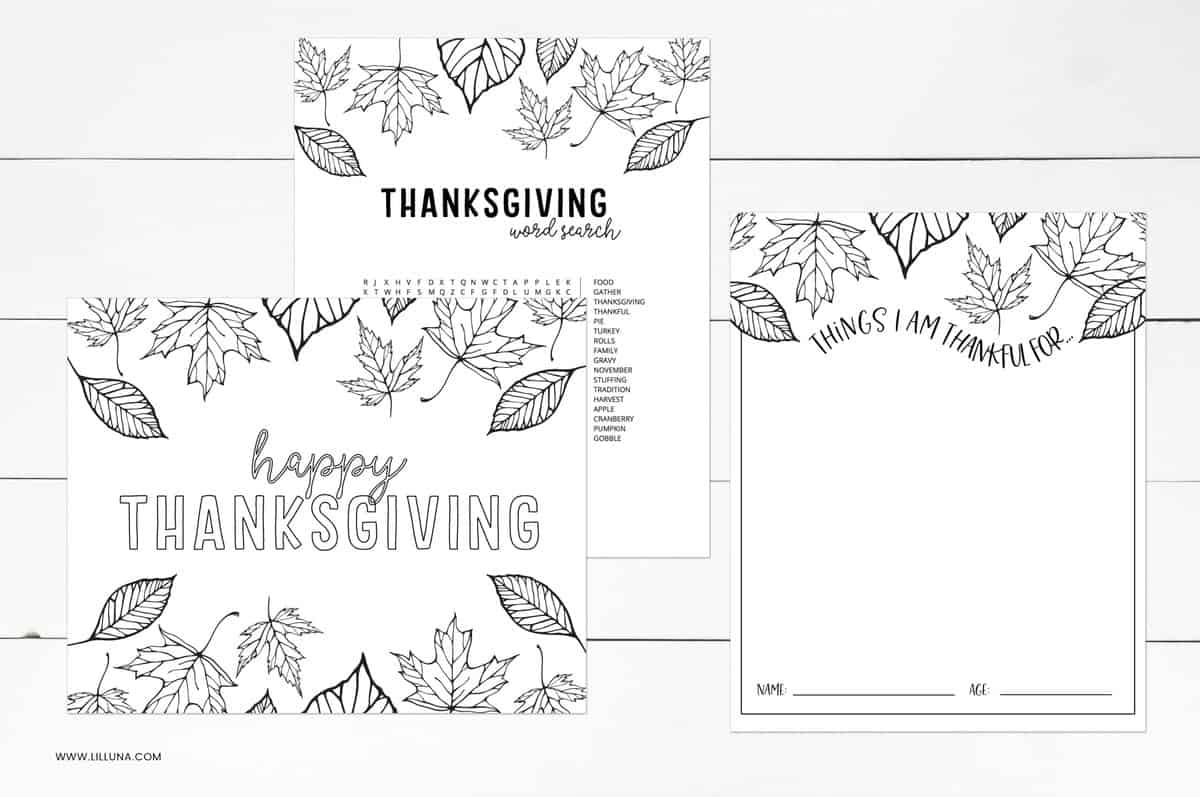 Happy Thanksgiving Coloring Page
Things I'm Thankful For Coloring Sheet
Again, here are all the coloring page links for you to click on. Then just save and print!
For more Thanksgiving ideas, check out:
I hope you can use these prints this year!! I think it would be a good idea to keep these and put in your family journal so you can see each year what each kid was grateful for. 🙂