Prepare all of your guests' appetites by serving any of these Thanksgiving Appetizers before the big dinner! So many options in this collection including dips, veggies, meats, and more!
MORE COLLECTIONS: Thanksgiving, Thanksgiving Dinner Ideas, Thanksgiving Side Dishes, Thanksgiving Desserts, Super Bowl Appetizers
Turkey Day Appetizers
We are sharing all of our favorite classic appetizers, perfect for turkey day! Appetizers should be part of every Thanksgiving menu.
They can be served throughout the day as people gather to cook in the kitchen, or take breaks from football out in the yard. You could also wait to serve as guests arrive and wait for the rest of the food to finish!
Thanksgiving Appetizer recipes should be served about an hour before dinner. They are to wet your guests' appetite in anticipation of the Thanksgiving Feast. Be prompt with dinner, otherwise guests will continue to fill up on appetizers, leaving less room for the delicious dinner that had been prepared.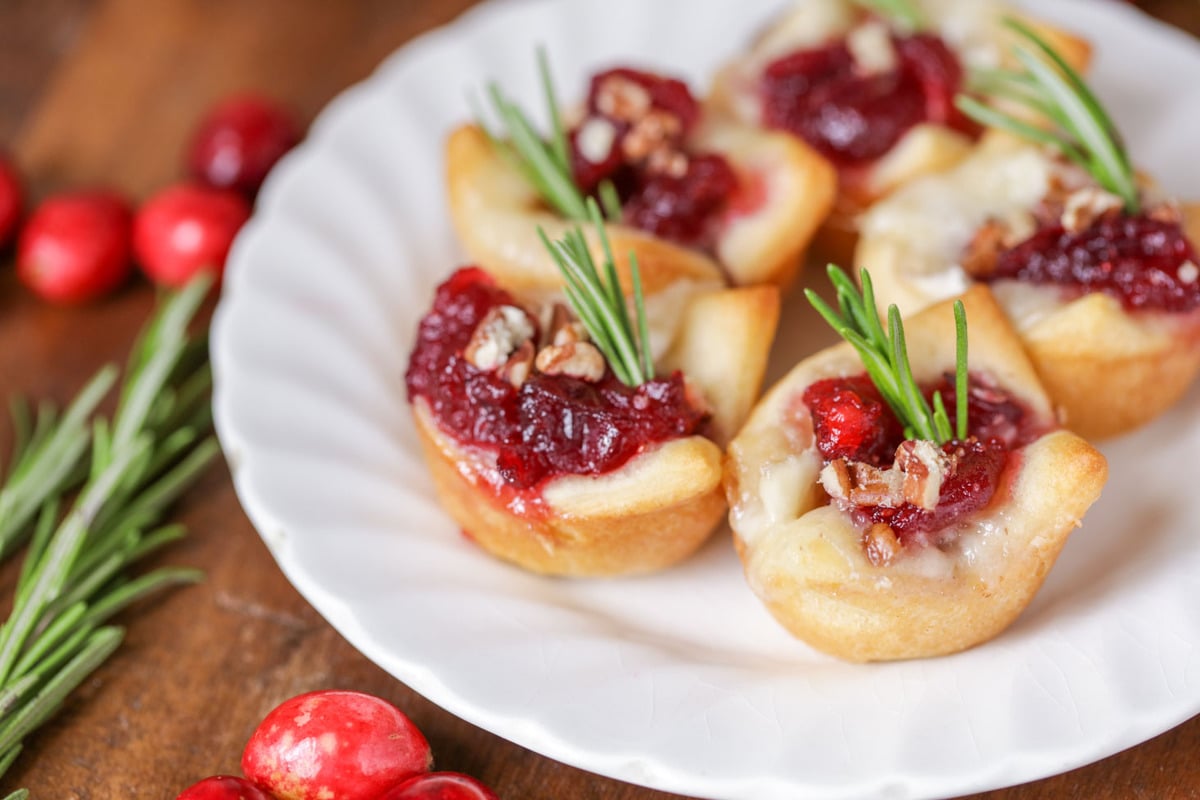 planning tips
Choose appetizers that are easy to make, as well as ones that can be made ahead of time.

When planning your dinner schedule, include time for heating up appetizers.

Don't hesitate to ask guests to bring appetizers to help ease your to do list.

Divide the appetizers on to several plates or tiers, and have them placed in various areas around the room. This way guests can partake from wherever they are.
How to choose appetizers: Balance the dishes by offering a mixture of hot and cold, protein and vegetables, light and heavy. Consider colors and textures as well.
Since appetizers will be served before a large meal, plan for each person to have 4-6 appetizers.
3 appetizer dishes: <10 guests

5 Appetizer dishes: 10-20 guests

7 appetizer dishes: 20-40 guests

9 appetizer dishes: 40+ guests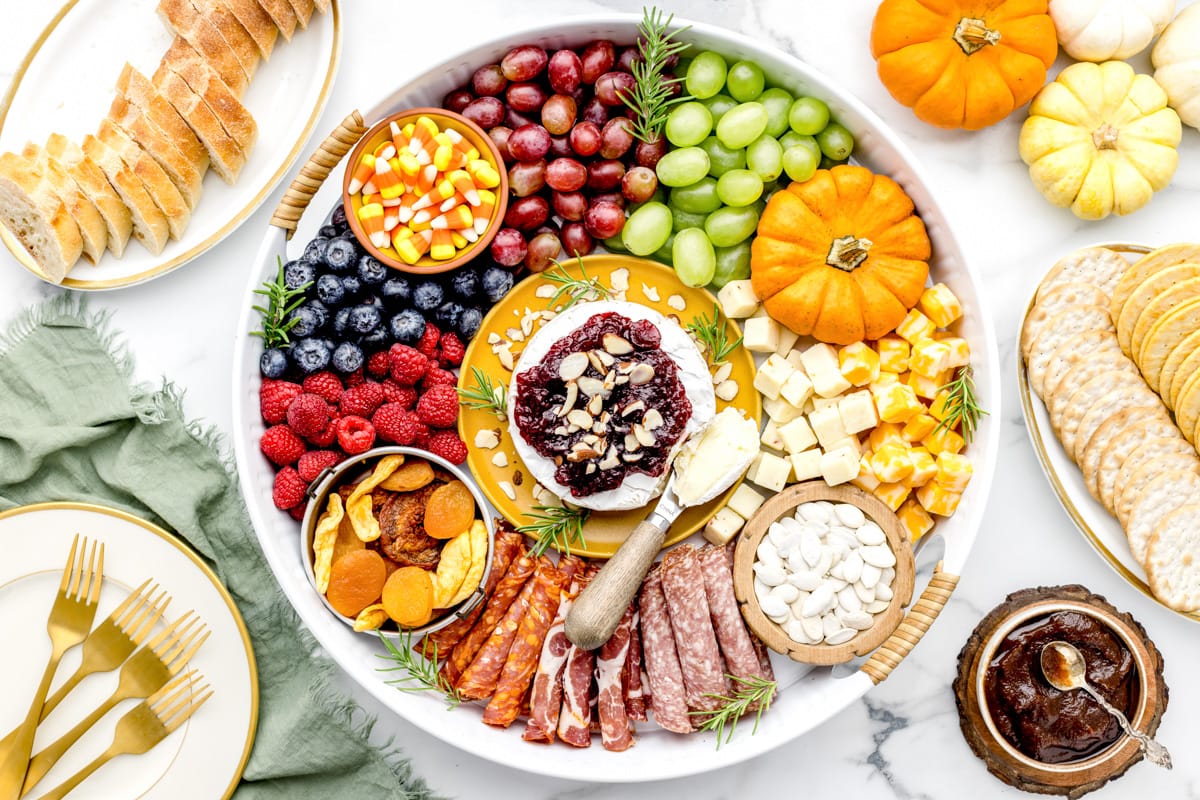 Include seasonal produce
Both fruits and vegetables can be used to make delicious appetizers. Seasonal produce is fresher and cheaper than produce that's not in season. Some favorite produce include:
Vegetables: Arugula, Beets, Broccoli, Brussels Sprouts, Butternut Squash, Cabbage, Carrots, Cauliflower, Celery, Eggplant, Garlic, Green Beans, Leafy Greens, Mushrooms, Onions, Parsnips, Peas, Peppers, Potatoes, Pumpkin, Radish, Rosemary, Sage, Turnips, Sweet Potatoes, Zucchini.
Fruits: Apple, Pear, Grape, Persimmon, Cranberries, Figs, Key Limes, Pomegranate, Banana, Kiwifruit, Lemon, Mango, Pineapple, Raspberry.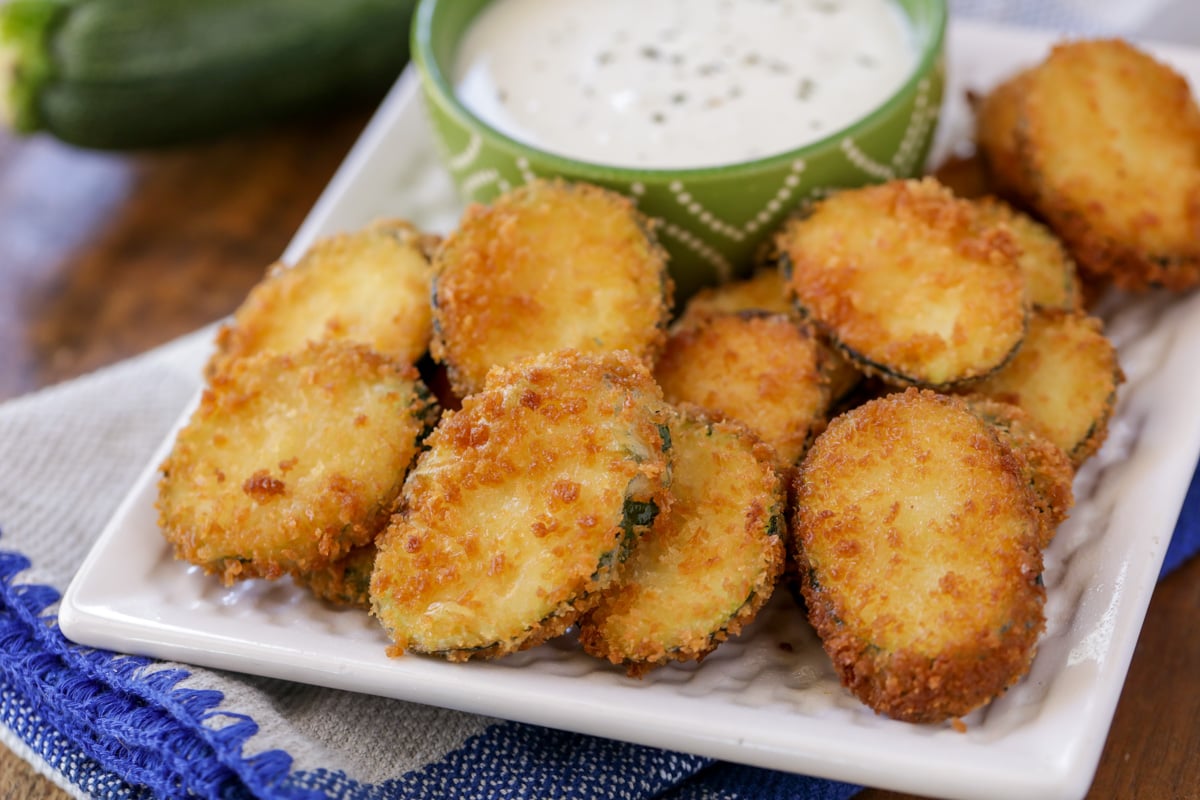 Serving Thanksgiving appetizers
Keeping the Right Temperature: Whether you make them ahead, or have set them out to be eaten, it's important to keep certain dishes at the right temperature.
Have two coolers, one for hot dishes and one for cold dishes.
Once you're done cooking the food, set the grill to a very low heat, and use it to keep food warm. You can also use crock pots or chafing dishes to keep the food warm.
Keep food cold by using a tray of ice placed under bowls and platters.
Don't set out more than what can be eaten within 30 minutes. Refill as needed.
---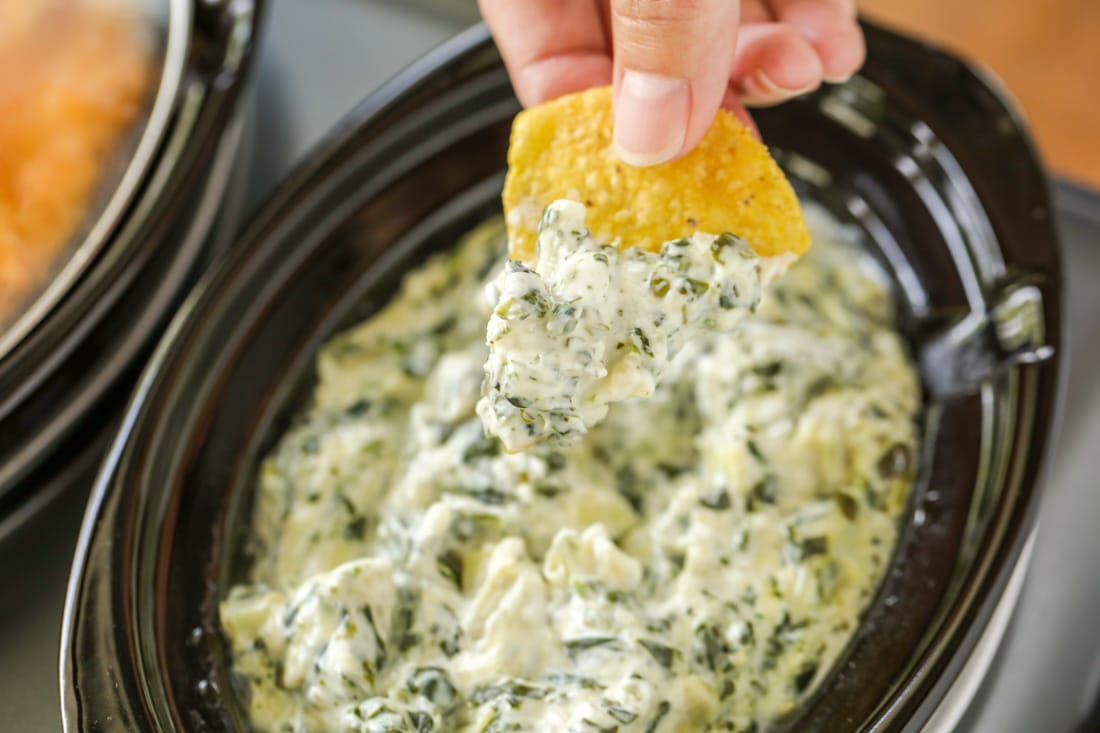 Best Thanksgiving Appetizers
We love to include a few tasty appetizers to munch on before the main Thanksgiving feast. These are great for serving as guests arrive. We've rounded up some of our best!
Slow Cooker Artichoke Dip – Crock Pot Artichoke is the same cheesy, savory dip you've always loved, but made in a slow cooker. Make this tasty dip ahead and save time!
Cranberry Brie Bites – With buttery crescent dough, melty brie, and sweet cranberry sauce all in one bite, these won't last long around hungry family and friends!
Spinach Puffs – Buttery spinach puffs are cheesy and savory with pops of bacon. As you can imagine, they are a hit at parties!
Crack Chicken Dip – Bacon, Ranch, and cheddar cheese make this Crack Chicken Dip irresistible! It's savory, gooey and a great appetizer for any occasion.
Pull Apart Bread – This pull apart bread is a favorite appetizer. With cheese, butter and seasonings, there is cheesy, delicious goodness in every bite!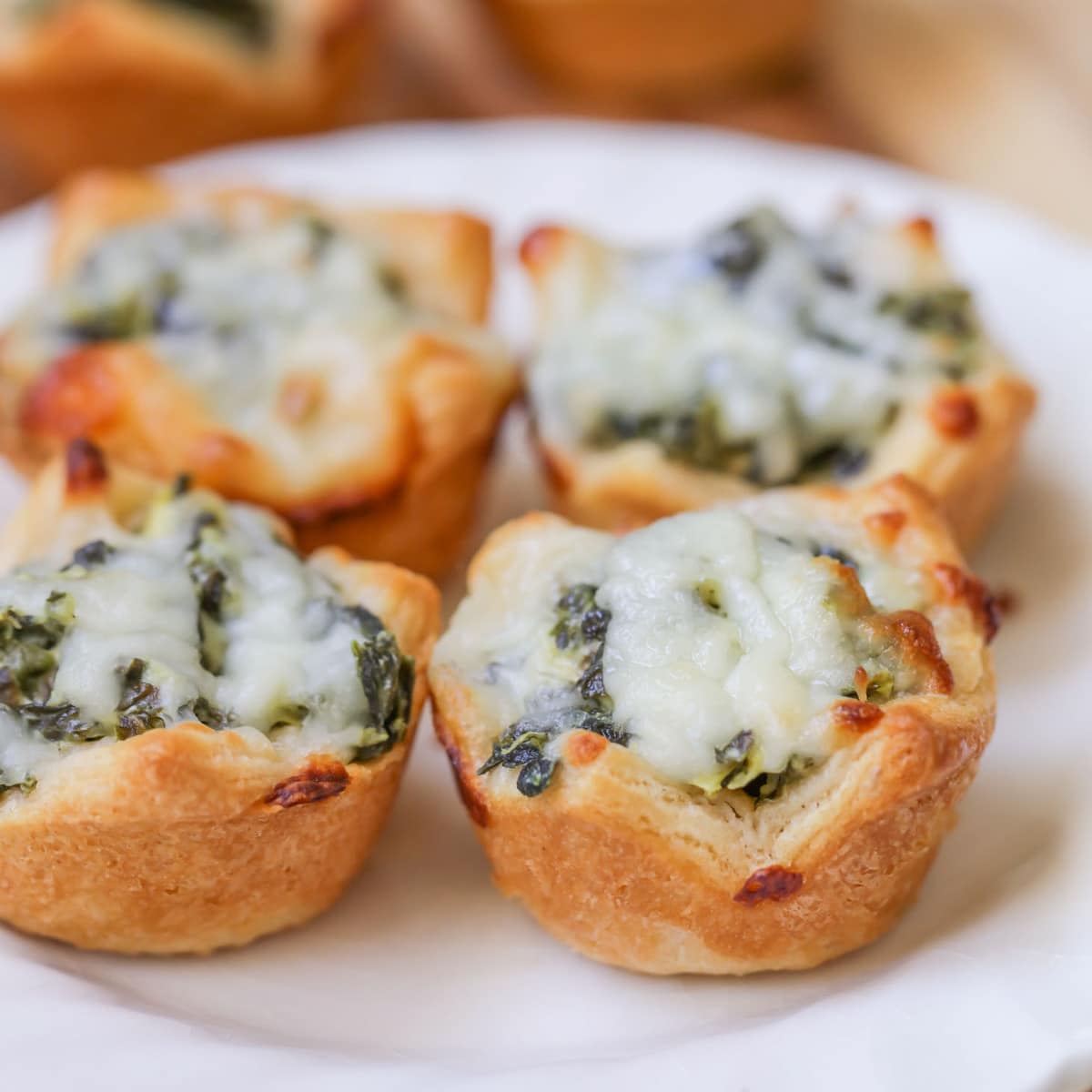 Spinach Dip Bites – Spinach Dip Bites are crunchy, bite-size treats are cheesy and buttery, making them a great appetizer. They are a hit every time!
Sausage Cream Cheese Crescent Rolls – This simple 3-ingredient appetizer is great for parties and get togethers and is so full of flavor! Everyone will love these Sausage Cream Cheese Crescent Rolls.
Sausage Stuffed Jalapeños – These sausage stuffed jalapeños are also filled with cream cheese and baked to perfection. Trust us when we say they're a must-have appetizer at your next party.
Sausage Rolls – Sausage mixed with delicious seasonings, all wrapped up in puffy pastry make these Sausage Rolls delicious and addicting!
Bruschetta – This yummy Homemade Bruschetta is simple and perfect for any party! It includes fresh ingredients and is the perfect Italian appetizer!
Brie And Pear Tarts – Decadent Brie and Pear Tarts are elegant, delicious, and ready in under 20 minutes! Dazzle your guests with these refined hor d'oeuvres.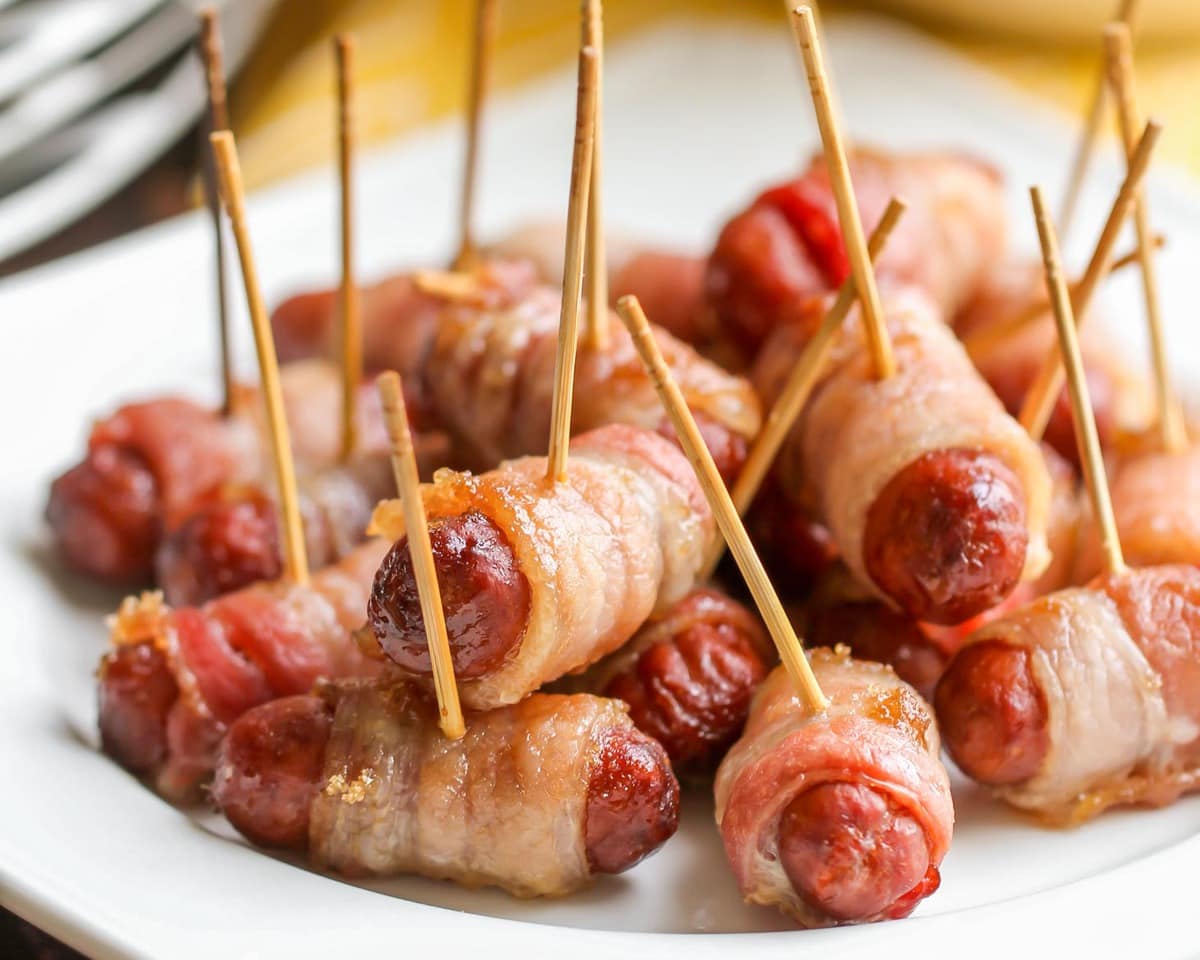 Bacon Wrapped Smokies – Bacon wrapped little smokies sprinkled with brown sugar, and baked to perfection. These bacon wrapped weenies are the ultimate appetizer for any party, and always the first to disappear!
Sweet Potato Skins – Crispy Sweet Potatoes are a delicious buttery parmesan crusted appetizer. Whip these up for your next party!!
BBQ Bacon Wrapped Chicken Bites – BBQ Bacon Wrapped Chicken Bites are simple, quick, and delicious. Chicken smothered in barbecue sauce and wrapped in bacon make for a popular appetizer at any gathering!
Baked Brie Puff Pastry – Buttery & Flaky Baked Brie Puff Pastry is cheesy with a pop of bright apricot jam. It is fancy and delicious!
Cranberry Salsa – Tangy cranberry salsa has just the right amount of zip. It is a gorgeous snack or appetizer for any gathering, especially during the holiday season!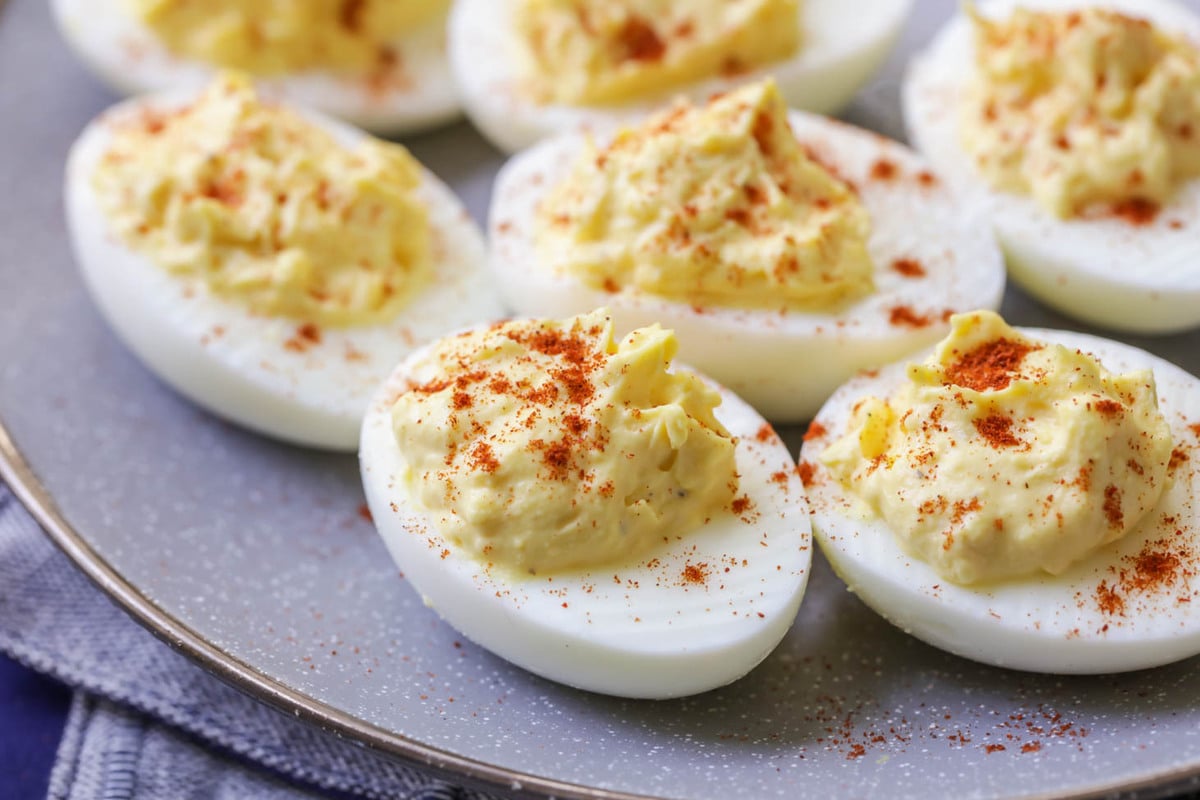 Deviled Eggs – Nothing better than a smooth deviled egg appetizer! You'll be surprised with how easy these are to make. Tons of flavor, super delicious and perfect for parties and holidays.
Jalapeno Jelly – Jalapeño Jelly is a delicious sweet and spicy spread for toast or crackers and can even be used as a glaze or sauce on meats.
Dill Vegetable Dip – The perfect go-to veggie dip for parties and snacking. Use it for vegetables, chips, or whatever you feel like! Even if you don't like dill pickles, you'll love this Dill Vegetable Dip.
Brie Phyllo Tarts – Show-stopper Brie Phyllo Tarts are simply elegant and absolutely delicious. They are ready to enjoy in only 15 minutes!!
Cheese Ball Bites – Mini Cheese Ball Bites taste just like a loaded cheese ball, but mini! They are perfect grab and go appetizers.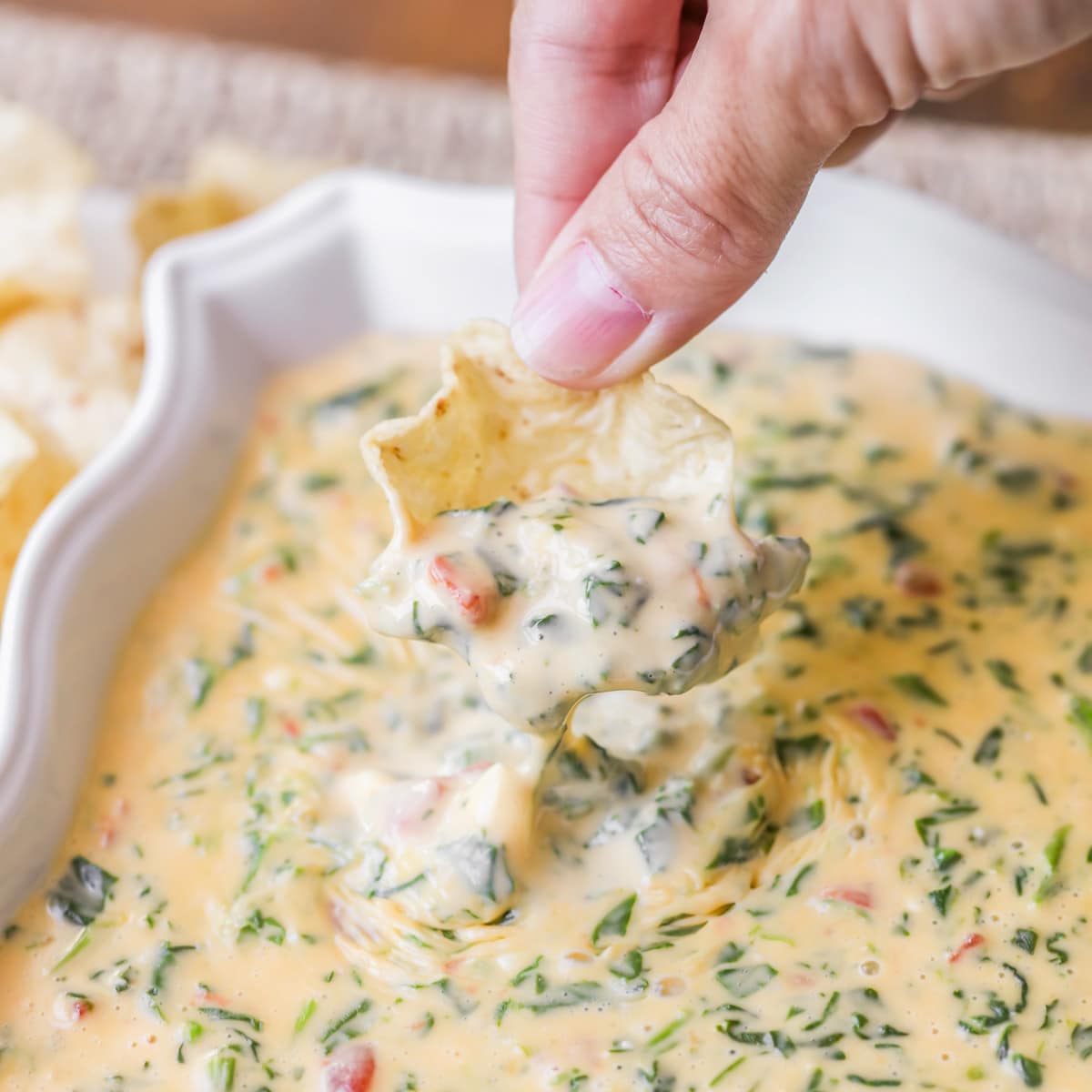 Easy Thanksgiving Appetizers
Take some stress out of the day by including a few easy appetizers. Whether they can be made ahead of time, or whip up in a flash, there are plenty of easy options to choose from!
Velveeta Spinach Dip – Cheesy Velveeta Spinach Dip is a simple 5 ingredient dip that everyone will love! It's quick, easy, and SO tasty!
Pigs in a Blanket – A yummy appetizer kids will love! Homemade pigs in a blanket with delicious crescent dough and a sprinkling of sesame seeds on top!
Jalapeño Popper Dip – Jalapeño Popper Dip is packed with 4 kinds of cheese, just enough spicy Jalapeños to give it a kick, and a golden crispy topping. This dip is sure to be a hit at your next party!
Fried Zucchini – Whether you serve it as a side or an appetizer, this restaurant style Fried Zucchini is a family favorite. Fried to perfection, this dish is simply addicting, especially dipped in ranch and marinara!
Crockpot Meatballs – Sweet + savory Crockpot Meatballs are packed with flavor, and perfect for parties. They are SO easy, yet SO tasty!
Spinach Artichoke Dip – This is the BEST Spinach Artichoke Dip recipe, and the ultimate dip for any get together! Filled with spinach, artichoke hearts, cheese, and more – this dip is sooo cheesy and perfect for any gathering!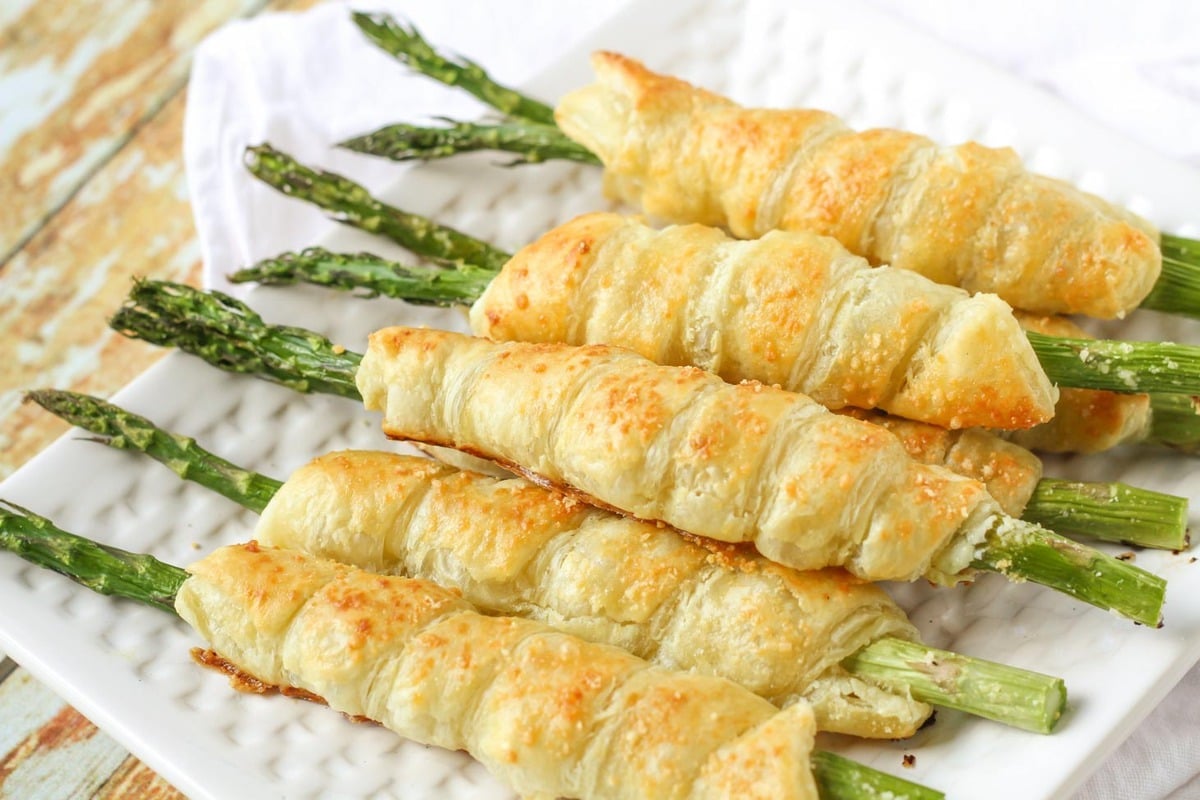 Puff Pastry Wrapped Asparagus Rolls – Asparagus wrapped in Puff Pastry, filled with cream cheese and topped with parmesan. So simple and delicious, it's the perfect side for any meal.
Brown Sugar Beanie Weenies – With only 5 minutes of prep and 3 ingredients, these Brown Sugar Beanie Weenies are by far one of the easiest appetizers! And they taste amazing!
Grape Jelly Meatballs – Delicious 3-ingredient Grape Jelly Meatballs. They take just minutes to prep and are the perfect dinner or appetizer for any party or get together.
Fried Green Beans – Crispy fried green beans making all of your appetizer dreams comes true! Breaded with seasoned bread crumbs and fried to crunchy perfection!
Easy Meatball Recipe – This Homemade Meatball recipe is way better than store bought, and easy too – they take minutes to put together! Made from ground beef mixed with parmesan cheese, salt, pepper, onion and garlic powder, milk, and eggs. These ground beef meatballs are perfect alone or mixed in with pasta!
Barbecue Pineapple Meatballs – Easy Barbecue Pineapple Meatballs are perfect as an appetizer for parties and get togethers or a delicious side dish for dinner.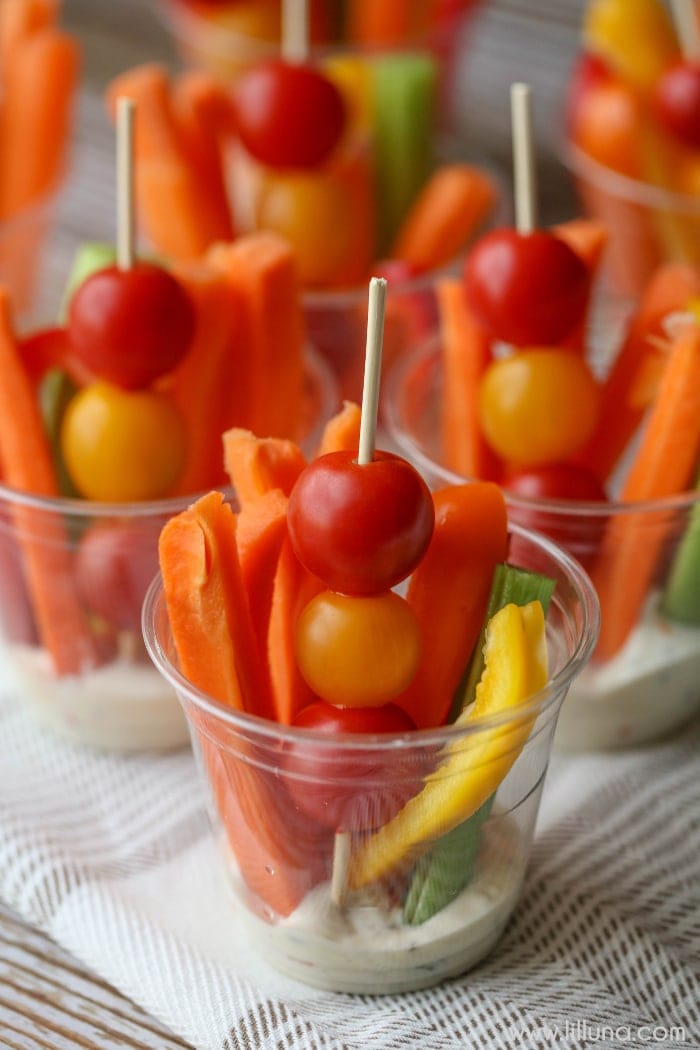 Healthy Thanksgiving Appetizers
It's nice to include a few healthy options in your appetizer spread. These tasty choices utilize veggies, and are on the lighter side!
Veggie Cup Appetizers – Quick and Easy Veggie Cup Appetizers – filled with dressing and veggies, this mess-free snack is great for so many occasions.
Charcuterie Board – We all love to graze during holidays and parties, and what better way to do it than with a Charcuterie board?! Customize with all your favorite meats, cheeses, crackers, veggies, fruits and dips!
Caprese Kabobs – Simple, quick and delicious Caprese Kabobs take minutes to throw together and are perfect for any party or get together.
Homemade Hummus – If you need a quick healthy snack or party appetizer, you can whip up this Homemade Hummus in 5 minutes or less! With just a few simple ingredients, this delicious hummus is perfect for dipping pita bread, fresh veggies, and tortilla chips.
Turkey Veggie Tray – The most festive vegetable tray you will ever make! Perfect for your Thanksgiving dinner with friends and family. Both kids and adults will be impressed!
Veggie Tortilla Roll Ups – These delicious Veggie Tortilla Roll Ups are made from a rolled tortilla filled with Ranch Veggie dip, and chopped veggies, making them the perfect bite-sized party appetizer!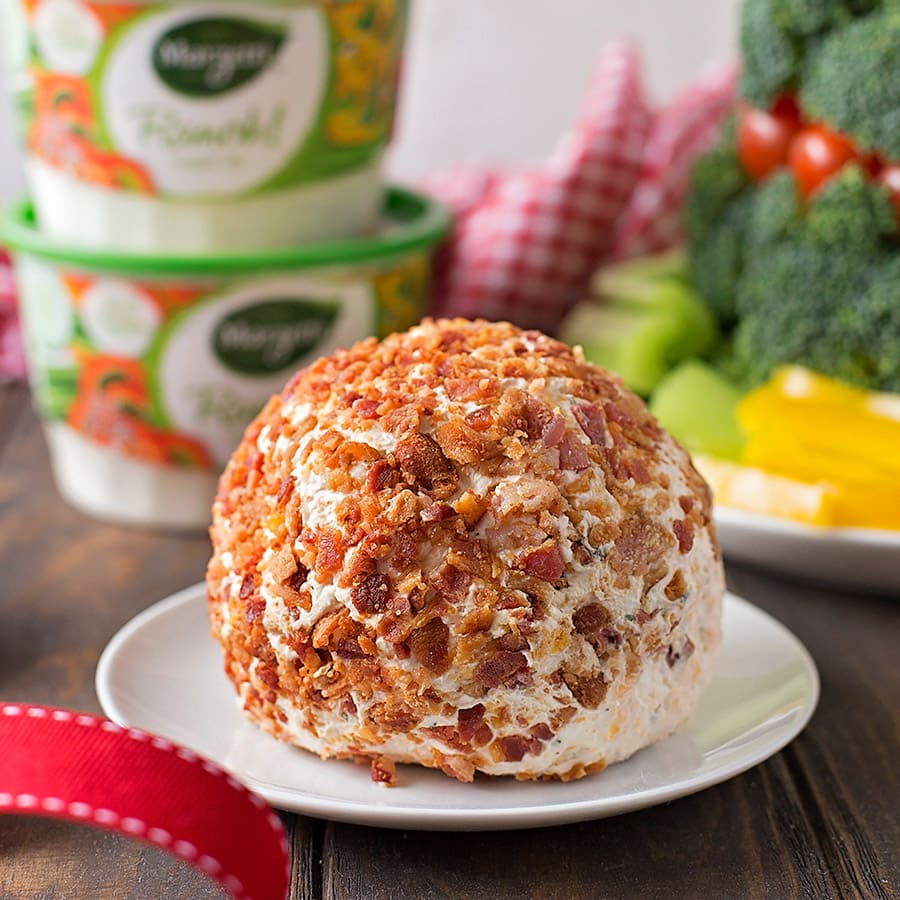 Cold Thanksgiving Appetizers
We love to have appetizers out and ready when guests arrive, so they have something to graze on before dinner.
Many of these cold appetizers can be made ahead of time. They can be served with veggies or crackers (that can even be part of a Charcuterie Board).
Bacon Ranch Cheese Ball – This Bacon Ranch Cheese ball is the perfect partner for your veggie tray! With cheese, bacon, and ranch flavors, you can do no wrong!
Homemade Ranch Dressing – Delicious homemade buttermilk ranch dressing is made in minutes and is better than any store bought version!
Cream Cheese Fruit Dip – This Cream Cheese Fruit Dip is one of the best fruit dip recipes you will ever try! It takes just 5 simple ingredients – cream cheese, vanilla, sugar, marshmallow fluff, and cool whip – and ALWAYS vanishes in minutes!
Pumpkin Dip – Delicious and creamy Pumpkin Gingersnap Dip recipe. A rich and smooth dip for cookies! Ingredients include cream cheese, solid-pack pumpkin, cinnamon, and marshmallow fluff.
Cream Cheese Green Chili Dip – Cream Cheese Green Chili Dip is one of our favorite appetizers. It is is delicious and takes just 1 minute to make!!
Apple Brickle Dip – This 5-Ingredient Apple Brickle Dip recipe takes minutes to make and is so delicious! Plus, it uses common ingredients including, cream cheese, brown sugar, sugar, & vanilla.
---
We know that everyone likes to graze on food and snacks while they wait for the main food to be finished, and we are so glad they are so many easy appetizer options.
Whether you choose a dip or bite-sized snack or something else, we feel like you can never go wrong with a Thanksgiving Charcuterie Board.
What's great about them is you can easily customize it based on your favorite food. We love to do a mix of fruits and veggies and dips, but the best part about them is – anything works!
Here is what you'll need for it:
---
the complete list
Here are the picture cards for ALL of the fantastic Thanksgiving Appetizers listed above.
Nothing gets the excitement of a holiday meal started better than a tasty appetizer and we're sure you'll find the perfect ones for your get together on this list!
---
MORE COLLECTIONS: Healthy Appetizers, Easy Appetizers, Appetizer Dips