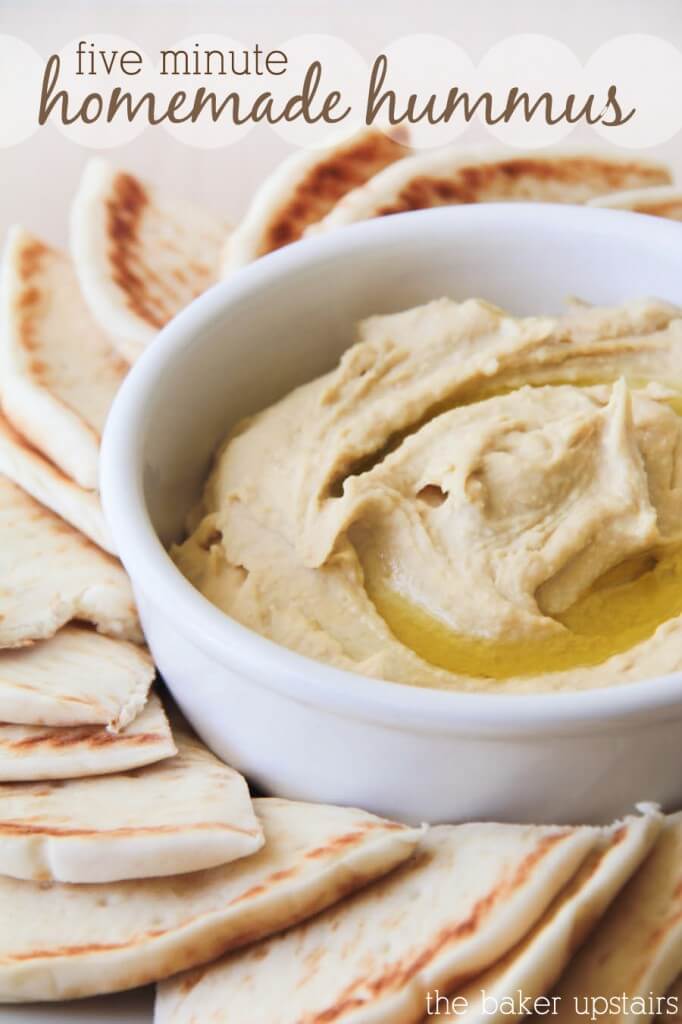 Happy Thanksgiving week! I'm so excited to be back posting today with the easiest appetizer recipe ever. I know hummus isn't the most traditional Thanksgiving appetizer, but my whole family loves it, especially my super picky six year old! I love that it's so easy to make and good for you too. This recipe is perfect for when you're in a pinch and need something quick and delicious!
This is a wonderful basic hummus recipe that can be adapted in so many ways to make it unique! I've tried adding roasted red peppers, sun dried tomatoes, and/or increasing the lemon and garlic and it's delicious every time. You can also use just about anything you can think of for dippers! We've done pita bread, pita crackers, sliced baguette, fresh vegetables (I especially love snap peas and carrots), and tortilla chips, and they've all worked really well.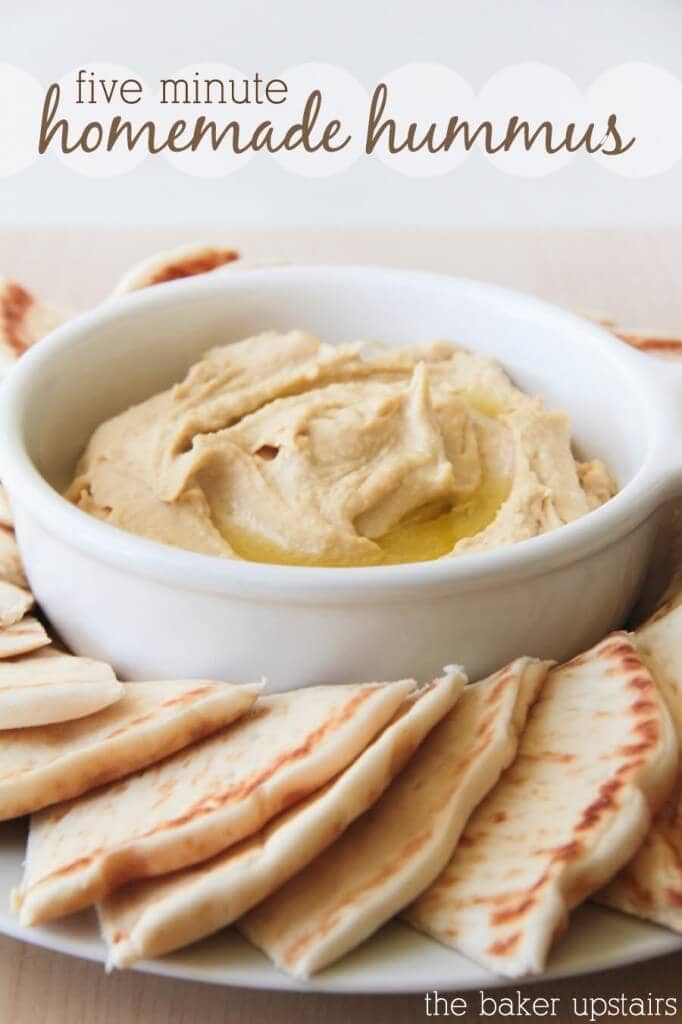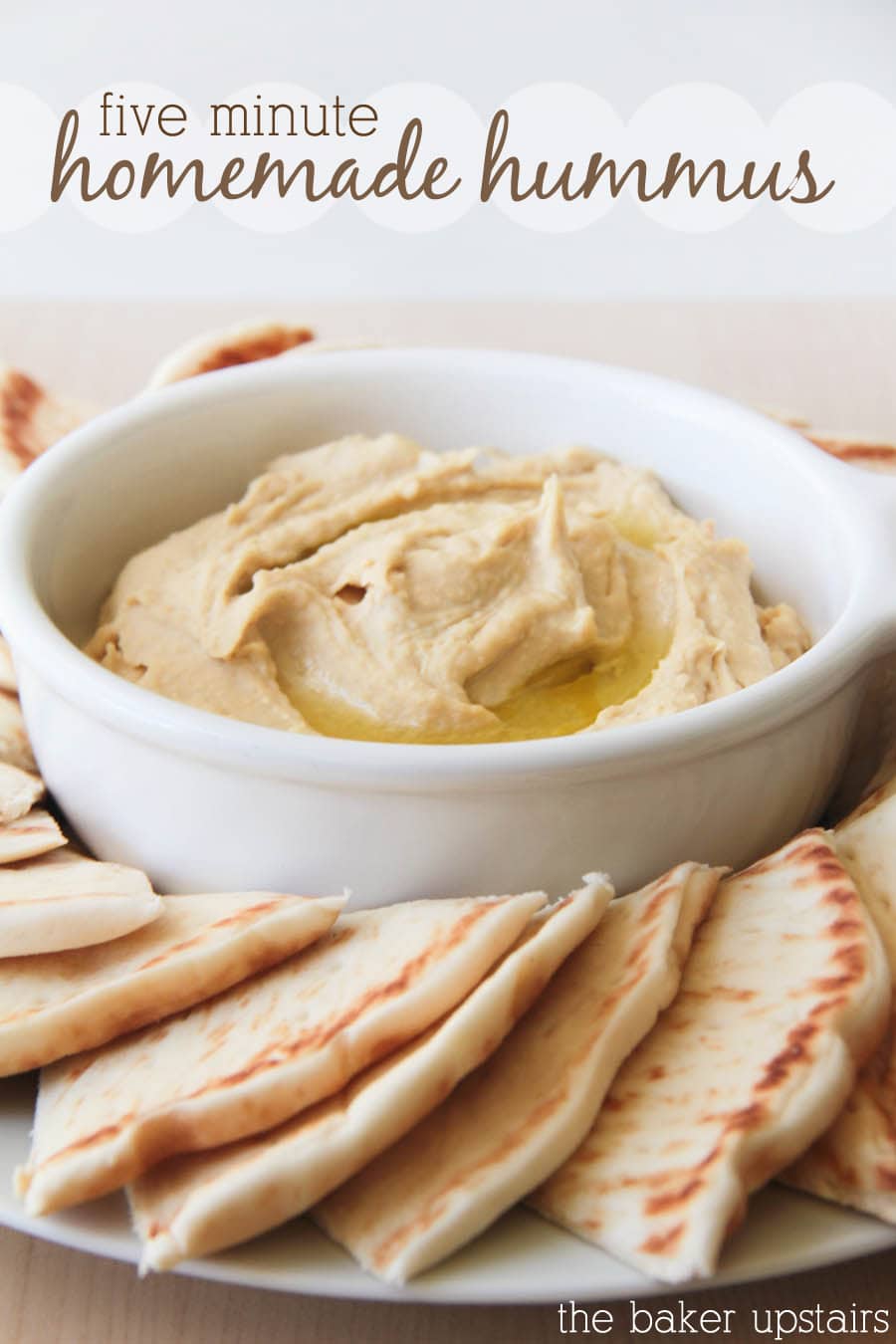 MY OTHER RECIPES
This is another one of those recipes that you make and think, "Wow! I can't believe I made that at home!" You'll never buy store-bought hummus again!
How to make Hummus: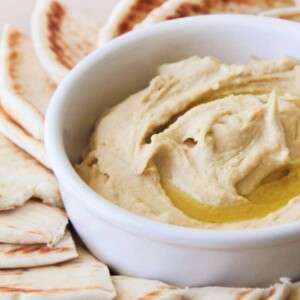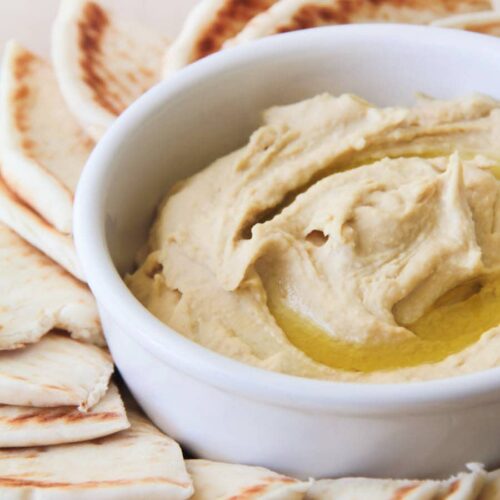 Homemade Hummus Recipe
Ingredients
15

oz

chickpeas

drained

1/4

cup

tahini

2

tbsp

lemon juice

1

tbsp

garlic

minced

1-2

tbsp

olive oil

salt and pepper

to taste
Instructions
To a food processor or blender, add the chickpeas, tahini, lemon juice, garlic, and salt and pepper. Pulse until well blended. Drizzle in olive oil until desired consistency is reached (hummus will firm up a little after refrigeration). Store in the refrigerator in an airtight container.
* If you're having a hard time finding tahini, there are a few places you can try: my grocery store has a small mediterranean/middle eastern food section, and I've found it there. World Market also sells it, and if all else fails, there's always Amazon. It's a little expensive (I think I paid around $6.99 for a small jar) but it lasts a long time and makes a lot of batches of hummus. If you really can't find it, you can make it without, but I think it gives hummus its characteristic taste and texture. Yum!
————————————-
Thanks for sharing this super easy recipe, Alicia!!! Be sure to go to The Baker Upsatirs for more fun projects from Alicia, and for more information about her please go HERE.
For another great dip recipe, check out this favorite:
For even more dips, check out:
ENJOY!