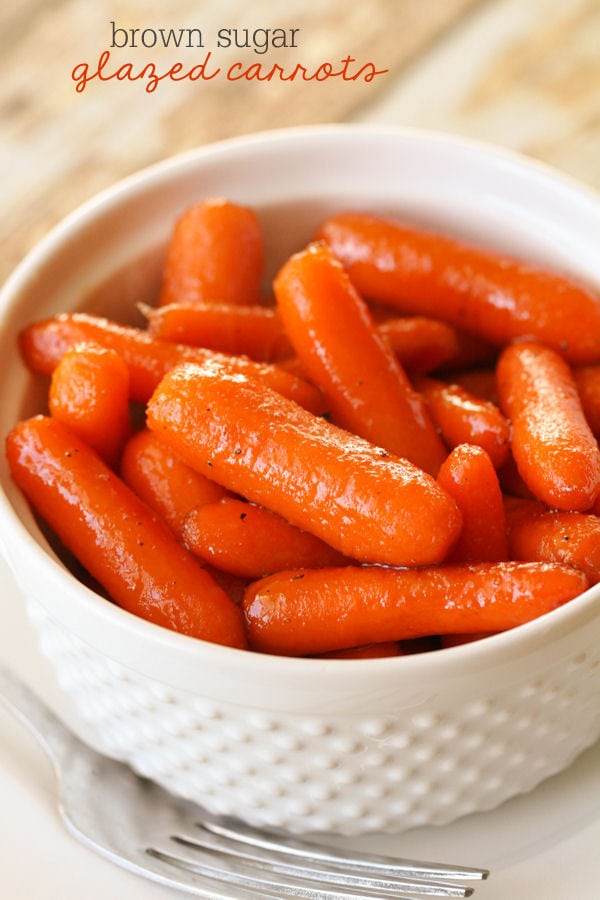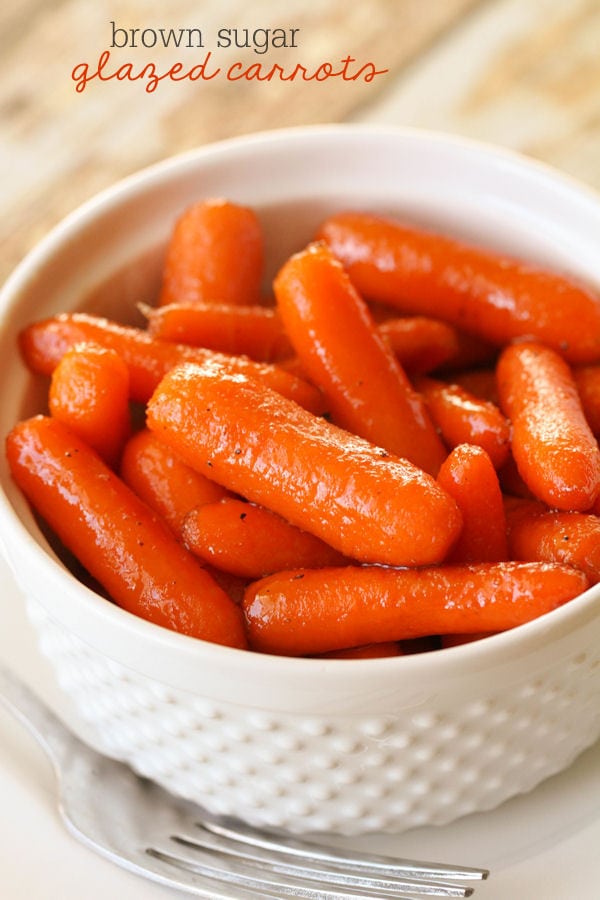 I LOVE finding super easy but delicious side dishes. This next recipe is one of those. In fact, it has to be one of my all-time favorite side dishes ever!! My kids love them, the hubby and I love them, and they are so easy to do. I'm sure most of you have tried them, but the last time I made them they turned out super perfect, and I wanted to make sure I shared with you how I did them. The Brown Sugar Glazed Carrots recipe I used came from Simply Scratch. I modified it just a bit, and they turned out perfect!!
I honestly think I could eat these every day, and it's not because they're carrots… it's because adding butter and brown sugar to carrots makes them so stinking good!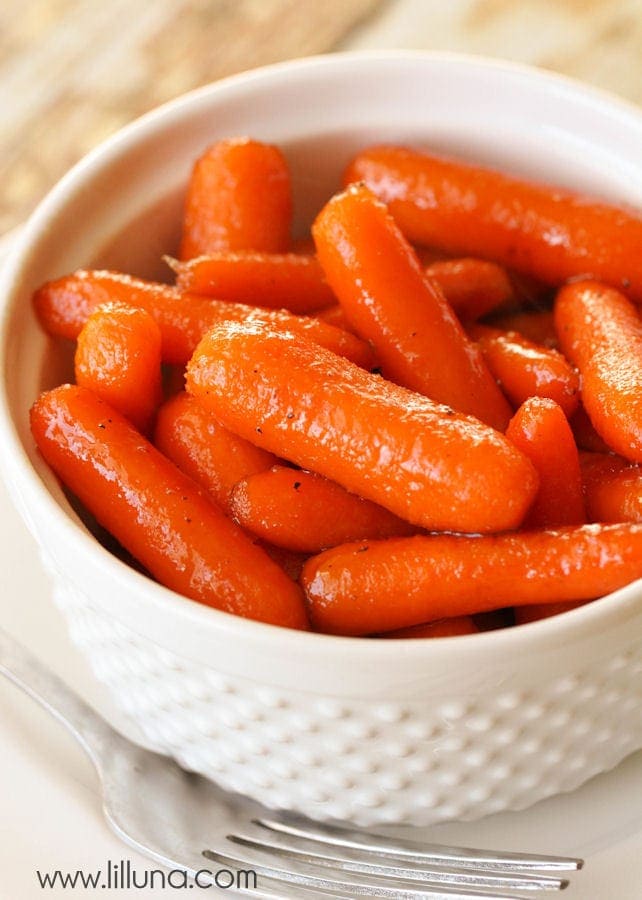 MY OTHER RECIPES
I could seriously eat a whole bowl of this right now!! It's definitely my go-to side dish!! In fact, I love this recipe so much I tried it with Red Potatoes – and it was also amazing! I hope you like these Candied Carrots as much as we did.
For more favorite side dishes, check out:
How to make Glazed Carrots:
Brown Sugar Glazed Carrots
Delicious Glazed carrots recipe - taking carrots to a whole new level with this favorite side dish!
Ingredients
1 16 oz. Bag of baby carrots
½ cup water
1½ TB butter
1½ TB brown sugar
Salt & Pepper to taste
Instructions
Bring carrots, water, butter and brown sugar to a boil in a pan over medium-high heat.
Turn to low and simmer for approximately 6 minutes.
Turn back to high and cook until all the water is evaporated and carrots are tender. It took me another 5-6 minutes.
Remove from heat. Salt and Pepper, and enjoy!