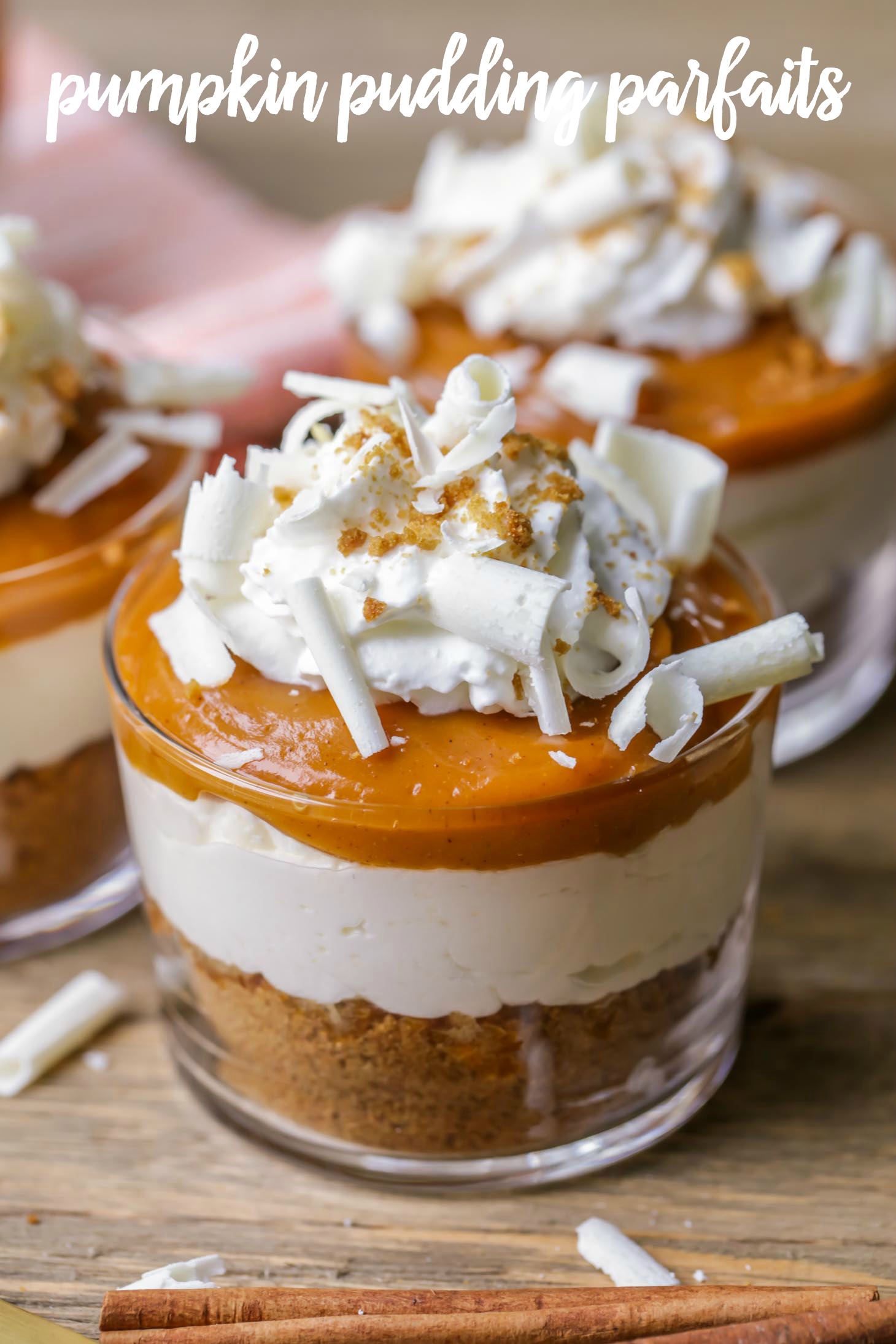 Are you guys ready for all things PUMPKIN? I sure hope so because we have lots of pumpkin recipes in the pipeline, and ALL of them are delicious! Today's recipe was inspired by the Pumpkin Lasagna that I shared last year. It was such a hit, I thought I would do a parfait version. The only problem with this is that I was trying to make the recipe in July, and you know how hard it is to find Pumpkin Oreos in July?! HARD!! I had extra pumpkin pudding from last fall, but since the Oreos were so hard to find, we just used ginger snaps. They worked perfectly and still gave a similar and delicious taste for these Pumpkin Pudding Parfaits.
Making the dessert in a 9×13 is always nice for events with lots of people, but in case you are doing something smaller these parfaits are perfect. Pair it with cute cups and the cookie crumbs, whipped cream and white chocolate curls and you have a delicious treat that looks like a million bucks!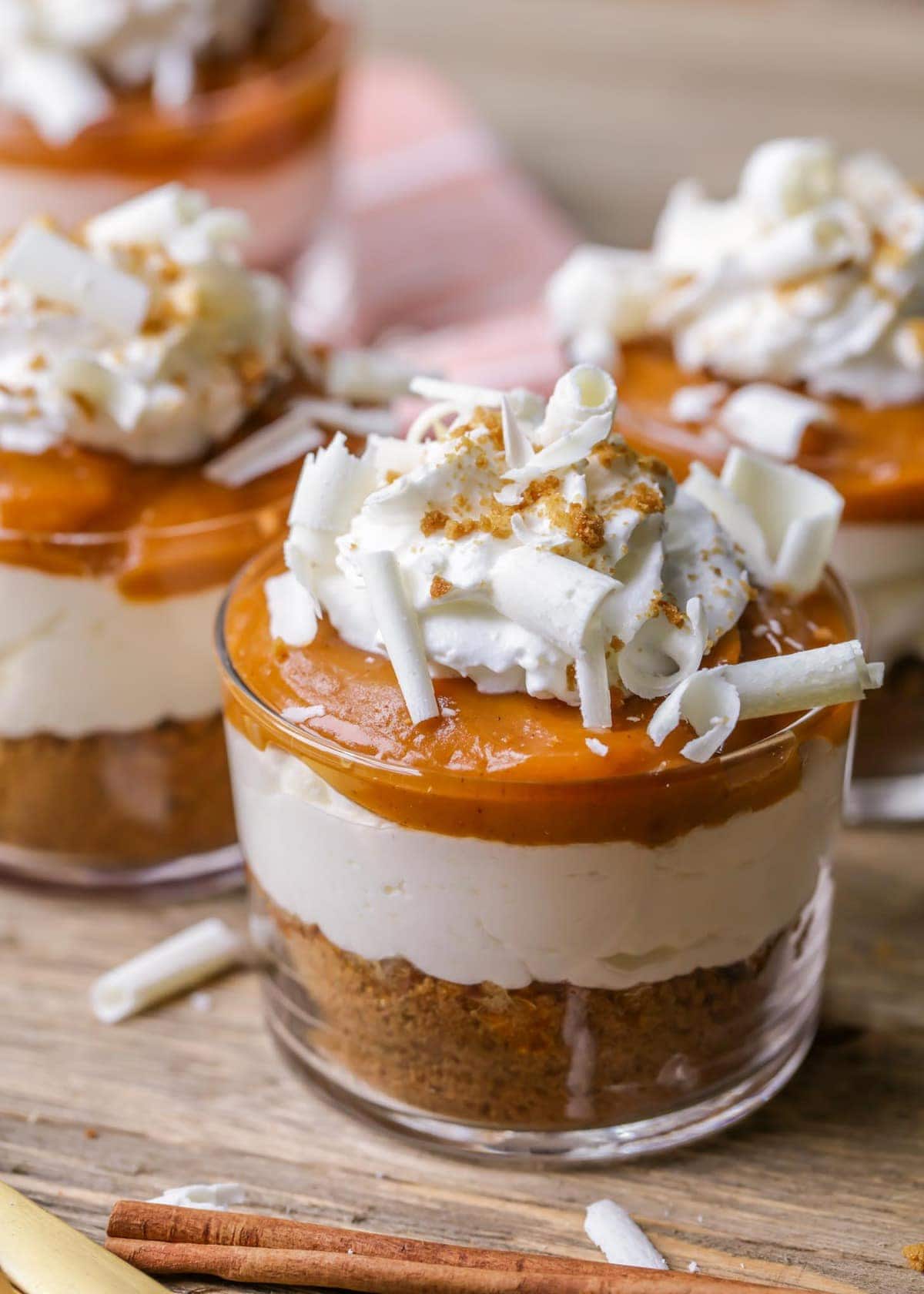 MY OTHER RECIPES
The chocolate curls, crumbs and whipped cream make this dessert look even more amazing!
Seriously – delicious!! These are perfect for parties and are the perfect fall treat to make and enjoy. Best part is that they are so easy to make. 😉
Pumpkin Pudding Parfaits:
Pumpkin Pudding Parfaits
Pumpkin Pudding Parfaits - a ginger snap base, cream cheese layer, pumpkin pudding layer and topped with whipped cream, crumbs and white chocolate curls!
Ingredients
20 Ginger snaps (you can use more if needed) or Pumpkin Oreos
4 oz. PHILADELPHIA Cream Cheese (softened)
¼ cup butter
½ cup powdered sugar
1 large container cool whip (16 ounces), divided
1 - 3.4 oz packages of pumpkin instant pudding
1 ½ cups milk
white chocolate bar (to make curls with) - I use vanilla candy coating
Instructions
Begin by crushing your Gingersnaps. For a very fine mixture, place cookies in your food processor.
Scoop a few tablespoons into the bottom of several cups (depends on size of cups you use, but divvy accordingly)
In a medium bowl, blend cream cheese, butter, powdered sugar and ½ of the cool whip. Blend well and scoop over cookie crumbs.
In another bowl, make your pudding by adding your milk to your bowl and instant pudding. Whisk together until pudding thickens. Pour over the cream cheese layer.
Top with Cool Whip. Add white chocolate shavings and cookie crumbs.
Refrigerate at least 1 hour before serving.
And in case you'd like to try the 9×13 version, here is the recipe: