Iced Pumpkin Cookies – these soft and spicy cookies are delicious and topped with an easy cinnamon glaze makiing them simply irresistible.
We have a few different styles of pumpkin cookies on the site—pumpkin oatmeal cookies, gooey butter pumpkin cookies, pumpkin chocolate chip cookies, and of course these iced pumpkin cookies! Between all these cookie recipes, there's something for everyone!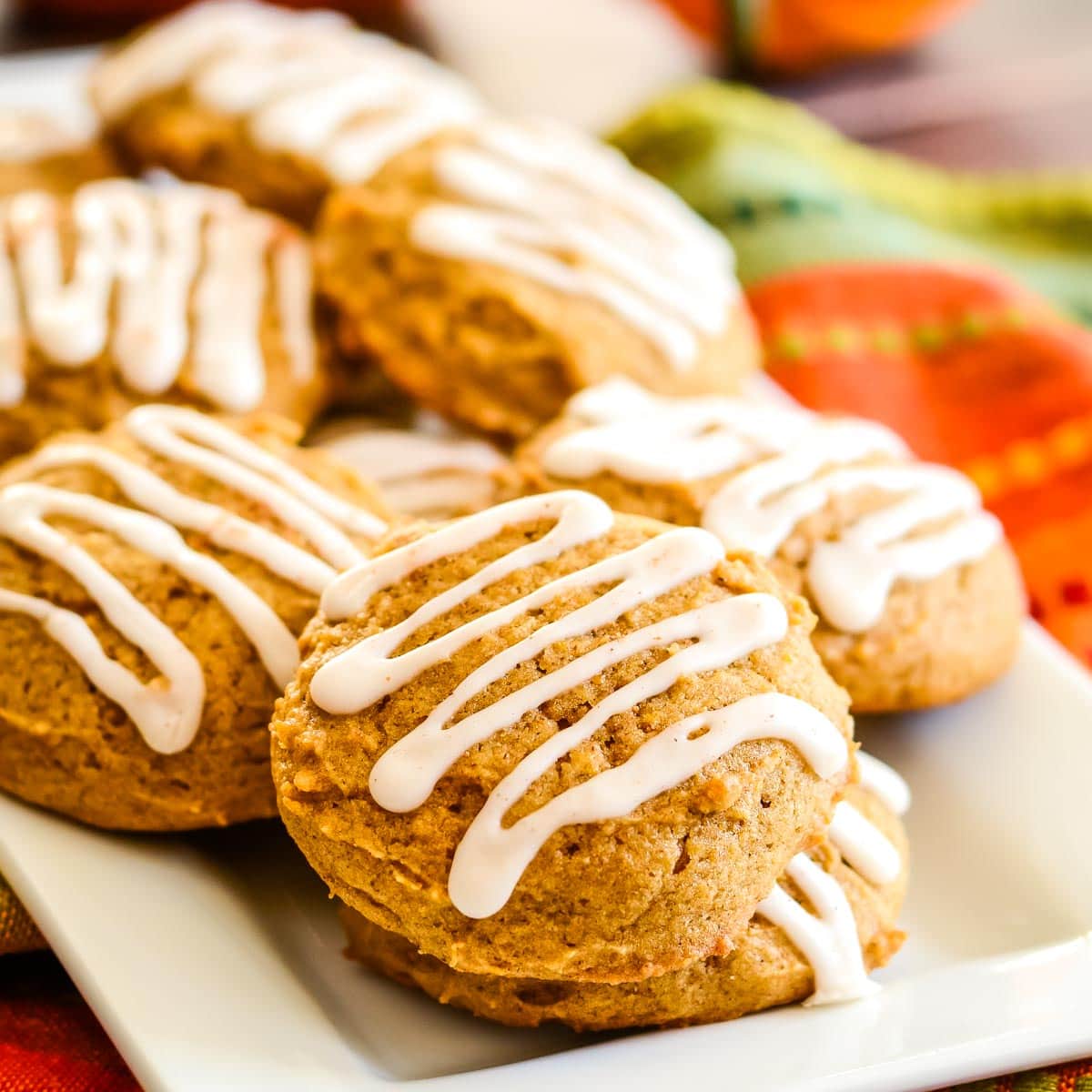 pumpkin cookies + Cinnamon icing
It's just not fall at my house without at least one batch of pumpkin cookies. This recipe is simple, but trust me, these cookies are packed with pumpkin spice flavor!
Today's frosted pumpkin cookies are soft and delicious, and a perfect treat for any pumpkin fan!
With cinnamon, nutmeg, cloves, and ginger, they will make your house smell amazing. I even added cinnamon to the icing to give them even more fall flavor. The cookies themselves aren't overly sweet, so the icing is the perfect way to finish them off.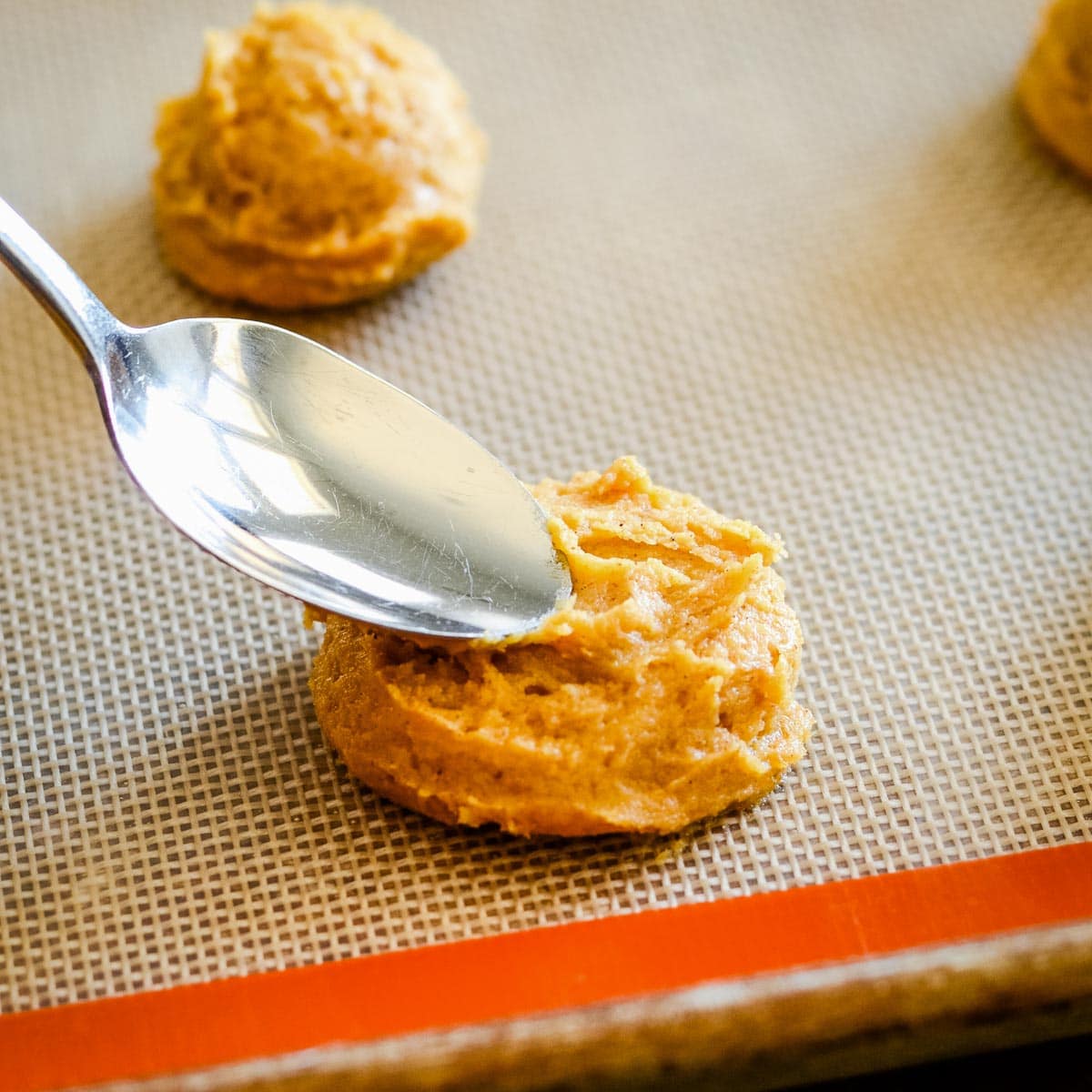 making the cookies
You start by whisking together the dry ingredients. Then cream together your softened butter and sugar in another bowl. Beat in the pumpkin, egg, and vanilla. Stir in the dry ingredients just until all the flour is moistened. The dough will be sticky.
Drop spoonfuls of the dough onto lightly greased (or silicone lined) cookie sheets. Flatten each cookie out a bit either with a wet spoon, or your hand. I eventually discovered that it was easiest to get my hand wet and flatten them that way.
Bake the cookies at 350° for about 15 minutes or until set in the middle.
The Cinnamon Icing
After they are cooled, whip up your icing. It's a simple mixture of powdered sugar, melted butter, milk, vanilla, and cinnamon.
I like to whisk the ingredients together till smooth, then pour the icing into a ziplock bag. Snip the corner of the bag, and it is much easier to drizzle the icing on evenly with pretty bakery quality results.
TIP: If you want the icing to hold it's shape, make sure your cookies are completely cool before you add the icing. I usually remove my cookies to cooling racks, but I let this batch cool on the pan and it worked just fine.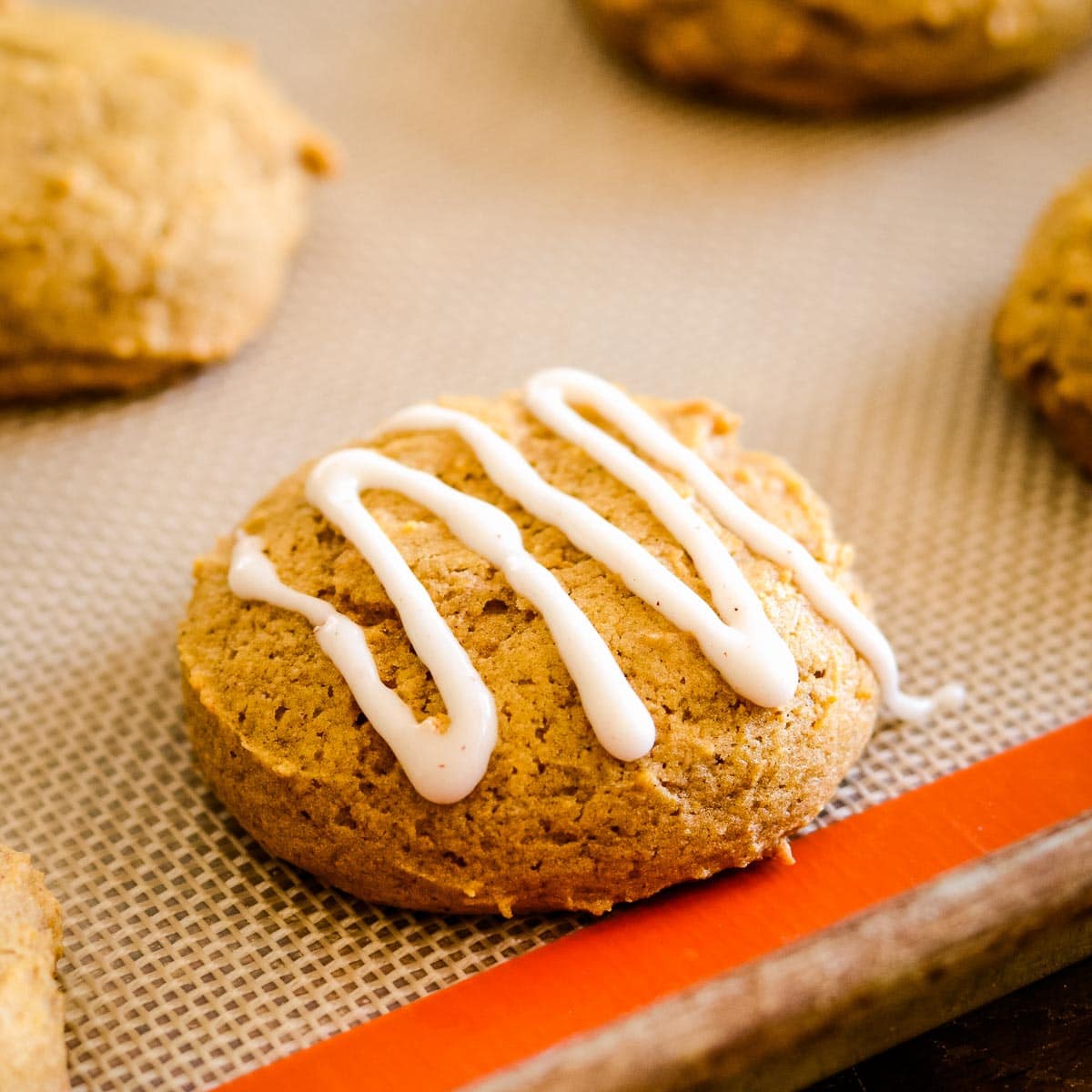 More Tips + Tricks
STORING: If you have leftover cookies they will store for 3-4 days at room temperature. I like to just place them on a single layer on a clean cookie sheet and cover them with a lid. That way the icing stays intact. (You can also FREEZE these cookies for 4-6 weeks but we recommend waiting to frost them until ready to eat) 😉
STACKING: If you do need to stack them, I recommend placing sheets of waxed paper between the layers.
Give these pumpkin cookies a try, they may just become a new family favorite at your house!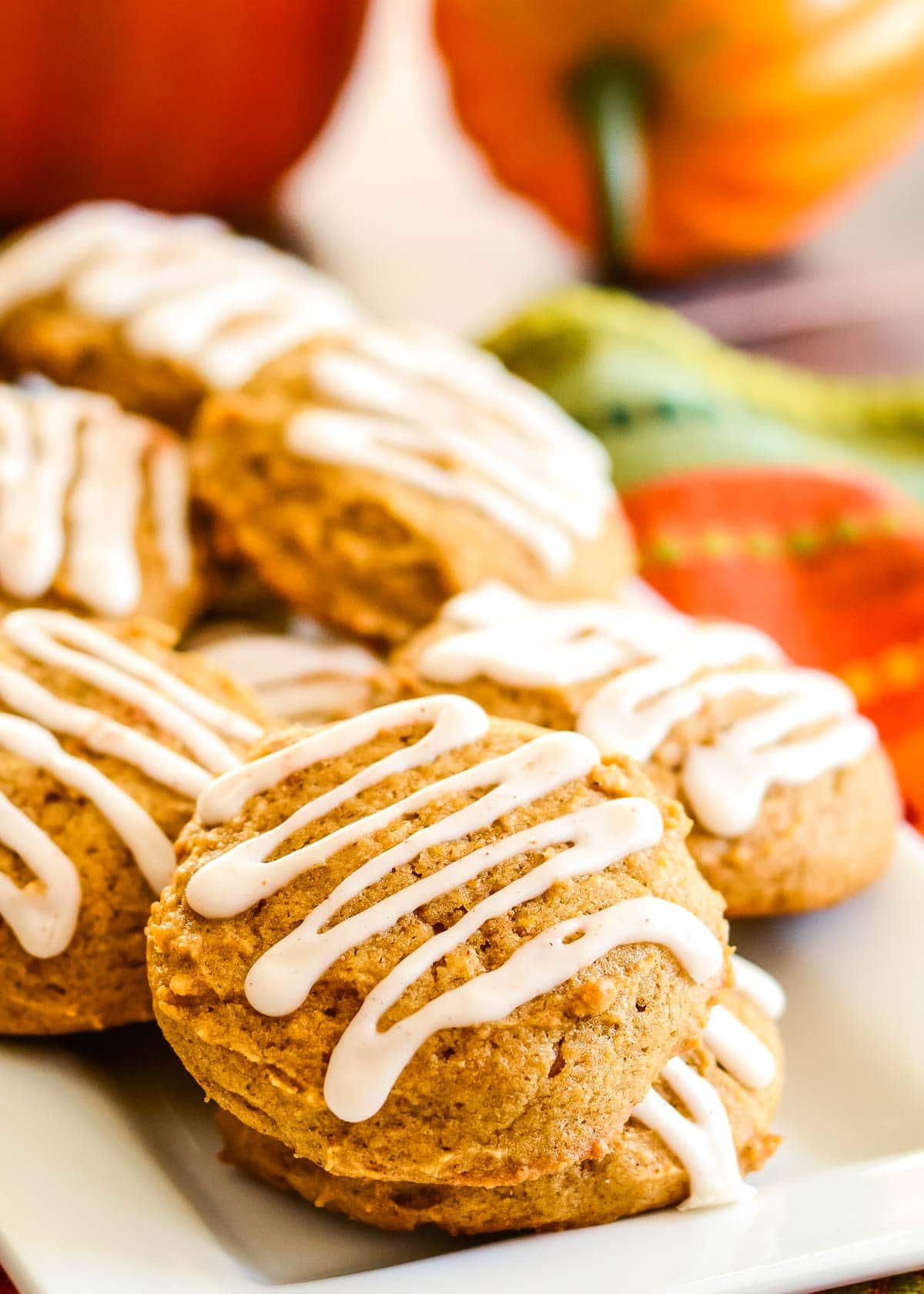 more tasty pumpkin recipes to try:
Iced Pumpkin Cookie Recipe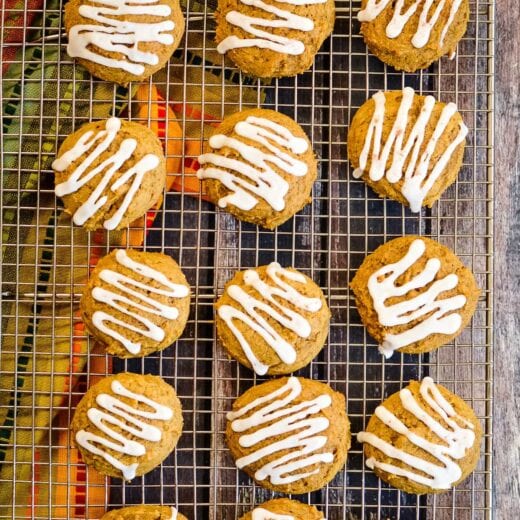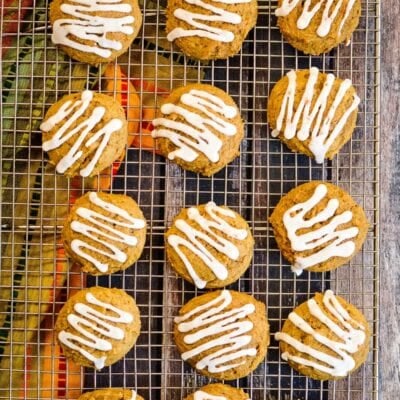 Iced Pumpkin Cookies - these soft and spicy cookies are a fall favorite! An easy cinnamon glaze makes them simply irresistible.
Instructions
Preheat oven to 350 °. Spray a cookie sheet with non stick spray.

Whisk together flour, baking powder, baking soda, salt, and spices in a small bowl; set aside.

Beat softened butter and sugar in a large mixing bowl till creamy. Beat in pumpkin, egg, and vanilla. Stir in dry ingredients just until moistened.

Scoop spoonfuls of dough onto prepared pans. Flatten slightly with a set hand or spoon. Bake at 350° for 13-18 minutes or till set in the middle.

Let cookies cool completely, then drizzle icing over the tops. I like to use a ziplock bag with the corner snipped to drizzle my icing, but you can just use a fork or spoon.

For icing, whisk all ingredients together until smooth, adding enough milk to get the correct consistency.