I'm on a PUMPKIN kick. I'm apologizing now if you're not a pumpkin lover because I may have a few more Pumpkin recipes in the works. If you love pumpkin, then you'll be happy because every PUMPKIN recipe I've made so far has turned out FABULOUS!! And that means a lot coming from me because I like pumpkin but I don't love pumpkin. 😉
I'm calling this next recipe Gooey Butter Pumpkin Cookies. They're a spin off of my Gooey Butter Cookies. I brought them to a church function Saturday night, and they were gone in no time. The best part about them is they are so soft and gooey and are perfect for this time of year. I like that you can taste the pumpkin but it's not too pumpkin-y. The recipe also includes cream cheese (and BUTTER!!), so you know it has to be good. 😀
Pretty much any recipe with Cream Cheese and Butter is a keeper in my book. This is one I hope to make every year in the fall when the Pumpkin Cake Mix is out. 🙂

Gooey Butter Pumpkin Cookies
Ingredients
1 Perfectly Pumpkin Cake Mix
½ cup butter softened
½ tsp. vanilla
8 oz Cream Cheese bar softened
1 egg
powdered sugar
Instructions
Beat butter, vanilla, egg and cream cheese until fluffy. Mix in cake mix.
Chill for 30 minutes.
Roll into balls and dip in a bowl of powdered sugar.
Bake at 350 for 10-12 minutes, and sift powdered sugar on top if desired.
Found this Pillsbury Perfectly Pumpkin Cake Mix in the Halloween section at Target. I haven't spotted it anywhere else just yet but will let you know if I do. It's LIMITED EDITION so if you love pumpkin I'd stock up on it. 🙂


I'm telling ya – so soft and delicious! You will definitely want to give them a try.
And I'd love to hear if you do. I hope you guys like them as much as we did. 🙂
For more Gooey Goodness be sure to check out: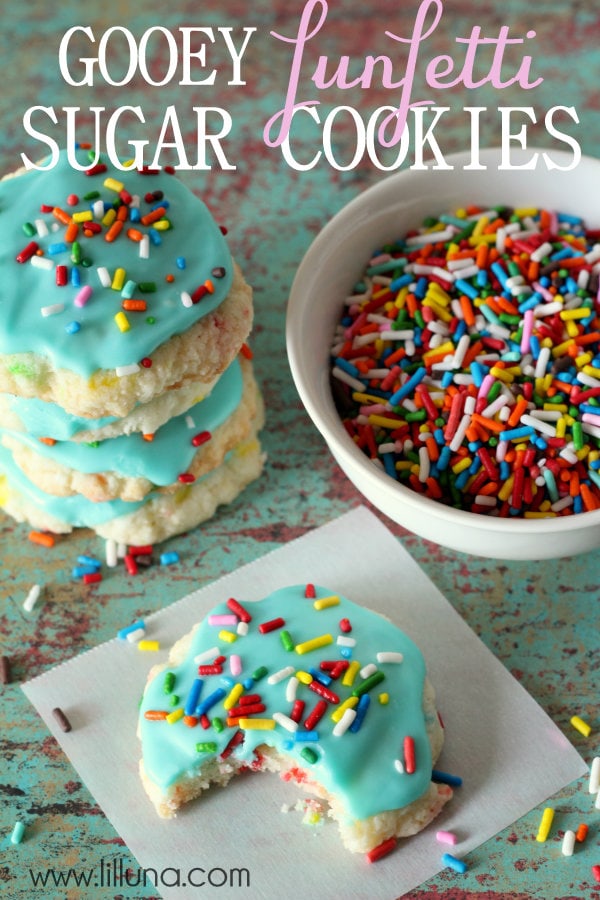 Check Out My Other Recipes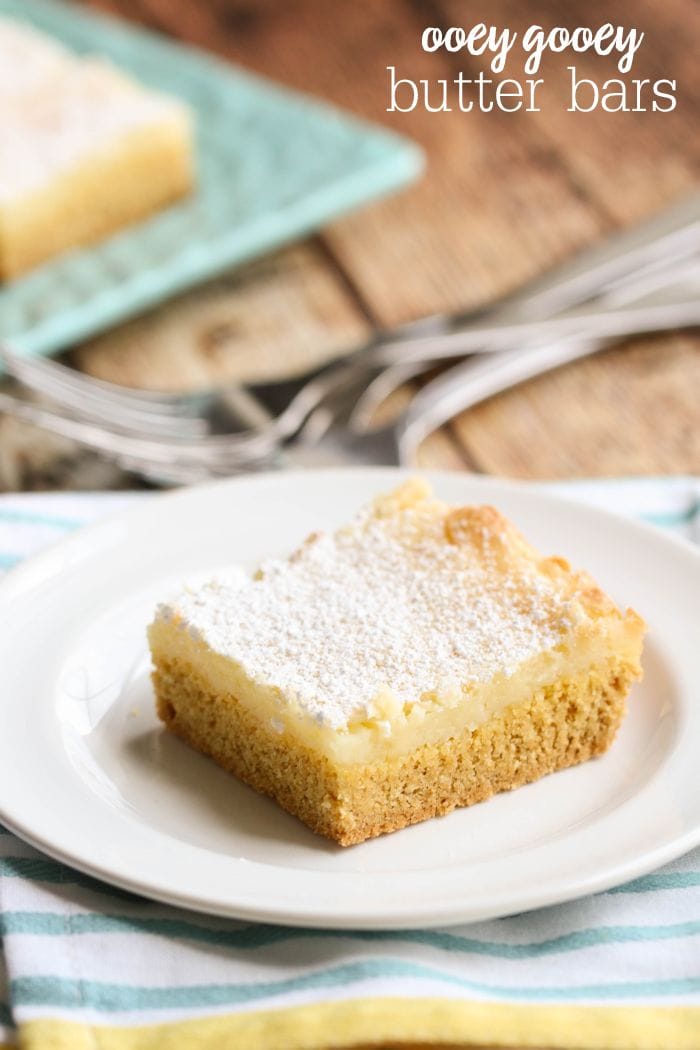 And for another pumpkin treat, check out: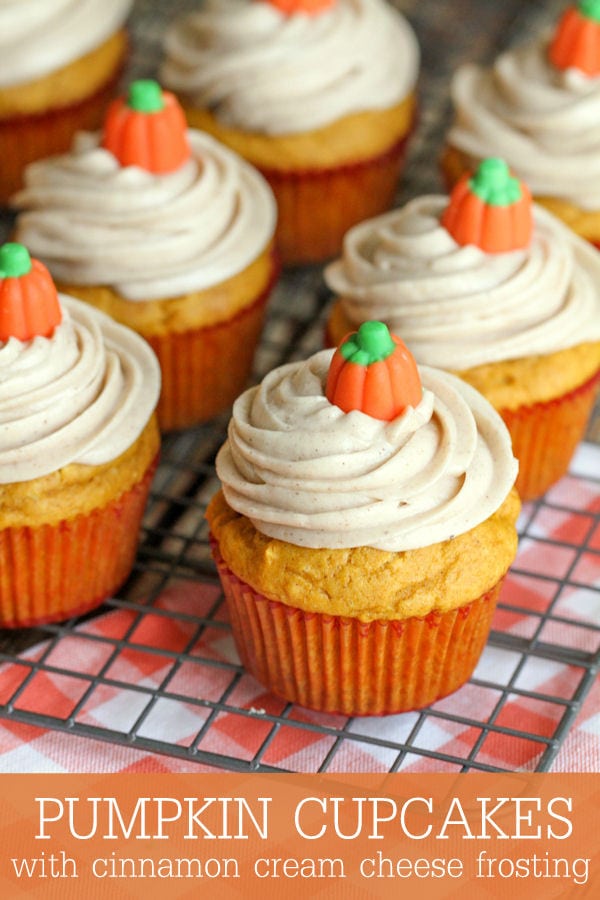 Easy Pumpkin Cupcakes with Cinnamon Cream Cheese Frosting
Lots of GOOEY Recipes, I know!! 😀
For all Dessert recipes go HERE.
For all Lil' Luna recipes go HERE.
And get weekly emails with monthly freebies by signing up for the Lil' Luna newsletter. 🙂
For even more great ideas follow me on Facebook – Pinterest – Instagram – Twitter – Periscope.
ENJOY!
Need more recipes and creative ideas? Sign up and get a FREE copy of my latest ebook!