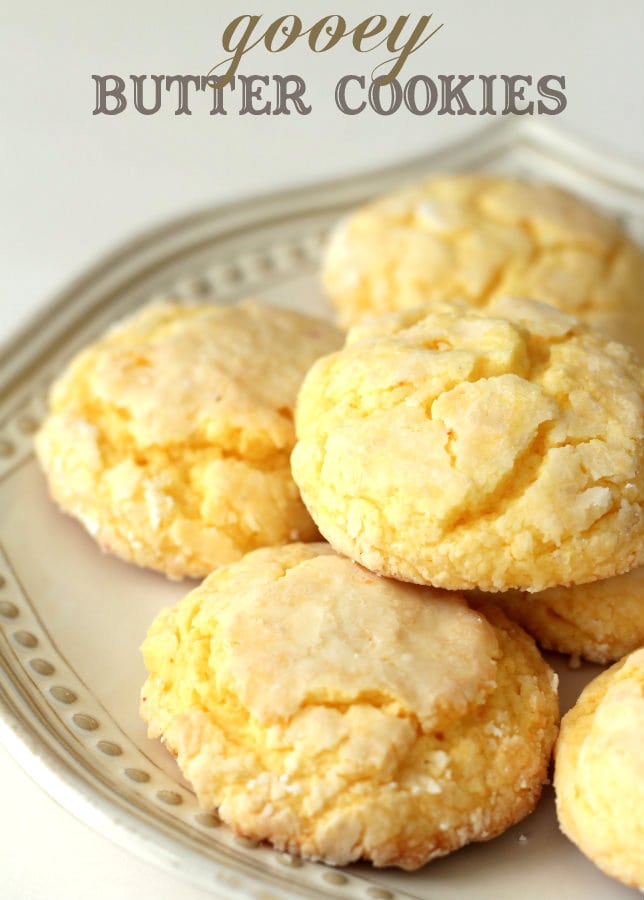 This next recipe is one that we make all the time at home. It's quick, easy and the kids love them. They're called Gooey Butter Cookies (aka Cake Mix Cookies). They are made with cake mix and are so moist and butter-y that I have yet to meet someone who didn't like them.  If you're looking for a quick cookie recipe that will be a hit – this is your treat! What's great is if you're feeling like a cookie, but not necessarily the typical Chocolate Chip kind, this one is a great substitute! They'e pretty much half a cookie and half a cupcake, and you really can't go wrong with that.
Another reason why I LOVE this recipe is because it can be easily changed up. Based on whatever cake mix you use, you can change the flavor up. You can also add candy and sprinkles on top or in the cookies which can take them to a whole new level.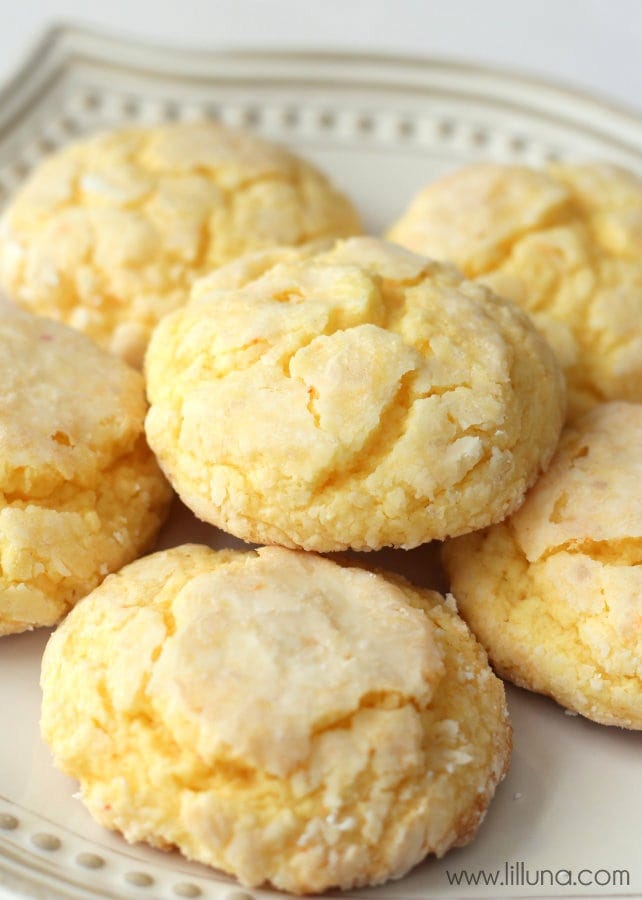 MY OTHER RECIPES
I have tried so many varieties of these cake mix cookies in the past, so be sure to check them out at the end of the post. The Gooey Monster Cookies are especially popular with the kids, and especially around Halloween. 😉
For more butter cookies, check out:
How to make Gooey Butter Cookies:
Gooey Butter Cookies Recipe
We love these Gooey Butter Cookies - so easy and so yummy! These delicious cookies include yellow cake mix and powdered sugar!
Ingredients
Yellow Cake Box Mix
½ cup butter, softened
½ tsp. vanilla
1 8 oz. Cream Cheese bar, softened
1 egg
powdered sugar
Instructions
Beat butter, vanilla, egg and cream cheese until fluffy.
Mix in cake mix.
Chill for 30 minutes.
Roll into balls and dip in a bowl of powdered sugar.
Bake at 350 for 10-12 minutes, and sift powdered sugar on top if desired.