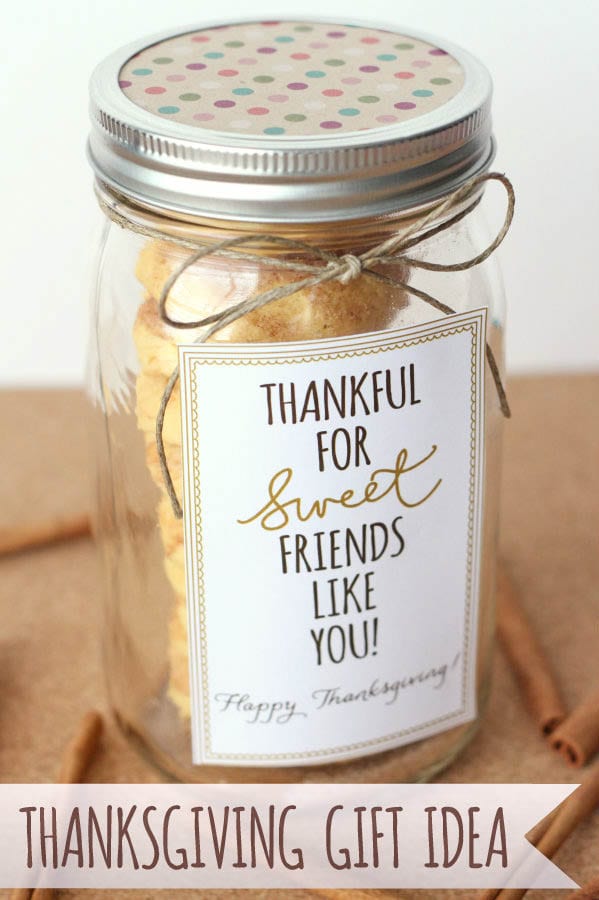 It's the perfect time of year to stop and take a minute to count your many blessings. We gathered some friends together for a gratitude blog hop because we wanted to let our families know just how much we love and appreciate them. Check out my project for a simple Cake Batter Snickerdoodle Recipe + Gift and then visit my friends to see what they created with the "Gratitude" theme. There are recipes, printables and family traditions included in this blog hop that I think you will LOVE!
I wanted to share with you guys a simple recipe as well as show you how to turn it into an easy and cute gift idea too. I thought it was a cute and simple gift idea perfect for those that you are thankful for. You can obviously fill it with any type of goodies you'd like but I filled mine with Cake Batter Snickerdoodles (a new recipe I just tried last week).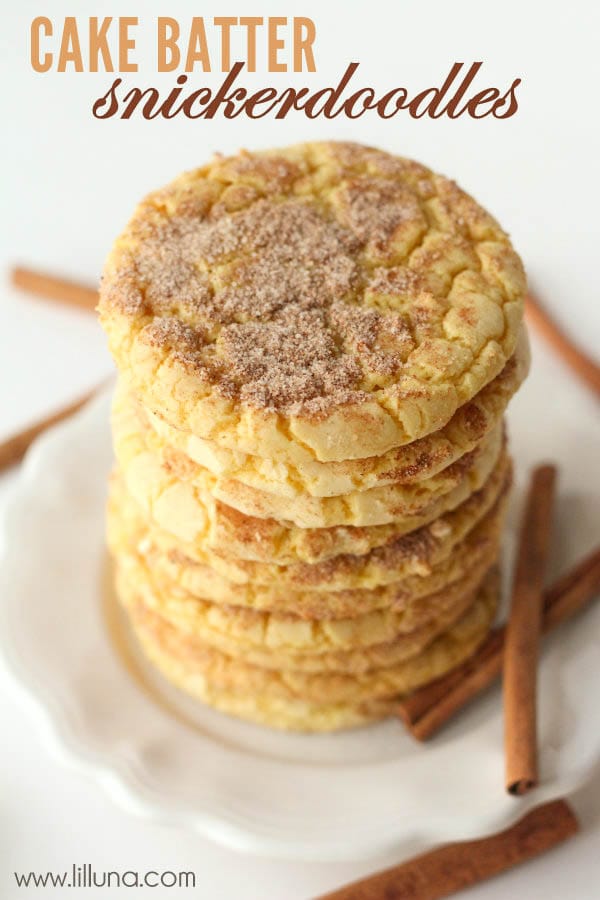 The whole thing was so easy to throw together. This is what you'll need to do it too:
SUPPLIES:
– Jar
– Thankful print (available for download below)
– Ribbon/Twine/Jute
– Scrapbook Paper
– Glue Dots
– Treat of some sort
DIRECTIONS: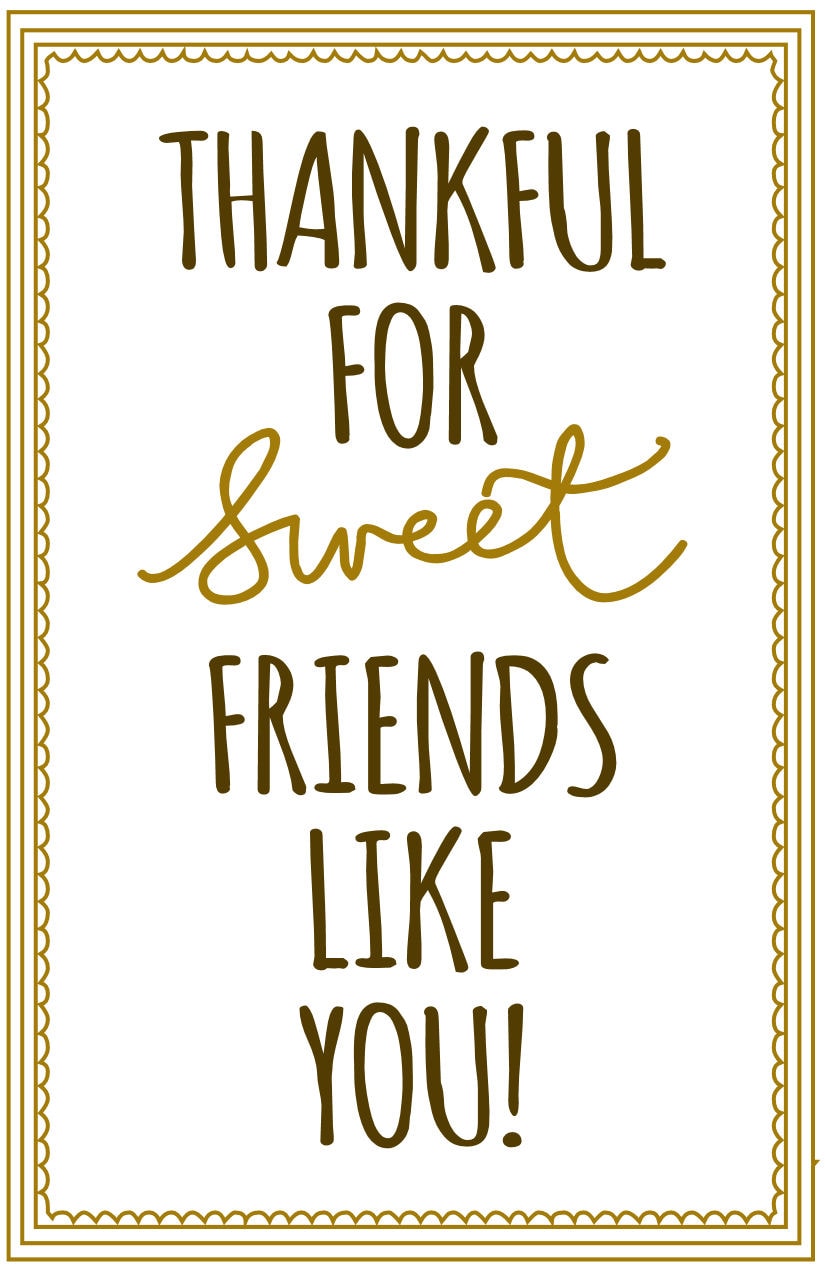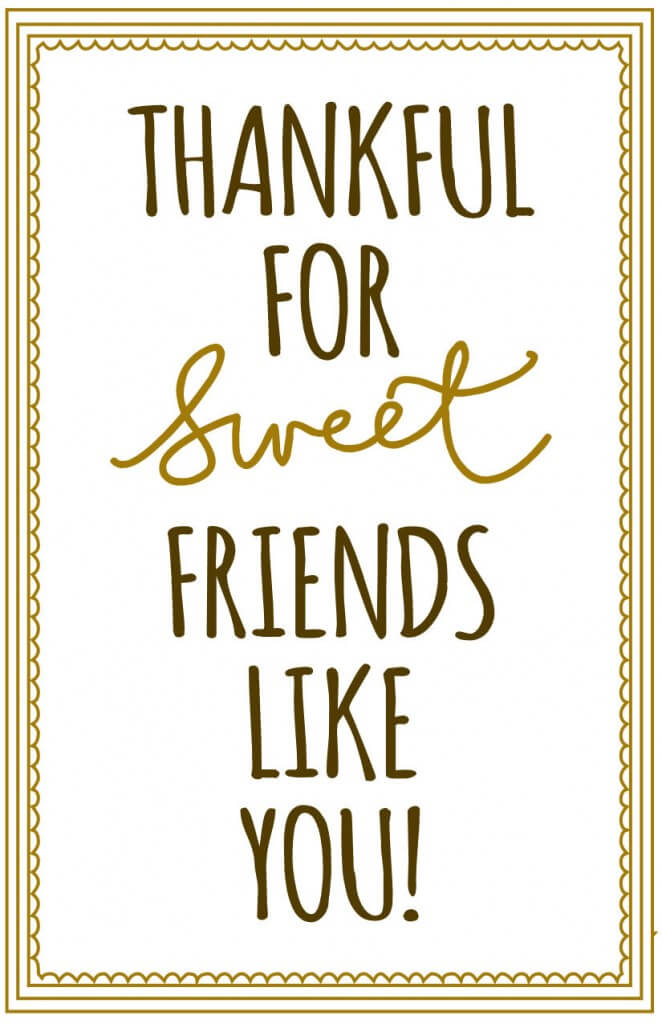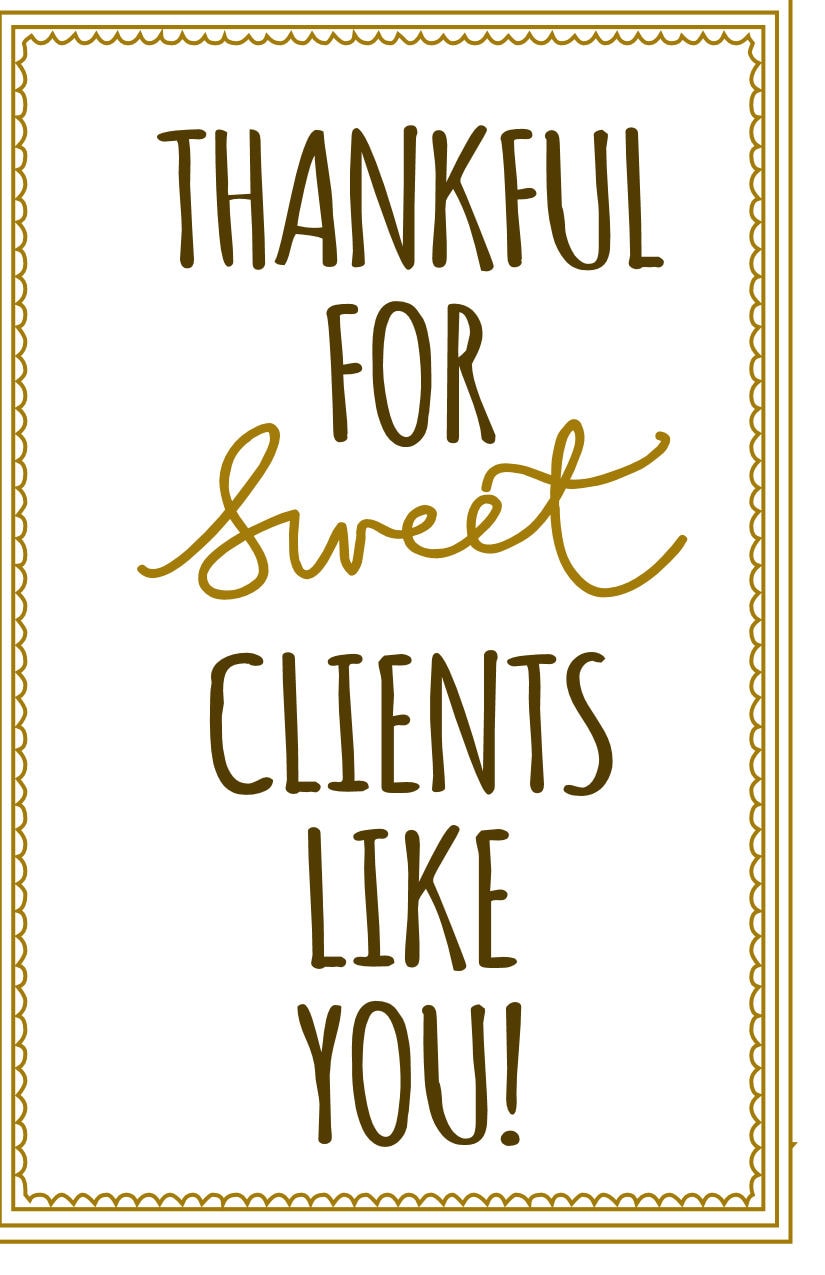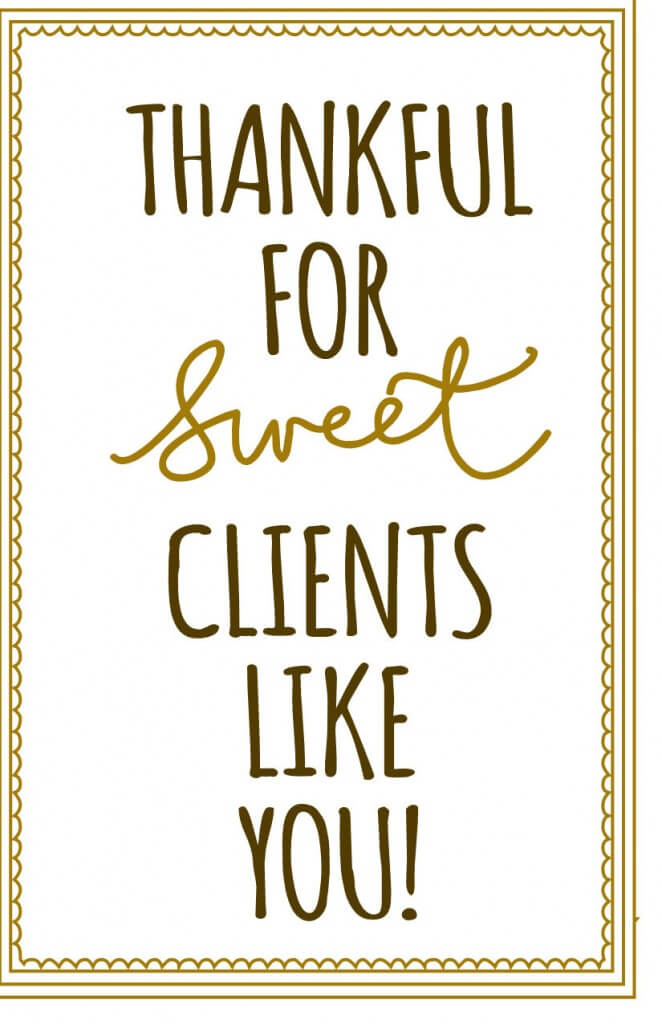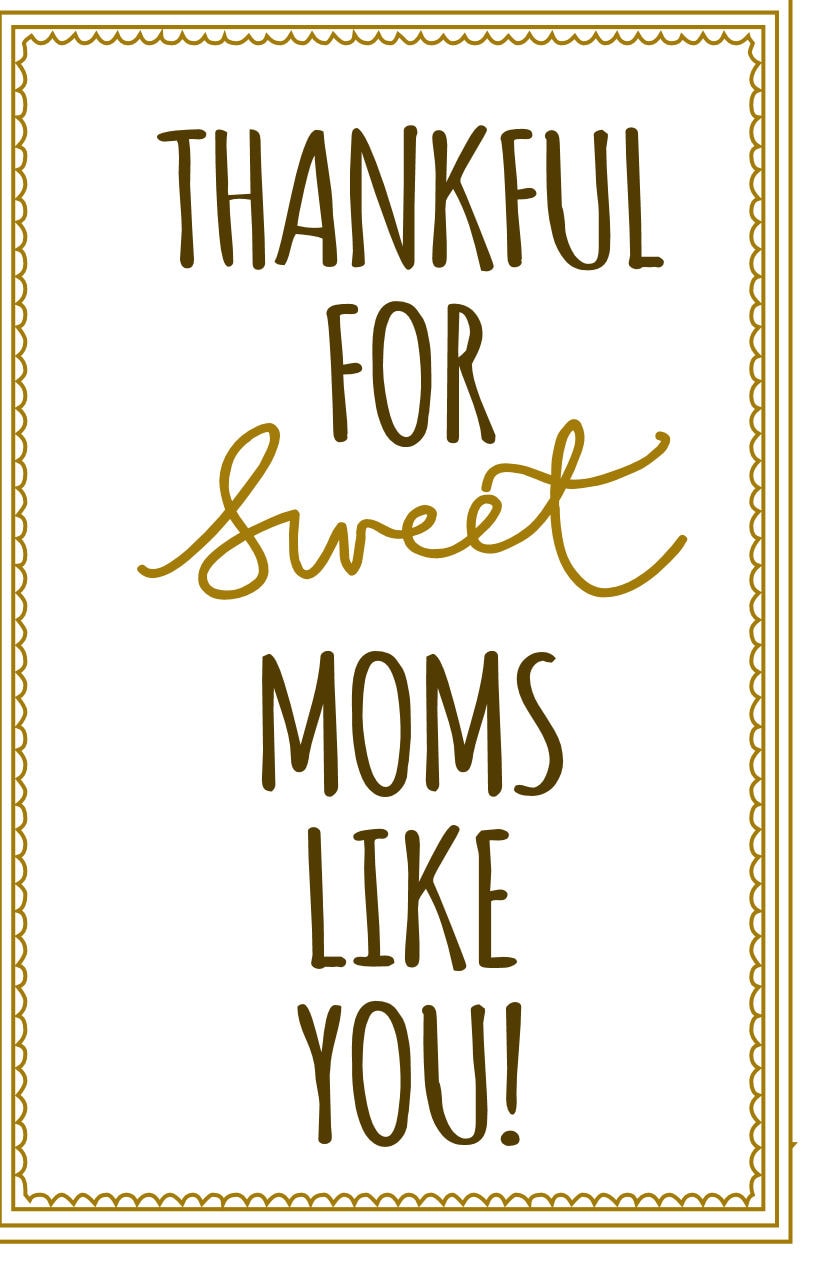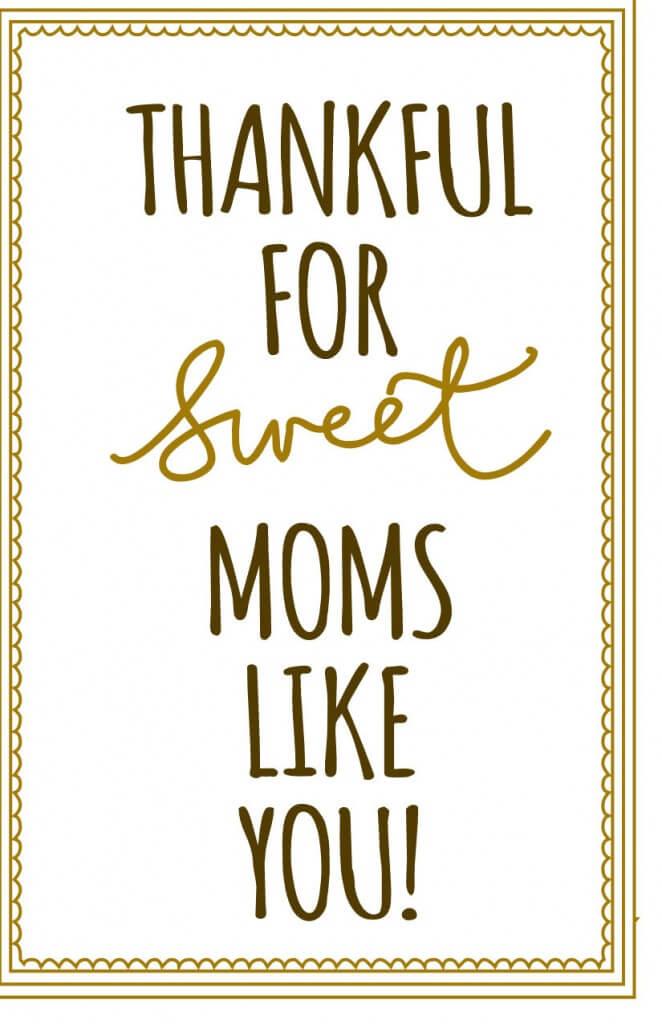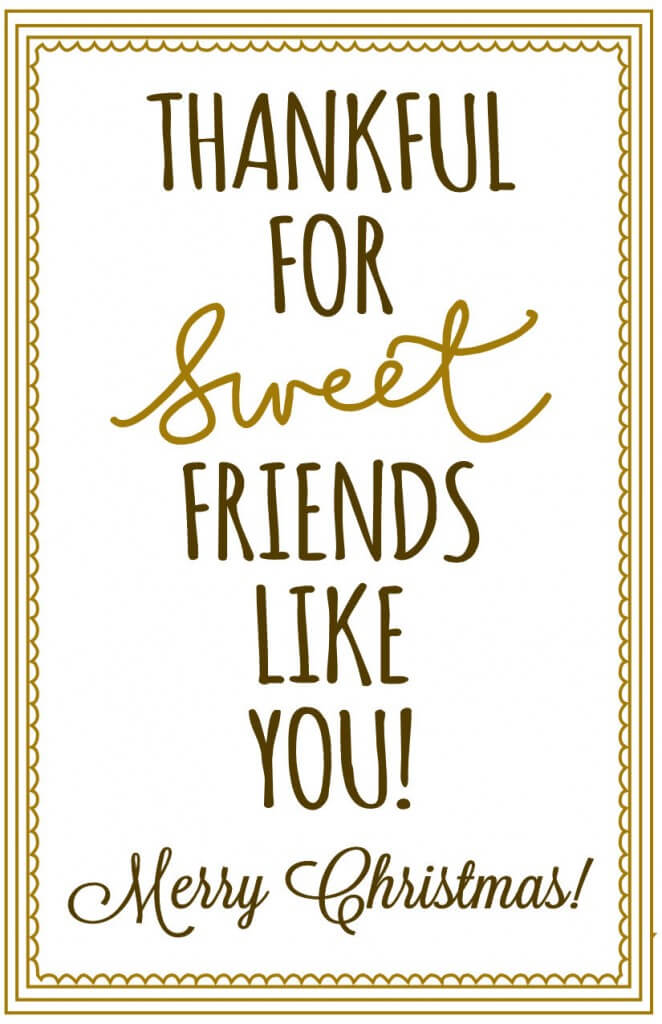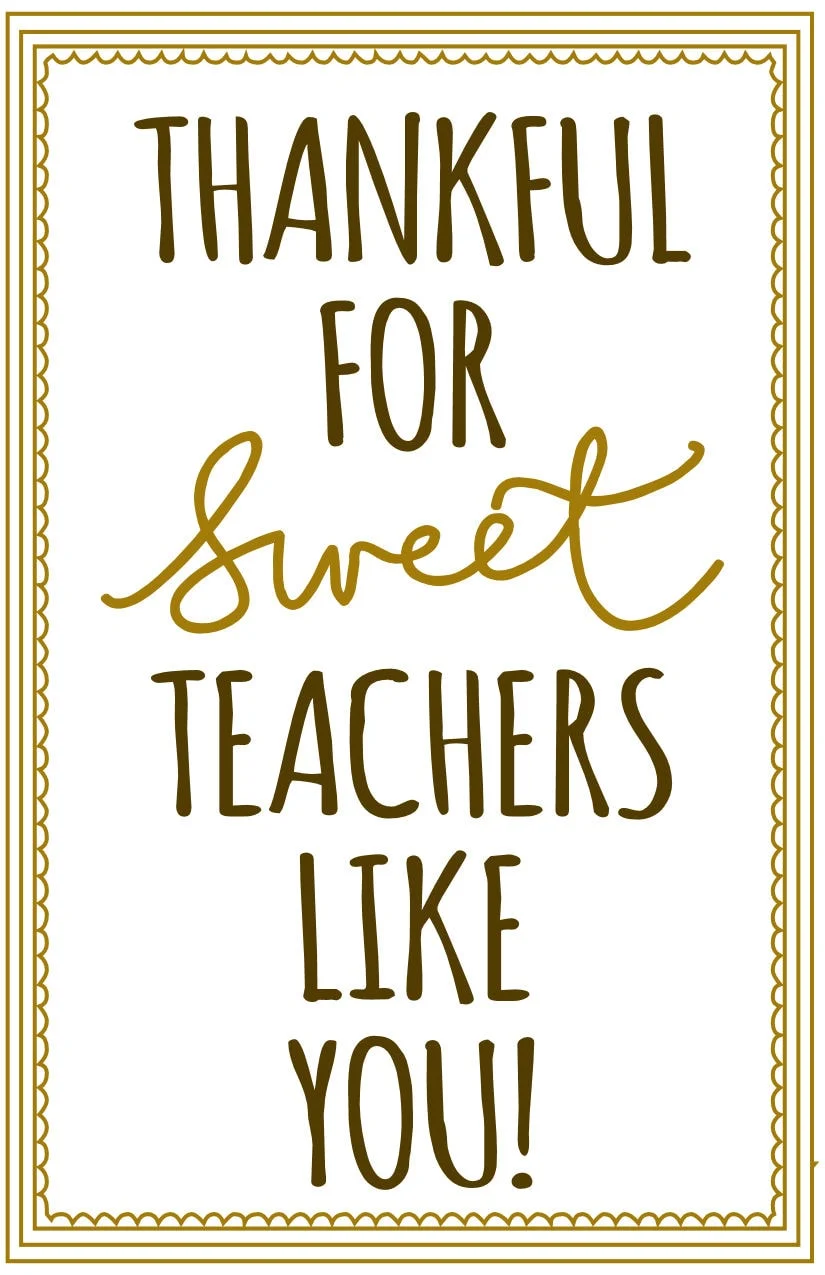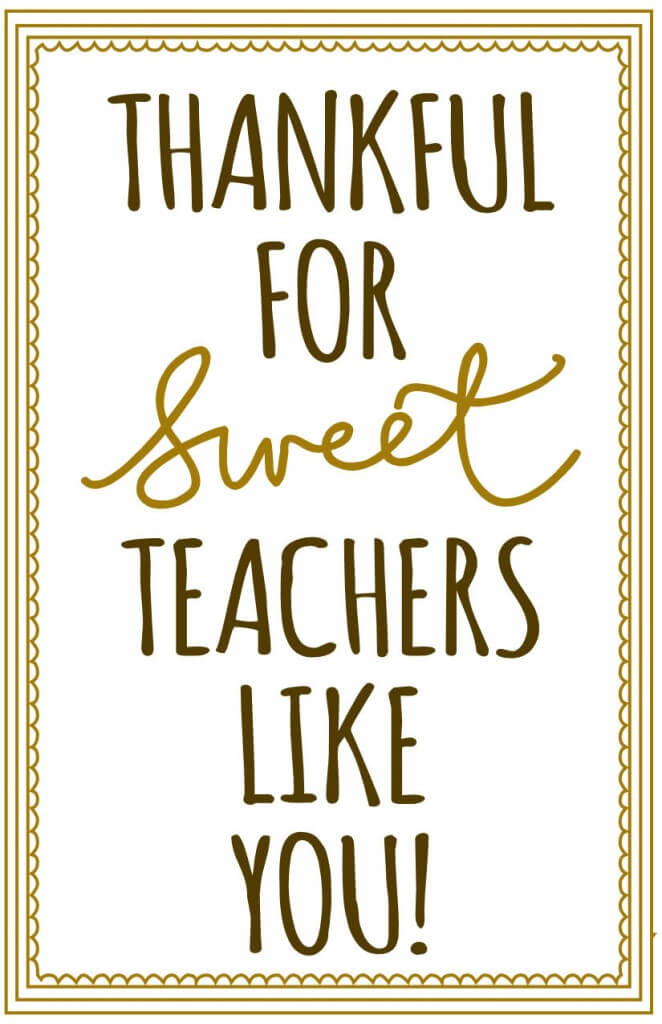 1. Download the tag you'd like to use by clicking on the image above. Then RIGHT-CLICK and SAVE. Open it in a program like word, Re-size it to what you'd like it to be and then print and cut out. Attach it to your jar using glue dots.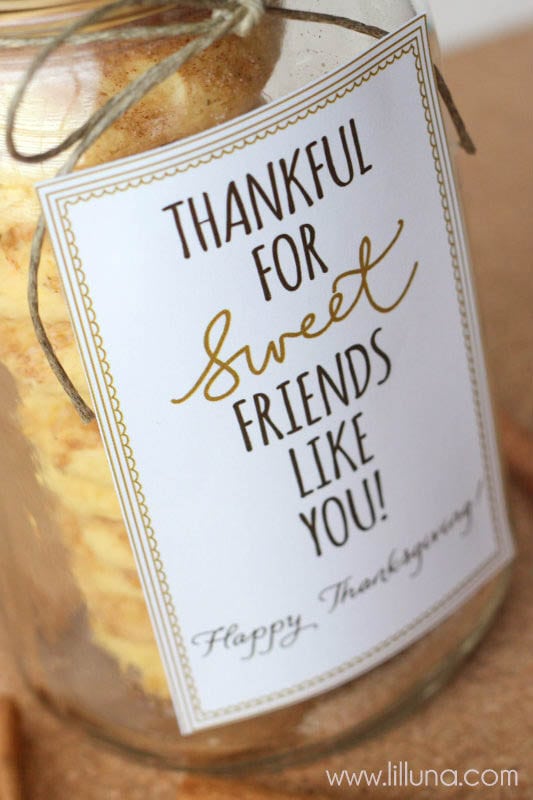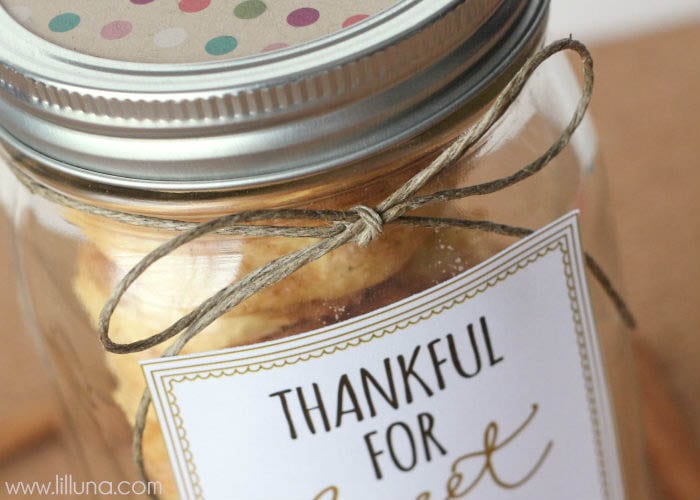 2. Add some scrapbook paper to the top by cutting out a circle in the size of your lid. Attach with glue dots. Also tie some ribbon or twine around the top.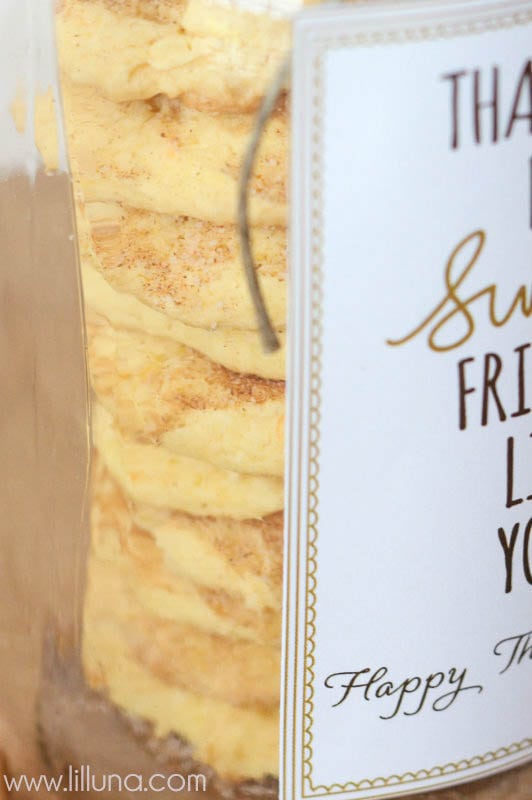 3. Fill your jar with goodies!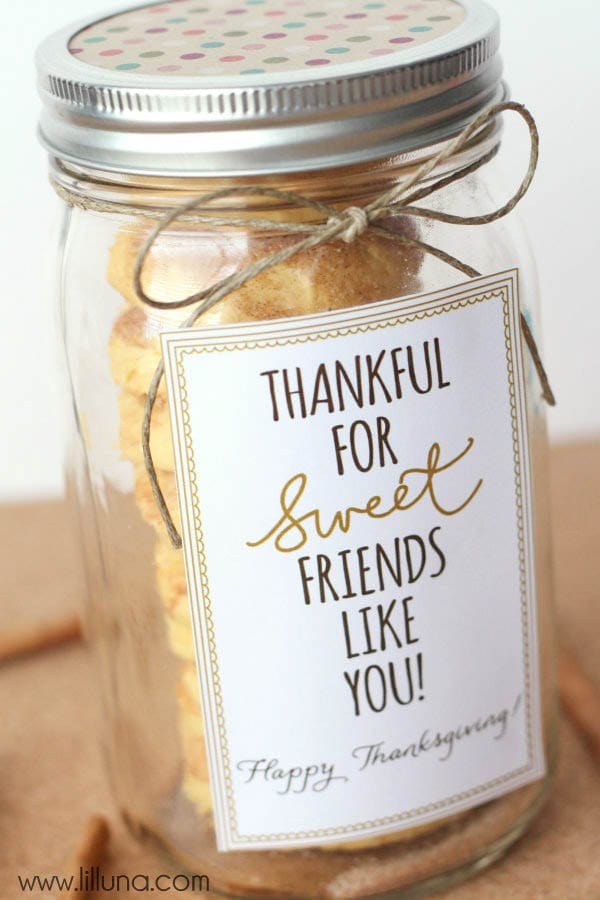 CUTE & SIMPLE!!
You can also use the other tags to turn it into an Easy Christmas Gift Idea by filling it with some yummy treats like Almond Hershey's Kisses: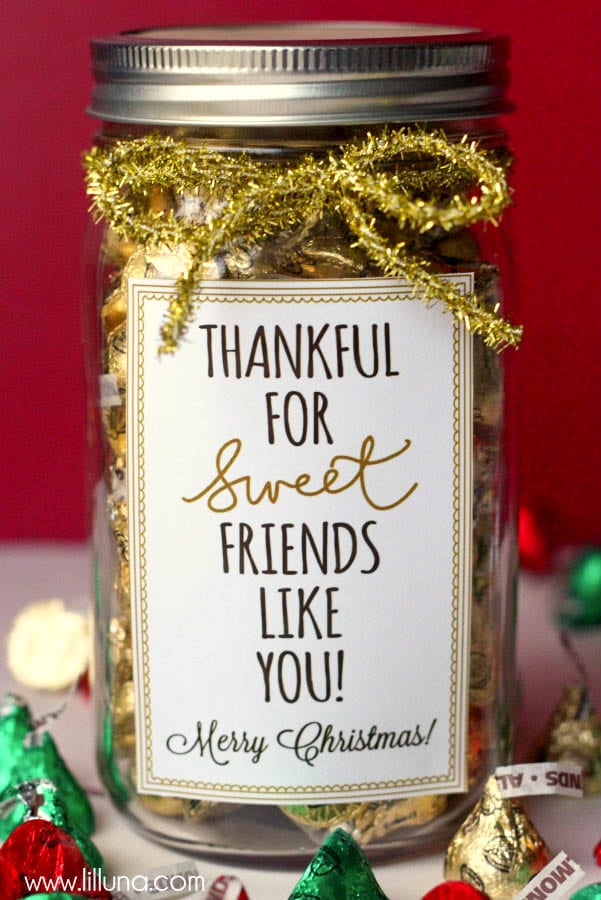 Or a gift to give at ANY TIME by attaching it to a jar or wrapped loaf of bread (for yummy bread recipes you can check out: Snickerdoodle Bread, Banana Bread, White Chocolate Lemon Bread)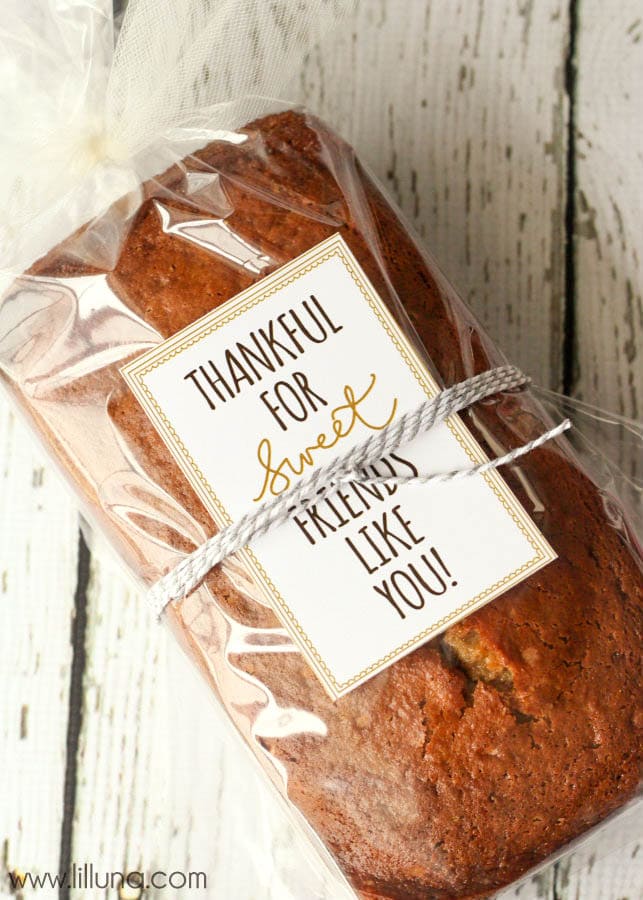 LOVE IT!!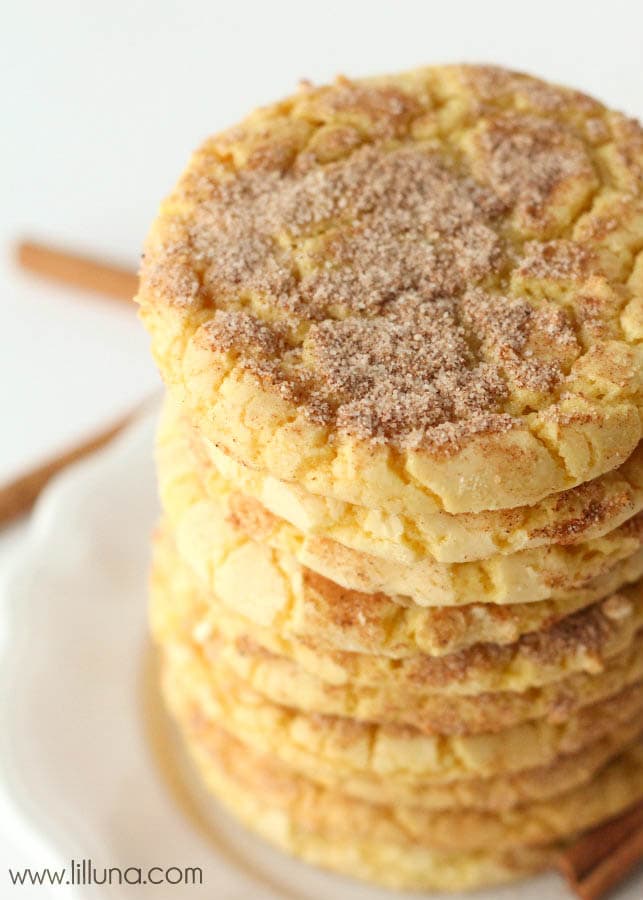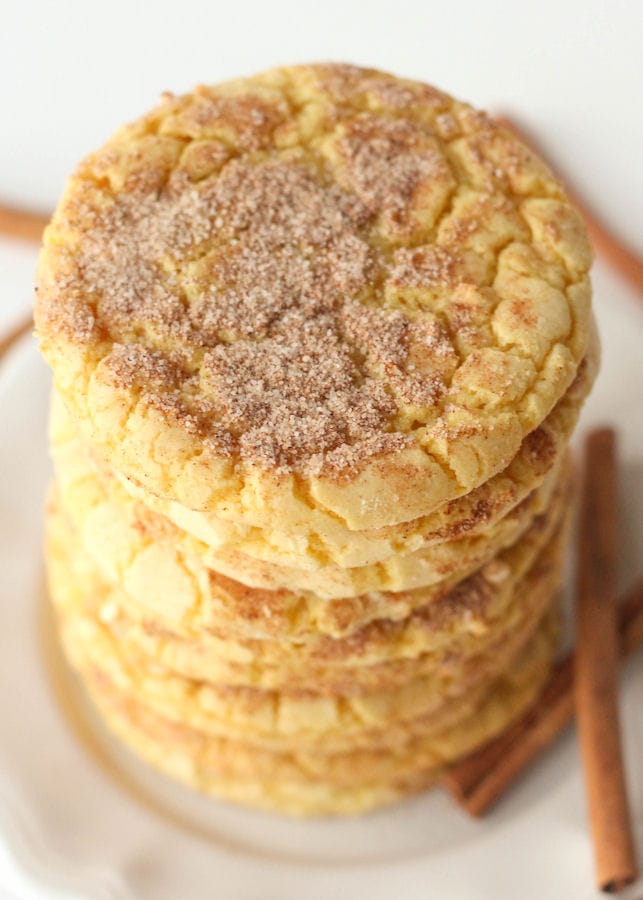 To make the Cake Batter Snickerdoodles, here's what you'll need:
Cake Batter Snickerdoodles Recipe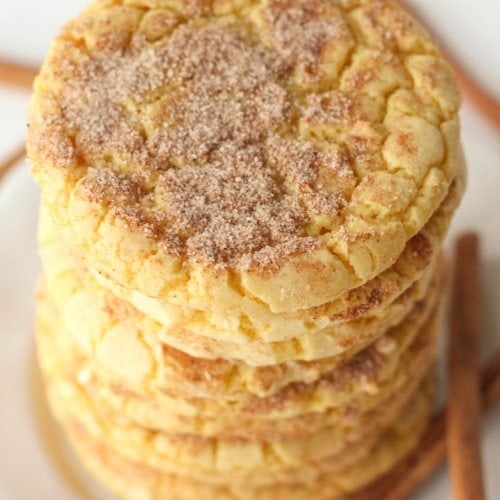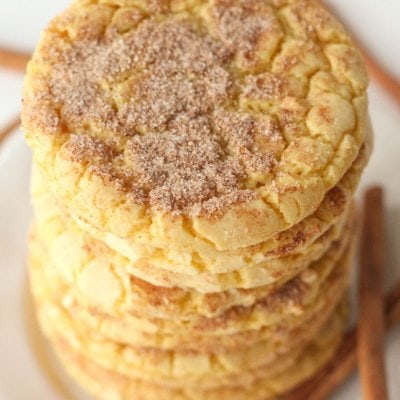 Thankful for Friends like You Gift Idea - CUTE! Such an easy idea - fill with delicious cake batter snickerdoodles, add your tag and ribbon and it's ready!
Ingredients
1

box

Duncan Hines Classic Yellow Cake Mix

3

tbsp

sugar

1

tbsp

cinnamon

2

large

eggs

1/4

cup

vegetable oil
Instructions
Combine sugar and cinnamon in a bowl and mix. Set aside.

Combine cake mix, eggs and oil in a bowl and mix with a wooden spoon until all combined. Use medium cookie scoop and scoop onto greased cookie sheet. Sprinkle with sugar and cinnamon mix. Using the bottom of a cup, flatten the cookies a bit.

Bake at 375 for 7-9 minutes. Let Cool & ENJOY!

Hop on over to these fun projects based around the Gratitude theme:
A big, huge thank you to our families for their support and love. They are our guinea pigs, models, help us when we have last minute deadlines, don't blink when we wear yoga pants for two days in a row and stick through the good, the bad and the ugly. We are so grateful for you.
Look at all these pretty faces! So much love in this collage: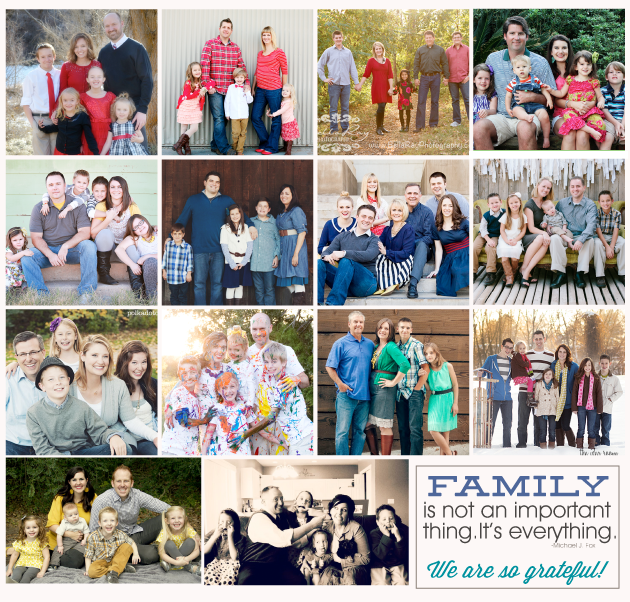 We thought you might have fun getting to know a little bit more about our families too. So we asked them some questions. Here's what they had to say:
(questions and answers here)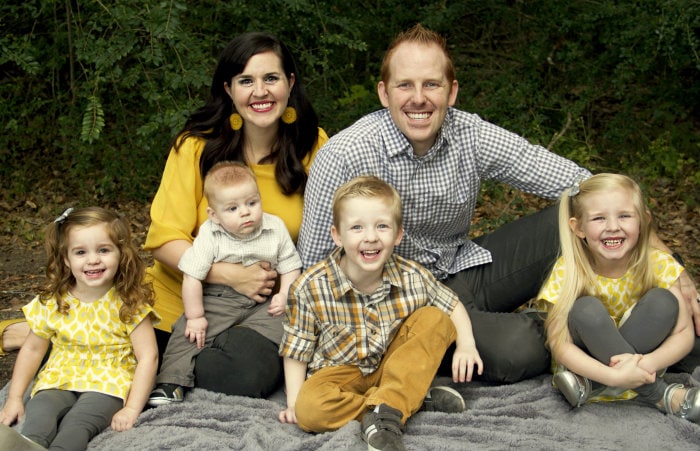 For the kids: 
What are your favorite holiday traditions as a family?
LILY: We always go to Disneyland, and it is our FAVORITE!! We also make Gingerbread Houses and it is really fun.
What is your favorite recipe or project that your mom has made?
LILY: I just like so many. I like her banana bread and cookies!
Do you have any family favorite- games, movies, activities, hobbies?
LILY: We like to go on Merkley Adventures. Our favorite movie to watch together is Hotel Transylvania, and our favorite game to play together is Candyland.
Are you tired of taking pictures for Mom's blog? 🙂
LILY: No. I LOVE taking pictures with her.
For the husband: 
What do you do for a living?
I teach Orthotics and Prosthetics.
How did you two meet? And what do you love most about your wife?
We met at a random party almost 9 years ago! I love that she cares about others. This is what attracted me to her when we first started hanging out. She always gets so much joy out of seeing and helping others succeed. She also makes it her own personal challenge to help those in need, and she doesn't stop until she feels she has made a difference.
How much time do you think your wife spends on her blog per week? What is your favorite project/recipe she's made?
I would say she spends about 30-35 hours per week on the blog. It impresses me, though that none of this time is done while the kids are awake. most of it is either REALLY late or REALLY early.
What's her favorite thing about blogging?
Getting to know all sorts of people that she normally would not get to. Ever since I met her, she said her greatest wish would be to be friends with everyone in the world. This blog helps her get a little closer to that 🙂
And my least favorite thing about blogging?
Meals are a little more complicated. When it is a dish that is going on the blog, we don't get to eat together, sine we eat while she is doing the photo shoot 🙂
———————————————-
Man, I sure love my family and am SO grateful for them. I seriously do not know what I'd do without them. They bring me SO much joy, and I love that they are my best helpers, supporters and friends!!
Hope you had fun with this grateful hop!
If you want more Gift Ideas be sure to check out: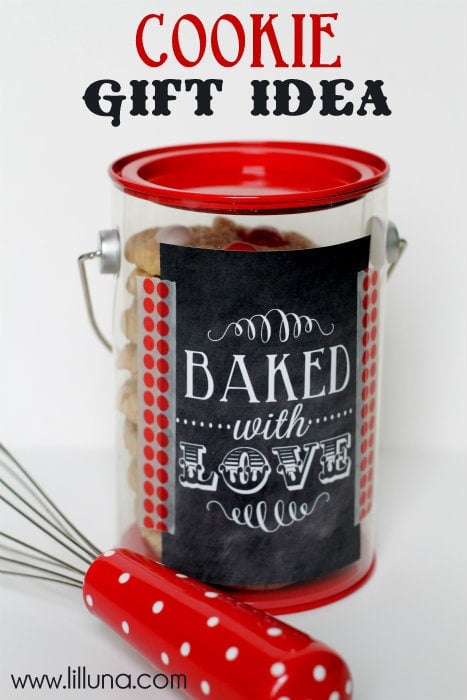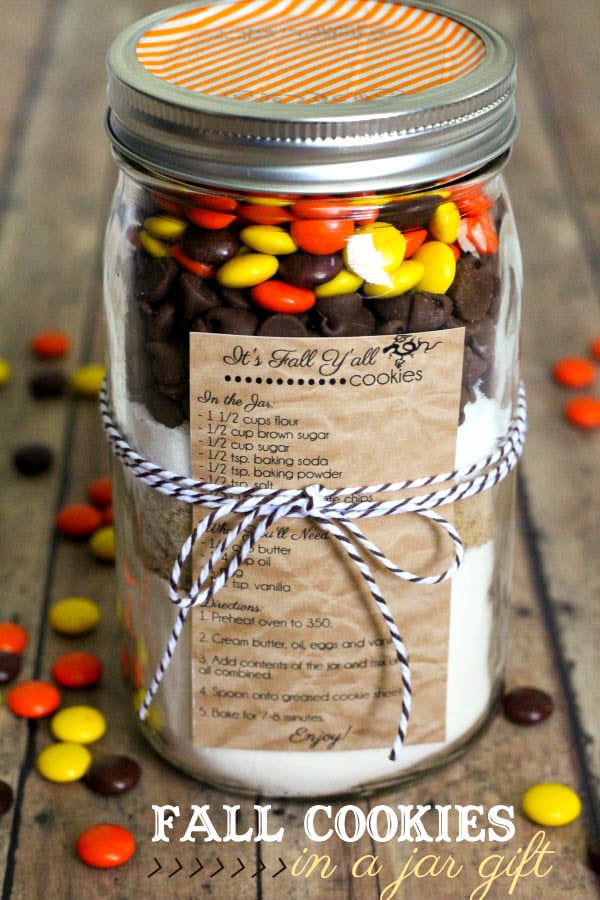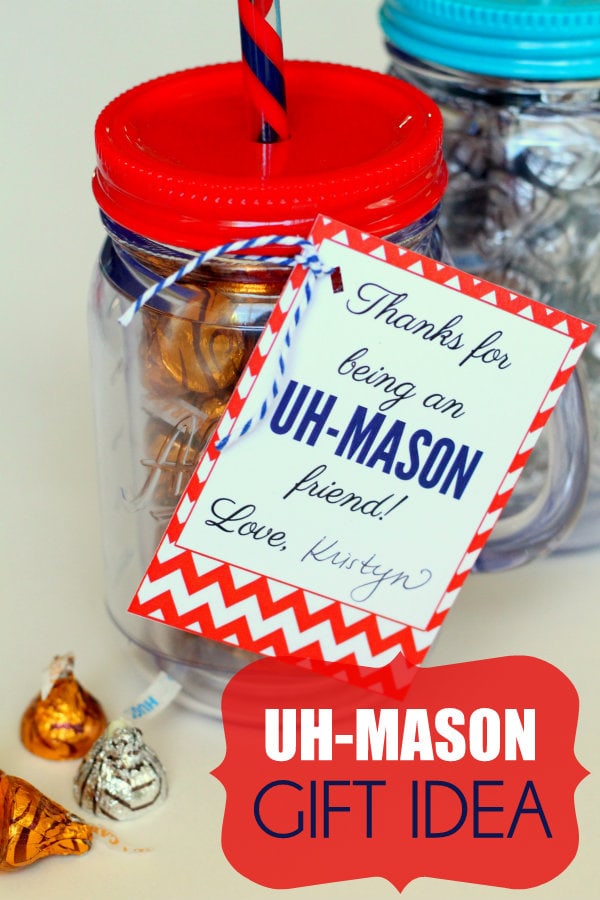 For all Gift ideas go
HERE.
I hope you guys know how grateful I am for you too… I would be nothing without my readers!!
XO – Kristyn