Whether you need a treat in a flash, or your cupboards are running bare, these Easy Cookie Recipes are perfect for you! Tasty, delicious, and easy…what more could you want?!
More Collections: Cookie Bar Recipes , No Bake Cookie Recipes, Sugar Cookie Ideas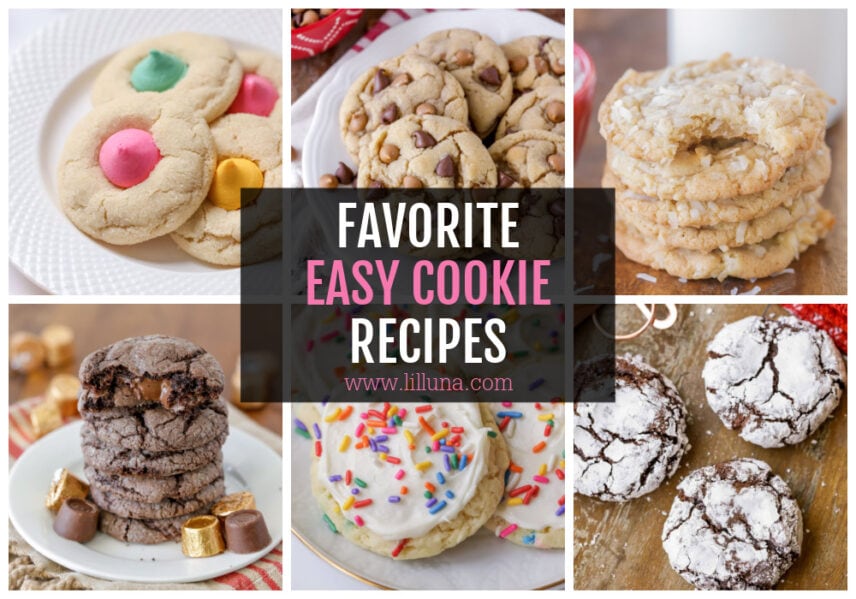 Easy is our fav!
Cookies are always a good idea, especially when they whip up in less than 20 minutes!
We absolutely LOVE having easy cookie recipes handy, because they're a go-to treat in our home. Today, we are rounding up the best of the best easy cookie recipes, and we hope you enjoy them.
There are so many flavor varieties and they taste great with cold milk, or ice cream smooshed in the middle (please tell me you've tried that).
Be sure to leave a comment below to tell us what your favorite easy cookie recipe is too.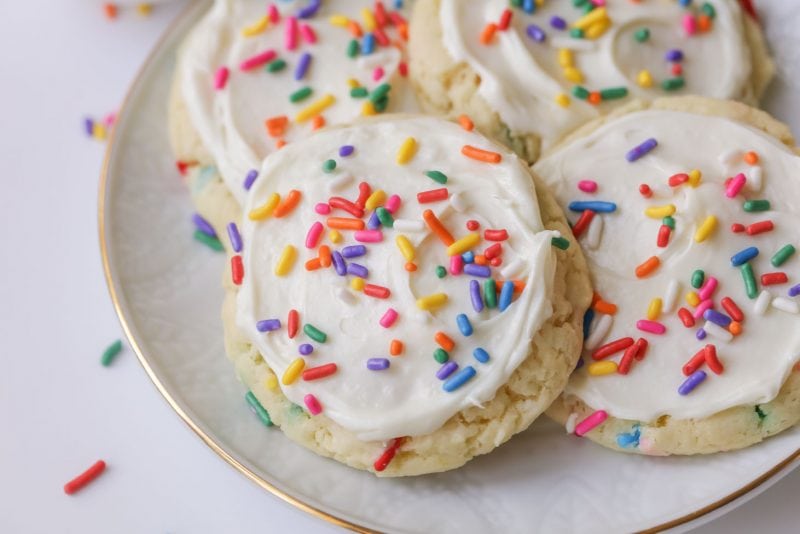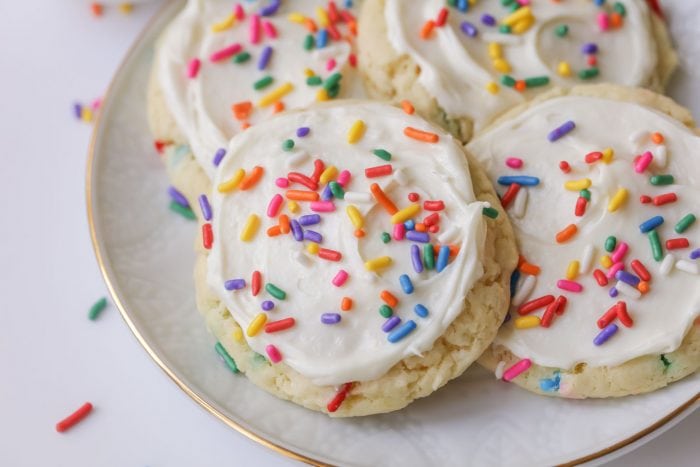 Cookie making Tips
Common Ingredients: One thing I particularly like about most cookie recipes is that they use ingredients that I always have on hand. Some cookie recipes have a lot of ingredients, others only require a few.
Many times an ingredient I don't have on hand is one that is easily substituted with something else that I do have.
Mix-ins include things like chocolate chips, chipped candies, chopped cuts, and sprinkles. These can often be substituted without it affecting the dough.
Brown Sugar: Not often, but sometimes I find I don't have enough for a recipe that I've already started. Thankfully, I can quickly make some light brown sugar by thoroughly combining 1 cup of white sugar with 1 tsp of molasses. Use 2 tsp molasses for dark brown sugar.
Baking Powder is made by mixing ¼ tsp baking soda +½ tsp cream of tartar + ¼ tsp cornstarch.
Baking Soda: ½ tsp baking soda=2 tsp baking powder
1 egg can be replaced with ¼ c applesauce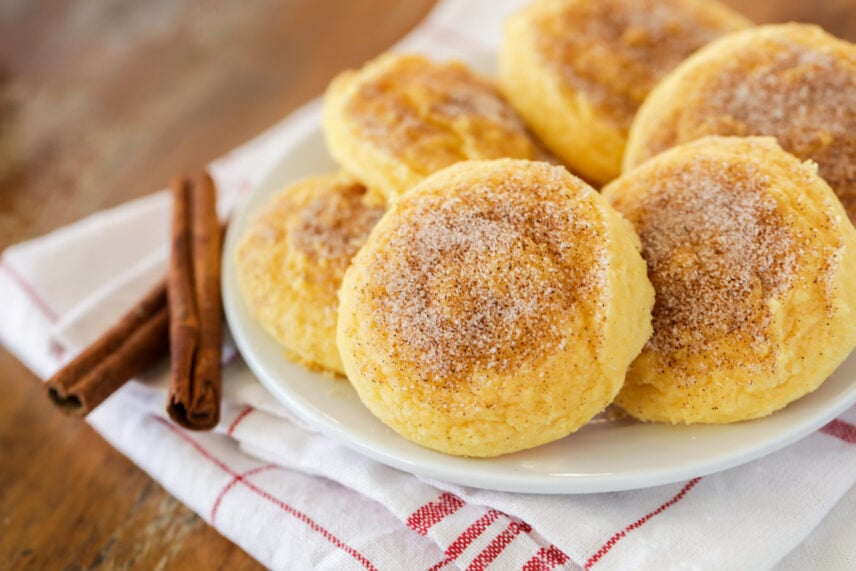 Cake Mix Cookies 101
One easy cookie to make are cake mix cookies: When making these cookies only use the dry cake mix that is in the box plus the ingredients listed in the recipe. Do not include the wet ingredients listed on the back of the cake mix box. A couple other notes about cake mix cookies include:
The most common size of cake mix at my grocery store is 15.25 oz. However, I have used slightly larger mixes that have turned out just fine- 1 oz is only about 4 tbsp of cake mix.
The dough will be sticky. Chilling the dough for 20-30 minutes before scooping it will help. Chilling also helps the cookies from spreading out too thin.
Don't over bake. In fact, take them out just as they are on the cusp of being underdone. They will finish baking as they cool on the hot baking sheet.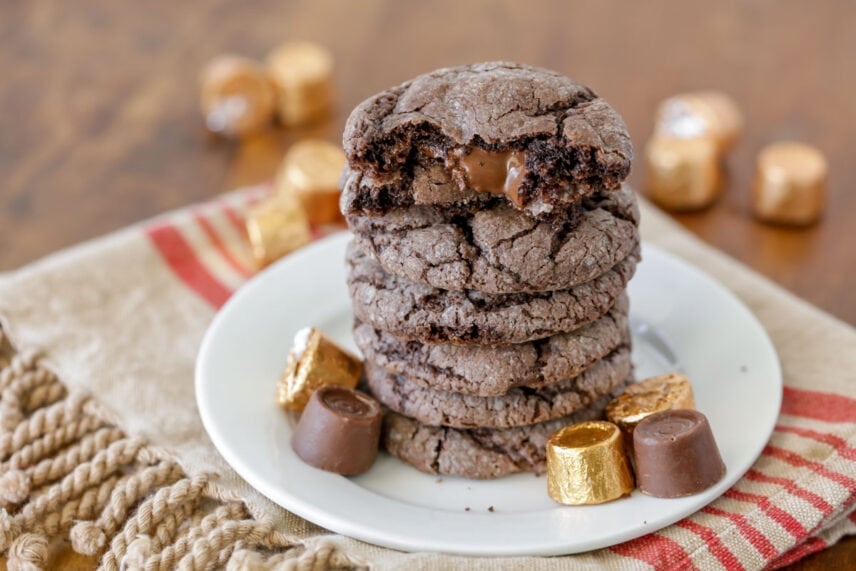 Quicker and Easier
Double up on cookie sheets! Though a few of the recipes listed call for a short chill time, most of them are make and bake. To make the process even quicker, have two cookie sheets. While one is baking you can be filling up a second sheet.
Softening Butter: One element that can hinder how long it takes to whip up a batch of cookies is softening the butter. Refer to our post How to Soften Butter Quickly for ideas.
Making ahead: Probably one of the best things I love about cookies is that, often, the dough can be made ahead of time and frozen for later. When you need a quick treat for unexpected guests or a late night craving hits, all you have to do is pull out a few cookie dough balls and bake them.
Almost all of these easy cookie recipes can be formed into dough balls and frozen for later. See individual posts for more information.
---
Easy Cookies
These cookies fall under "easy" because they're nice and quick!
Most all of them are ready in 15 minutes. SWEET!
---
Easy CookieS with Few ingredients
All of these cookie recipes have fewer than 8 ingredients, but some have as little as 3. And most ingredients are pantry staples anyways—doesn't get much easier than that!
Be sure to check out all of our Cookie Recipes!
For more collections: Brownie Recipes, Easy Cake Recipes, Cupcake Recipes