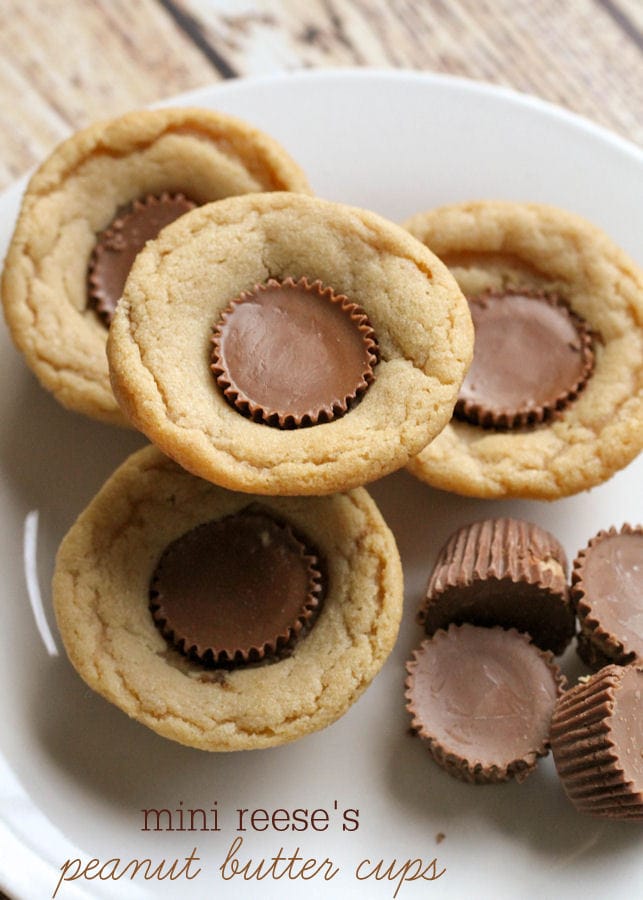 Hi, it's me – LILY again!! I'm having a really good summer. Are you?? Sometimes it seems like summer flies by so fast. Mom told me we only have 6 weeks until school starts. I'm kinda excited for school, but I like summer too. I like school so I can make new friends. AND, this year as a second grader we get to have an upstairs classroom, which is awesome!! 😀
Sometimes I write about treats that we made a long time ago, and this is one of them. We made these at the beginning of the year. I don't remember making them, but I remember that they were YUMMY!! We love Reese's at our house, so these Peanut Butter Cup Cookies were a HIT! If you like Reese's and cookies too (and cups!!), then you'll love this recipe.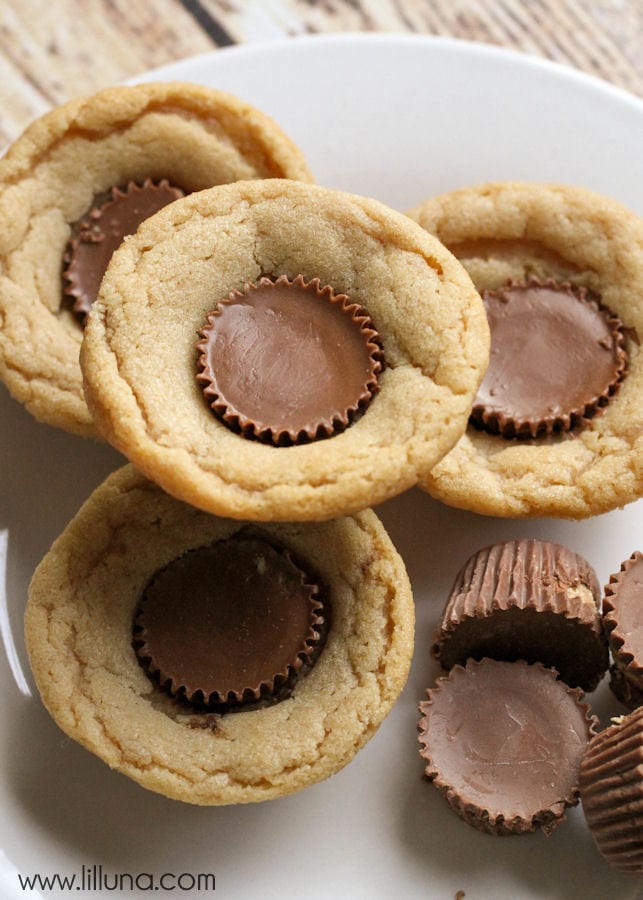 MY OTHER RECIPES
Gotta love the cookie + peanut butter + chocolate combo! My whole family loves it, which means we will be making these recipes again – AND SOON!
For more peanut butter recipes, check out:
Peanut Butter Cookie Cups
Mini Reese's Peanut Butter Cup Cookies - a family favorite and SO yummy! Soft and tasty cookie cups with a Reese's in the middle!
Ingredients
2½ cups flour
2 tsp. baking soda
1 cup brown sugar
1 cup creamy peanut butter
1 tsp. vanilla
1 tsp. salt
1 cup sugar
1 cup butter (softened)
2 eggs
1 bag Mini Reese's peanut butter cups
Instructions
Preheat oven to 350.
Combine all ingredients in kitchen aid (minus the Reese's) on SLOW until well combined.
Form dough into 1 - 1½ inch balls and place in greased mini muffin tin.
Bake for 8-10 minutes.
Once removed from oven, put an unwrapped peanut butter cup in the middle of each cookie and press lightly. Let cool before removing from pan. ENJOY!
I hope you like these, but it's a real shame for those that are allergic to peanuts. 🙁 
I hope you can come back again soon for more yummy treats from me.
Love, Lily