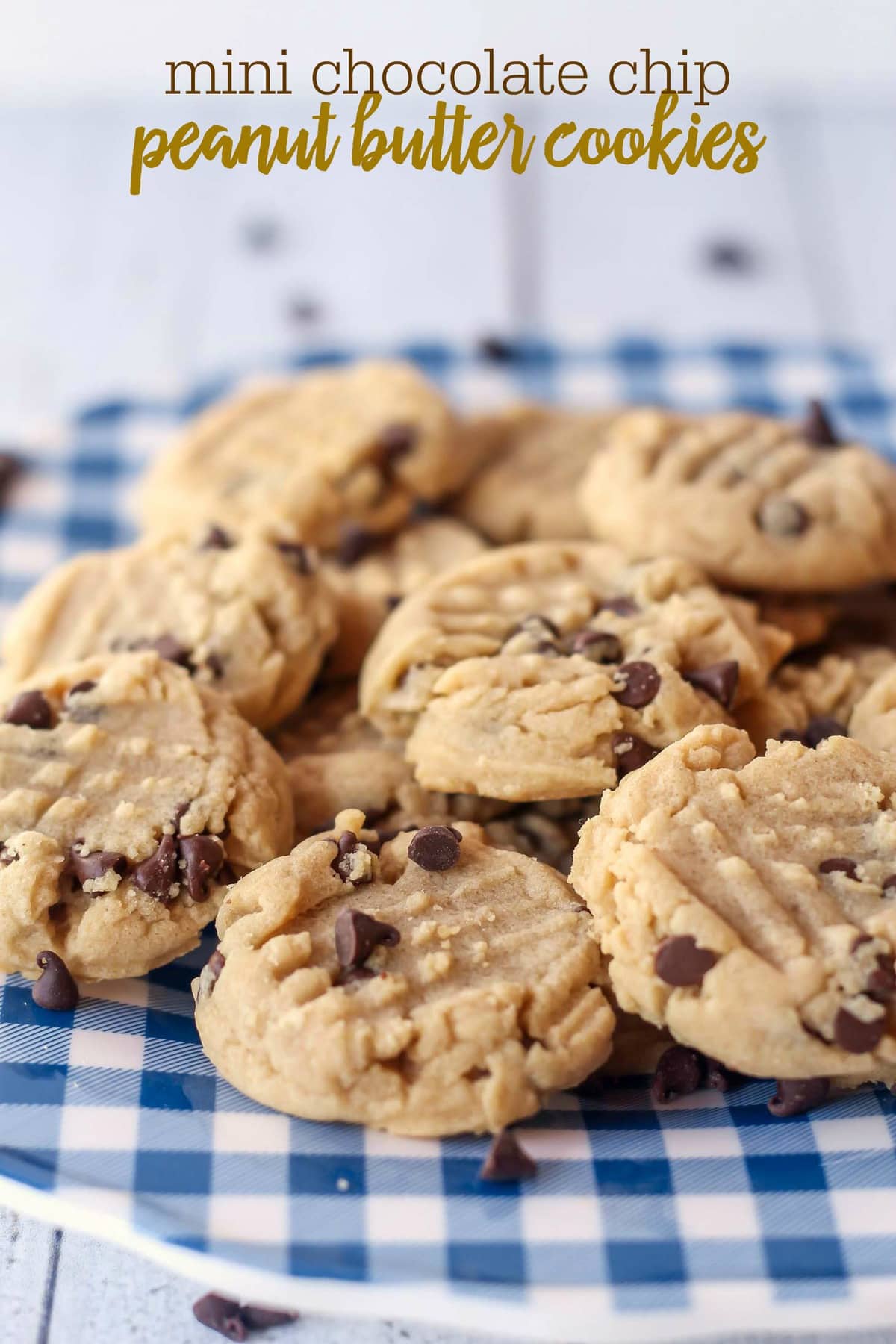 Ready for an easy and delicious cookie recipe?! I sure hope so because this next one is fabulous. My sister wanted to give these Mini Chocolate Chip Peanut Butter cookies a try, and of course, the family encouraged it. The result was a great new cookie recipe that we'll be making a LOT more often! It could be good or bad that they are mini, but that's mostly just bad for us because we can justify eating more, lol. Hopefully, you are more disciplined than we are and can contain yourself from eating 10 of these delicious bad boys. They are so cute and yummy, though so you may not be able to resist. 😉
We love sharing new cookie recipes with you and if you love the occasional Peanut Butter Cookie, you will definitely have to try these cute little cookies – they are soft and oh-so-good!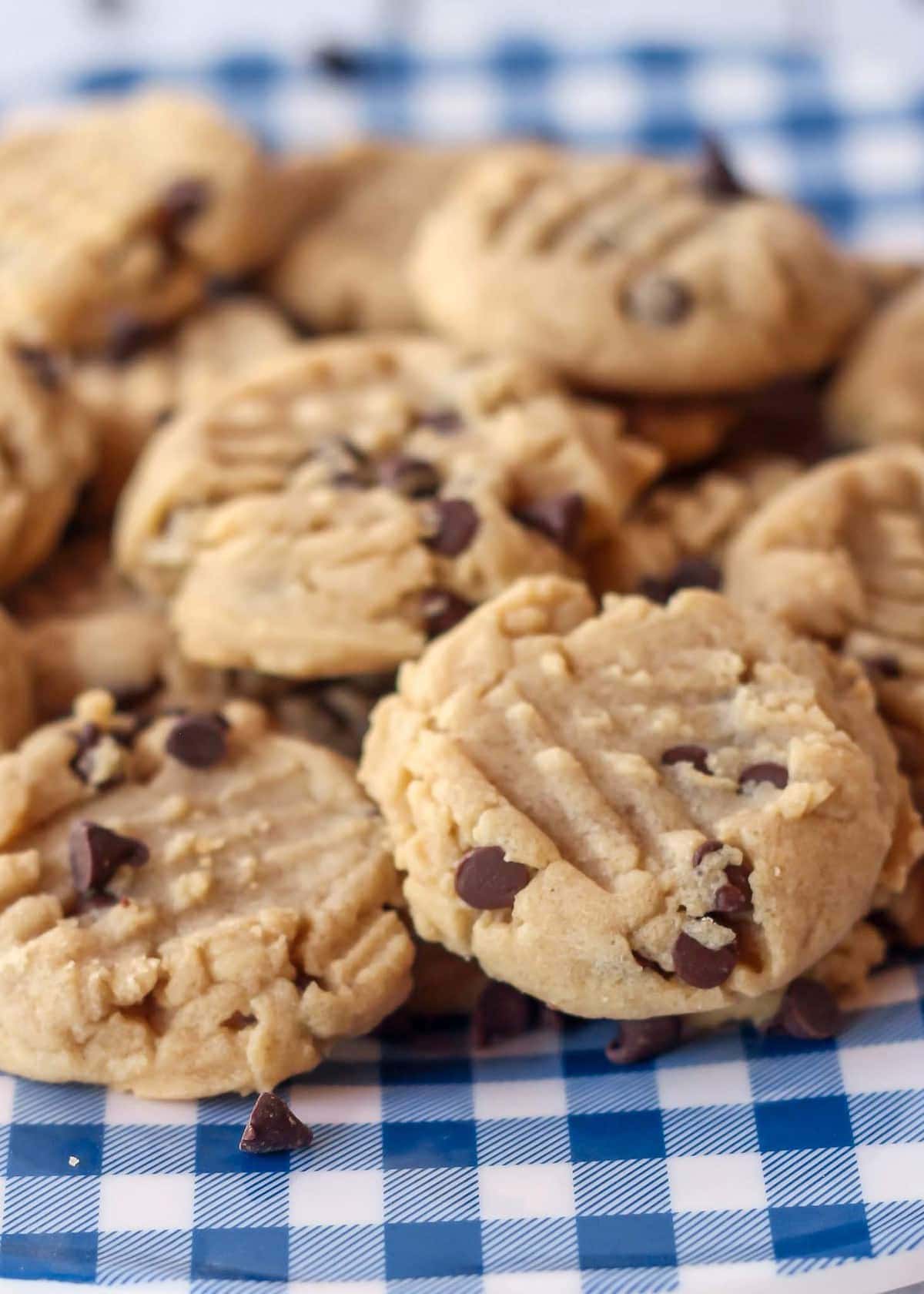 MY OTHER RECIPES
Seriously?! How cute are they?!To be honest, I had never thought of adding chocolate chips to Peanut Butter cookies, but these mini chips were the perfect addition. You should definitely give them a try. 🙂
Don't be fooled by the cute-ness alone. You may end up eating the whole batch by yourself (don't say we didn't warn you!) 😉
For more peanut butter cookie recipes, check out:
Mini Peanut Butter Cookies
Soft and delicious Mini Chocolate chip Peanut Butter Cookies that are soft, delicious and full of the chocolate and PB combo everyone loves!
Ingredients
½ cup butter, softened
½ cup shortening
1 cup peanut butter
1 cup white sugar
1 cup brown sugar
2 eggs
1 tsp vanilla extract
2½ cups flour
1 tsp salt
1½ tsp baking soda
1 tsp baking powder
¾ cup mini chocolate chips
Instructions
Cream together butter, shortening, peanut butter and sugars. Add eggs. Stir in vanilla extract.
In a separate bowl, combine flour, salt, baking soda and baking powder.
Add the dry ingredients to the wet ingredients, mix well and add chocolate chips as desired.
Scoop small ½ TB sized balls onto a cookie sheet. Softly flatten balls with a fork, making a criss cross pattern.
Bake at 350 for 5-8 minutes.