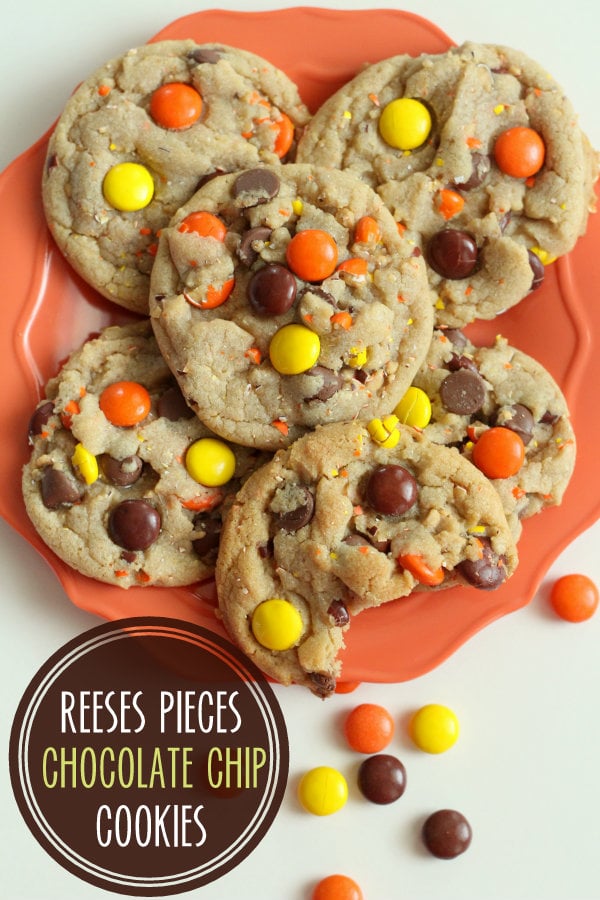 It's Saturday so that means I get to post something again.
This time it's yummy cookies. We like to make cookies at our house all the time and sometimes we put in new ingredients to make them super duper good. This time I told my mom to put in Reeses Pieces (like my Reeses Pieces Puppy Chow). Good idea, huh?
They're kind of like my mom's M&M Cookies but taste a little like Peanut Butter instead.
MY OTHER RECIPES
Do you like Peanut Butter? I like peanut butter sandwiches, but only with soft peanut butter because I don't like the crunchy kind. I hope you like these even if you do like nutty peanut butter (cuz you can like any peanut butter you want).
THE GAME PLAN: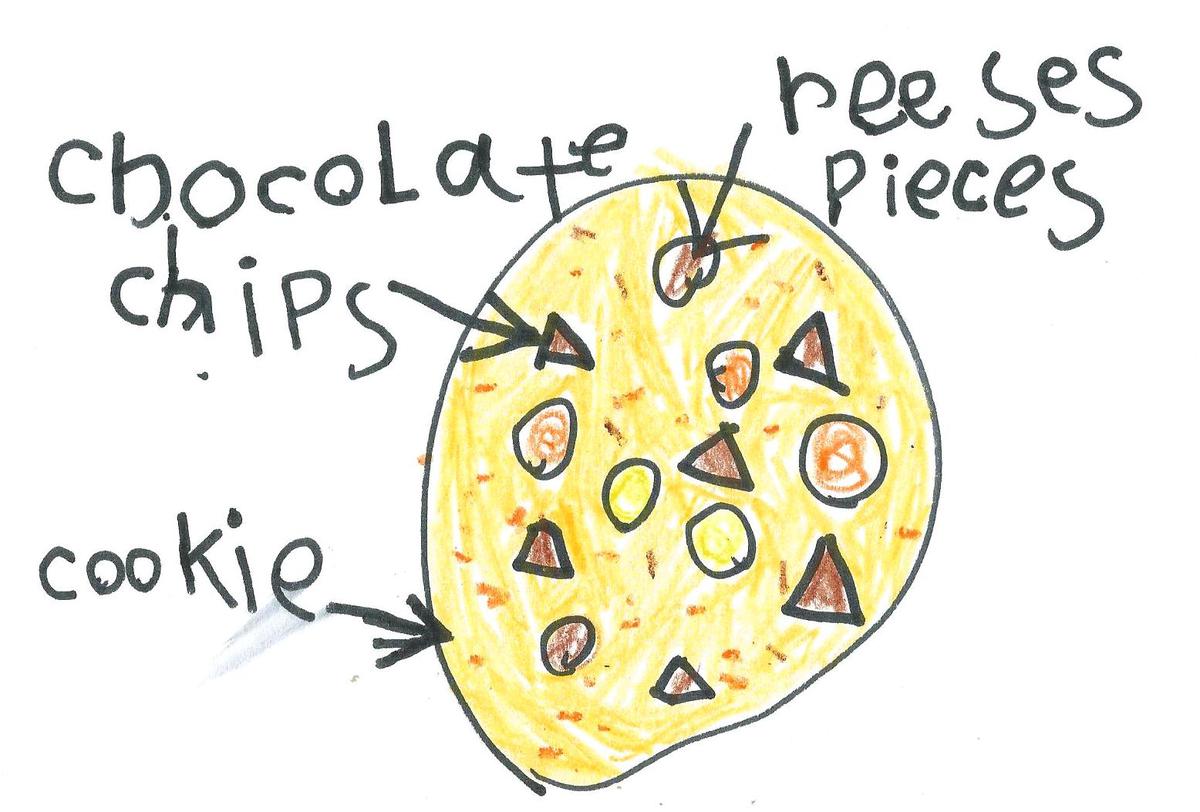 Yeah, these were so good. 🙂
Here is the recipe for Reeses Pieces Chocolate Chip Cookies:

Reeses Pieces Chocolate Chip Cookies
Ingredients
1 cup brown sugar
1 cup sugar
½ cup butter
½ cup oil
2 eggs
1 tsp. baking soda
1 tsp. baking powder
1 tsp. salt
1 tsp. vanilla
3 cups flour
½ cup Reeses Pieces crushed
1 cup Reeses Pieces to put on top
1 cup milk chocolate chips
Instructions
Add the butter, oil and sugars to your mixer. Mix them. Add the eggs and beat until it looks fluffy.
Add the rest of the ingredients but not the 1 cup whole Reeses Pieces. Spoon dough onto a greased cookie sheet. Add 3-4 Reeses Pieces on top and press in a bit.
Bake at 350 for 7-8 minutes. ENJOY!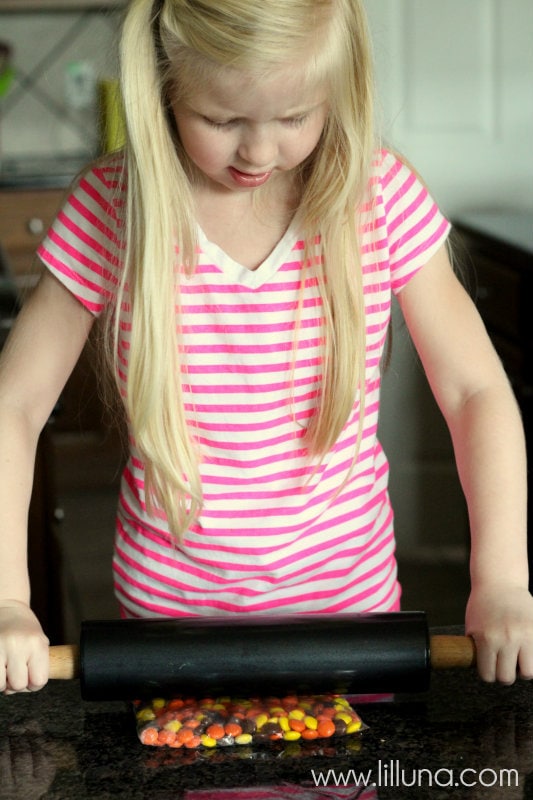 We put the Reeses Pieces in a bag and crushed them up with a rolling pin.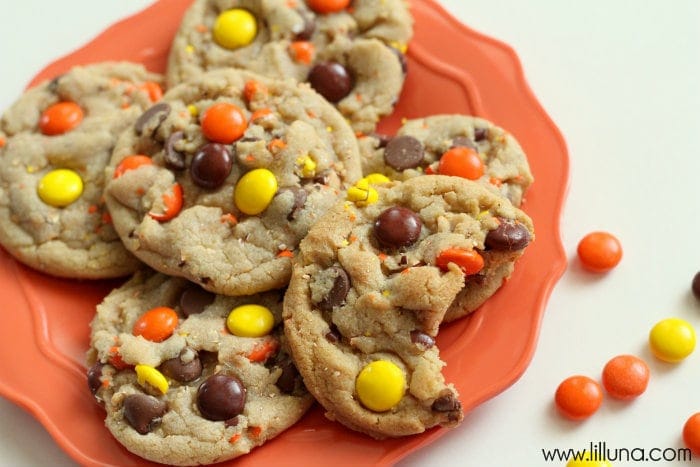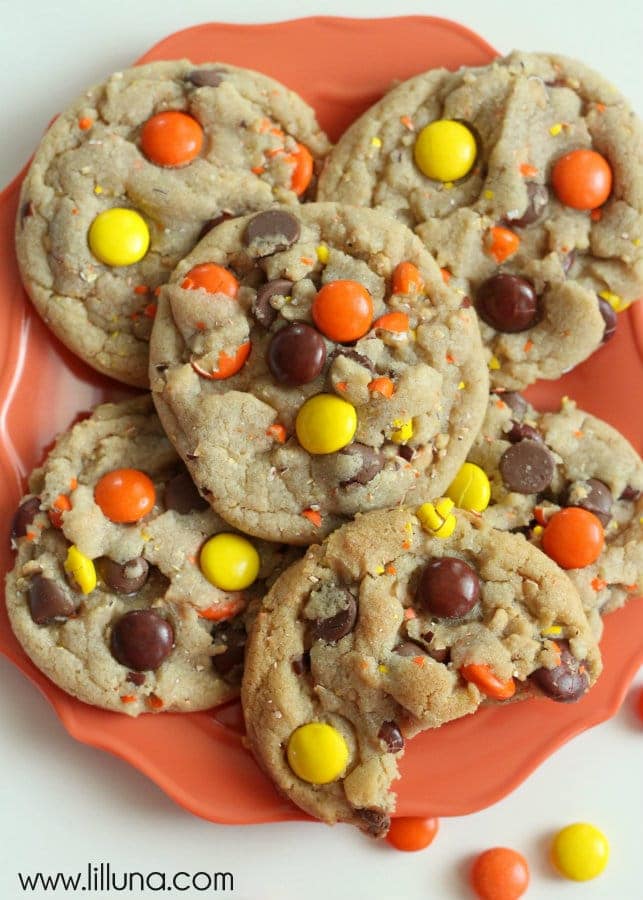 If you like cookies and you like Reeses Pieces then I really think you should try this. 🙂
Love, Lily
——————————————-
We definitely love baking cookies, and I'm so glad Lily is right there by my side every time we make them.
Here are a few more Cookie recipes you might enjoy…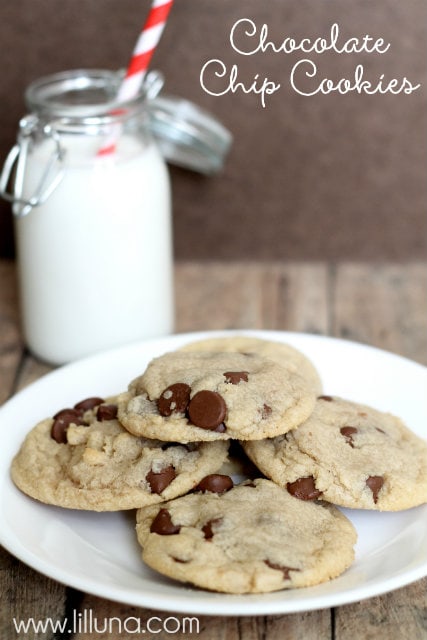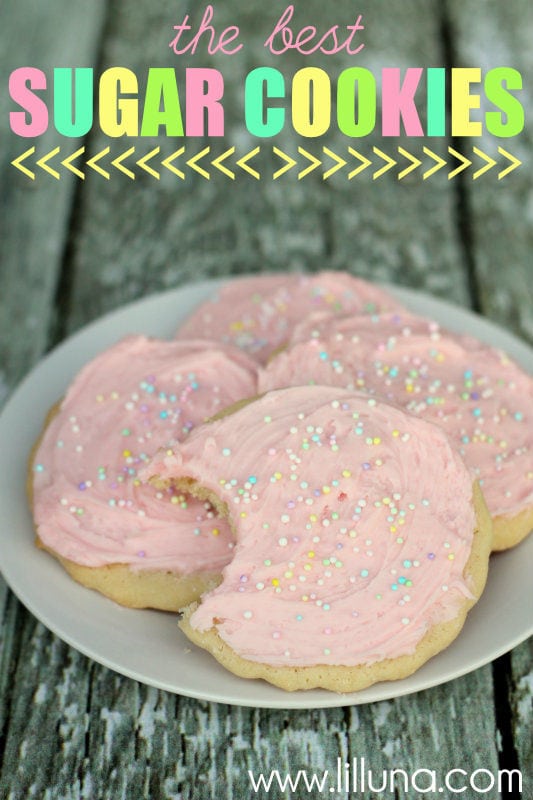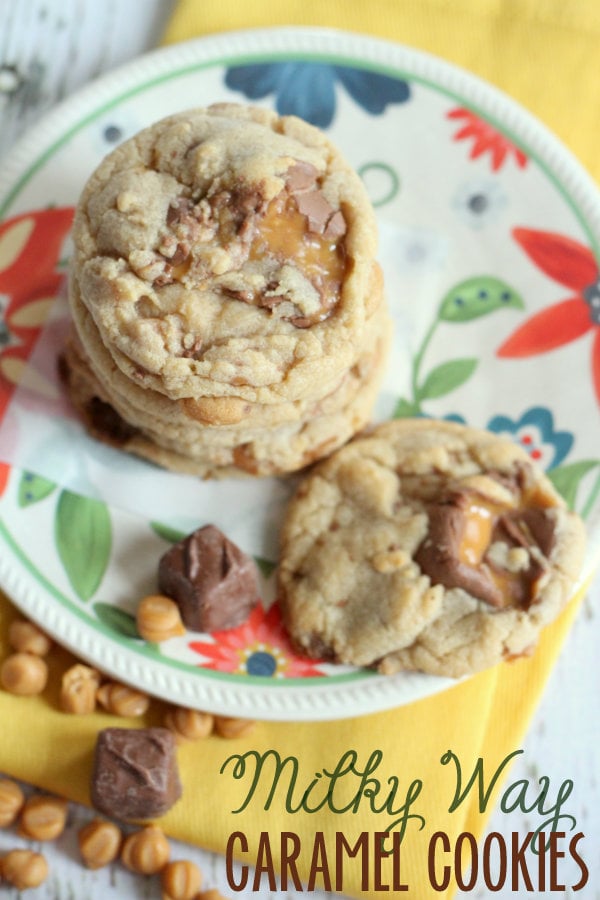 For all Sweet Treats by Lily go HERE.
For all Dessert recipes go HERE.
And get weekly emails with monthly freebies by signing up for the Lil' Luna newsletter. 🙂
For even more great ideas follow me on Facebook – Pinterest – Instagram – Twitter – Periscope.
ENJOY!
BEHIND THE SCENES AT LILLUNA.COM: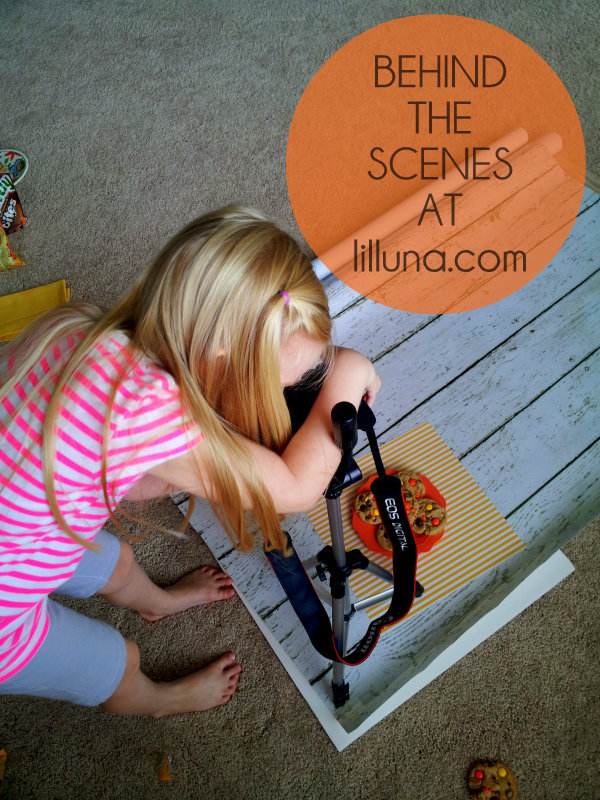 {This is my photo shoot of the cookies! – Lily}