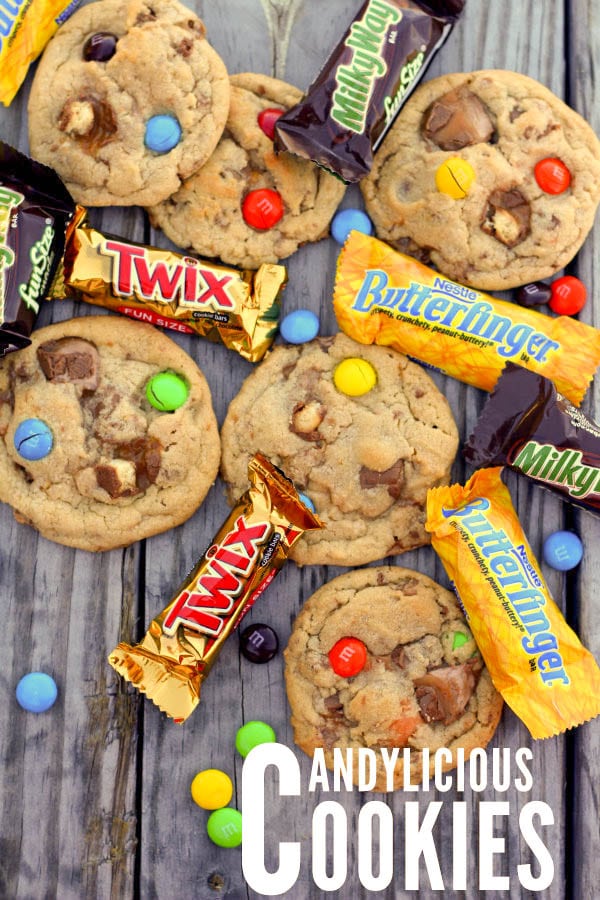 Hi, it's me Lily again.
I had so much fun on Halloween.
Here is a picture: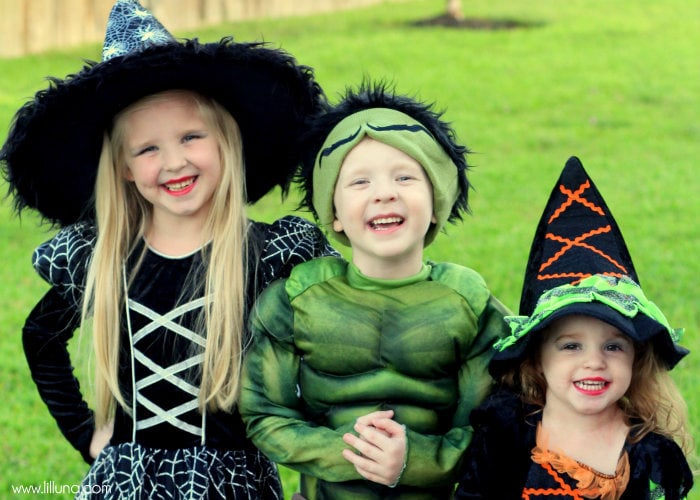 I was a witch, my brother was the Hulk and Evie was a witch too. We went Trick or Treating and got SO much candy.
The day after Halloween my mom went through our candy and took out a few favorites of ours and put the rest in a bag for daddy to take to work to give to his students. I think that's a good idea.
My mom said we needed to get rid of the candy so we made some yummy cookies filled with Candy Pieces. I picked all my favorites to put in the cookies, which means they were SO SO good!!
You can put your favorites in there too, but I put in M&Ms, Butterfinger, Milky Way, Twix, and Kit Kats. I put in more Milky Ways than the others because they are my favorite!! 🙂
THE GAME PLAN: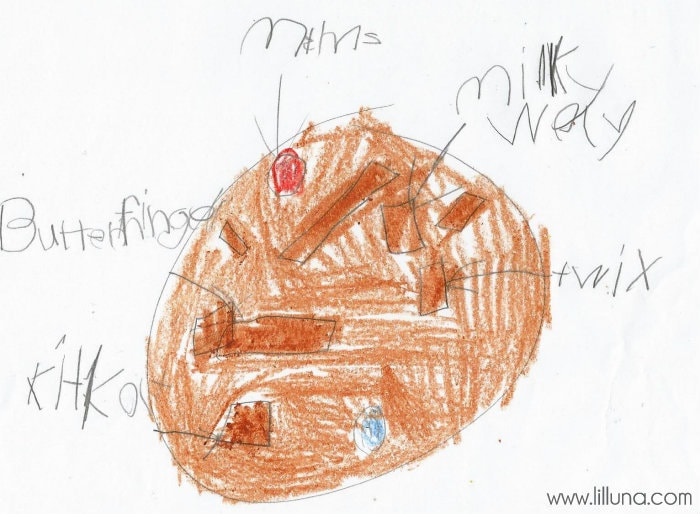 My mom said these cookies are perfect for getting rid of the Halloween Candy. I say these Candylicious Cookies are perfect because they are filled with yummy candy! We called them Candylicious Junkyard because it reminds of us an ice cream at a place here called The Chocolate Bar that makes Candylicious Junkyard Ice Cream (filled with lots of Chocolate candy), that is my favorite!
Here's the recipe:
Candylicious Cookies Recipe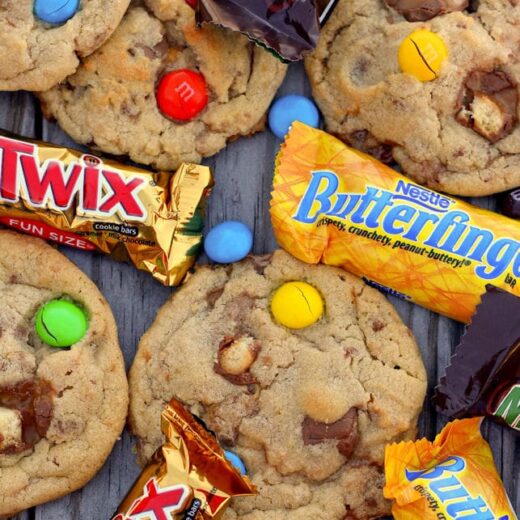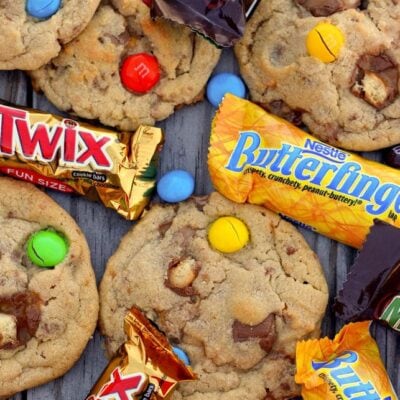 Candylicious Junkyard Cookies!! Perfect for getting rid of all that Halloween Candy.
Ingredients
Instructions
Preheat oven to 350. Cream butter, oil and sugars in mixer.

Add eggs and beat until fluffy.

Add dry ingredients and mix well.

Add cut up candy and mix until all combined.

Add to greased cookie sheet and bake for 6-9 minutes (we baked ours for 7). ENJOY!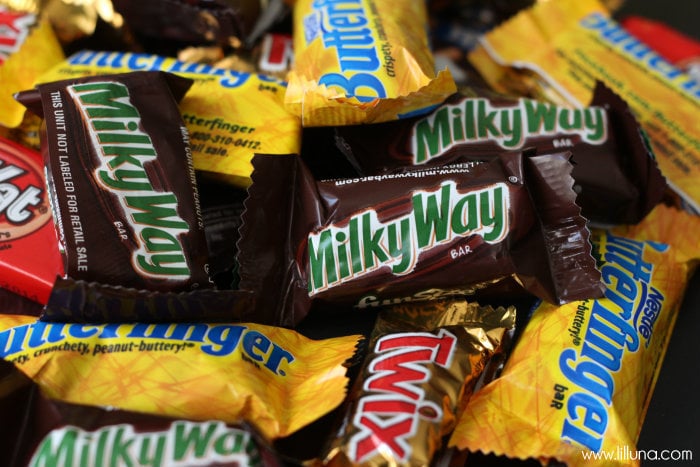 My favorites – Butterfinger, Milky Way, Twix, M&Ms, Kit Kats.
We used 5 FUN SIZE of each of these, but I did 8 FUN SIZE Milky Ways. 🙂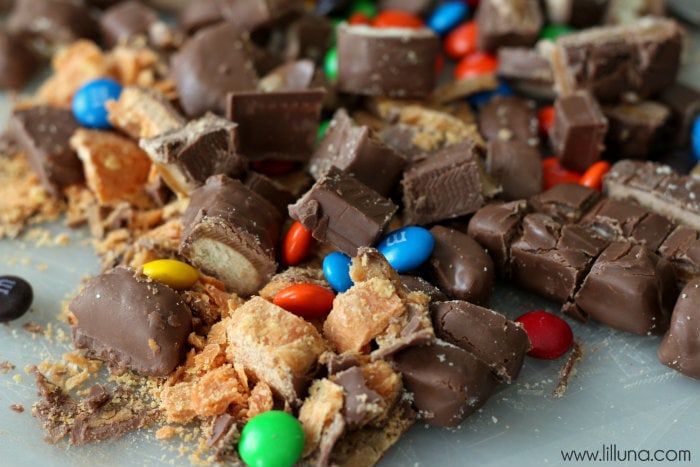 Then my mom chopped them all up!
SO good!!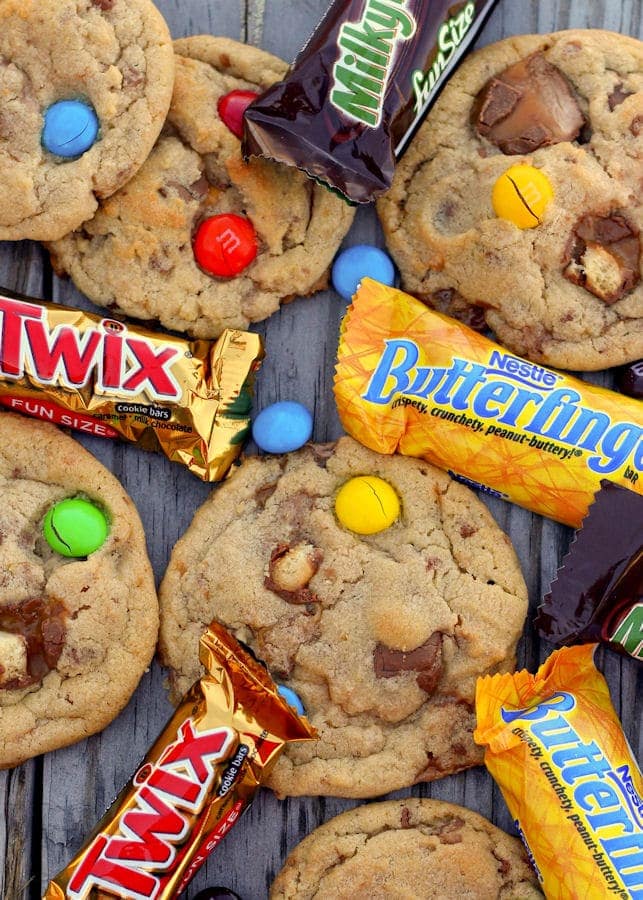 I hope you can make these cookies too and like them just as much as we did!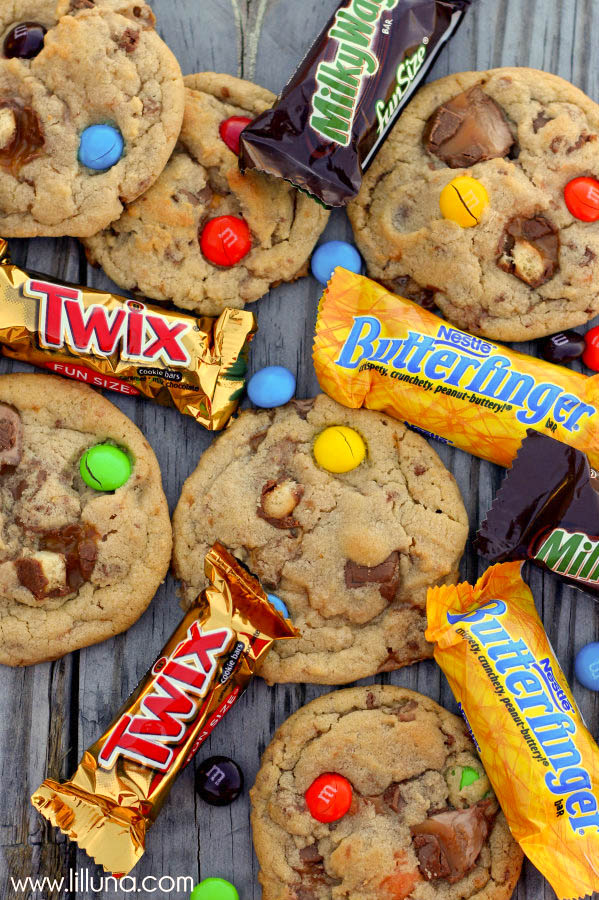 I hope you can come back again soon for more yummy treats from me.
Love, Lily
—————————————–
For more yummy cookies you can see some of my other cookie recipes: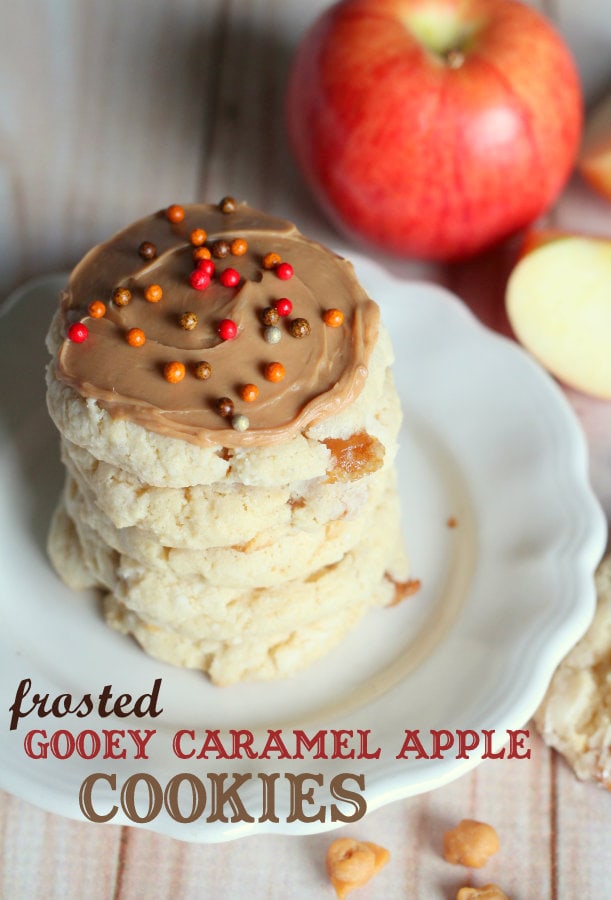 Frosted Gooey Caramel Apple Cookies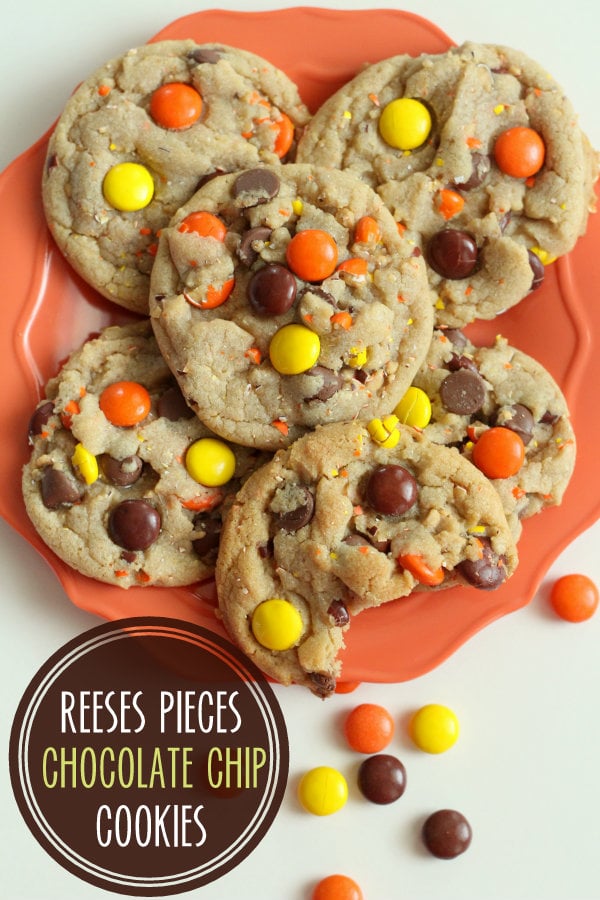 Reeses Pieces Chocolate Chip Cookies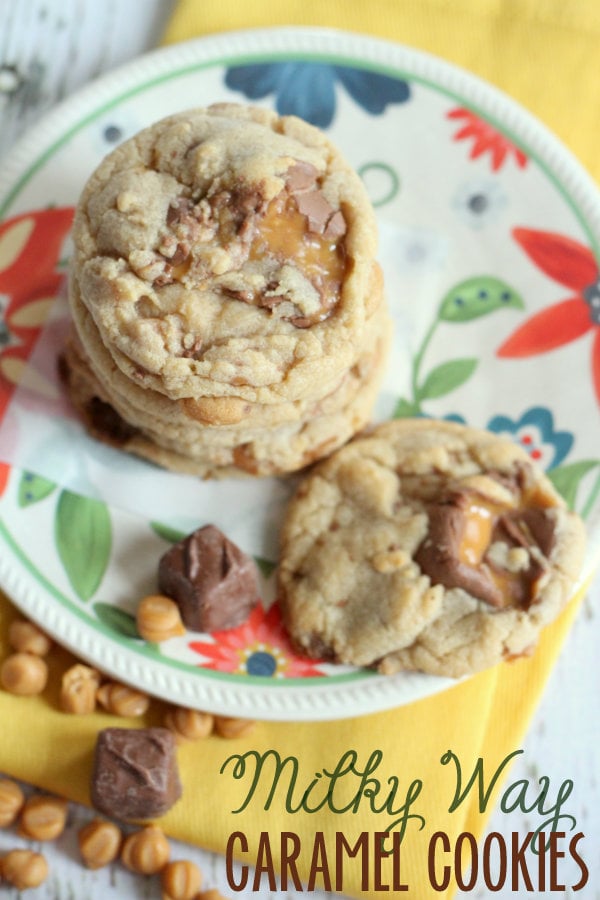 For all Sweet Treats by Lily go HERE.
For all Dessert Recipes go HERE.
And get weekly emails with monthly freebies by signing up for the Lil' Luna newsletter. 🙂
For even more great ideas follow me on Facebook – Pinterest – Instagram – Twitter – Periscope.
ENJOY!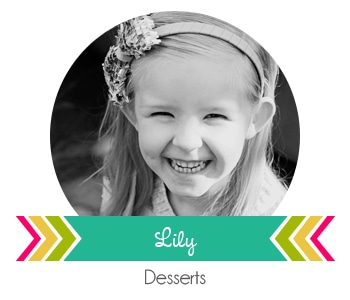 BEHIND THE SCENES AT LILLUNA.COM: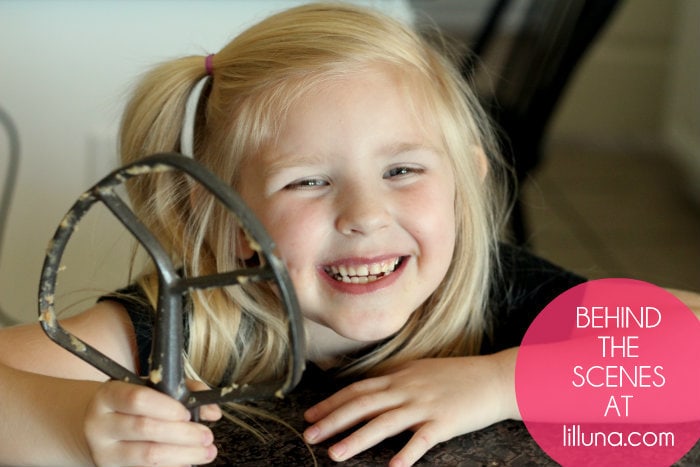 My mom let me lick the silver thing from the mixer. It was yummy! I love cookie dough. 🙂