This collection of fall desserts features all the best warm and cozy treats with autumn spices and flavors!
More Collections: Fall Soups, Fall Salads, Fall Dinner, Best Fall Recipes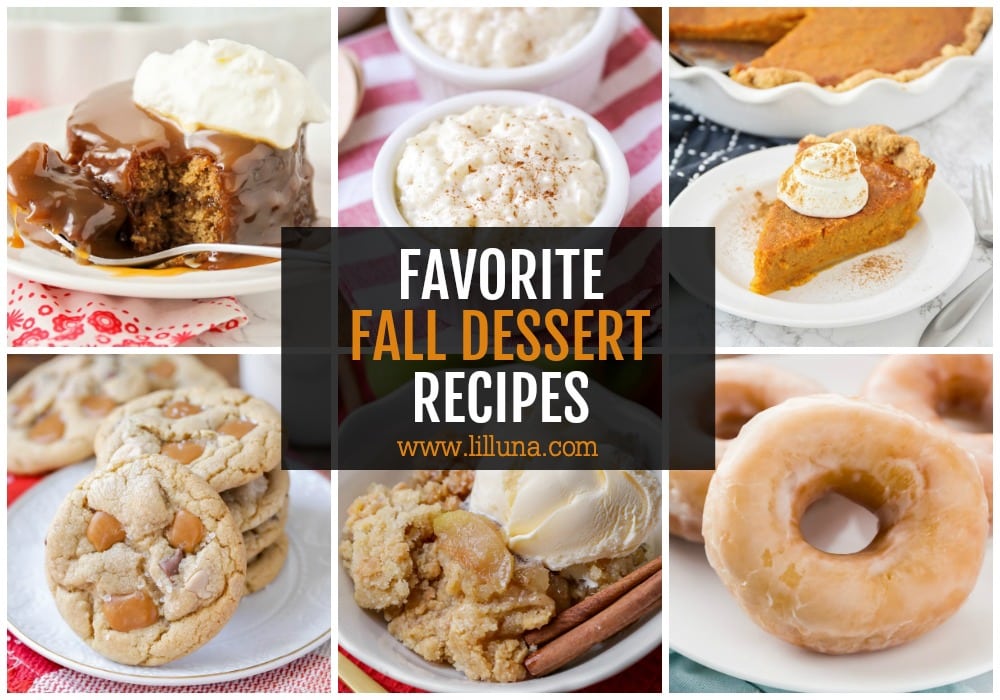 The Coziest Desserts!
Turn on the oven and bring out the warm pies, delicious crips, sweet cookies and cakes.
Thinking of cozy fall desserts instantly warms me up and I want to curl up on the couch with a treat and a book, or maybe a Hallmark movie. 
Whether you are planning a simple evening home or hosting a dinner party, I've collected some of my favorite Fall desserts. But before I get into the recipes, here are some general tips!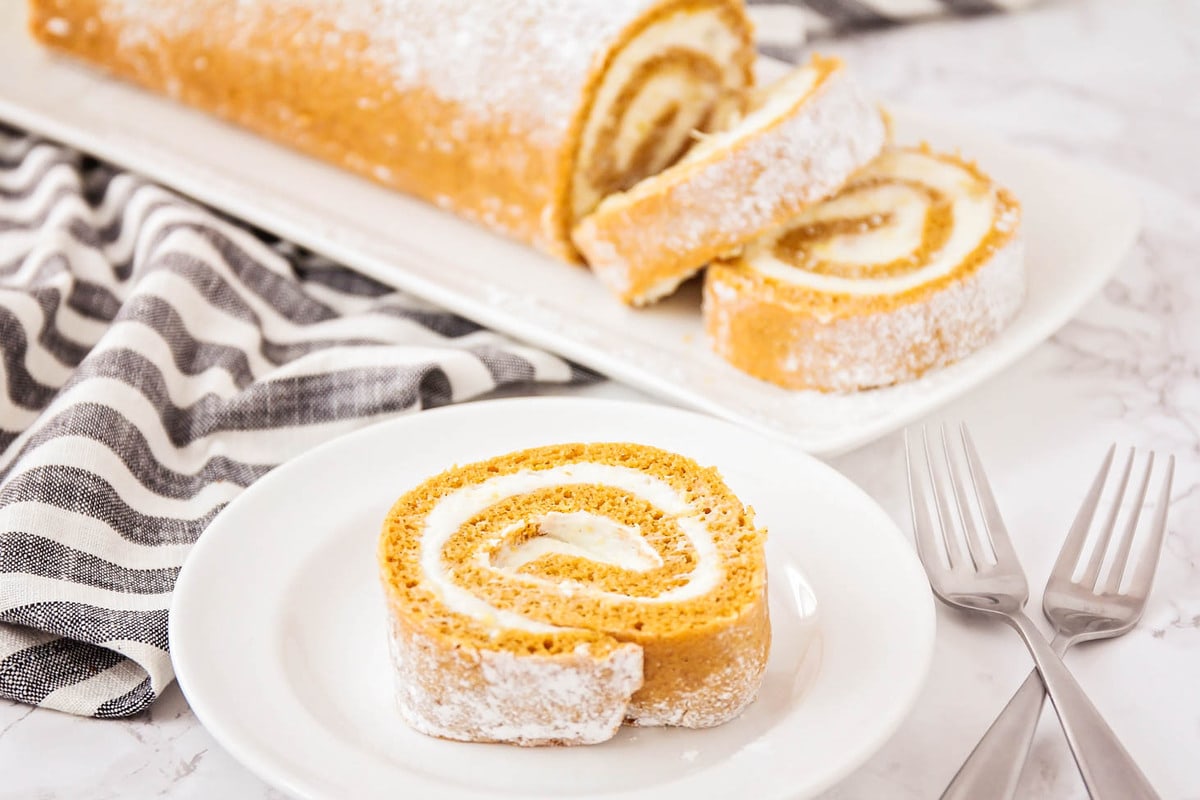 Tips for Fall Desserts
Since pumpkins and apples are in season, you'll see many fall desserts that feature these two fruits. 
Pumpkin: Most recipes that use pumpkin call for canned pumpkin puree. Be sure you don't accidentally buy canned pie filling or seasoned pumpkin. If you are feeling really adventurous you can even make your own puree from pumpkins from your garden. This

Pumpkin Pie

Post explains how.

Apples: As far as apples go, choose apples that hold their structure when baked. This way you don't end up with mushy applesauce instead of warm tender apple slices. Here are a few that work well: Honeycrisps, Pink Lady, Braeburn, Jonagold, and Granny Smith. 
Besides pumpkins and apples, I feel like oats give a warm autumn feeling and of course there are plenty of desserts featuring chocolate which I love to eat year round!
As you click on the recipes, you'll find baking tricks and storage tips specific for each recipe so that you'll end up with the perfect dessert each time.
go-to Fall Desserts
There are so many we love, but we wanted to share our go-to's…
favorite Fall Cookie recipes
Who can deny a fresh baked cookie from the oven? Especially on a fall day? Not I!! Here are some great ideas of fall cookies to make this season.
Best Fall Cakes + CUPCAKES
The kids love to help make some yummy cakes and cupcakes. Here are the ones that we love to make most this time of year.
Fall Pie recipes
Pie SCREAMS fall time!! Don't you agree?! Here are some of the pies we highly recommend making this time of year.
More Collections: Fall Soups, Fall Salads, Fall Dinner, Best Fall Recipes