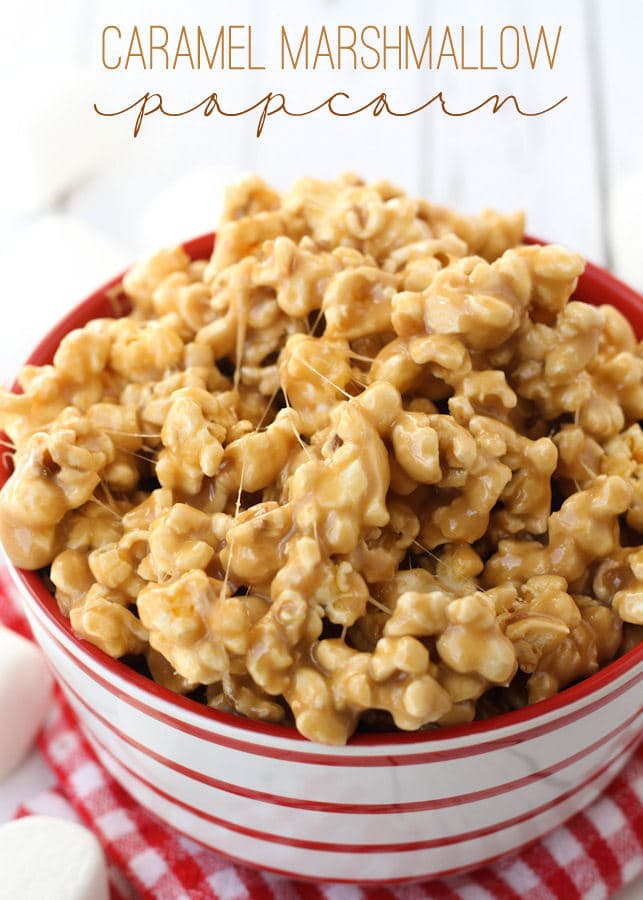 Caramel Popcorn
Hi, it's me Lily again. Guess what yesterday was!? It was BUDDY DAY!! Buddy Day is when you have friend from class and you can't go apart from them all day long – and we get to do fun stuff. We had stations with relay races, normal races, sack races and more!! There were bounce houses and one had a big slide. It was so much fun. My buddy, Alexandra, and I wore match shirts, matching bows and my mom made us buttons. Mine said, "I am Alexandra's Buddy!!" Alexandra's pin said, "I am Lily's Buddy!" It was a fun day. We also went to my brother's T-Ball game and we made a yummy recipe for Caramel Popcorn!
Do you like caramel? And do you like popcorn? You can combine both of those together to make what we made today! It was Caramel Marshmallow Popcorn. It was so easy to make and took only 5 minutes. The best part was that it was so gooey good. 🙂
Here is a picture of our popcorn. I wanted to keep eating it because it was so delicious!!!
My mom said I could only have a little because otherwise I'd get cavities. 😉 She might be right but I still wanted to eat the whole bowl!
For more popcorn recipes, check out:
Caramel Marshmallow Popcorn Recipe
Super Gooey and Delicious Caramel Marshmallow Popcorn. Ingredients include popcorn, butter, brown sugar, light corn syrup, and marshmallows!
Ingredients
1

bag

popped popcorn

any flavor works

1/2

cup

butter

1

cup

brown sugar

1

tbsp

light corn syrup

20

large

marshmallows
Instructions
Pop corn and place in a bowl making sure there are no unpopped kernels there.

Melt butter in a medium pot on the oven.

Add brown sugar and corn syrup until well blended.

Add marshmallows and stir continuously on low heat until all melted.

Pour mixture over popcorn and mix well.

Spread popcorn on parchment paper or put in greased baking sheet and cut into squares.
Recipe adapted from Raining Hot Coupons.
We loved this recipe! I hope you can come back again soon for more yummy treats from me.
Love, Lily