Make a batch of this sweet and buttery caramel popcorn to share with friends. It only takes 5 ingredients—no corn syrup required!
This is one of our favorite treat recipes to make around the holidays, but it's great year round. It's a little crunchier than our caramel marshmallow popcorn, but the buttery caramel coating is undeniably delicious!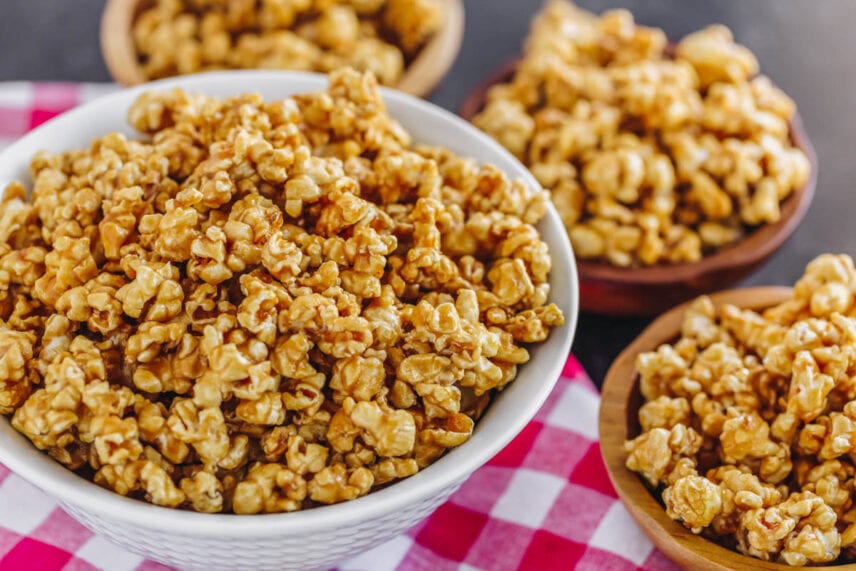 homemade caramel corn
You can find packaged caramel popcorn at lots of retail stores, but the real deal is HOMEMADE popcorn made in your own kitchen. It tastes 100x better and fresher – and makes the perfect treat!
It's super simple to make with our easy instructions and recipe. Trust me!
I love making caramel popcorn and packaging it up for friends, family, or neighbors! It makes such a cute gift when it's wrapped up in a little bag or container. It's the perfect yummy snack to brighten someone's day.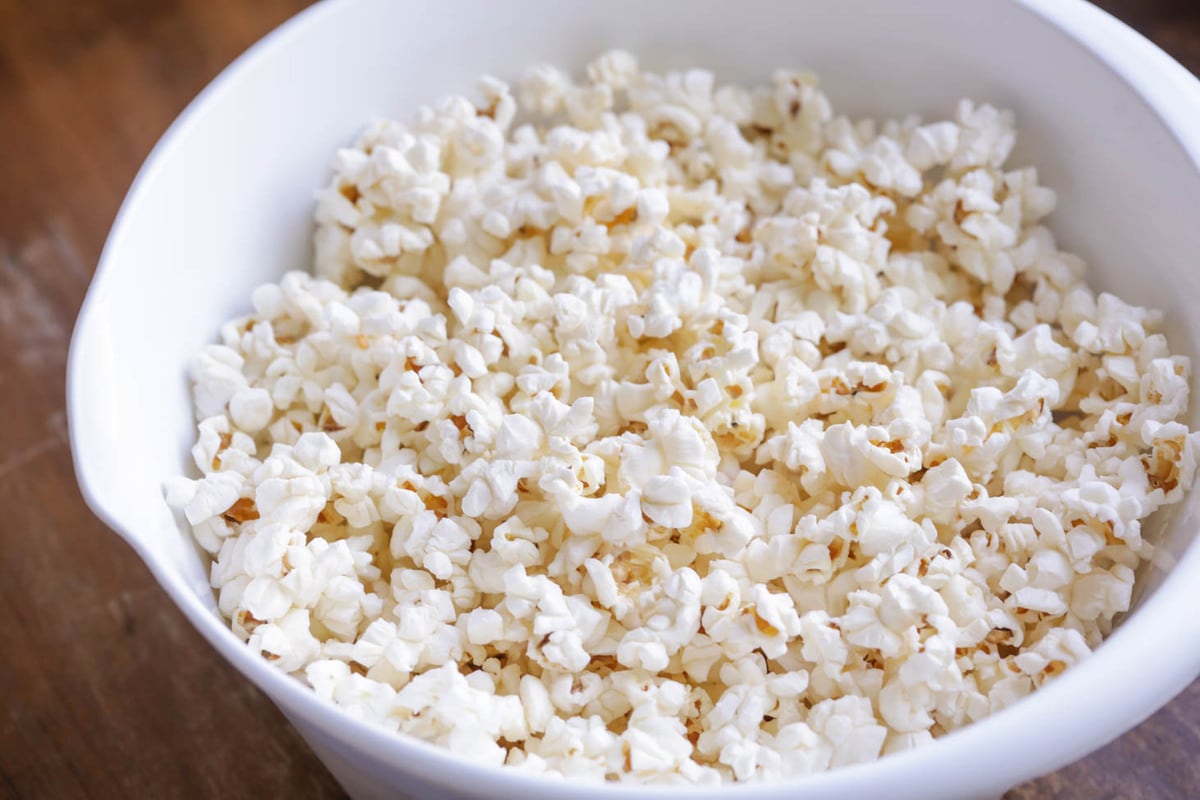 Prepping the Popcorn
You'll need about 8-9 cups of popped plain popcorn. Pop it in a popcorn maker, over your stove, or in the microwave. Make sure to get rid of all of the un-popped kernels. You don't want to bite into one of those—ouch!
TIP: A good trick is to pour your popcorn over a cooling rack. The un-popped kernels will fall through the cracks and the popcorn will stay on top.
Once all the kernels have been removed, put all the popcorn in a large bowl to get it ready for the caramel. Line a baking sheet with wax paper, then set it aside and start the caramel sauce!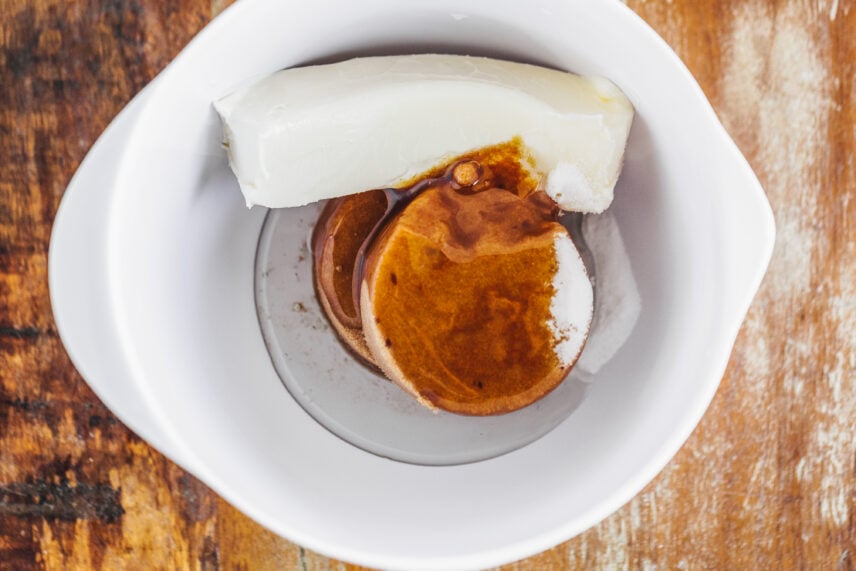 How to Make Caramel Popcorn
CARAMEL. In a medium saucepan, melt the butter over medium heat. Then add in the brown sugar and mix everything together really well. Continue stirring while you bring the mixture to a boil.
Boil the mixture for 5 minutes without stirring it. Once the 5 minutes are over, add in the vanilla and baking soda. Mix to combine everything.
TOSS. Take the caramel off the heat. Drizzle the caramel sauce over the prepared popcorn in the large bowl. Toss it all together lightly to evenly coat the popcorn.
COOL. Pour out the popcorn onto the wax paper lined cookie sheet. Spread it out and let the popcorn cool completely.
Break apart and store it in airtight plastic bags or containers. Keep it at room temperature and it should stay fresh and crunchy for up to 5 days.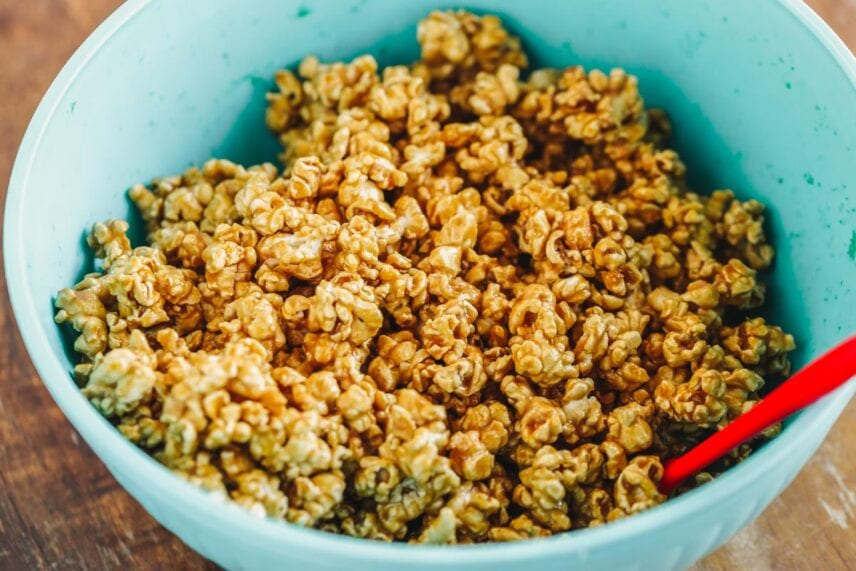 caramel corn variations + tips
Chewy or Crispy? This caramel corn is meant to be a little more on the crisp side, but if you want your caramel popcorn to be more chewy, boil your caramel sauce for less time.
Add-ins: You could always add chopped nuts (of any kind) when you combine the popcorn and caramel sauce. Drizzling chocolate or white chocolate over the caramel popcorn while it's cooling on the cookie sheet is another great idea!
Nonstick utensils: I recommend using a nonstick saucepan, and a silicone spatula if you have one! A nonstick pan will be a lot easier to clean after making the caramel sauce, and so will the silicone spatula which is also naturally tolerant to high heat.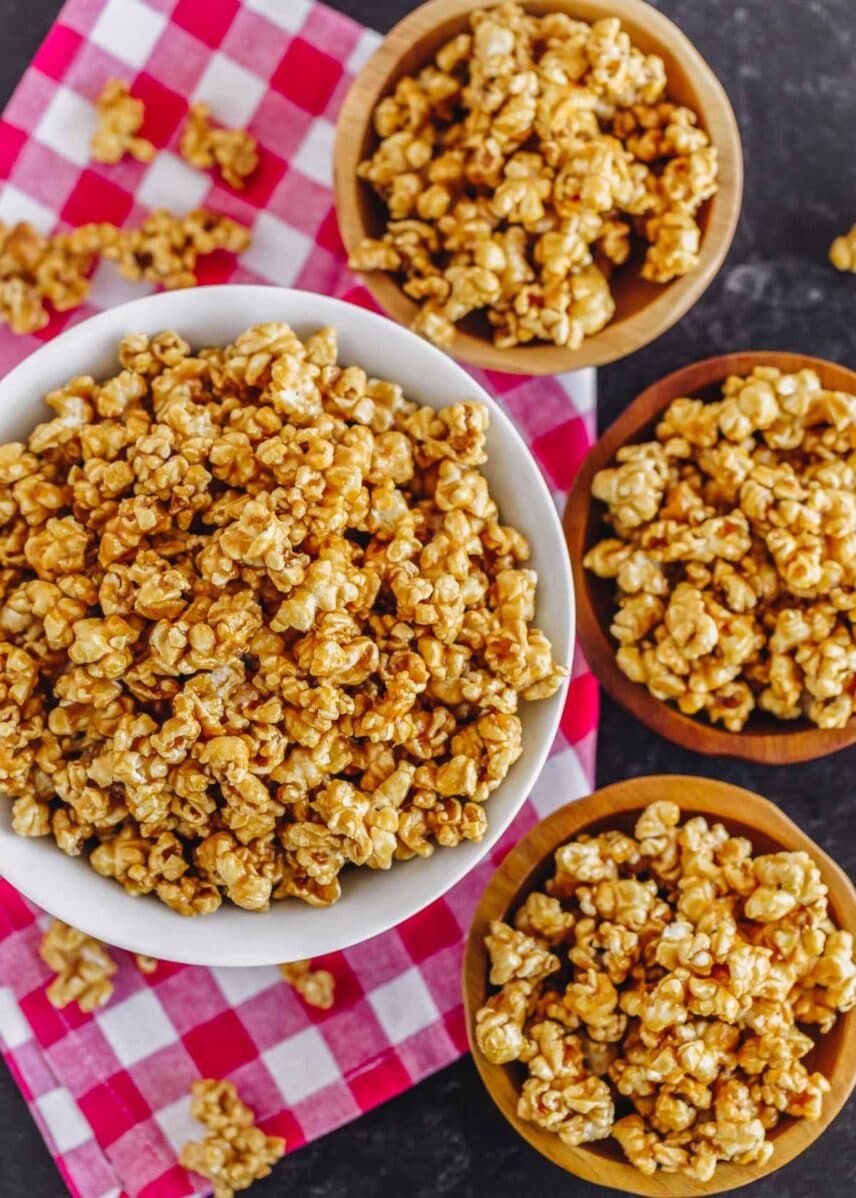 For more popcorn recipes:
Caramel Popcorn Recipe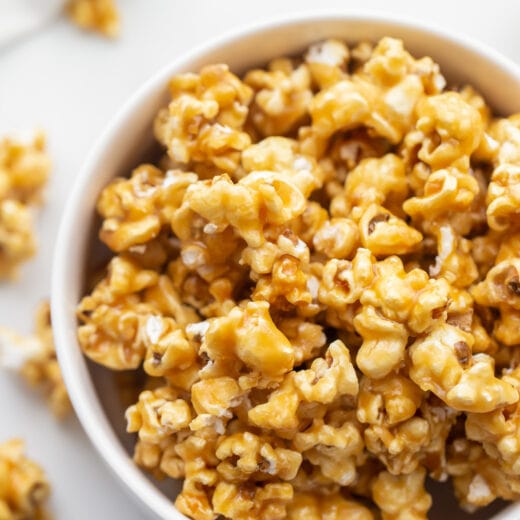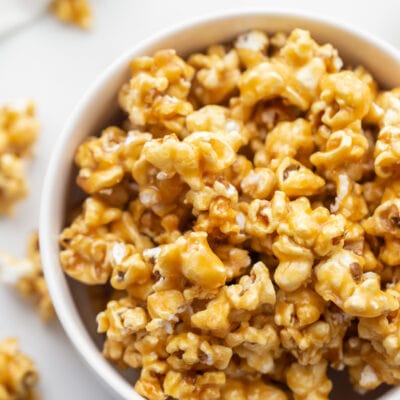 Make a batch of this sweet and buttery Caramel Popcorn to share with friends. It only takes 5 ingredients and is made in the microwave!
Ingredients
2 (3.29 oz)

bags

plain popcorn

3/4

c

butter

1/3

cup

white Karo Syrup

1 1/2

cup

brown sugar

3/4

tsp

salt

3/4

tsp

baking soda
Instructions
Make popcorn and place it in a large bowl. Be sure to get rid of all the unpopped kernels.

Using a medium-sized microwave-safe bowl add the butter, brown sugar, syrup, and salt. Heat in the microwave for 2 minutes.

Add the baking soda to the melted ingredients. The mixture will foam up. Stir well.

Pour over popcorn and toss together evenly coating all of the pieces.

Place the coated popcorn in the microwave for 1 minute and then stir. Place it back into the microwave and heat for another minute. If you want crunchier popcorn, heat it for another minute.

Allow the popcorn to cool and enjoy!

Note: If you used salted popcorn, then reduce or omit the added salt.