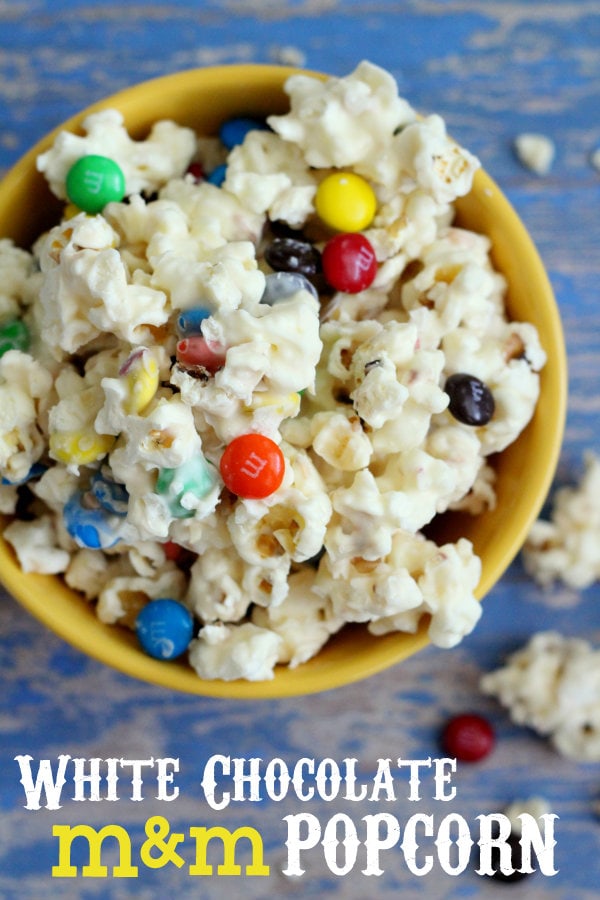 Hi. It's me, Lily.
Every Friday night we have movie night. We pick up a movie from Redbox and we make popcorn. Every once in awhile we get to make a special kind of popcorn that is my favorite. It's White Chocolate M&M Popcorn. It is SO yummy and good, and I help my mommy make it awhile back. She had to do the hard part of melting the chocolate, but then I got to put all the M&Ms in it!
Here is my picture of it:
THE GAME PLAN: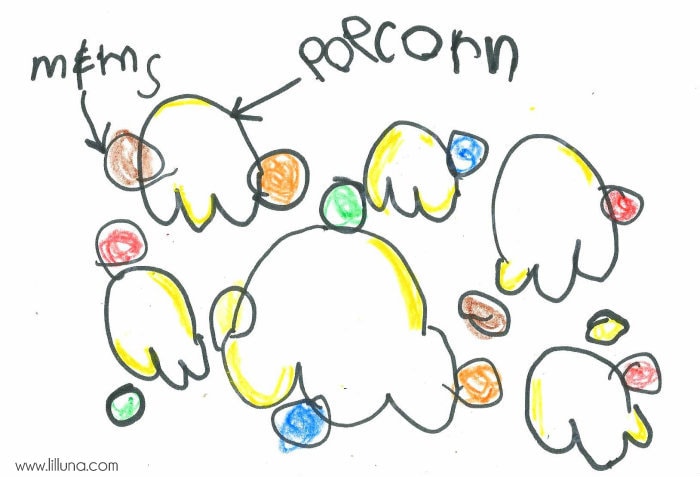 Oh yeah – it is so good and fun to make with your kids!
You need plain popcorn to make this…
Here's the recipe: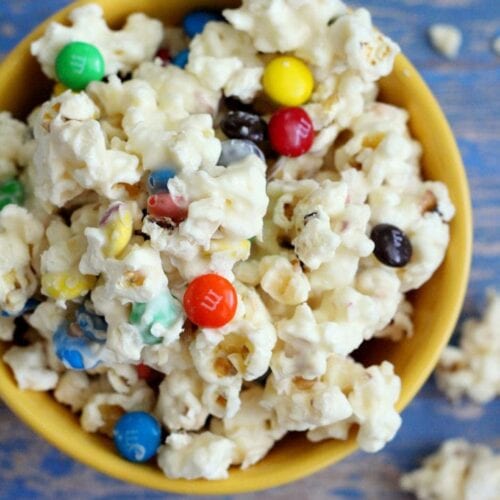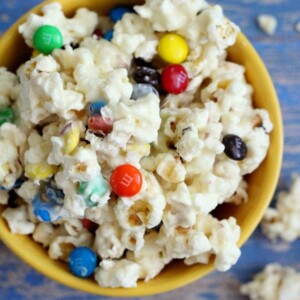 White Chocolate M&M Popcorn
Our favorite movie snack - White Chocolate M&M Popcorn! Melted vanilla bark poured over popcorn with m&m's mixed in!!
Ingredients
1-2

bags

Popcorn

plain

24

oz

Vanilla Bark

or Candy Coating

1-2

cups

M&M's
Instructions
Start by popping the popcorn. When it's done pour it into a bowl and try not to get any of the yucky kernels in it.

Break your candy coating into squares (it makes it melt better) and place in a pan on low heat. Stir until it is all melted.

Pour candy coating over the popcorn and mix until all the popcorn is coated.

Add M&Ms (however many you want) and spread out onto a cookie sheet lined with parchment paper.

Refrigerate for a bit but take out ½ hour before you eat it so it's not so hard. ENJOY!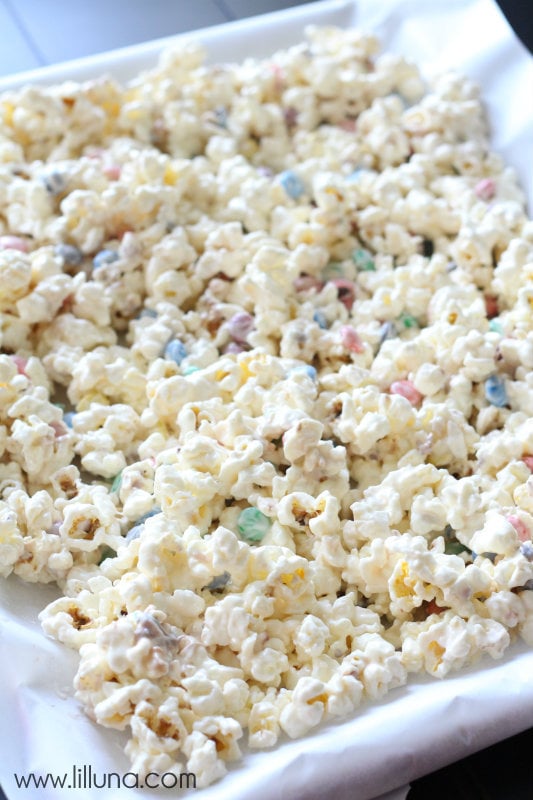 Here is the popcorn after we put it on the parchment paper.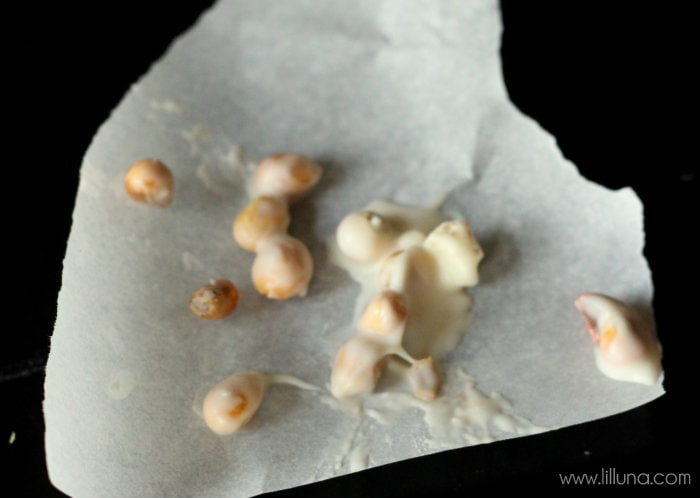 We found a few more kernels that we took out. You don't want to taste the kernels because they're not part of a yummy snack.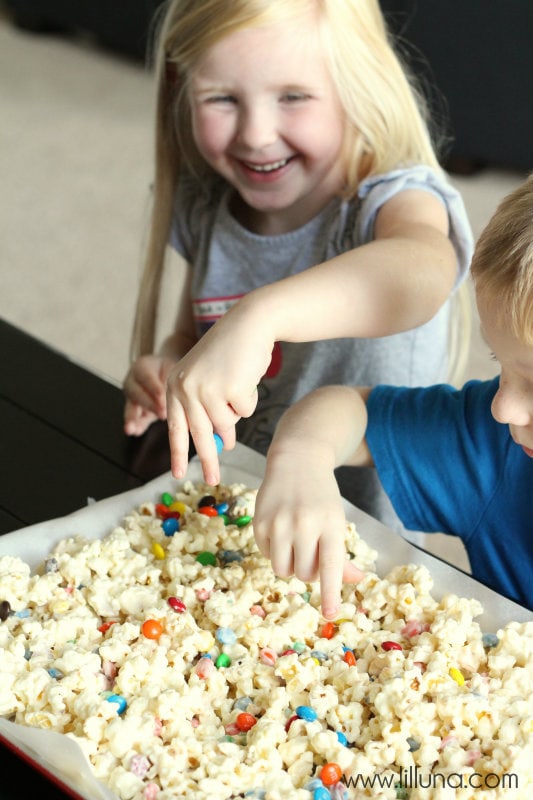 We decided we wanted more M&Ms so my brother and me added some more.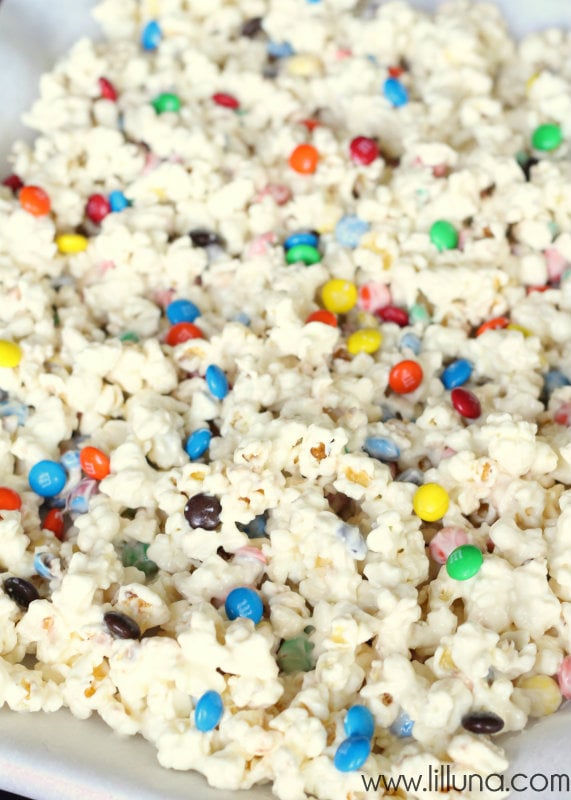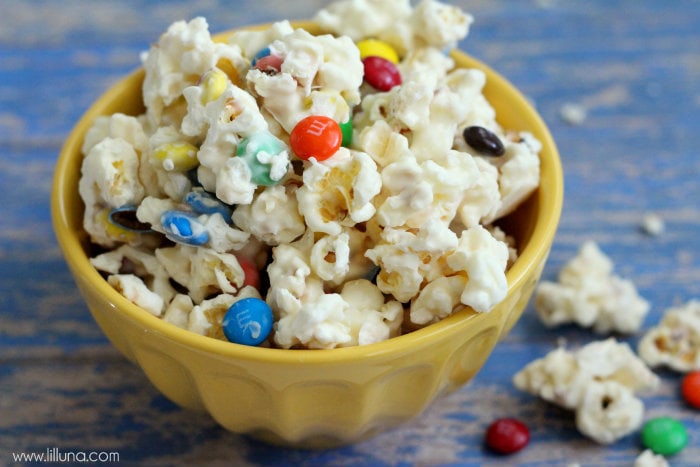 How does this look? Good, huh?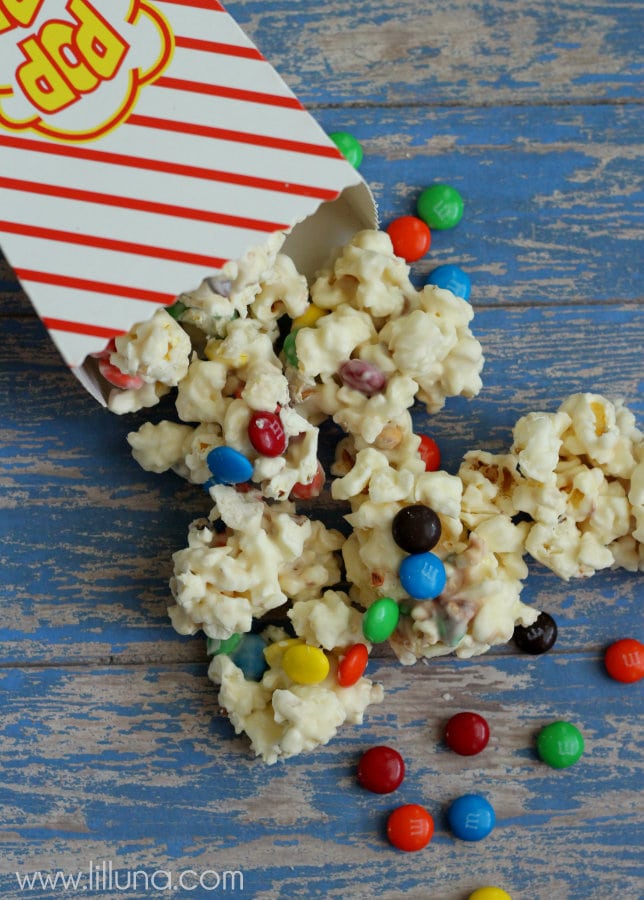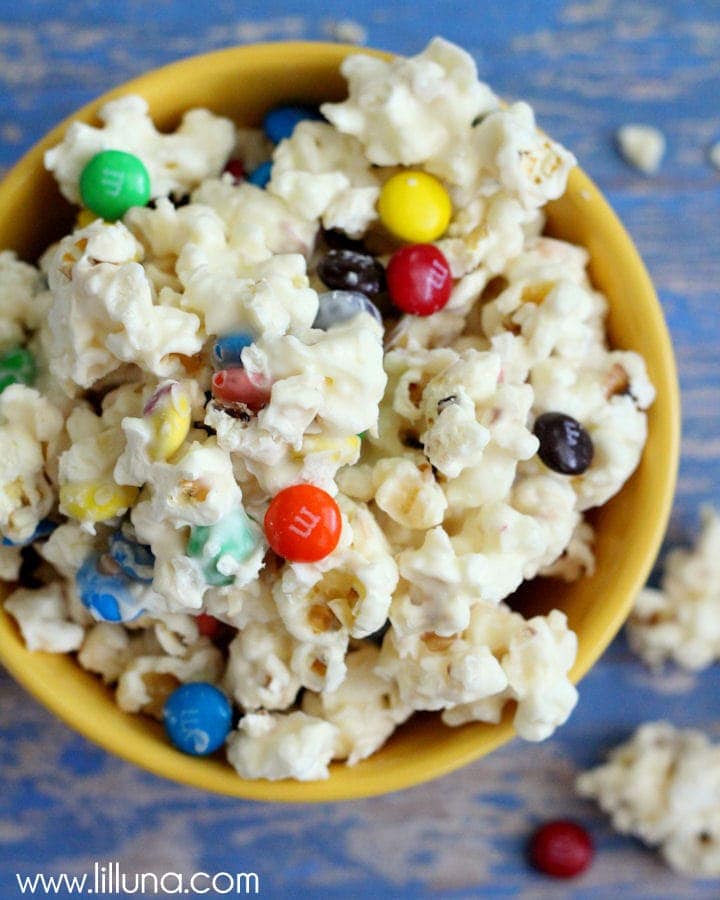 This was SO looking good when I took the photo shoot of it that I wanted to eat it right then! My mom said we had to wait til our movie that night so I waited. It was really yummy.
I hope you can come back again soon for more yummy treats from me.
Love, Lily
———————————————-
I'm not going to lie, this is one of mine and my hubby's favorite treats too.
For more yummy snack-type treats be sure to check out: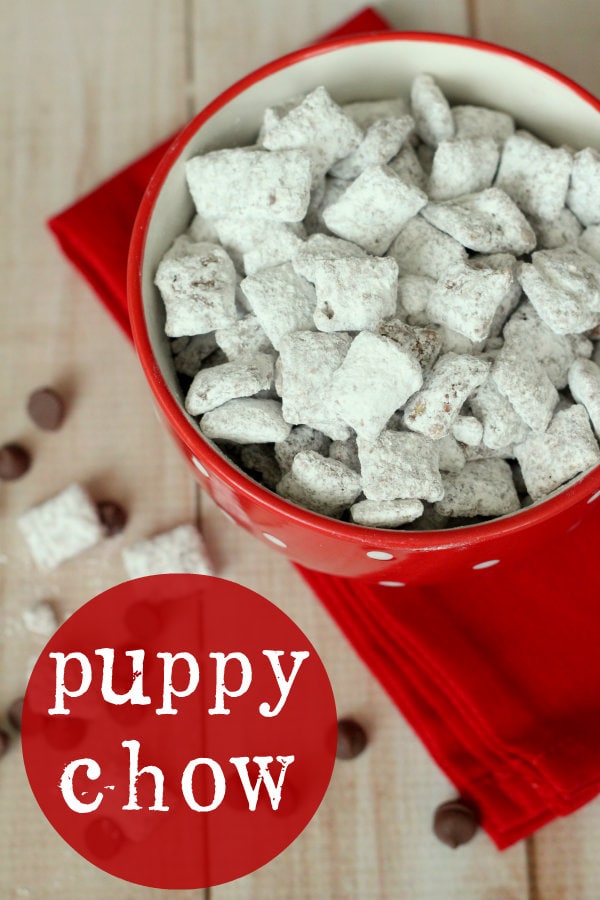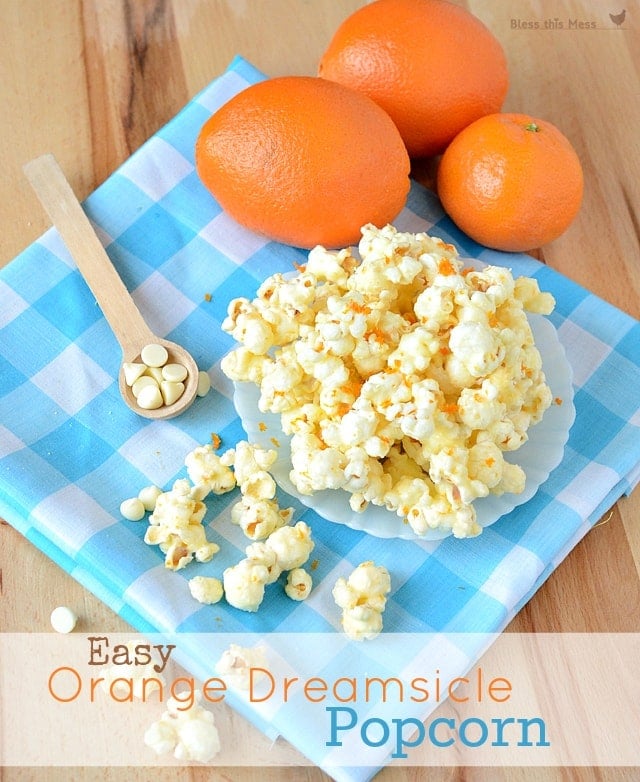 Easy Orange Dreamsicle Popcorn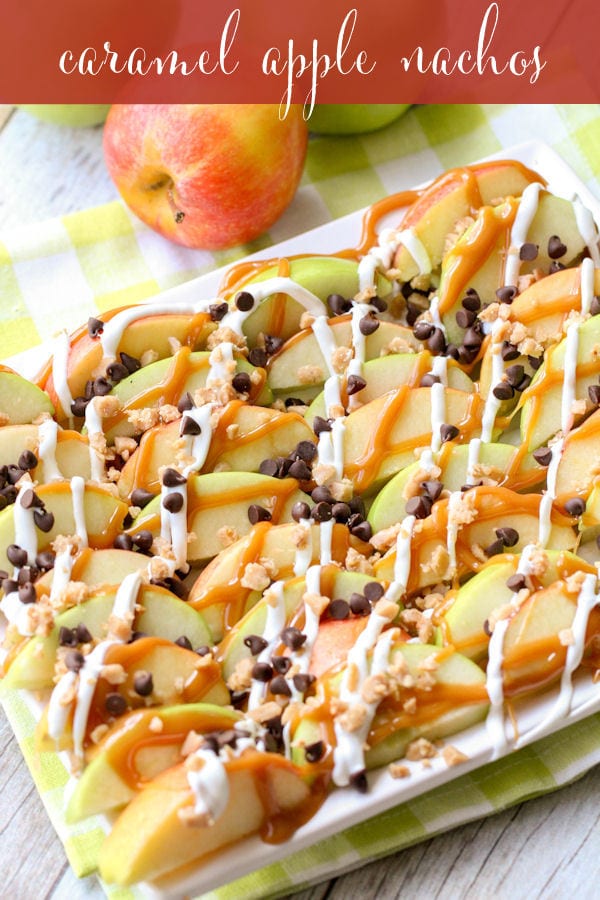 For all Sweet Treats by Lily go HERE.
For all Dessert recipes go HERE.
And get weekly emails with monthly freebies by signing up for the Lil' Luna newsletter. 🙂
For even more great ideas follow me on Facebook – Pinterest – Instagram – Twitter – Periscope.
ENJOY!!
BEHIND THE SCENES AT LILLUNA.COM: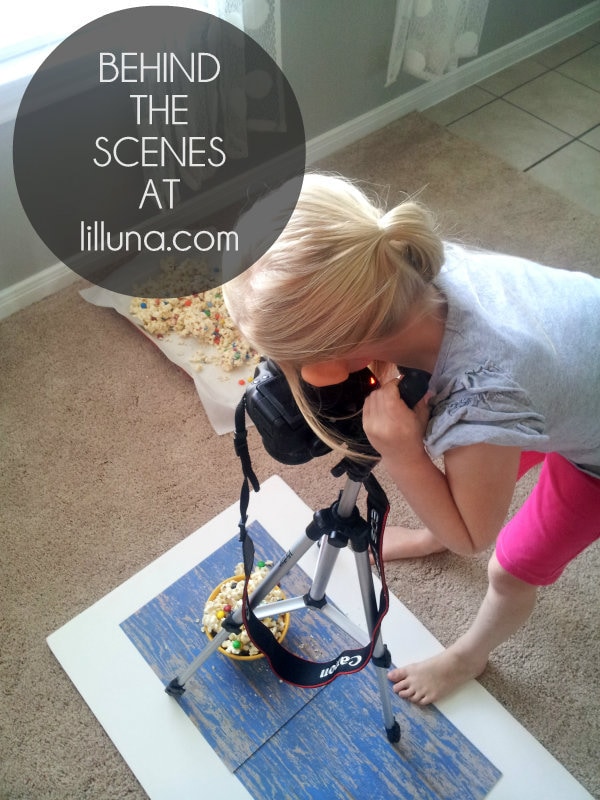 I LOVE Photo Shoots!