Whether your pantry is looking empty, or you just need something simple, these 3 Ingredient Recipes will surely come in handy! This collection contains simple recipes for breakfast, dinner, side dishes, and treats.
More collections: 5 Ingredient Recipes, Pantry Staple Recipes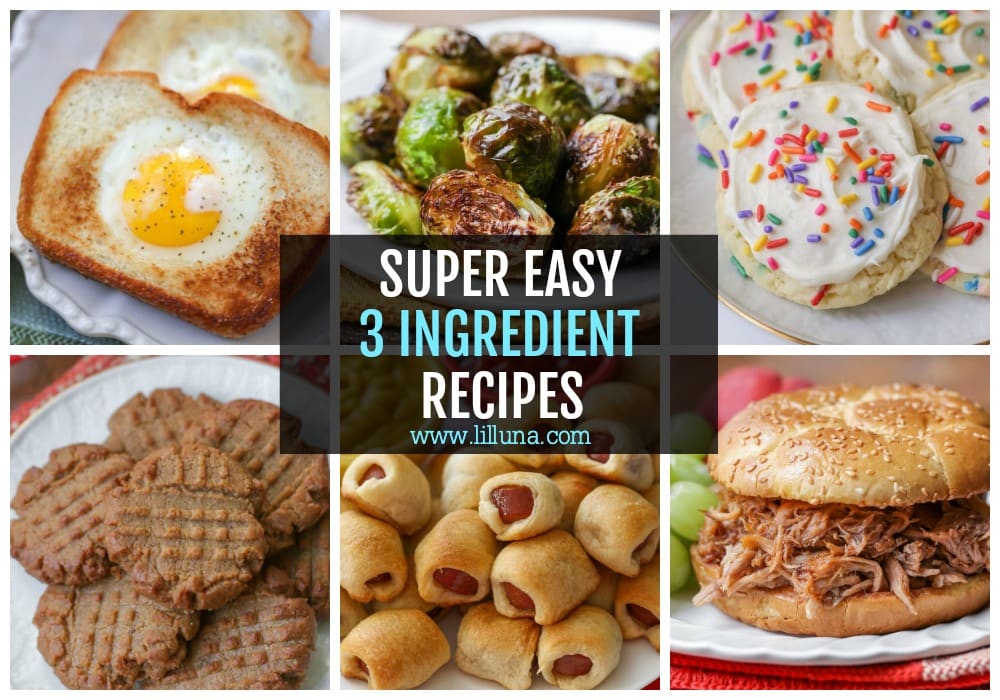 EMPTY PANTRY WOES
"Mom, I'm hungry" 
"What's for dinner?"
"Can I have a snack?"
"What are we having for lunch?" 
These are phrases that happen ALL DAY LONG and can drive even the most seasoned parent bonkers. Even worse is when you go to the pantry and find there is not a lot in there. Take a deep breath, because we have got you covered! These easy recipes only have 3 ingredients or less, saving you time and sanity!!
This collection doesn't just contain simple recipes for dinner, but breakfast, side dishes, and desserts as well!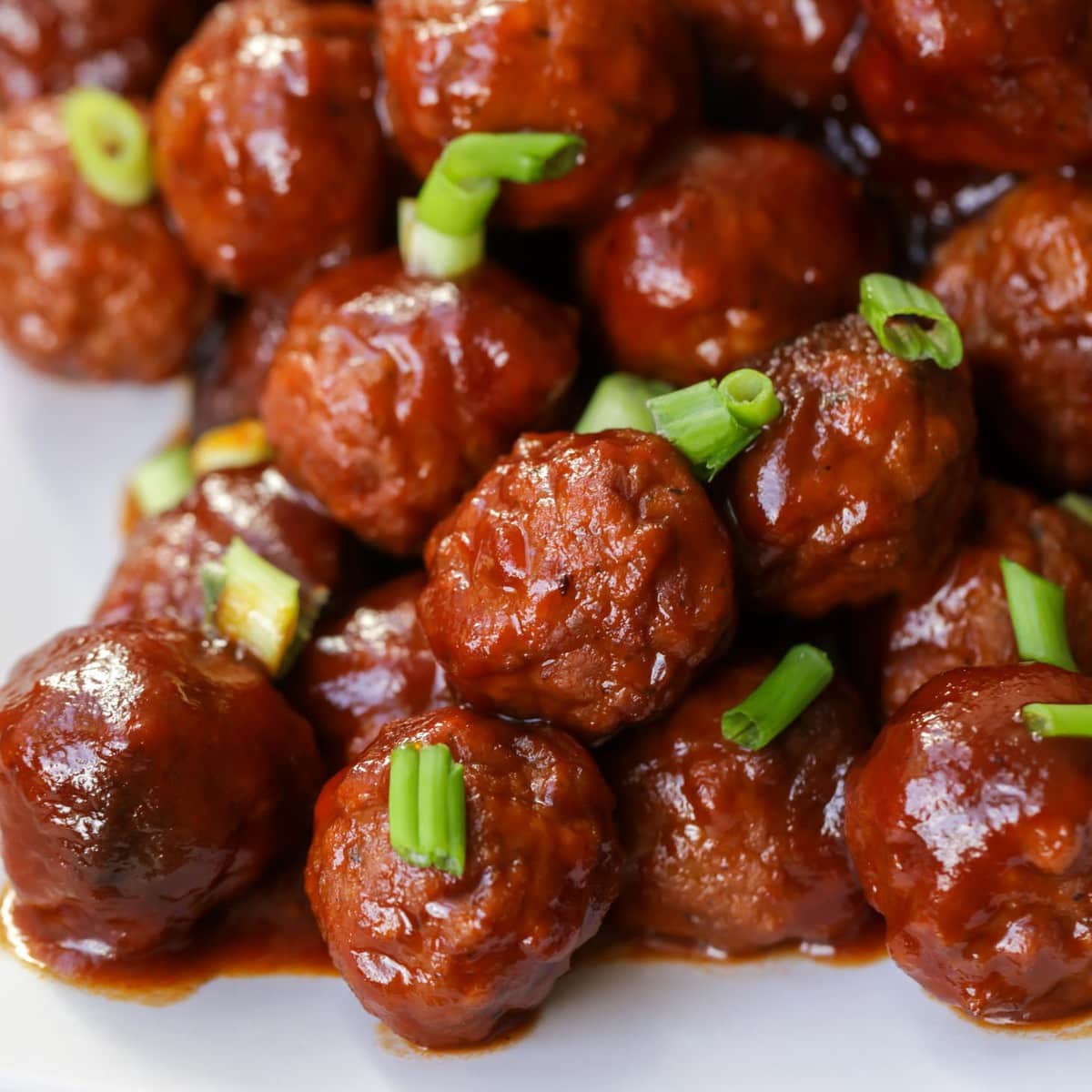 Why we love 3 ingredient recipes
With only 1-3 ingredients, even those with bare cupboards should be able to scrounge up enough items to whip up something delicious!
Many of these recipes also store well. Often I will double the recipe just so I can put the extra in the freezer to have on hand for another day. 
Another aspect that I like about these recipes is how different seasonings and cooking methods can change even the most basic of ingredients into a completely different dish; for example, a simple potato can be baked, fried, roasted or mashed. 
Shredded meats, like beef chicken or pork, are other great basic/versatile ingredients. If you make shredded meat, you can use some of it in tacos, add it to a soup or casserole, mix it with BBQ sauce to put on a bun, and more. 
Note: See the individual posts for more storage information as well as other recipe tips.
Also, I do want to note that in some recipes there may be more than 3 ingredients listed. Either the extra ingredients are optional and are not required in making a completed dish, or they are kitchen staples like salt and oil. 
Look at all the supplies you have on hand and be creative. I think you'll be surprised at how many options you have with just a few ingredients.  
3 Ingredient Breakfast Recipes
Eggs and potatoes are great breakfast staples to have on hand for recipes like this. You'd be surprised by how many ways you can do an egg, just by the way you cook it or the way you dress it up by pairing it with seasonings or other ingredients!
Check out some of our favorite breakfast recipes that only need 3 ingredients:
3 Ingredient dinner Recipes
I know it sounds unbelievable, but it IS possible to prepare a dinner with only 3 items (give or take a few pantry staples like oil or seasoning).
Every single one of these recipes is substantial enough that it will fill your family's bellies, and they taste great too! Be sure to let us know any other meals you love to make that only take a few ingredients so we can give them a go!
3 Ingredient Side Dish Recipes
I've already mentioned it before, but potatoes are a great staple to have on hand! Especially for side dishes.
There are a few different sides in this list made from potatoes, and they don't require more than a little oil and some salt. In fact, most of these side dishes are made from vegetables with the addition of oil and a little seasoning. Super simple!
3 Ingredient Treat Recipes
Even if your pantry is looking a little bare, that doesn't mean you should have to go without a treat!
Here are a few of our favorite desserts that pride themselves on using just 3 ingredients. And believe me, they really do taste good despite their simplicity!!