Life is crazy.
Wouldn't you agree?
I feel like life is especially crazy this time of year when there is so much going on, which means if there are areas of life that can be simplified, you better believe I'm going to simplify. One of those aspects is dinner. No need to for full course meals in December, especially when there are so many treats being made. Instead, I like to rely on some of my favorite, quick dinner recipes that are ones all the kids will enjoy. One of those recipes are these Hot Ham and Cheese Roll-Ups. My kids have always loved ham and cheese, so I thought adding them to a crescent roll (another thing they would love) would be a hit. Fortunately, I was right (for once) and everyone loved these easy roll-ups. In fact, I didn't even make enough. I thought 2 per kid would be enough but they were devoured so quickly that I quickly realized I should have made more. Now I know for next time…
MY OTHER RECIPES
If you also like quick, simple recipes that are great for dinner or lunch, then give these roll-ups a try. They can easily be changed up with different meats or cheeses. Next time I may try chicken and swiss. 😉
Here is what you'll need to make them:

Hot Ham and Cheese Roll-Ups
Ingredients
1 - 12 oz. can refrigerated crescent rolls
16 slices ham
4 cheese slices (cut in half)
butter spray
grated parmesan cheese
Instructions
Preheat oven to 375.
Place triangles on foil-lined cookie sheet. Add 2 slices of home to each triangle along with 1 piece of cheese.
Roll up and place seam-side down on sheet. Repeat for all crescent rolls and bake for 11-12 minutes. Enjoy warm.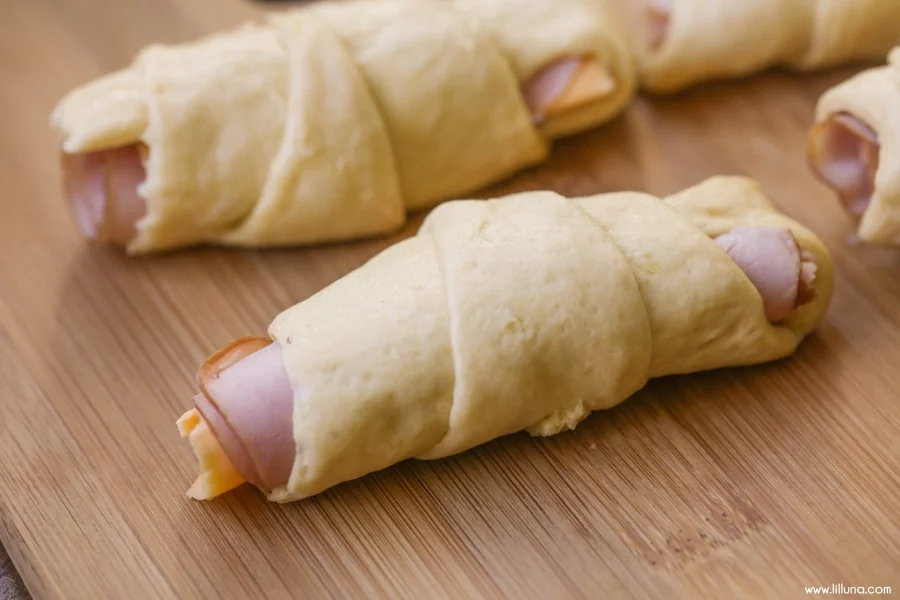 Fill with ham and cheese and roll up.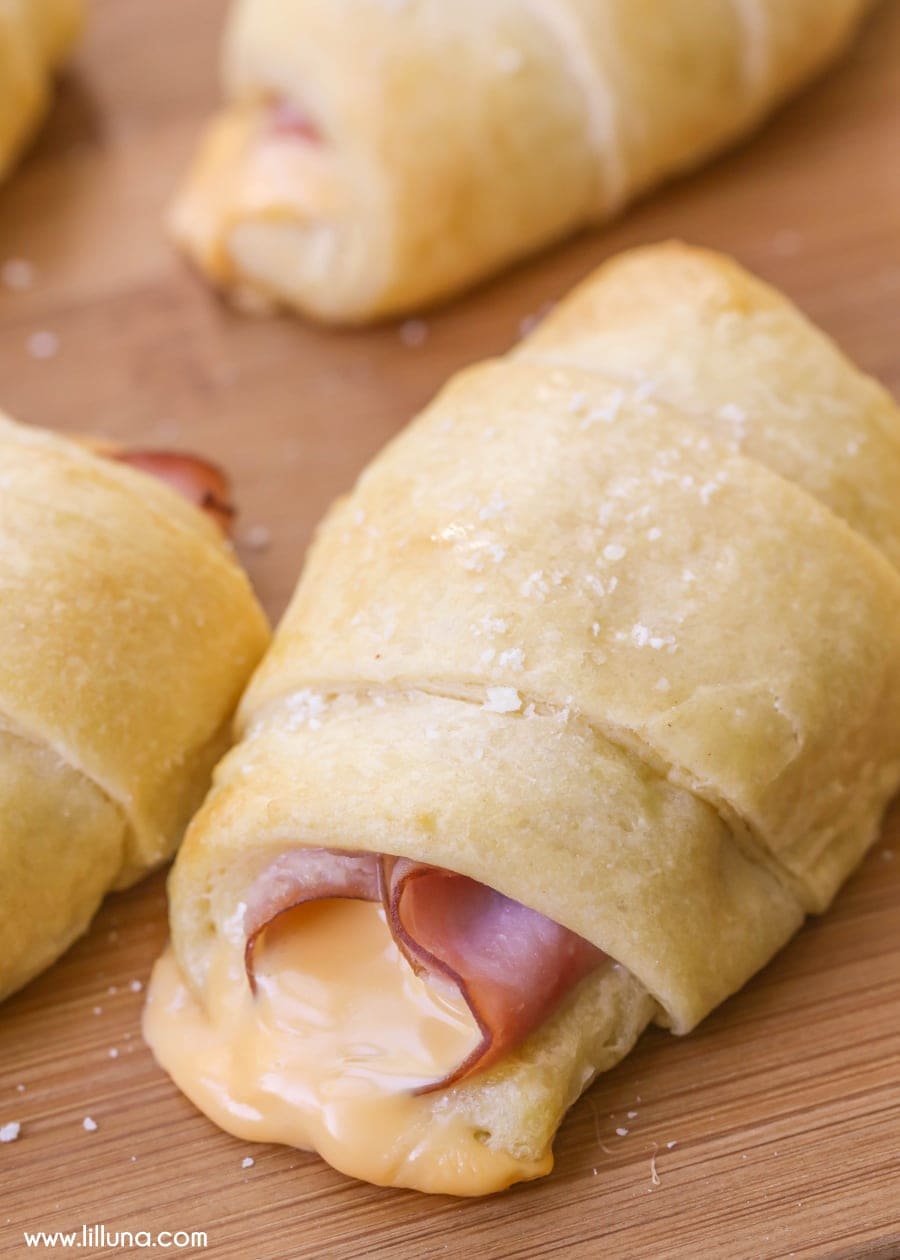 These were so soft, tasty and enjoyed by the whole crew which means we'll definitely be making them again.
For more simple dinner ideas, check out: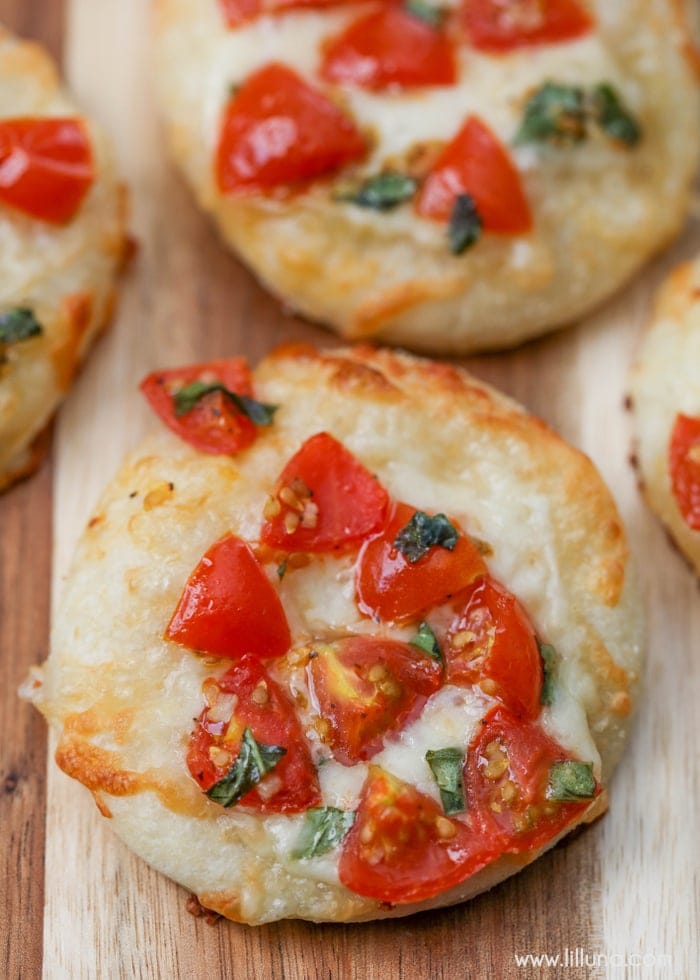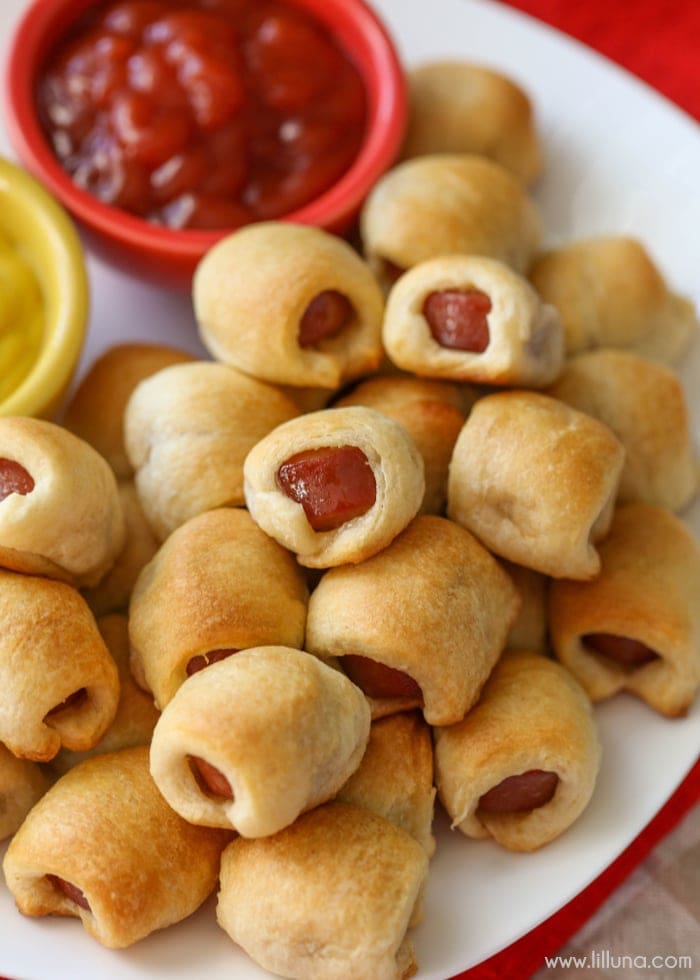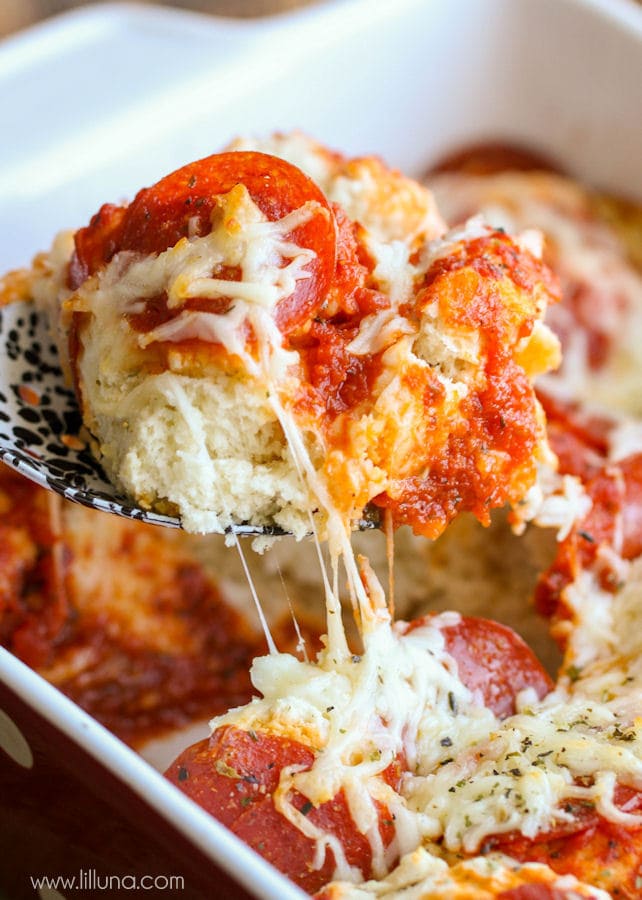 For all Dinner ideas go HERE.
For all Recipes go HERE.
For even more great ideas follow me on Facebook – Pinterest – Instagram – Twitter – Periscope –Snapchat & YouTube.
ENJOY!