Easy Croque Monsieur – a baked or fried boiled ham and cheese sandwich that is delicious!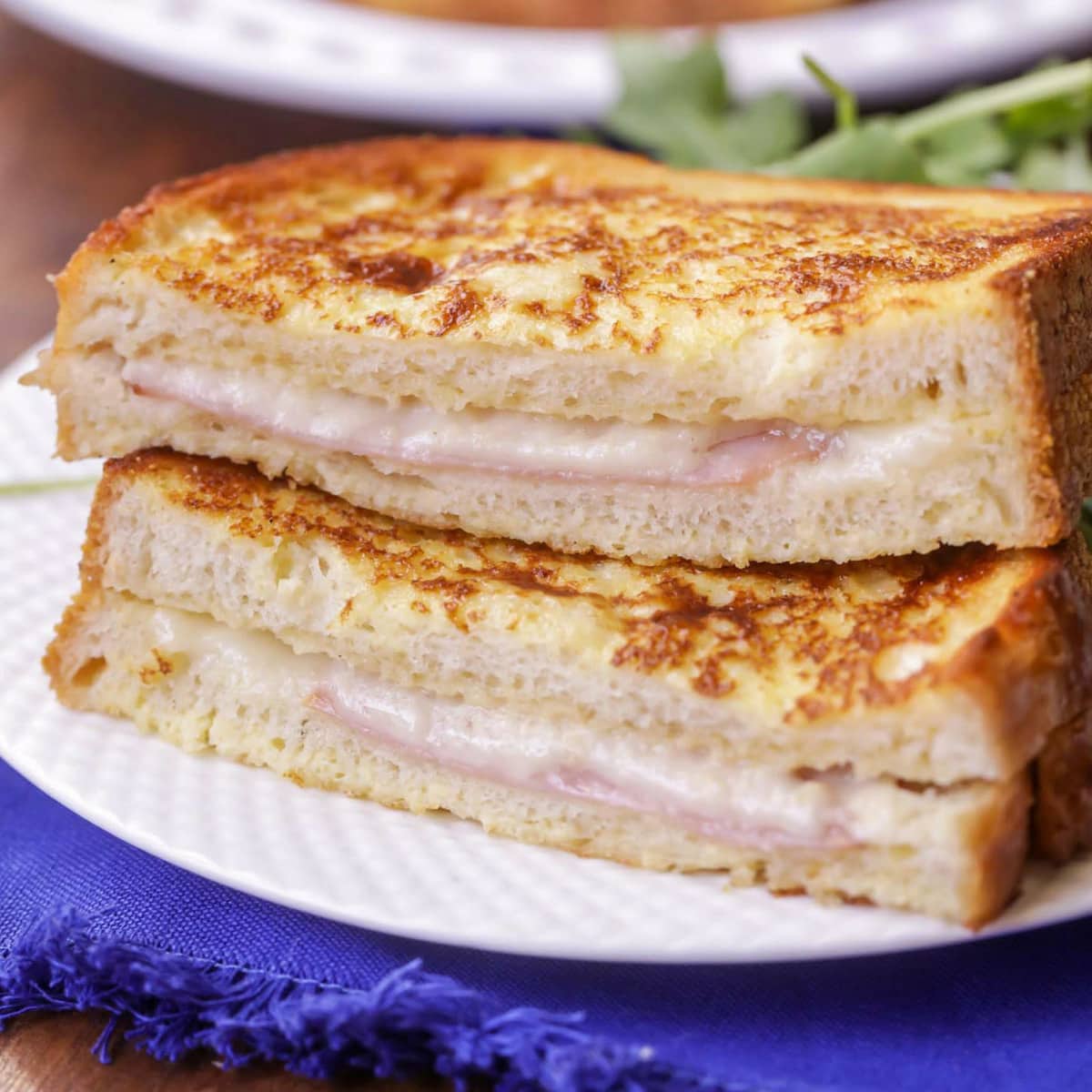 Have you ever tried a Croque Monsieur? You may not even know what it is and in case you don't, it's a baked or fried boiled ham and cheese sandwich. Sound different? Well, it is, but it's also very delicious. I first had one at a place near us in Houston called la Madeline's. It's a French bakery and cafe that served some of the best sandwiches, soups and salads. Have you been there? Like I mentioned, it's where I tried this delicious sandwich for the first time, and I was immediately hooked. It is so flavorful and takes grilled cheese to a whole new level.
I had never thought of trying the recipe from home until I spotted a recipe for it on Kraft Recipes. The hubby loved the sandwich too so I knew we had to give it a try. It was very simple to make and required only a few steps. You add all the ingredients to the sandwich and dip it in a milk and egg mixture and fry it in butter just like you would grilled cheese. Easy, right?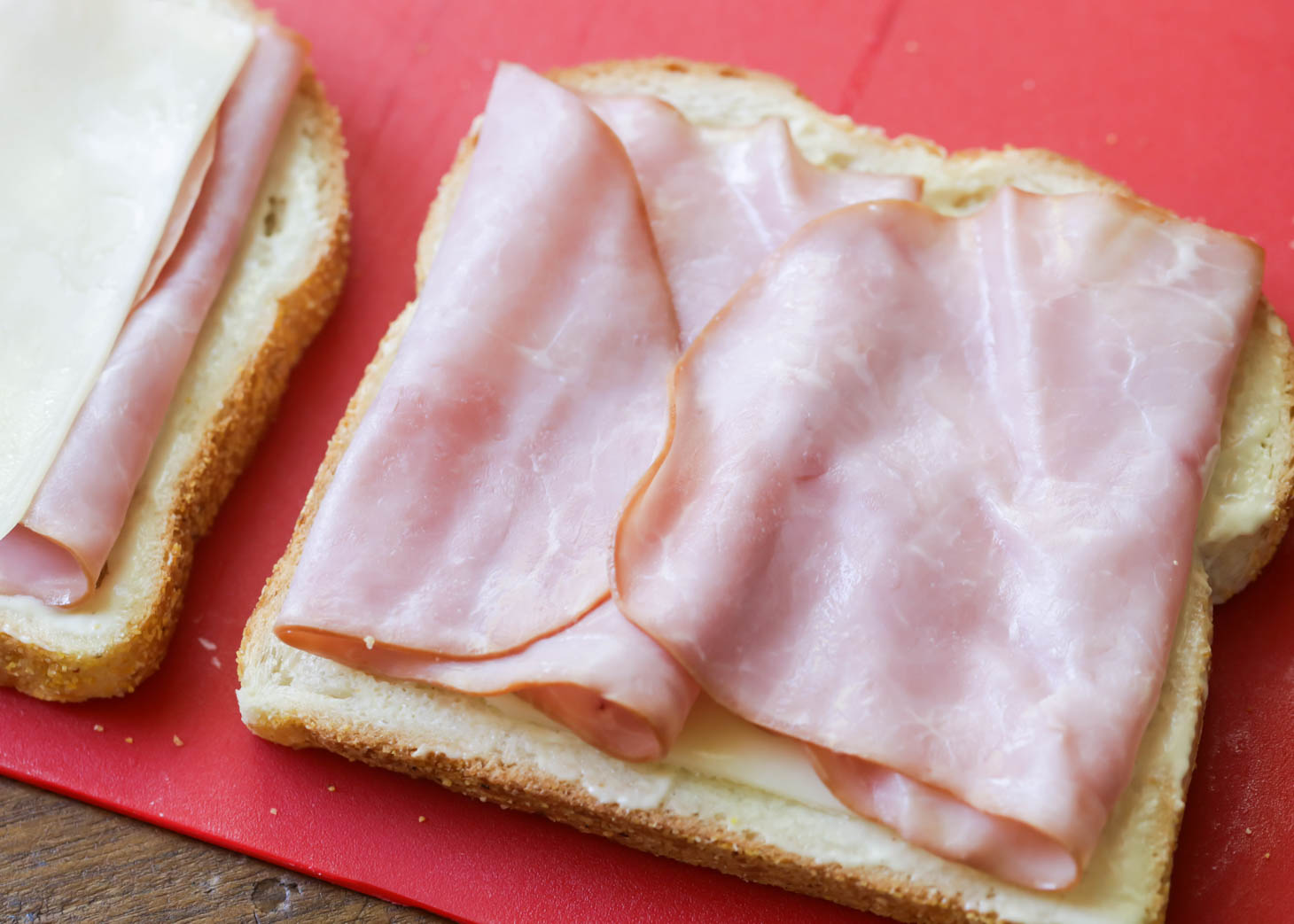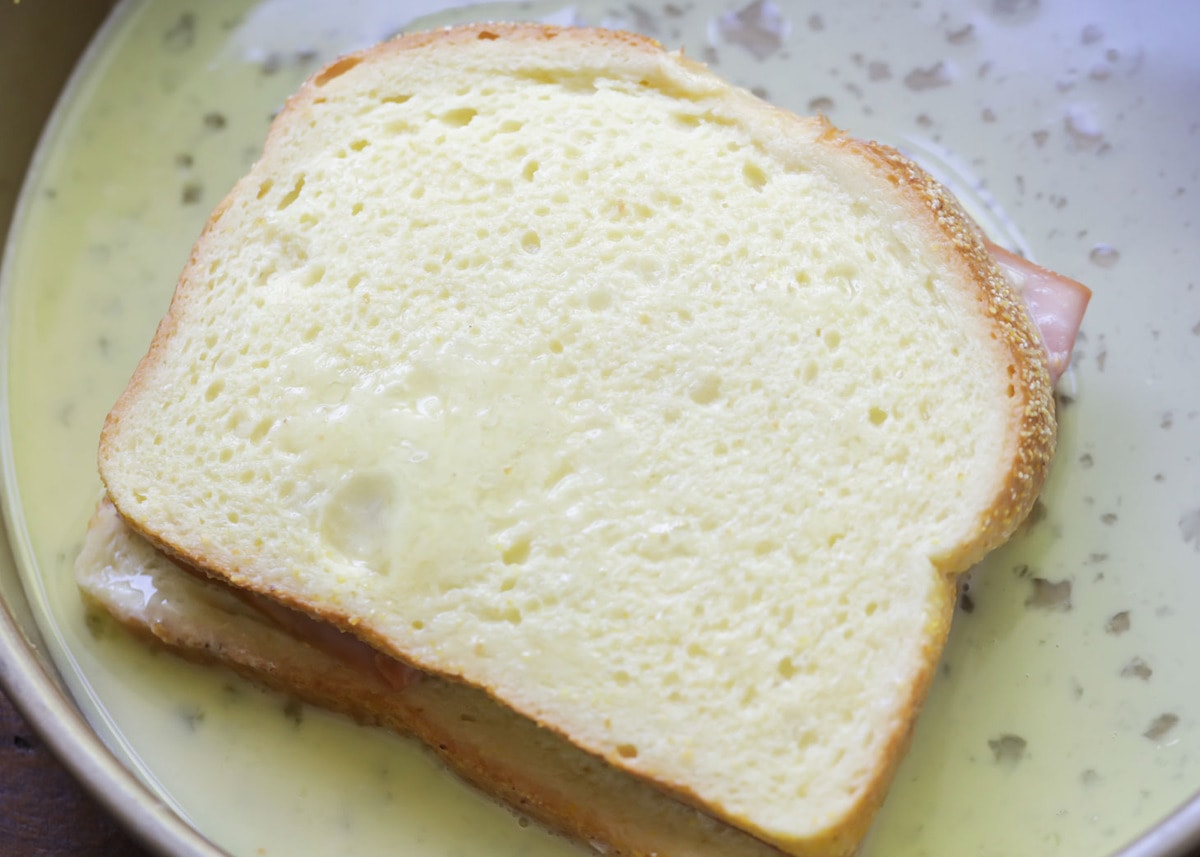 You might be wondering how different it is from classic grilled cheese, but with the dijon mustard and egg mixture coating the outside, it makes it even better! Don't believe me? Give it a go yourself. 😉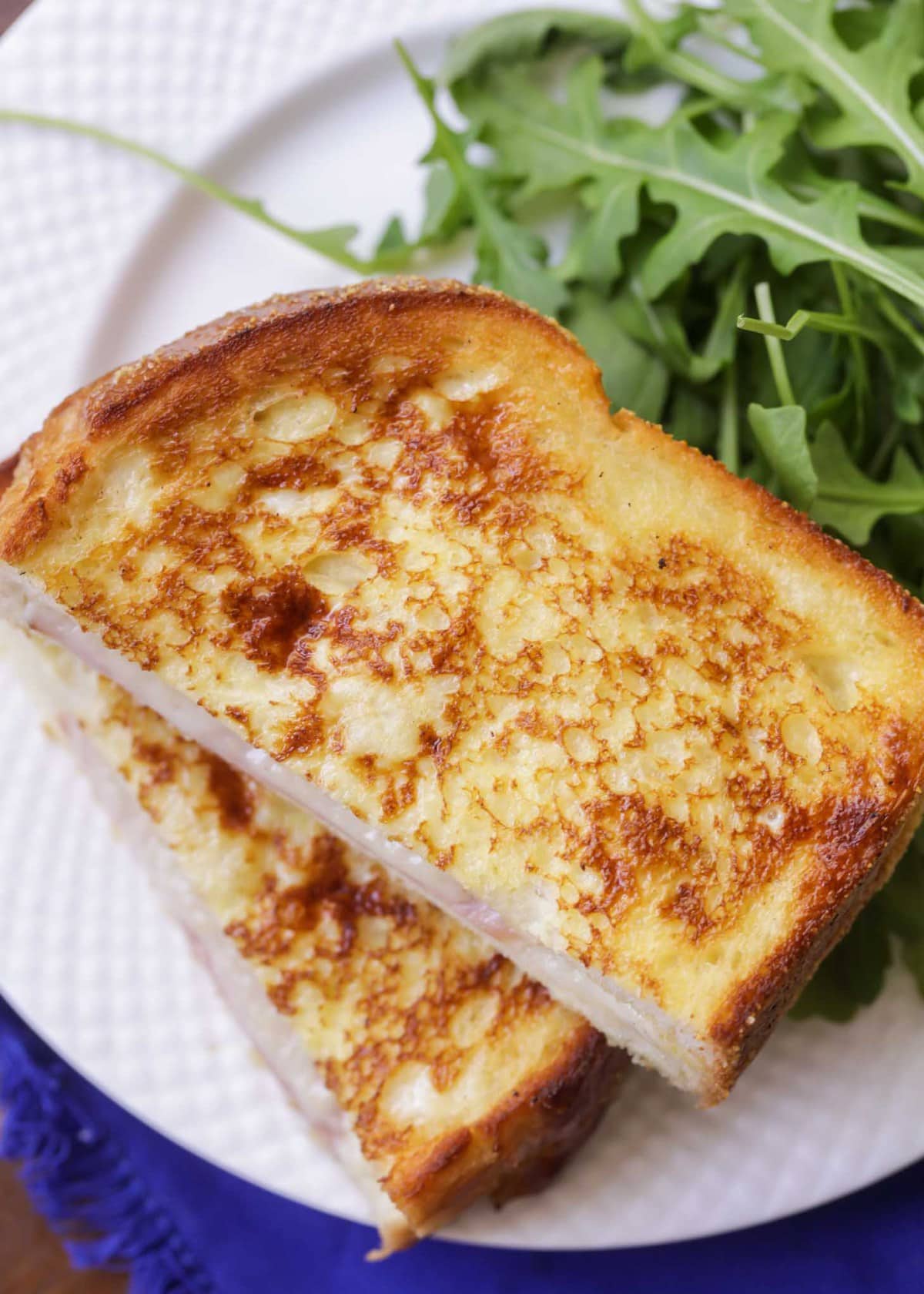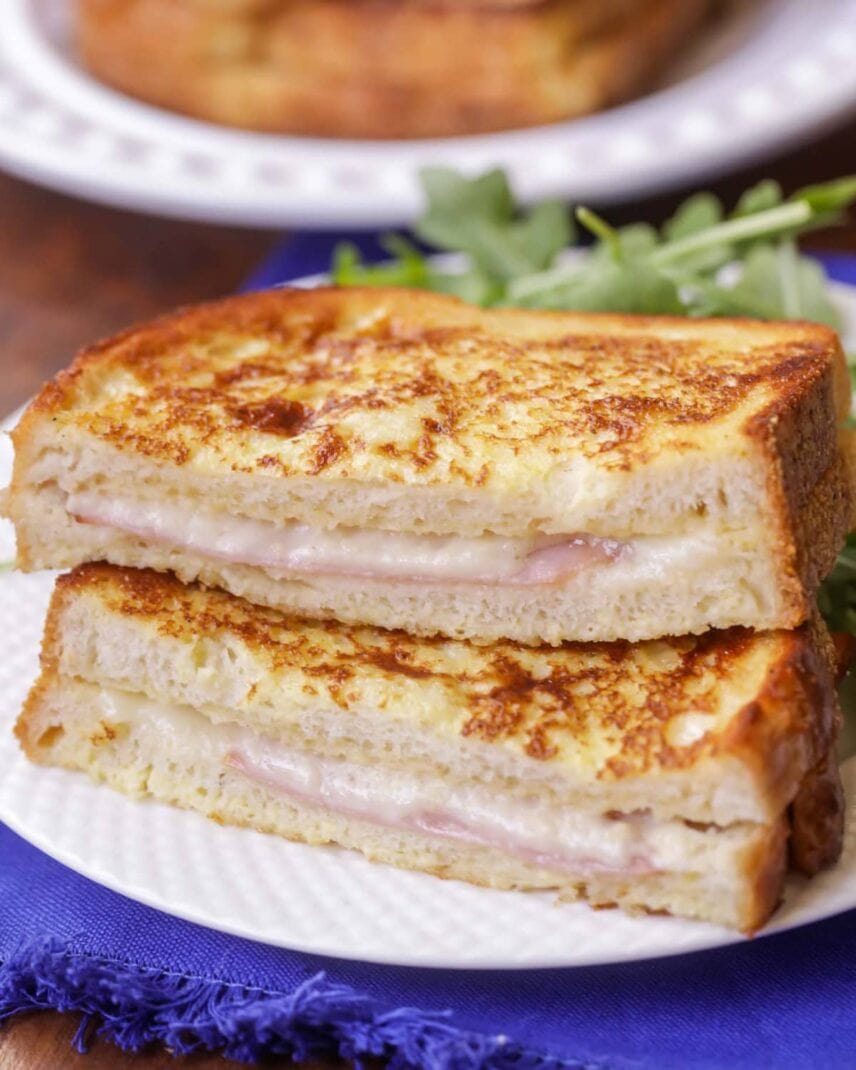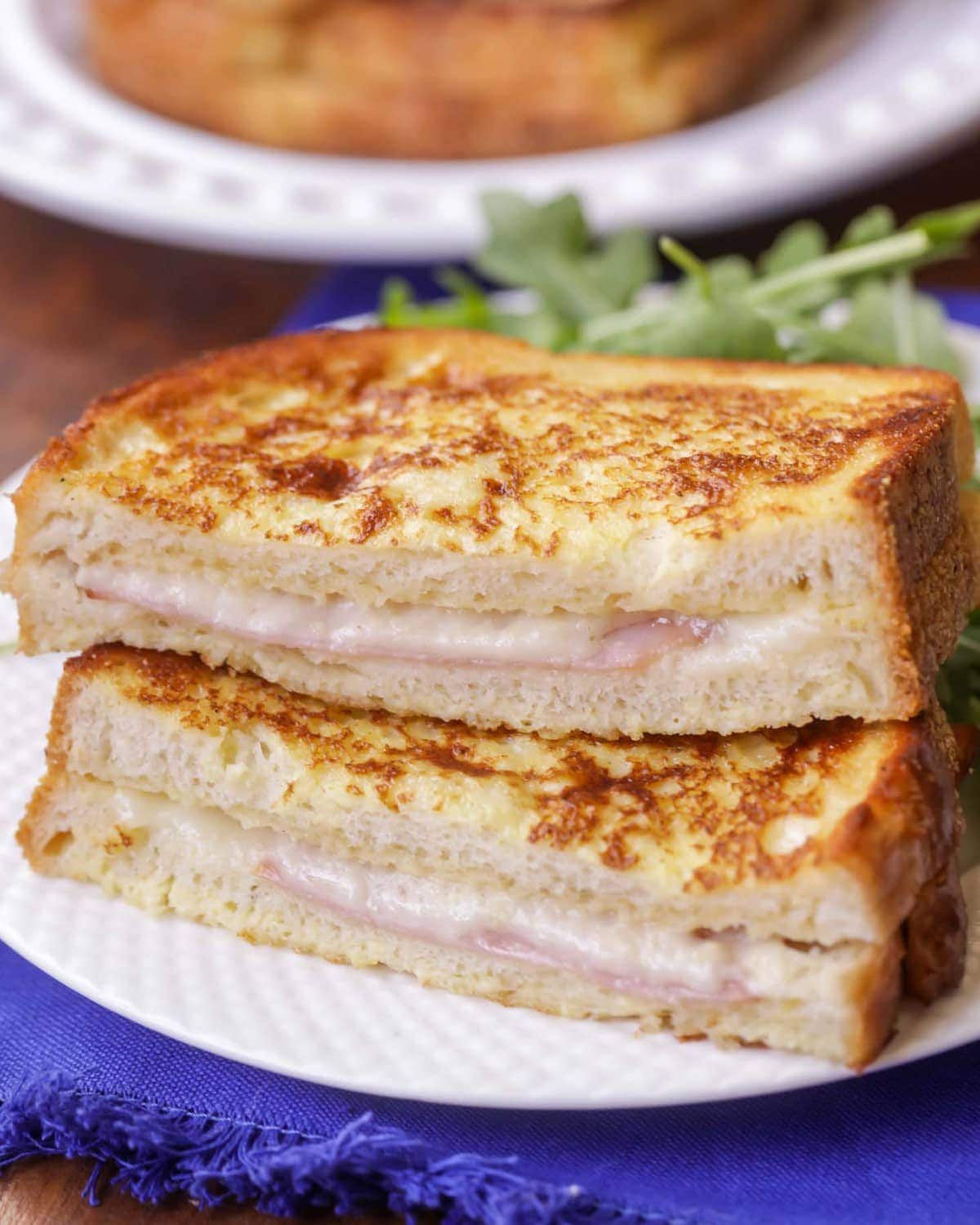 This sandwich reminds me a bit of a Monte Cristo (another favorite), but as I already mentioned, it has a completely different taste. Both involve bread and cheese, though, which means you really can't go wrong. 😉
For more sandwich recipes, check out:
How to make Croque Monsieur:
Croque Monsieur Recipe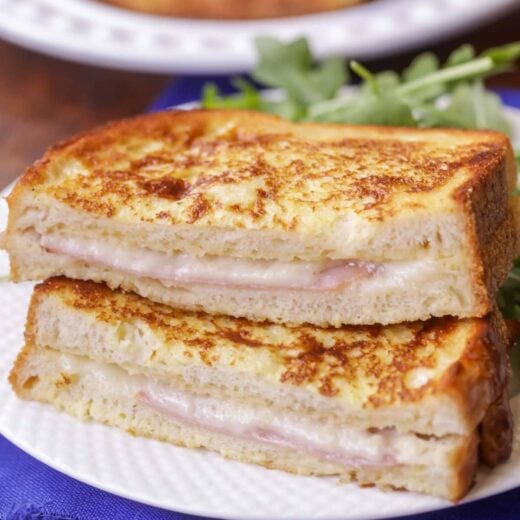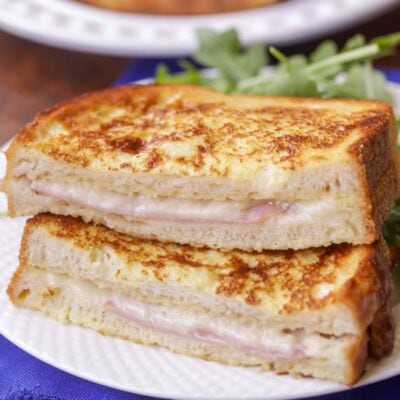 Easy Croque Monsieur - a baked or fried boiled ham and cheese sandwich that is delicious!
Ingredients
3

tbsp

mayonnaise

2

tsp

dijon mustard

8

slices

firm white bread

4

slices

swiss cheese

8

slices

deli ham

4

tbsp

butter

3

eggs

1/2

cup

milk
Instructions
Mix mayo and mustard together in a small bowl. Spread onto 4 bread slices. Add cheese and ham to each bread slice.

Meanwhile, whisk eggs and milk in pie plate until well blended.

Place butter in skillet and melt.

Dip each sandwich in egg mixture (make sure all sides are coated), then place in buttered pan. Pour any remaining egg mixture over sandwiches.

Bake 10 to 12 min. or until sandwiches are golden brown on both sides, turning after 5 min.

Fry until golden brown on both sides (a few minutes on each side).