From pasta to salad, chicken or fish, there are plenty of spring dinner ideas to take full advantage of the seasonal offerings of spring! See the collection for both easy and healthy options!
More Collections: Pasta Salad Recipes, Spring Salad Recipes, Spring Desserts
Spring Has sprung!
Spring definitely brings fresh peak-season fruits and veggies to brighten up our dinners and add color. Between all the delicious fruits and vegetables that Spring yields, you'll be able to create some delicious Spring Meals.
You can use them in salads or pair them with your favorite main dish. Produce can easily be grilled, roasted or served raw.
Some of my favorite spring produce includes:
Artichokes
Asparagus
Avocados
Beets
Berries like Blueberries & Strawberries
Broccoli
Carrots
Citrus like Lemon, Lime & Oranges
Fennel
Greens like Lettuce, Spinach & Kale
Green Beans
Peas
Fresh Herbs
Potatoes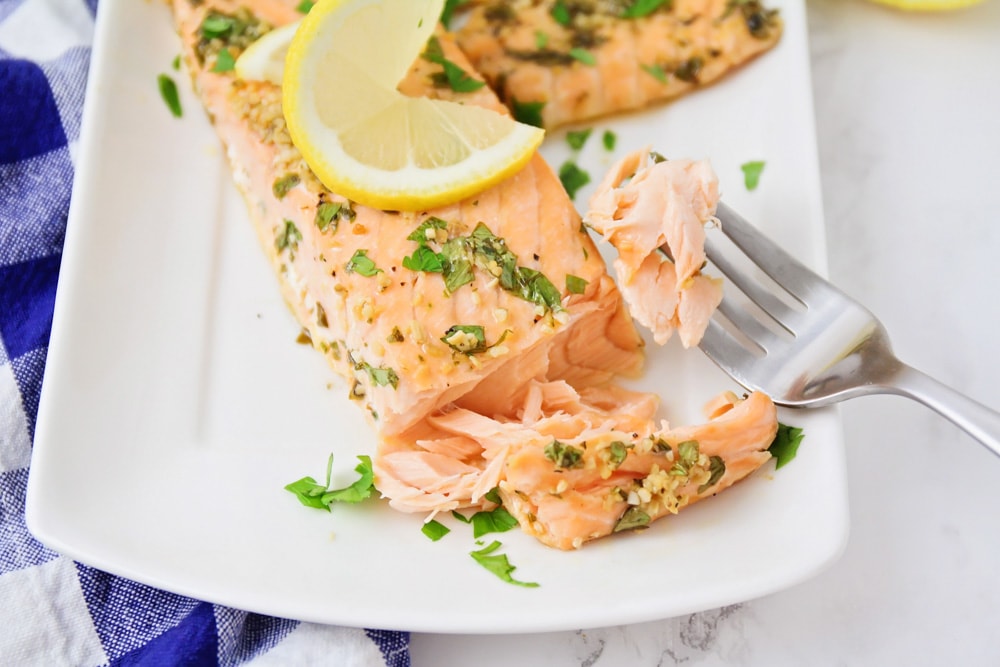 The Elements of a Spring Dinner
We've broken it down for you:
The Meal: An easy way to balance your meal is to add color. The colors of all the different types of produce are not only visually appealing, but offer a variety of healthy nutrients and vitamins. Incorporate the produce right into the recipe. You can also serve Spring produce on the side.
Salads can incorporate all types of spring produce. Adding protein is a great way to turn a side salad into a filling meal. Some favorites include grilled chicken, shrimp, cubed ham, and bacon bits.
Stir fry's are perfect for spring vegetables and delicious proteins. They can be eaten alone or served over rice.
Sandwiches: From a ham sandwich to a Veggie Panini, vegetables elevate most any sandwich.
Soup: The heavier soups of winter give way to lighter and brighter spring soups. Many spring vegetables make great soups, like Carrot Soup.
A simple side vegetable, like roasted asparagus, goes great with beef, poultry and fish.
Seafood is wonderful in the spring salmon, halibut, scallops, shrimp, lobster can all be prepared with bright fresh spring flavors.
Beef, poultry and pork are often incorporated into spring dinner recipes. They can be grilled, baked, pan fried in ways that lighten the meal and served with a side of delicious produce.
Pasta and rice are also great additions to spring dinners. They pair well with all the light and bright spring flavors, particularly lemon, and make a great complementary side to meats and seafood.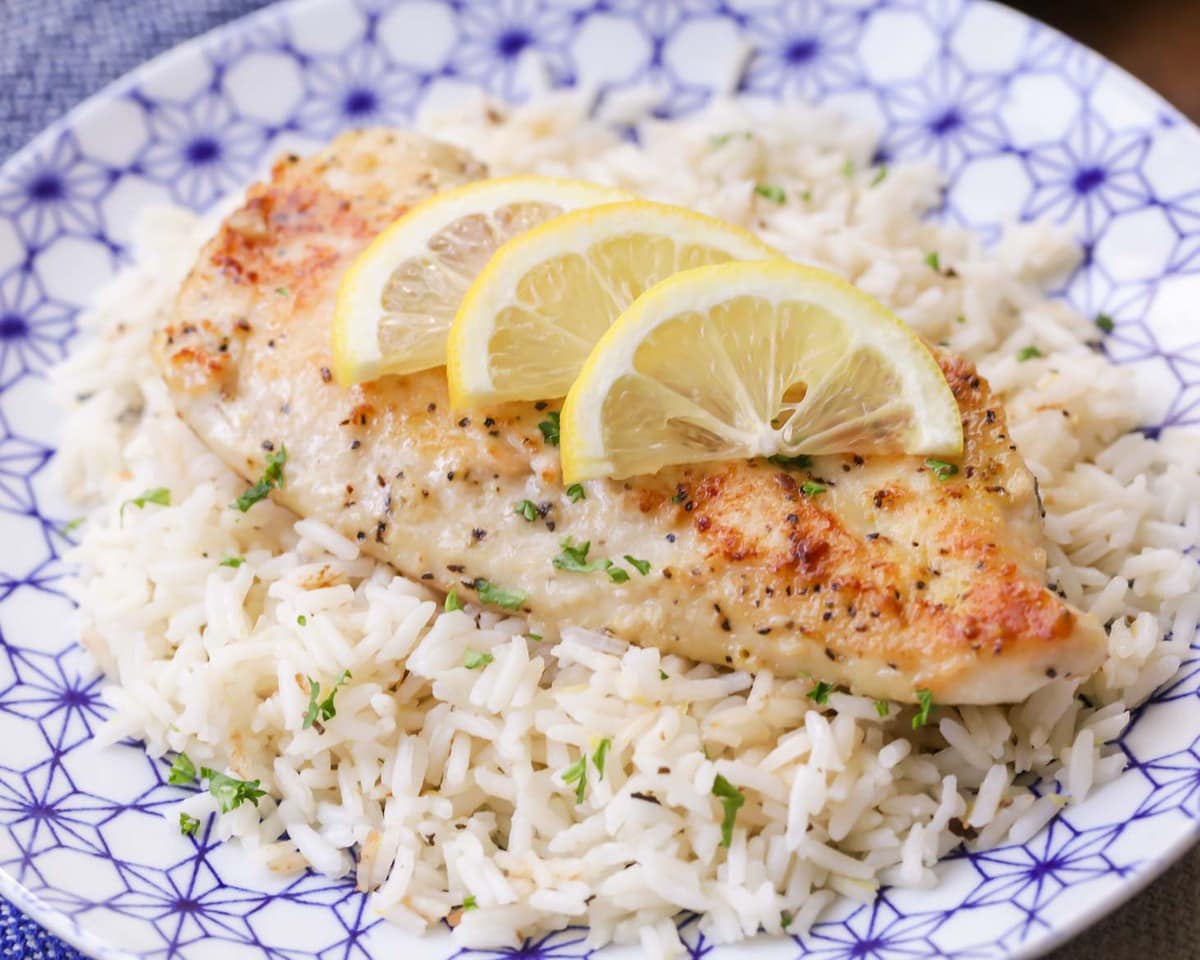 Decorating for Spring
If you're hosting a more formal dinner during the spring time, you may want to add some festive decorations.
Colors: Hues of blue, yellow, violet and red along with accents of greens make a beautiful Spring color pallet. Flowers, especially tulips, are a wonderful and easy way to decorate your table.
Outdoors: With longer daylight and warmer evenings, take dinner outdoors this Spring. The beautiful outdoors will do most of the decorating for you. All you'll need to do is add some lighting and place out a few floral arrangements.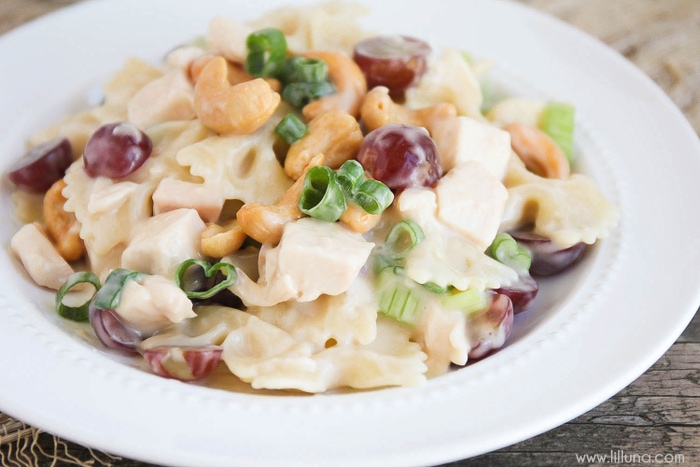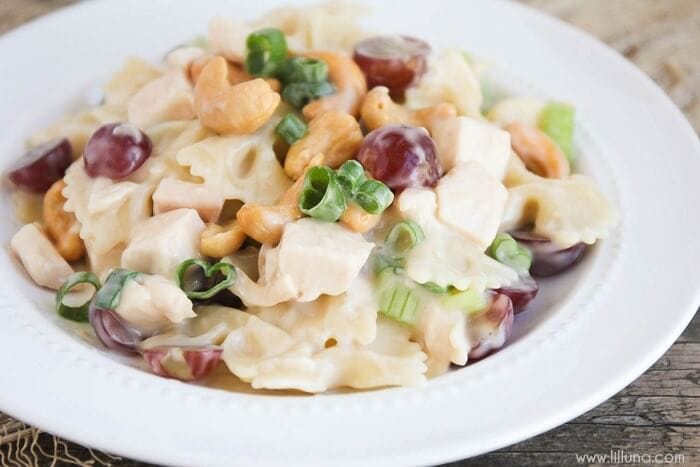 Easy Spring Dinner Recipes
Cashew Chicken Salad – Cashew Chicken Pasta – a cream pasta recipe with chicken, grapes, cashews and more tossed in a delicious homemade dressing.
Huli Huli Chicken – This Grilled Huli Huli Chicken is the juiciest and most delicious Hawaiian chicken you'll ever try! Great alone or served on rice or noodles!!
Quick Caprese Salad – Simple and Quick Caprese Salad is easy and delicious with pops of mozzarella, tomatoes, avocados and drizzled with a balsamic glaze!
Chicken Stir Fry – The tender chicken and flavorful sauce with yummy veggies made this stir fry dish a keeper, and I'm already anxious to try it again.
Spaghetti Aglio E Olio – Spaghetti Aglio e Olio is one of the easiest pasta dishes you can make! It uses only 6 ingredients and takes less than 30 minutes to make!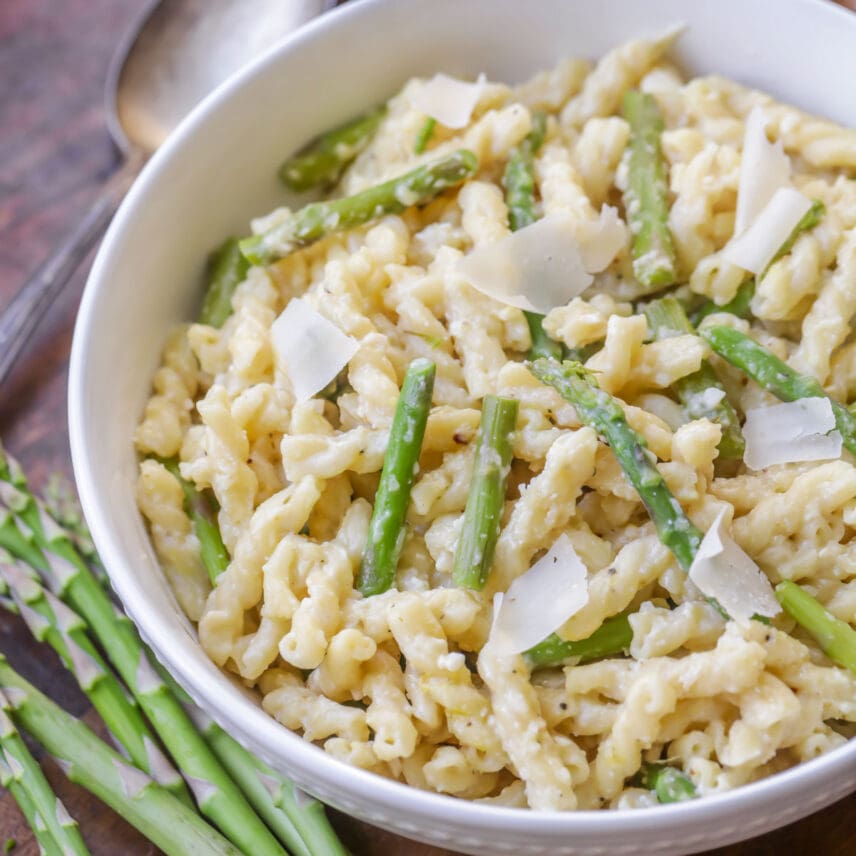 Lemon Asparagus Pasta – This Lemon and Asparagus Pasta is so simple, yet packed with amazing flavor! Made from penne pasta, mixed with asparagus, and covered in a cheesy sauce with just a hint of lemon.
Sweet And Sour Meatballs – These Sweet and Sour Meatballs are made with frozen meatballs and pineapple chunks and are covered in a DELICIOUS homemade sweet and sour sauce!! It's the perfect appetizer or dinner idea served over rice or noodles.
Lemon Poppy Seed Dressing – A delicious salad with tomatoes, chicken, craisins, sunflower seeds and a delicious homemade lemon poppy seed dressing. The dressing only requires 4 ingredients and takes minutes to make!
Easy Beef And Broccoli – DELICIOUS Beef and Broccoli recipe that everyone will love. This flavorful dish is perfect for your next dinner is easy to make too!
Cheesecake Factory Luau Salad – Loaded with sweet, tropical flavors, this delicious Luau Salad is BETTER than it's Cheesecake Factory double!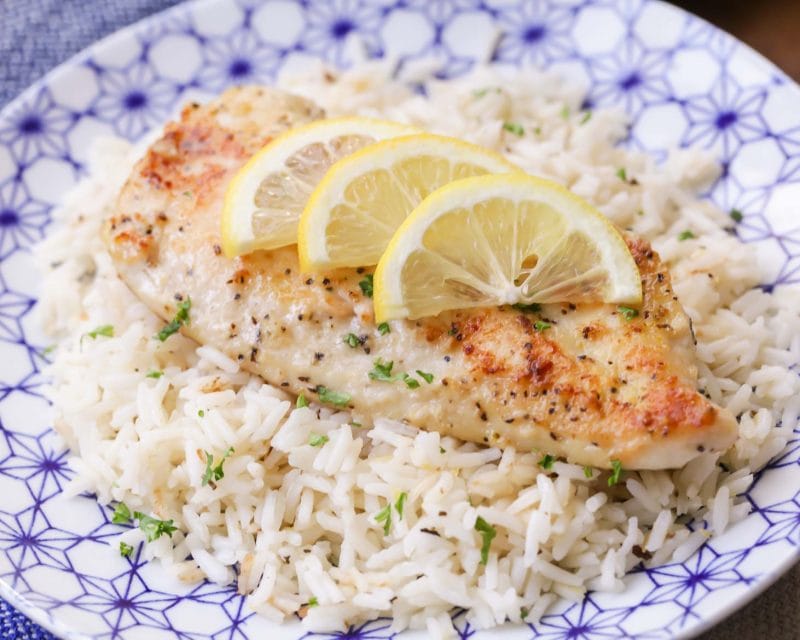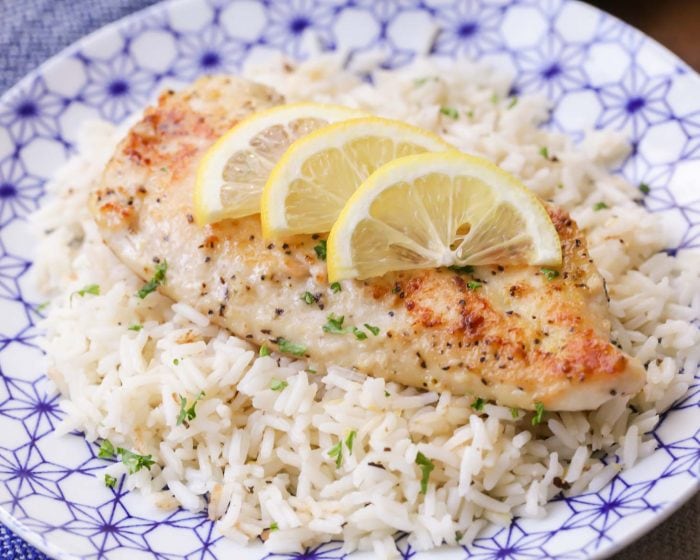 Lemon Pepper Chicken – Flavorful Lemon Chicken Pasta is covered in a delicious sauce made from lemons, whipping cream, cheeses, and fresh basil.
Asian Citrus Chicken Salad – Bright & Flavorful Asian Citrus Chicken Salad topped with crunchy wontons and a fruity vinaigrette is a family favorite!!
Pasta Carbonara – A creamy, delicious and flavorful pasta dish filled with cream cheese, parmesan, garlic and bacon. For only having a few ingredients, this Pasta Carbonara has big flavor!
Veggie Panini – Delicious Veggie Panini – one of our favorite sandwich recipes filled with cheese, tomatoes, avocado and spinach.
Lemon Chicken Pasta – Flavorful Lemon Chicken Pasta is covered in a delicious sauce made from lemons, whipping cream, cheeses, and fresh basil.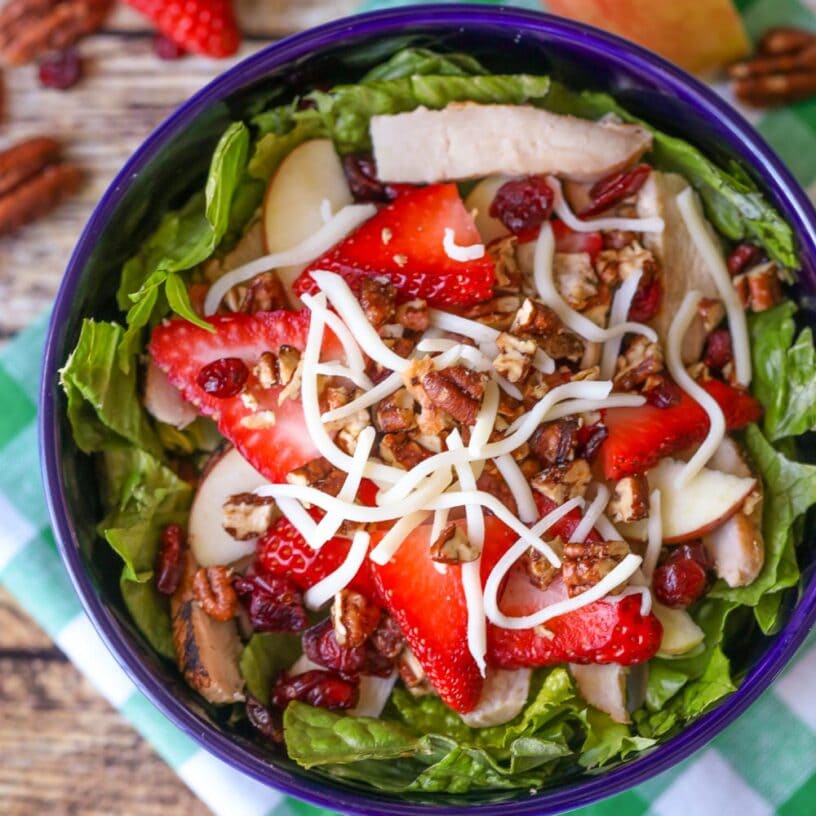 HEALTHY SPRING DINNER Ideas
Strawberry Harvest Salad – Strawberry Harvest Salad – tastes just like the salad at Zupa's! It's topped with apples, strawberries, chicken, candied pecans, cheese and a homemade Strawberry Vinaigrette dressing.
Baked Pesto Chicken – Chicken breast halves covered in basil pesto, baked with mozzarella cheese and tomatoes. So easy, but SO delicious!
Cobb Salad – This simple cobb salad is so full of tasty ingredients it's a meal all on it's own. It is quick to make and utterly delicious.
Easy Baked Salmon – Bake a delicious and healthy pan of salmon for the whole family! Flavored with lemon, garlic, and parsley for a tasty dinner everyone will enjoy.
Lemon Garlic Chicken – This Lemon Garlic Chicken is ready in 15 minutes or less! It's a great weeknight chicken dinner that is full of flavor and tastes great over rice!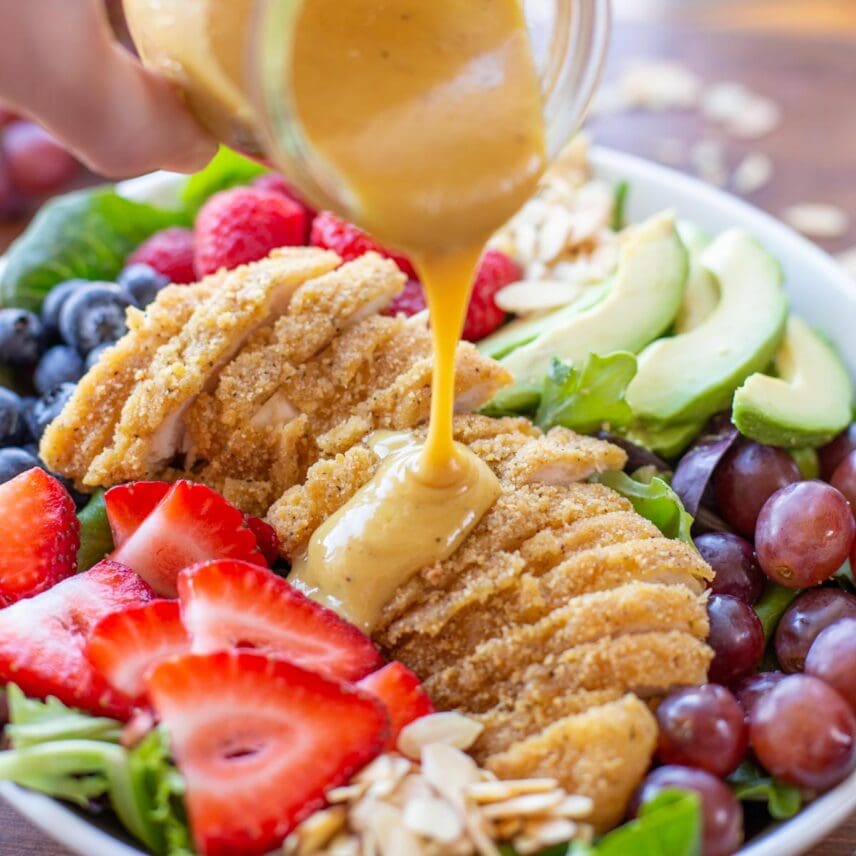 Honey Mustard Chicken Salad – Honey Mustard Chicken Salad is one of the heartiest, most delicious salad recipes you'll try! With greens, fruits, nuts, and a tangy dressing, it's a real winner.
Best Roast Chicken – Simple and delicious roast chicken tastes like you spent all day cooking it! It is the the perfect go-to dinner recipe.
Chicken Souvlaki – Chicken Souvlaki is a savory kabob infused with Greek flavors. With marinated chicken, onions, and peppers, it's hearty and delicious.
Steak Tacos – These steak tacos are marinated to perfection and bursting with fresh flavor! Tacos are quick and easy for a perfect weeknight dinner in under 30 minutes.
Kale Salad – Sweet Kale Salad is topped with chunks of apple, candied pecans, dried cranberries, and bacon, served with a homemade sweet Dijon vinaigrette!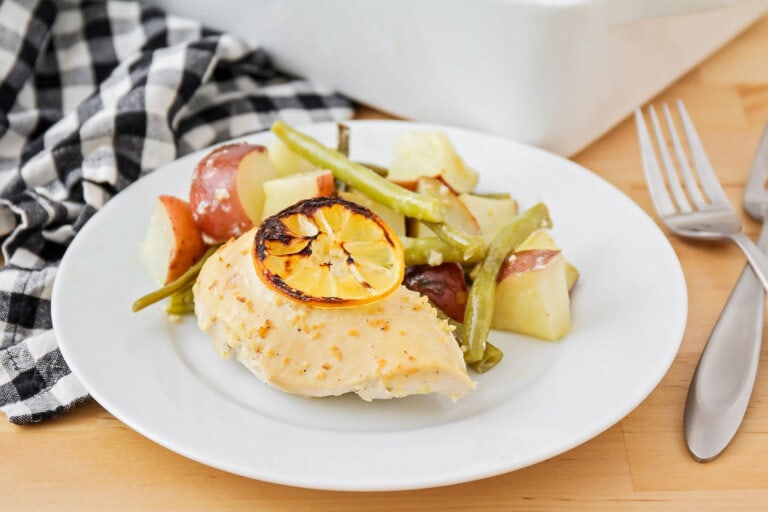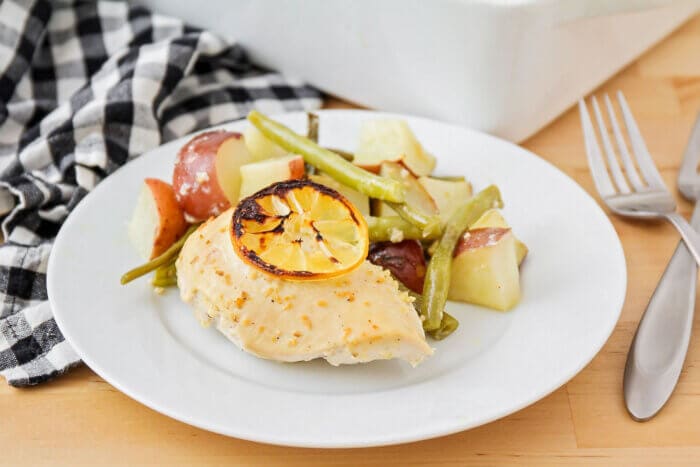 Lemon Chicken With Veggies – Roasted Lemon Chicken with Veggies including green beans and red potatoes. One of the easiest and yummiest dinner recipes!
Arugula Salad – Fresh Arugula salad is loaded with healthy greens, juicy tomatoes, and parmesan shavings with pine nuts and creamy avocado on top!
Teriyaki Pork Chops – Simply Sweet and Savory Teriyaki Pork Chops make the perfect dinner recipe and are ready in only 20 minutes!!
Carne Asada – Carne Asada is the perfect Mexican flavored meat to add to tacos, burritos, salads, or quesadillas. It's tender, flavorful, and juicy.
Waldorf Salad – Waldorf Salad is filled with texture and flavor. Tossed in a homemade poppyseed dressing, it's perfect for any lunch, dinner or appetizer.
---
The Complete List
Here are the picture cards for ALL of the amazing Spring Dinner Ideas listed above.
You're sure to find some new quick, easy, and delicious favorites to brighten up your menu this Spring!
---
More Collections: Spring Salad Recipes, Healthy Dinner Ideas, Spring Desserts