Regardless of what "healthy" looks like for you, this collection of healthy dinner ideas has a variety of light, fresh, and nutritious recipes for you to feed your family!
More Collections: Easy Slow Cooker Recipes, Easy Dinner Ideas, Healthy Appetizers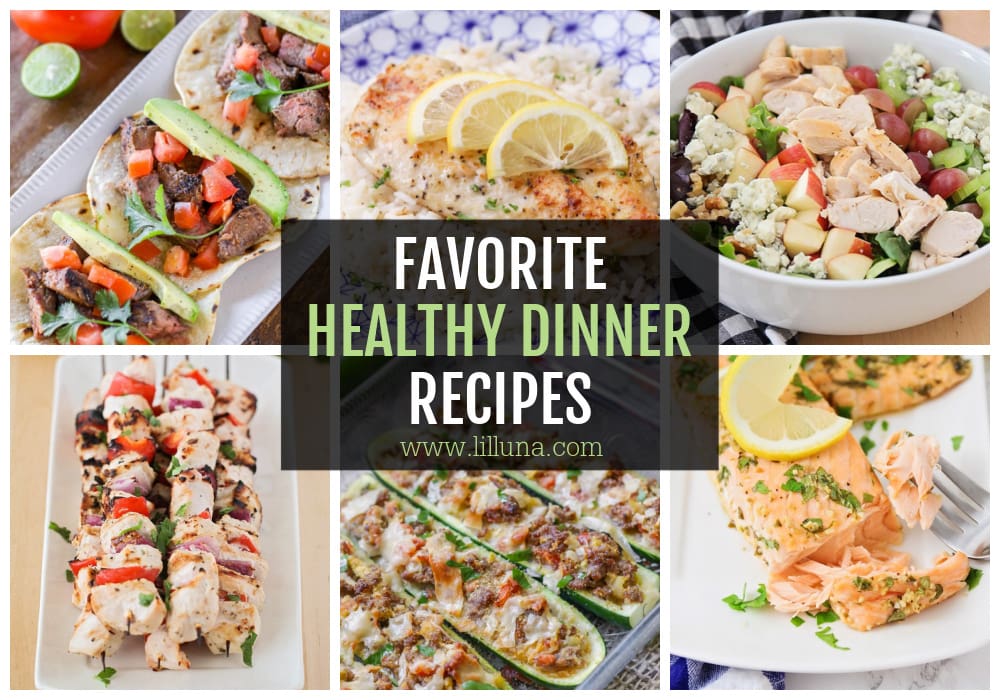 What is healthy?
While eating healthy may look different to various people, there are a few things we can all agree on. What makes a dinner healthy? Baked is better than fried, there is always room for more veggies, and fresh and "real food" ingredients are the way to go!
Being healthy does not mean these dinners taste like cardboard, require tons of ingredients or "odd" ingredients, or it will take hours to prepare.
Here you will find a fabulous range of meals that will help you keep those healthy goals!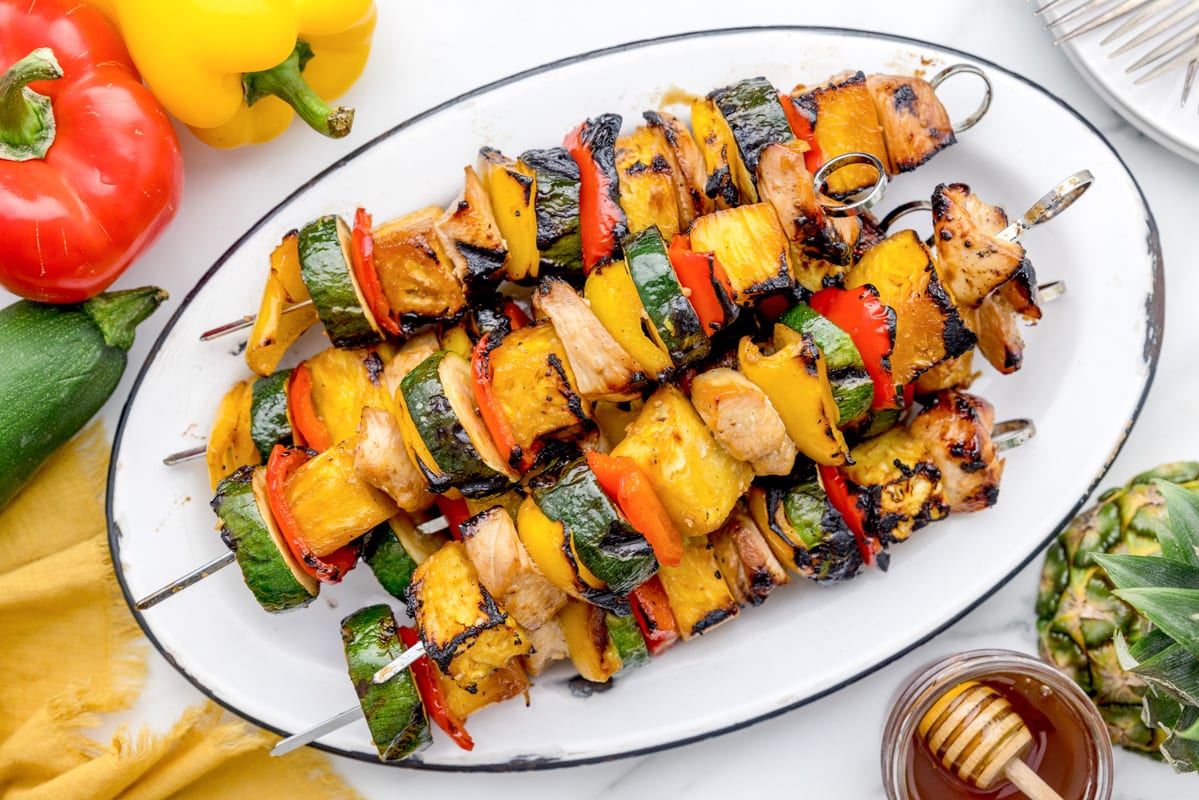 Healthy dinner ideas that are easy
Make ahead or freezer meals are easy and perfect for busy weeknights. They are often designed to be heated in a crock pot, but there are some that can be cooked on the stovetop or in the oven. See the individual posts for freezing instructions.
The crock pot and instant pot both naturally make a meal easier. Crock pots are great because you can toss everything in in the morning and come home to a hot and ready meal, but they do require some planning.
Instant pots help when you're scrambling for a dinner idea and don't have a lot of time. This amazing invention cuts the cooking time significantly.
30 minutes meals. Find a few favorite recipes that can be made in 30 minutes or less. Always keep the needed ingredients on hand that way you can serve a quick, healthy, hot homemade meal on even the busiest of days.
Leftovers are not only great to reheat for a quick lunch, but can be used to make an entirely different meal. For example, I will often purposefully make extra Pot Roast so that I can use the leftovers to make Green Chile Burritos later in the week.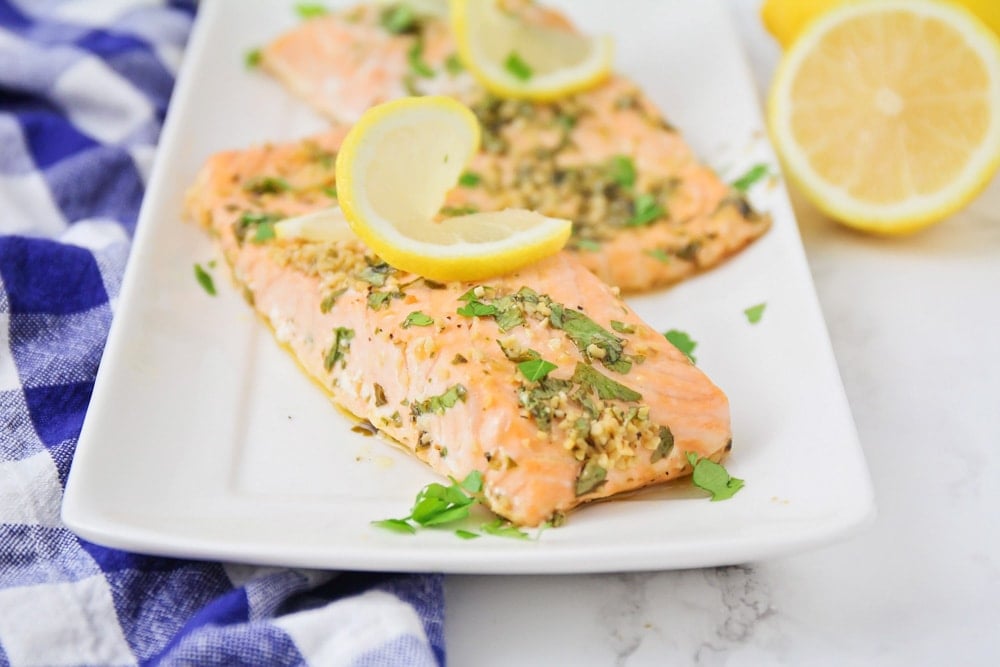 How to build a healthy dinner
This is a bit of a tricky topic depending on your diet preference.
There is Plant Based, Keto, Paleo, Atkins, Vegans, Dairy-Free, Clean Eating, etc. A certain meal may fit perfectly in the Keto plan, but be terrible for Plant-Based eaters.
So what does a healthy dinner include?
I found a great definition online: "Healthy foods are those that provide you with the nutrients you need to sustain your body's well-being and retain energy. Water, carbohydrates, fat, protein, vitamins, and minerals are the key nutrients that make up a healthy, balanced diet."*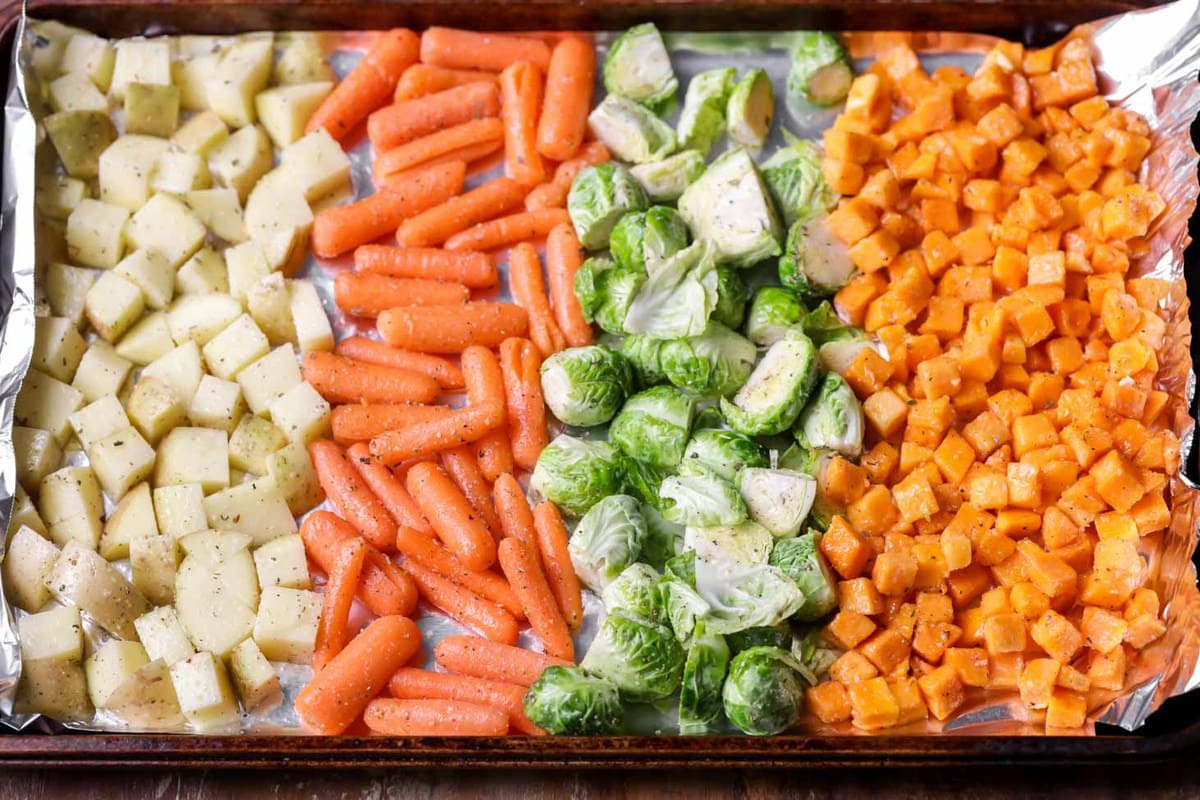 The healthiest ingredients
No matter your preferred diet, there are a few things that most would agree make food healthy:
Where healthy meets delicious. There are so many choices for fresh herbs and spices that can be added to healthy dishes to suit your tastes.
To spice things up, crushed red peppers, ginger, chili spices, cayenne pepper or curry should do the trick.
Fresh herbs such as rosemary, basil, and thyme always add a nice touch to healthy recipes.
Never underestimate the punch of flavor by adding some freshly squeezed lemon, orange, or lime juice to your healthy dishes!
Original ingredients. The closer a food is to its natural form the healthier it is. The opposite is also true. The more food is processed, the less nutritional value it contains. It will also contain more and more fillers and ingredients I can't even pronounce.
Limit sugar. Many foods, notably fruits, naturally contain sugar, but I'm talking about limiting added sugars like granulated, powdered, and brown sugar. Desserts, of which I have an abundance of recipes on my site, should be consumed in moderation.
Also, be careful when adding sugar to healthy dishes. I can't tell you how many times I've tried to explain to my kids that a bowl of strawberries topped with white sugar makes them unhealthy.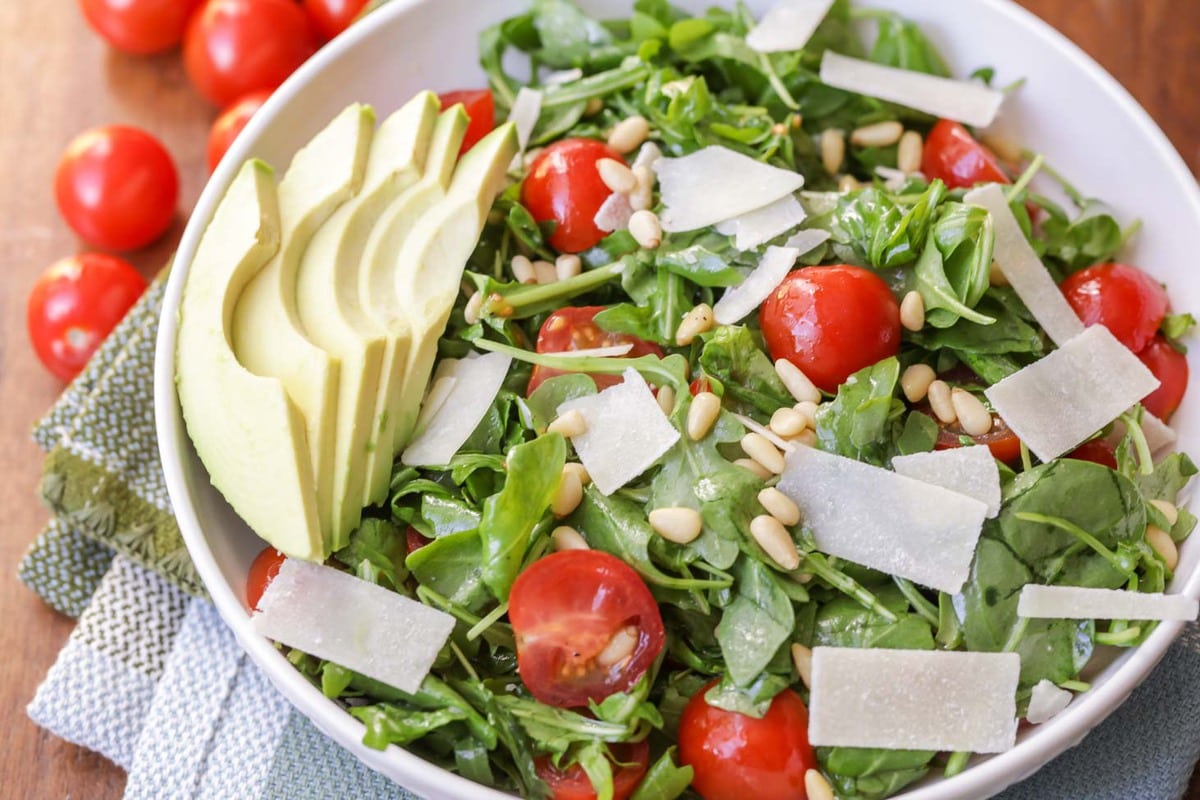 Healthy Ingredients Continued…
Balance your macros. The three main macros include Protein, Carbohydrates, and Fat. The percentages that you consume will differ depending on your eating plan and health goals. Some common food in each group include:
Protein: Chicken, Ground Beef, Ground Turkey, Shrimp, Salmon, Eggs, Tofu, Dairy, Beans, Nuts
Carbs: Rice (especially brown rice), Potatoes Oats, Beans, Whole Grains, Chickpeas
Fats: Avocados, Almonds, Olive Oil, Eggs, Greek Yogurt, Sour Cream, Cheese, Peanut Butter
Note that many foods can fall into more than one category
Homemade. Making dishes at home means you get to control what is and is not included and you can make substitutions that best fit your diet goals. Having control is key.
For example, you can have a deliciously healthy salad, but then cover it with unhealthy dressing. Being able to control the type and amount of dressing keeps the meal healthy.
Cooking from scratch. You may consider this as falling under homemade, but sometimes people consider a recipe to be "homemade" even when using premixed ingredients or highly processed foods because they were the ones who combined the packaged ingredients and created the dish at home.
To me, cooking from scratch means using original ingredients prepared and seasoned by you.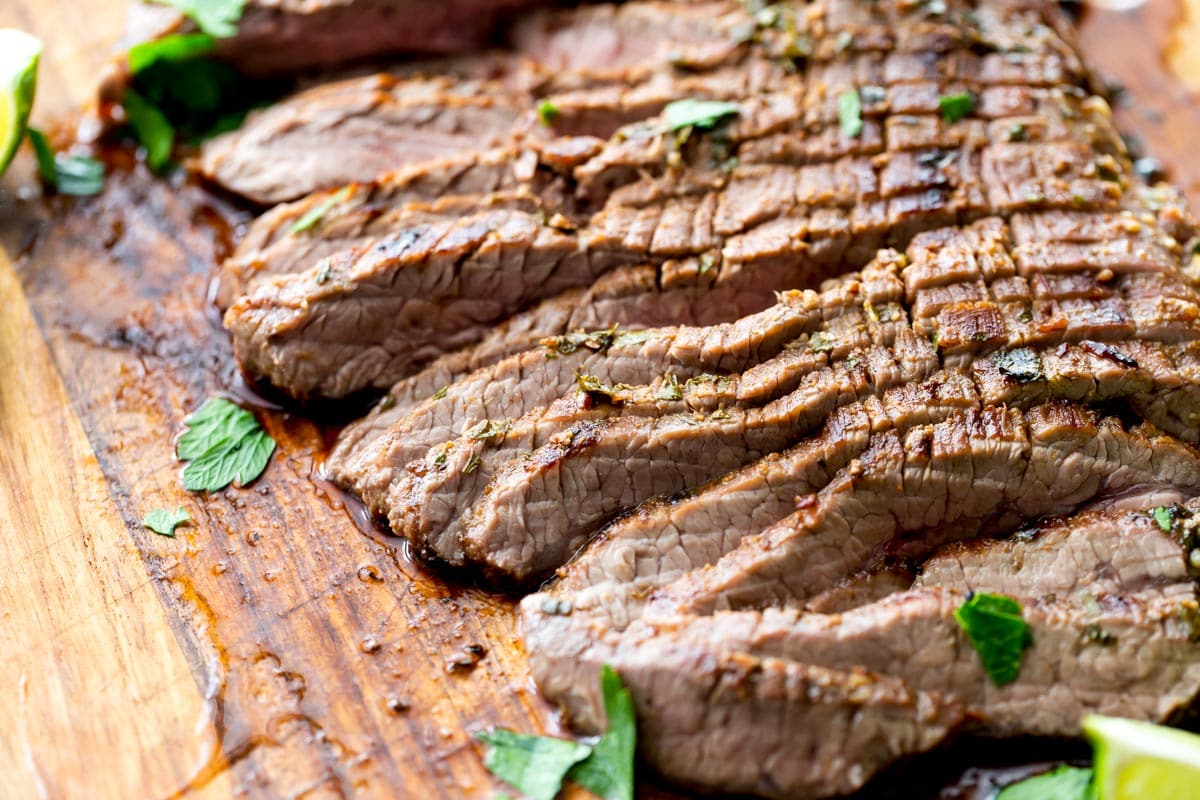 Start small
Sometimes it can be a big adjustment to eat healthier, but even making small choices can have good long-term effects.
One way is to bake a dish or use an air fryer instead of frying it in oil. You can also use cauliflower rice or zucchini noodles in place of rice or pasta in your dishes.
Add color. When I hear this phrase I instantly think of produce. There are so many different types of fruits and vegetables out there.
Some of my favorites to add to a dish are bell peppers, red peppers, carrots, and butternut squash. The idea behind "add color" is that the more colors you provide the bigger variety of nutrients and vitamins you will be providing.
*Definition Citation Morland OBGYN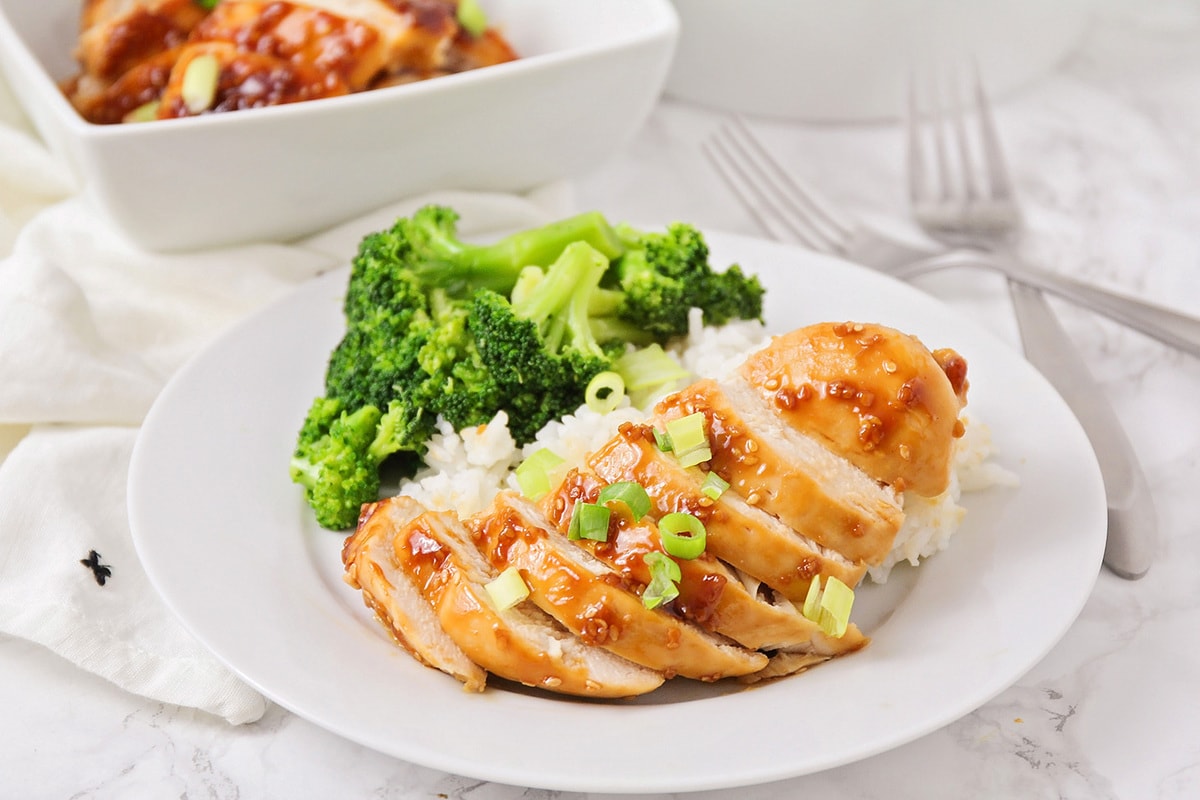 How to Balance Your Meals
The best way I have found to create a balanced meal is to determine what nutritional factors the main dish will cover. From there I can add side dishes that will fill in the other nutritional categories.
Soup, stir fry, salad, and casserole dishes are a few examples of recipes that cover a lot of different nutritional categories in one dish. You may not need very many side dishes.
Some dishes, like pasta recipes, are great at hitting one or two categories but need sides to balance out the meal.
Vegetables are great to serve with almost any main dish. They can be roasted on a sheet pan, sautéed in a skillet, steamed, or even served raw.
Carrots, cauliflower, broccoli, and sweet potatoes are family favorites and make healthy sides.
If I'm serving a salad I make sure to include nutrient-rich greens like spinach and kale.
Adding protein is a pretty easy way to increase a dish's nutritional value. I love adding grilled chicken breasts or chicken thighs, boiled eggs, bacon, or nuts to salads.
Adding meat such as chicken, turkey, or lean beef works great in soups, pasta dishes, and casseroles.
---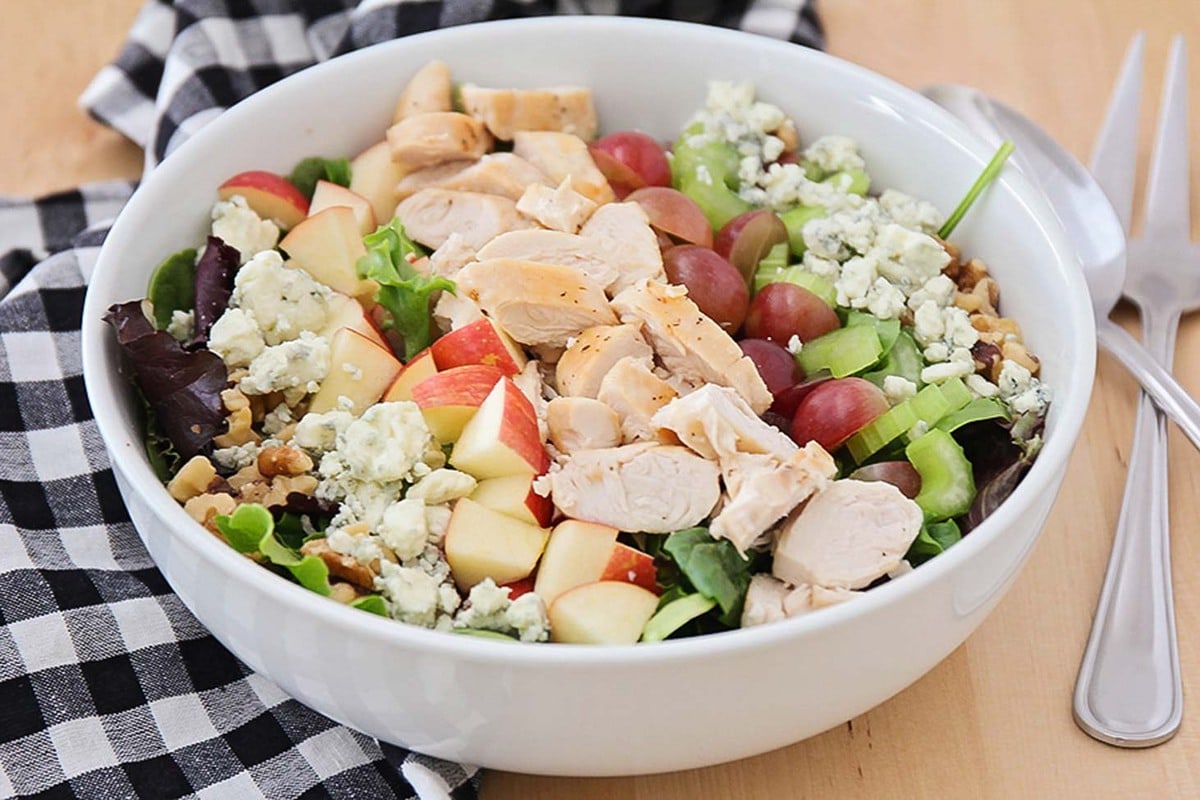 Healthy Dinner Recipes
Because this list of healthy dinner recipes is somewhat long, I broke it down into three categories:
Quick and Easy Healthy Dinners
Healthy Dinners for the Family
Healthy Dinners for Two
There is sure to be something healthy here for even your pickiest of eaters!
---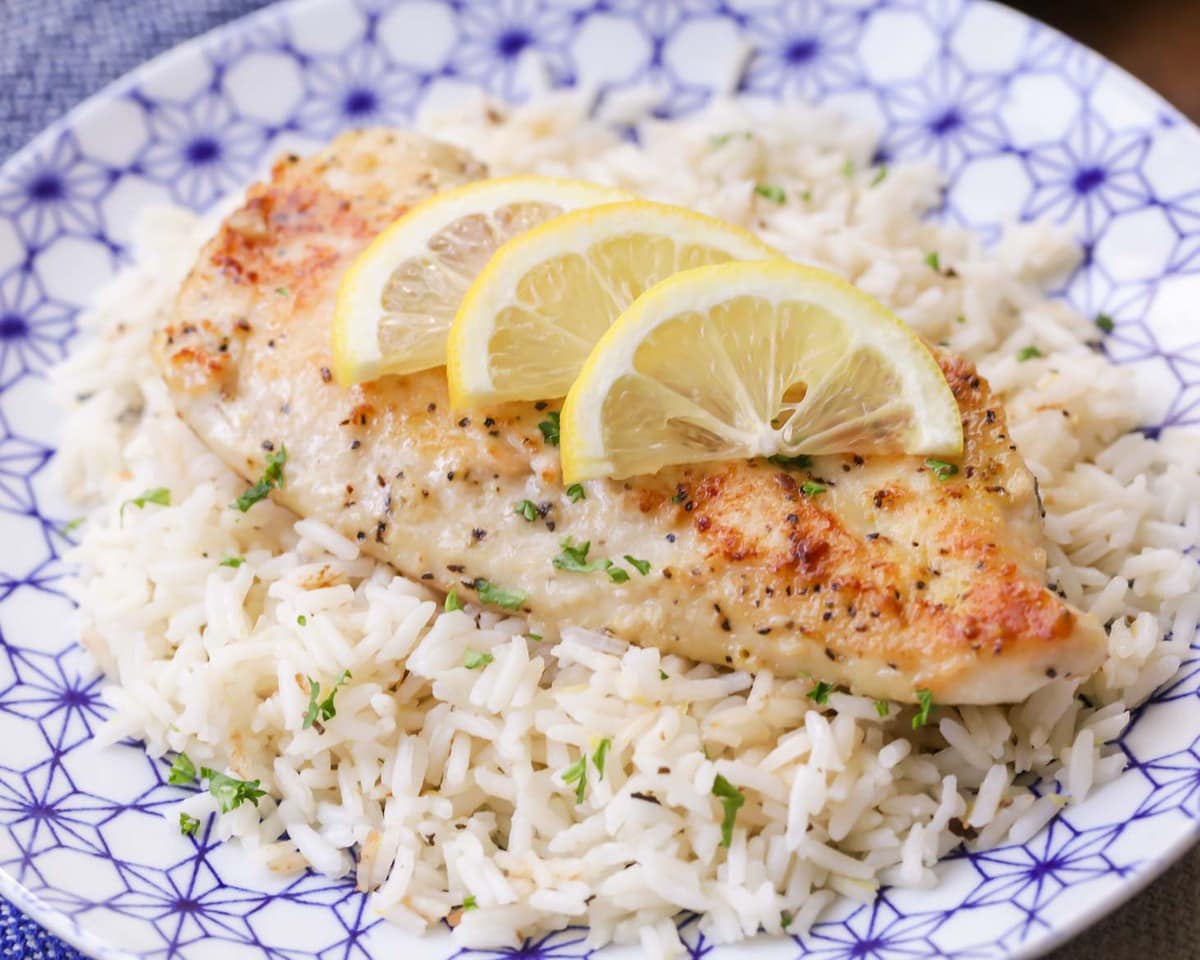 Quick and easy healthy dinners
These dinners are not only healthy, but whip up in a flash for busy weeknights!
Lemon Pepper Chicken – Flavorful and tender Lemon Pepper Chicken is simple and requires just a few ingredients. Served on its own or over rice, this buttery chicken dish is perfect any night of the week for a simple, quick dinner idea.
Waldorf Salad – Waldorf Salad is filled with texture and flavor. Tossed in a homemade poppyseed dressing, it's perfect for any lunch, dinner or appetizer.
Zucchini Boats – Stuffed Zucchini Boats are filled with Italian sausage and tomatoes. They are a delish go-to healthy dinner idea.
Arugula Salad – Fresh Arugula salad is loaded with healthy greens, juicy tomatoes, and parmesan shavings with pine nuts and creamy avocado on top!
Lemon Garlic Chicken – This Lemon Garlic Chicken is ready in 15 minutes or less! It's a great weeknight chicken dinner that is full of flavor and tastes great over rice!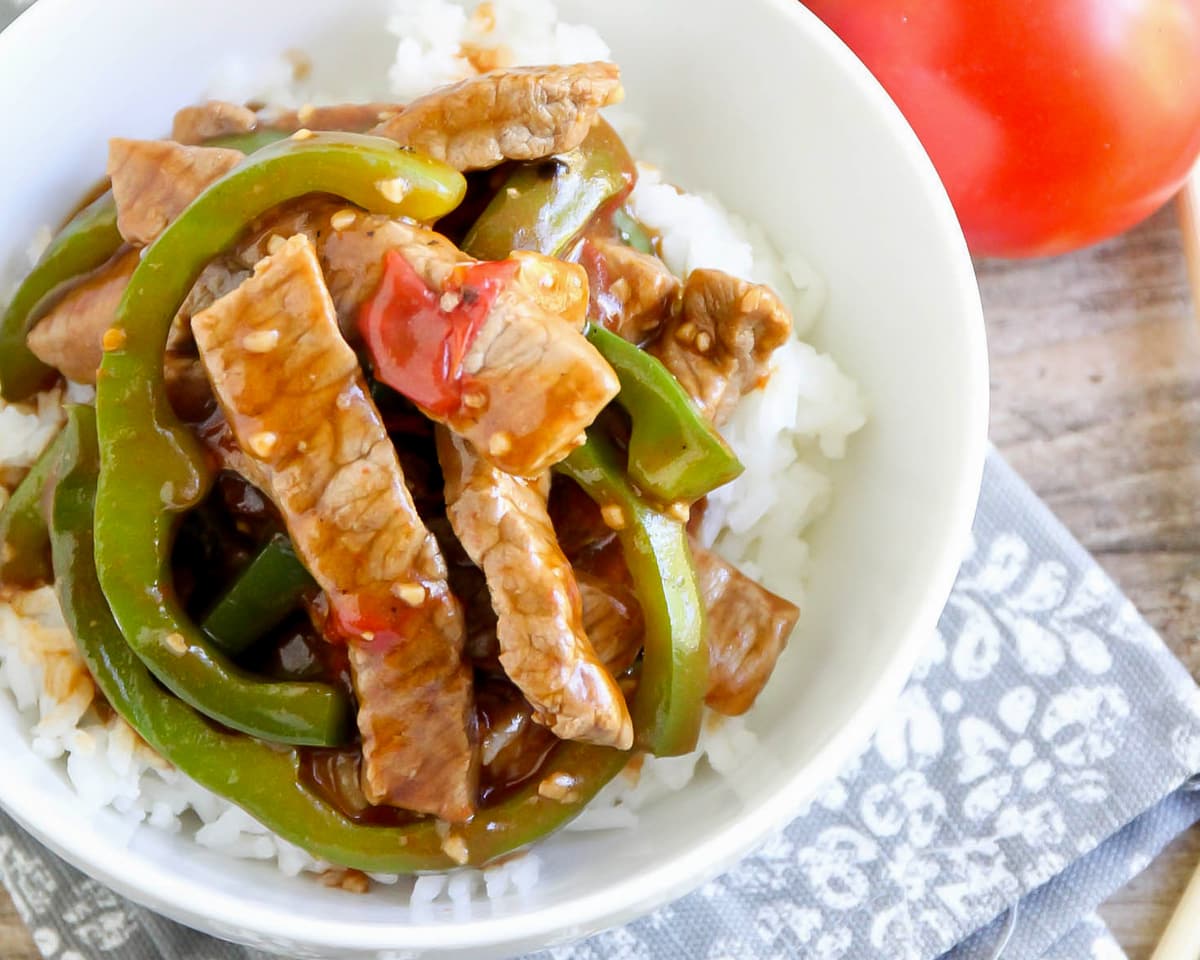 Pepper Steak – Steak strips and vegetables smothered in a peppery oriental sauce, and served over steamed rice.
Cobb Salad – This simple cobb salad is so full of tasty ingredients it's a meal all on it's own. It is quick to make and utterly delicious.
Turkey Meatballs – Put turkey meatballs on your dinner menu this week! Easy to whip up, full of flavor, and can be served with anything from rice to mashed potatoes or pasta noodles!
Chicken Caesar Wraps – Fresh Chicken Caesar Wraps are a simple, delicious variation of a Caesar Salad. It's perfect for a lunch or picnic.
Italian Pork Chops – These Italian Pork Chops require just a few ingredients and are baked in the oven with loads of veggies. Have it ready and on the table in just 30 minutes!
Applebee's Oriental Chicken Salad – This delicious Copycat Oriental Chicken Salad from Applebee's is made with breaded chicken, cabbage, romaine, sliced almonds, and more tossed in a flavorful Asian dressing!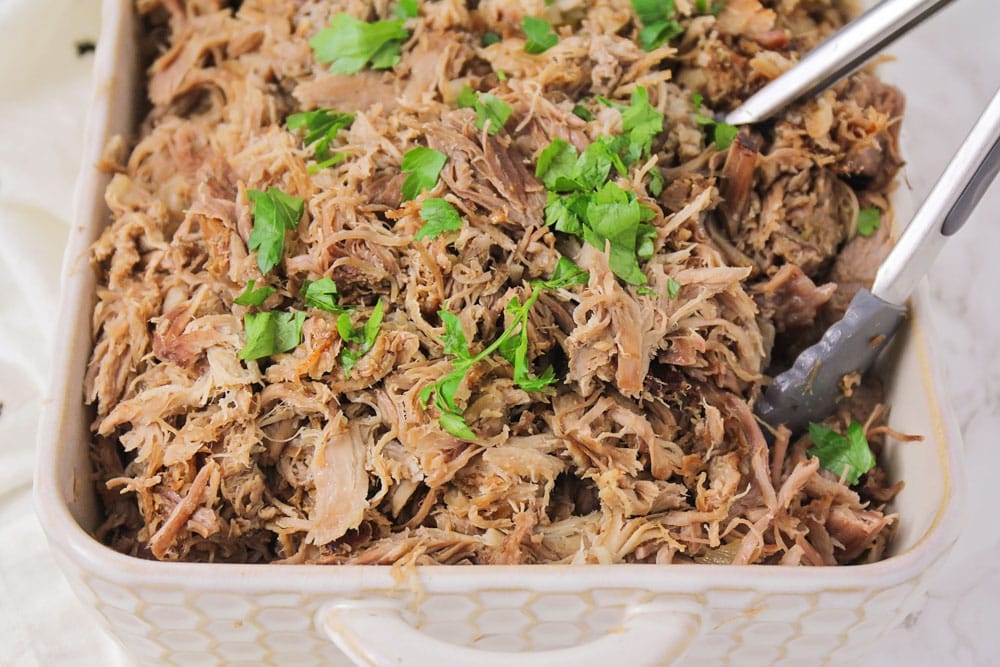 healthy dinners for the family
These healthy dinners include something for everyone. These are crowd pleasers, sure to be a hit with even those picky eaters.
Carnitas – Carnitas AKA Mexican Slow Cooker Pulled Pork takes minutes to prep and is great in tacos, bean burritos, quesadillas, chimichangas and more!
Chicken Souvlaki – Chicken Souvlaki is a savory kabob infused with Greek flavors. With marinated chicken, onions, and peppers, it's hearty and delicious.
Baked Taquitos – Simple and tasty baked Chicken Taquitos. These rolled tortillas are filled with chicken, cheese, salsa and so many delicious spices!
Chicken Lettuce Wraps – This PF Chang's Lettuce Wraps recipe is a copycat of a restaurant favorite. A mixture of ground chicken, minced mushrooms, and onions, seasoned and cooked in oriental sauces and wrapped in fresh lettuce. Best of all, they take just 20 minutes to make!!
Slow Cooker Roast Chicken – Juicy and flavorful roasted chicken made in the slow cooker! So simple to make an entire chicken with the help of your crock pot.
Baked Teriyaki Chicken – Baked Teriyaki Chicken is smothered in a sweet and tangy homemade sauce and baked in the oven. Serve over rice for a complete meal!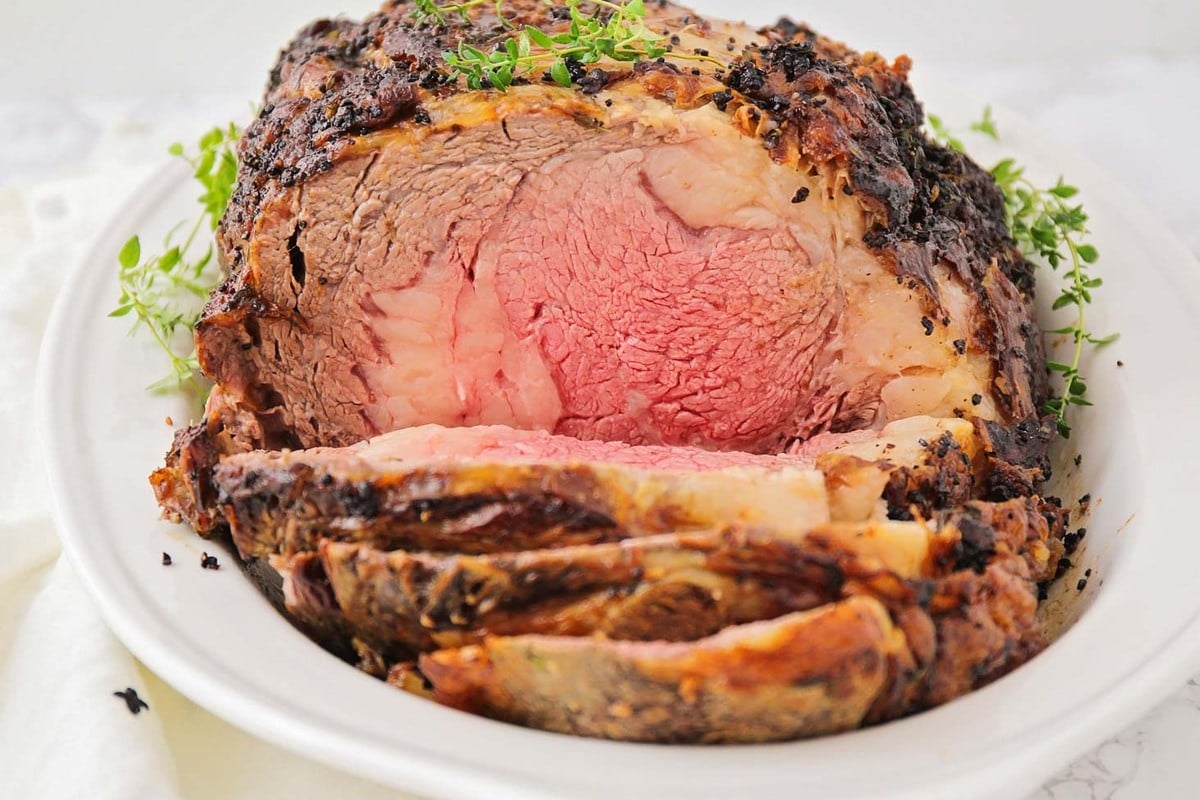 Garlic Prime Rib – Perfect prime rib, seasoned with garlic and cooked in the oven. A secret trick will give you the most tender and juicy meat you've ever made!
Baked Chicken Fingers – A healthy way to eat chicken that kids absolutely love – Baked Chicken Fingers! Chicken dipped in flour, egg, and panko, then baked to a crispy perfection! Not to mention they're SO easy to make!
Southwest Salad – Simple and delicious Southwestern Chopped Salad filled with chicken, peppers, beans, corn, tomatoes, avocado and topped with a homemade cilantro ranch dressing.
Tuna Salad – Chopped Tuna Salad is the perfect summer side dish. Filled with fresh crisp veggies the color of the rainbow, protein packed tuna, and tossed in a light and refreshing lemon vinaigrette.
Carne Asada – Carne Asada is the perfect Mexican flavored meat to add to tacos, burritos, salads, or quesadillas. It's tender, flavorful, and juicy.
Chicken Kabobs – Sweet and savory Chicken Kabobs are a perfect summer grilled dish. They are packed with veggies AND flavor!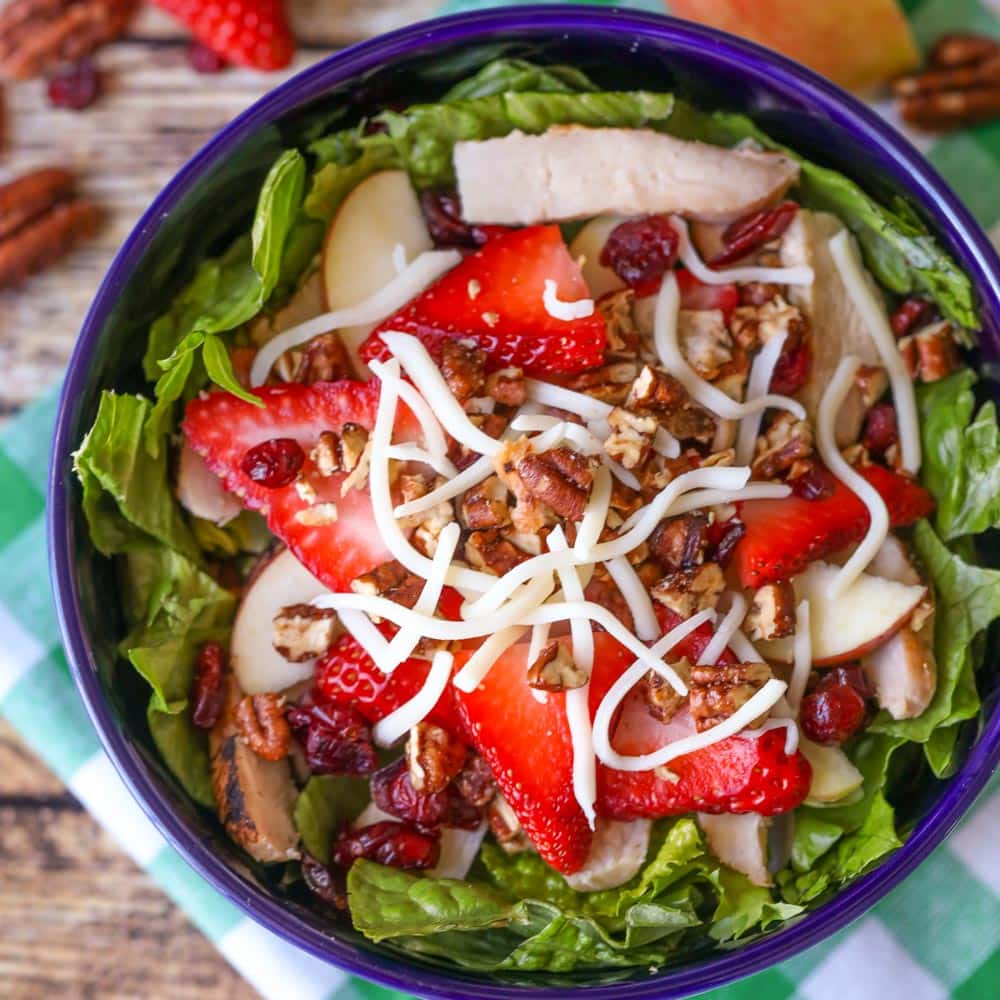 Strawberry Harvest Salad – Strawberry Harvest Salad – tastes just like the salad at Zupa's! It's topped with apples, strawberries, chicken, candied pecans, cheese and a homemade Strawberry Vinaigrette dressing.
Steak Tacos – These steak tacos are marinated to perfection and bursting with fresh flavor! Tacos are quick and easy for a perfect weeknight dinner in under 30 minutes.
Lemon Chicken With Veggies – Roasted Lemon Chicken with Veggies including green beans and red potatoes. One of the easiest and yummiest dinner recipes!
Baked Chicken Nuggets – Homemade chicken nuggets are easy to make and packed with flavor! Much tastier than the frozen or fast-food options, these nuggets are healthy and delicious.
Kalua Pork – This Slow Cooker Kalua Pork is a classic Hawaiian favorite made easily in your slow cooker with just a few ingredients. Eat it on it's own, or in tacos or sliders.
Baked Chicken Drumsticks – Oven baked chicken drumsticks are a healthy alternative for fried chicken lovers! They are seasoned to perfection and baked, not fried!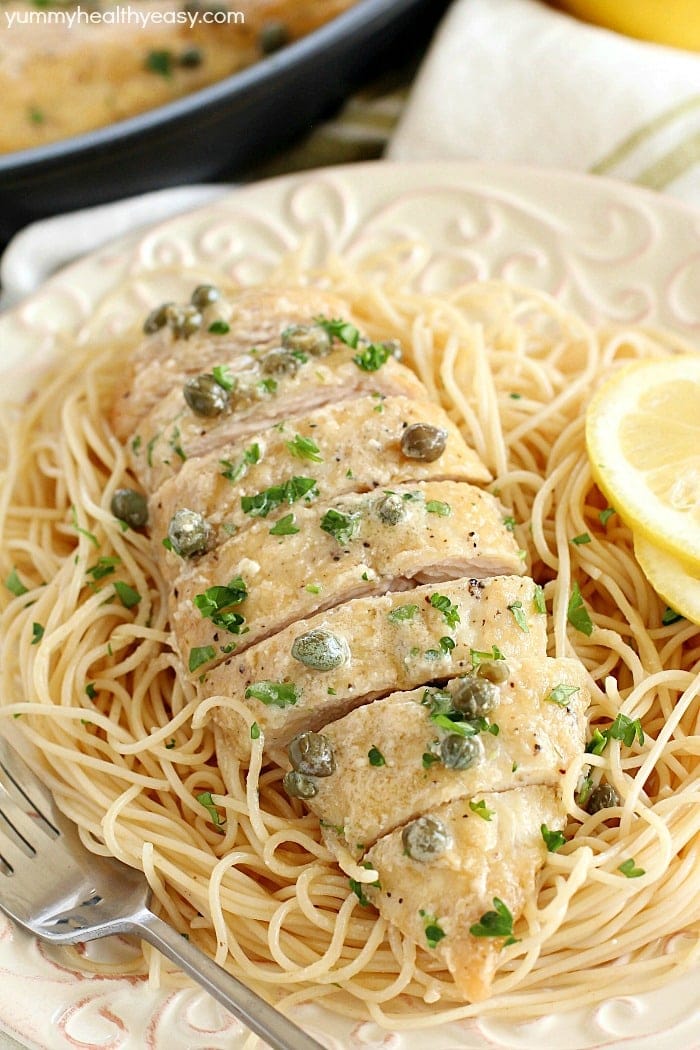 Healthy Dinners for Two
This list of dinners includes meals perfect for two! If you need to plan for a crowd, not worries, just double or triple the recipe.
Healthy Chicken Piccata – This "Skinny" Chicken Piccata is easy enough to make on a busy weeknight but also fancy enough to make when you have company over! Plus it's a healthy version, which makes it even better!
Flatout Wraps – If you're in need of a light and easy meal, try the BLT wrap or Turkey Bacon Ranch wrap! Both are under 300 calories and Weight Watchers approved!
Chicken Caesar Salad -Ultimate Caesar Salad with grilled chicken, croutons, tomatoes, bacon, hard-boiled eggs, Parmesan cheese and tomatoes.
Healthy Flatbread Pizzas – Try making either of these Healthy Flatbread Pizzas! Chicken Pesto Pizza and Buffalo Chicken pizza – BOTH full of flavor and low on calories!
Bruschetta Chicken – Baked Bruschetta Chicken is marinated in Italian dressing and topped with cheese. It is simple and delicious!!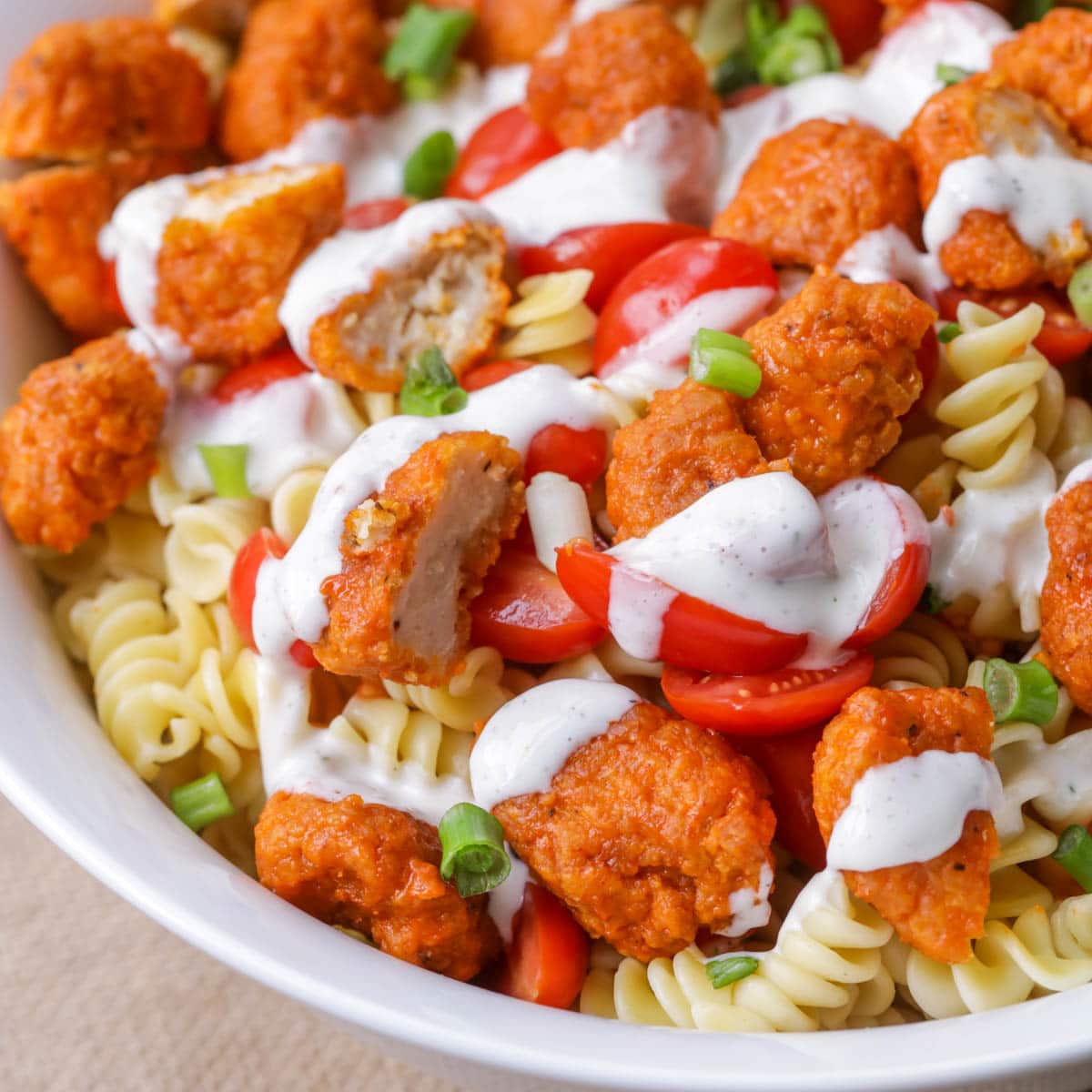 Buffalo Chicken Salad – Spicy Buffalo Chicken Salad is filled with buffalo seasoned chicken, crumbled blue cheese, and ranch. It's your favorite wings in salad form!
Chicken Taco Salad – Crunchy and fresh chicken taco salad is a weeknight dinner dream! Easy, flavorful, and a recipe that everyone will enjoy.
Baked Chicken Wings – Deliciously crispy baked chicken wings have endless possibilities. Bake in the oven, and dip in your favorite sauces!
Brussel Sprout Salad – Full of shredded Brussel sprouts, pomegranate seeds, sliced almonds, and a little bit of shaved parmesan, this colorful salad has the perfect amount of crunch!
Easy Baked Salmon – Bake a delicious and healthy pan of salmon for the whole family! Flavored with lemon, garlic, and parsley for a tasty dinner everyone will enjoy.
Southwest Quinoa Salad – Southwest Quinoa Salad is bursting with freshness. It's got a ton of texture going on and a whole lot of flavor!
---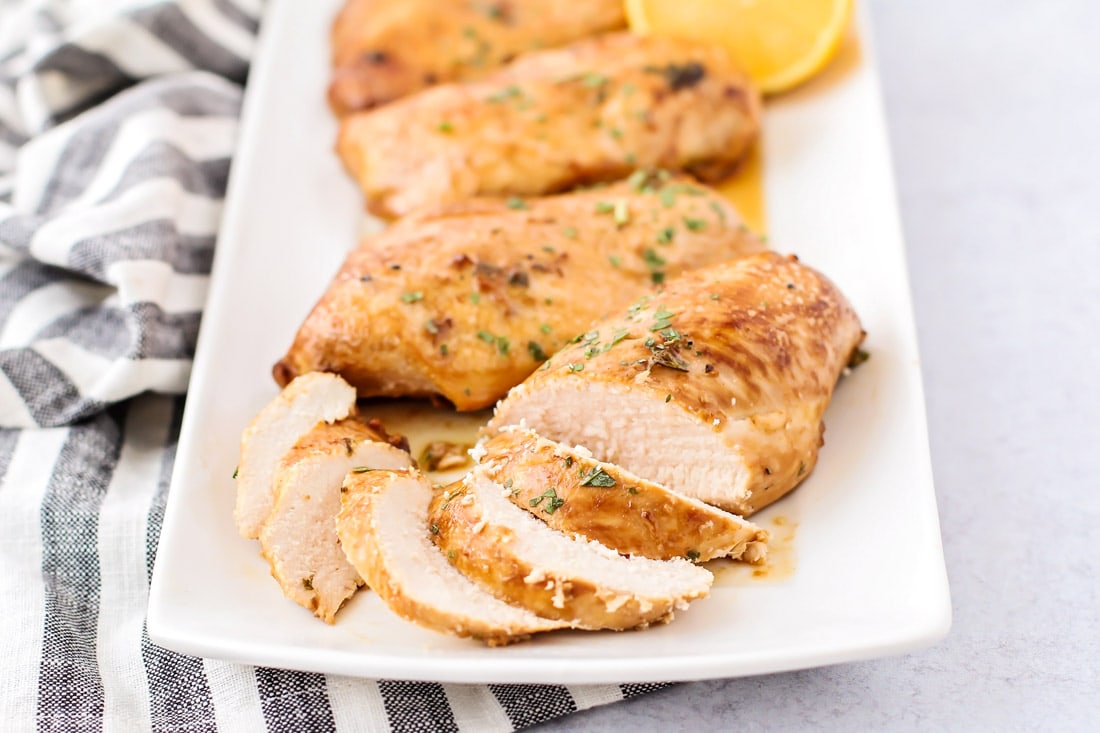 Baked Chicken
One item we always like to have on hand to help with our healthy dinners is baked chicken.
This recipe comes with a marinade that makes the meat so juicy and flavorful.
Not only is it great with pasta, but it's perfect for salads too. Here is the recipe we love to use for this classic healthy dinner idea:
---
THE COMPLETE LIST
Here are the picture cards for all of the healthy recipes listed above.
We're sure these recipes are soon to become some of your go to meals for serving up tasty and nutritious dishes!
Be sure to check out all of our Main Dish Recipes!
And for more collections: Quick Dinner Ideas, Chicken Dinner Ideas, Beef Dinner Ideas