Whether you are looking to keep the kitchen cool by not using the oven, or you need an easy meal for a busy night, these crockpot dinner ideas are for you!
More Collections: Slow Cooker Chicken Recipes, Summer Slow Cooker Recipes, Crock Pot Appetizers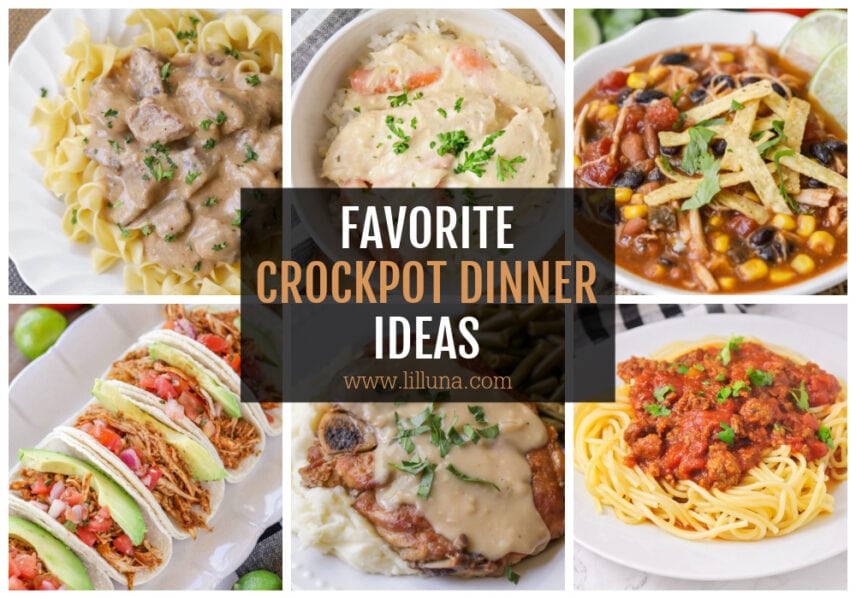 Making dinner a breeze!
Soups and stews are easy and well-known crockpot dinner ideas, but you can do so much more with a slow cooker!!
I'm talking enchiladas, spaghetti, and orange chicken. Really, the possibilities are endless. These easy main dishes can be prepped in the morning for a grab-and-go style dinner that night!
Needless to say I've gathered up a few of our best-loved and frequently used crockpot dinner ideas/main dishes to help make your weeknights a breeze.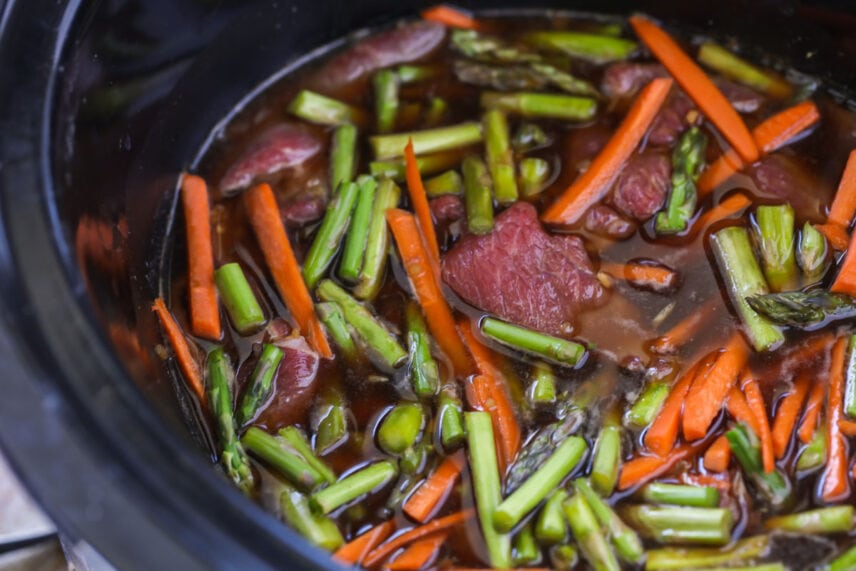 Prepping for the Crockpot
One of the main appeals to crockpot dinners is that you can toss everything in the pot in the morning and then come home to a delicious hot meal. To save time in the morning make sure
Frozen meat is in the fridge to thaw.
Pull out any spices so you're not digging for them in the morning.
Chop any veggies and keep them in a separate container in the fridge.
Set and Go: Unless otherwise directed in the recipe leave the crockpot alone. Removing the lid may allow needed liquid to evaporate. It also lets heat escape and it can take up to 20 minutes to return back to the set temperature.
Exception: If a recipe calls for adding any dairy, tender vegetables, fresh herbs, cooked rice or pasta, then you will be instructed to remove the lid and add it during the last 20-30 minutes of cooking time.
Additional Crock pot Tips
Trim off extra fat from the cuts.
Cheaper cuts do better in the crock pot than more expensive cuts.
For the most even cook, be sure the amount of food will fill your pot ½ way to ⅔ full. Most recipes are adapted for a 5–6 qt pot.
For easy clean up use a crock pot liner.
Despite the appeal about a "forget and go" meal you do have to remember not to allow the recipe to over cook.
Except for ground beef you can skip the browning of red meats. Browning can help give an extra layer of texture and flavor, but the dish can be made with it.
Soups are a classic recipe made in the crockpot. We have several tried and true recipes on the site. If you are trying to adapt a soup recipe for the crockpot, then reduce the amount of liquid by ¼-⅓ because there is little to no evaporation that happens.
Low Vs High Setting: The appeal of the crockpot is to be able to set it and forget about it, usually for several hours. This is where the LOW setting comes in handy. I have also found that the LOW setting generally just cooks the food better than the HIGH Setting. Most recipes will list both settings as an option with the LOW setting taking about twice as long as the HIGH setting.
Are Crock Pots and Slow Cookers the same thing? Though they look the same and are used to cook foods for an extended period of time there is a key difference between the two: A crockpot has a ceramic pot insert that is heated from all sides, whereas slow cookers have a metal pot that is heated on the bottom.
HOWEVER, most people, including me, use the term slow cooker even though they are talking about a ceramic crockpot.
---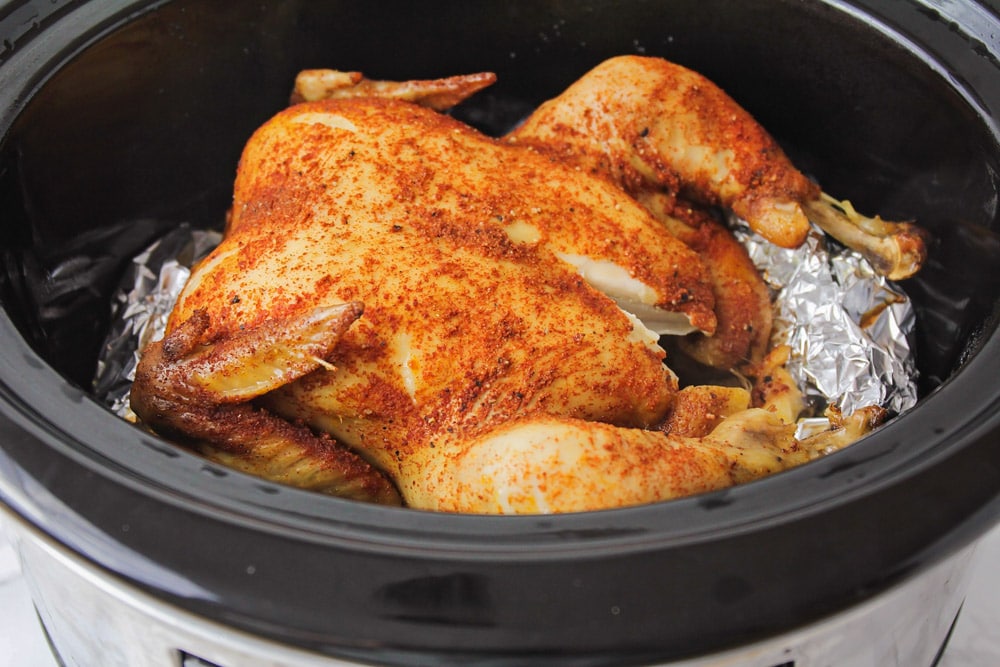 Best Crockpot Dinner RECIPES
This list has everything including soups, meats, pastas, and more!
Be sure to check out all of our Crock Pot Recipes!
More Collections: Slow Cooker Chicken Recipes, Crockpot Dinner Ideas, Easy Slow Cooker Recipes