I have one more soup recipe for you before I share with you my huge round-up of soups I have prepared for you. This next one was another one my mom made. Believe it or not but in the last week things have gotten pretty chilly here in Arizona which means it's definitely soup weather, and I couldn't be more excited! Delicious, warm soups are always my top craving when weather cools down. 😉
Today's recipe is one I had never had before, but it was a hit (to be honest, I probably wouldn't share any recipe that wasn't, lol!) It came from one of my mom's old cookbooks and is called Hamburger Soup. This soup has all the ingredients that everyone loves in a classic soup – meat, potatoes, carrots and corn. The recipe was also very easy to make since it was all thrown in the crock pot. It will definitely become one of those recipes I through in the slow cooker on a busy, fall day.
MY OTHER RECIPES
If you're looking for a flavorful and easy recipe, this Hamburger soup is definitely one to try. Definitely don't think you can go wrong with a delicious soup recipe like this.
Hamburger Soup:
Hamburger Soup
Hearty and delicious Hamburger Soup that is filled with corn, carrots, potatoes and more!
Ingredients
2 carrots peeled and sliced
4 potatoes peeled and diced
2 cups water
1 pound ground beef cooked
1 - 14 ounce can Beef broth
1 12 ounce can diced tomatoes (drained)
2 TB sugar
1 11 ounce can corn
1 TB taco seasoning
1 cup grated mozzarella (or Parmesan) cheese
salt & pepper to taste
Instructions
Add carrots, potatoes and water to your crock pot. Cook on low for 3-4 hours (or HIGH for 1.5 - 2 hours).
Brown beef and add beef and remaining ingredients to crock pot. Cook on low for another hour or HIGH for 30 more minutes. Add 1 cup cheese a few minutes before serving. ENJOY!
For another favorite soup, be sure to check out: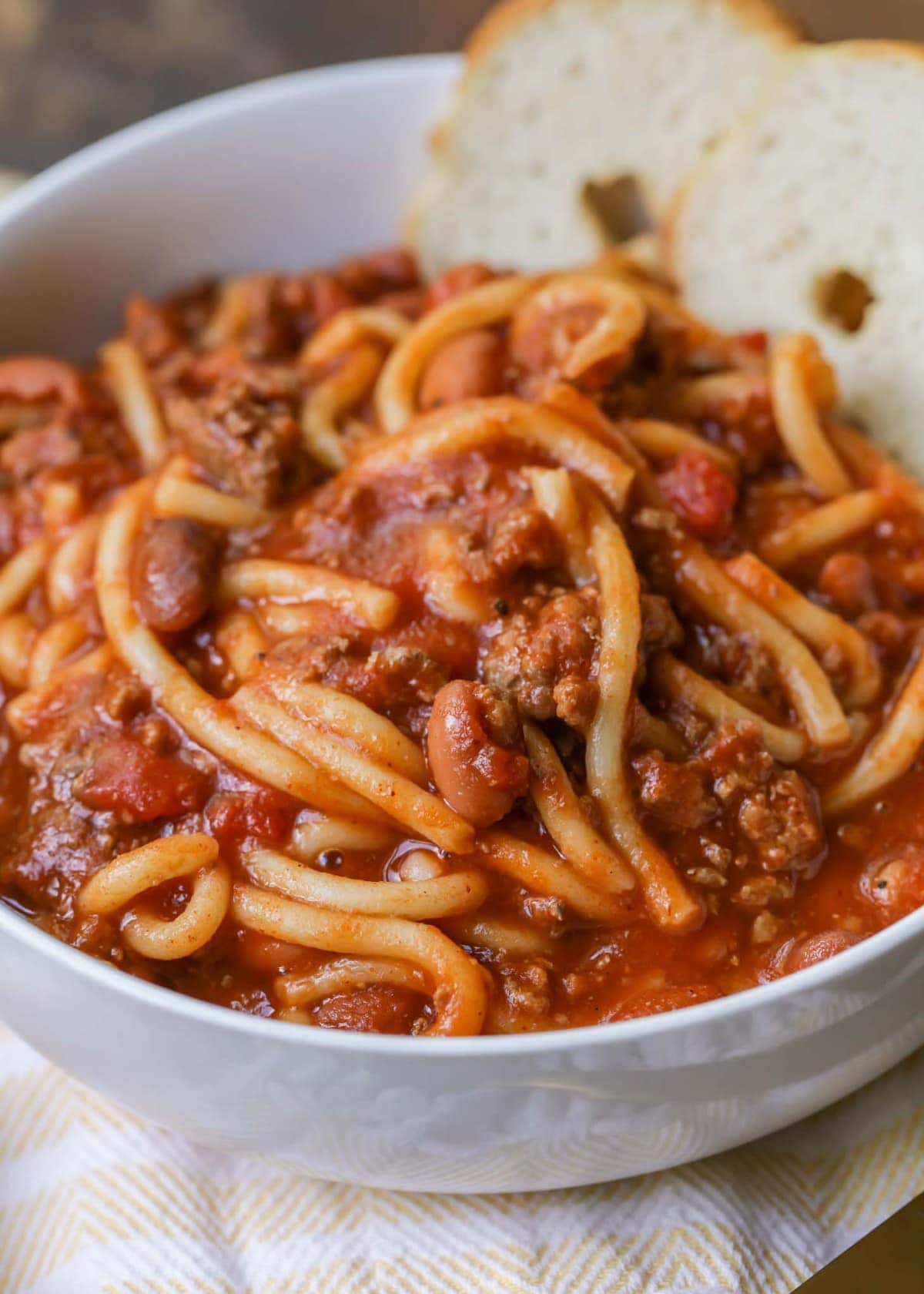 And for more recipes, check out:
ENJOY!