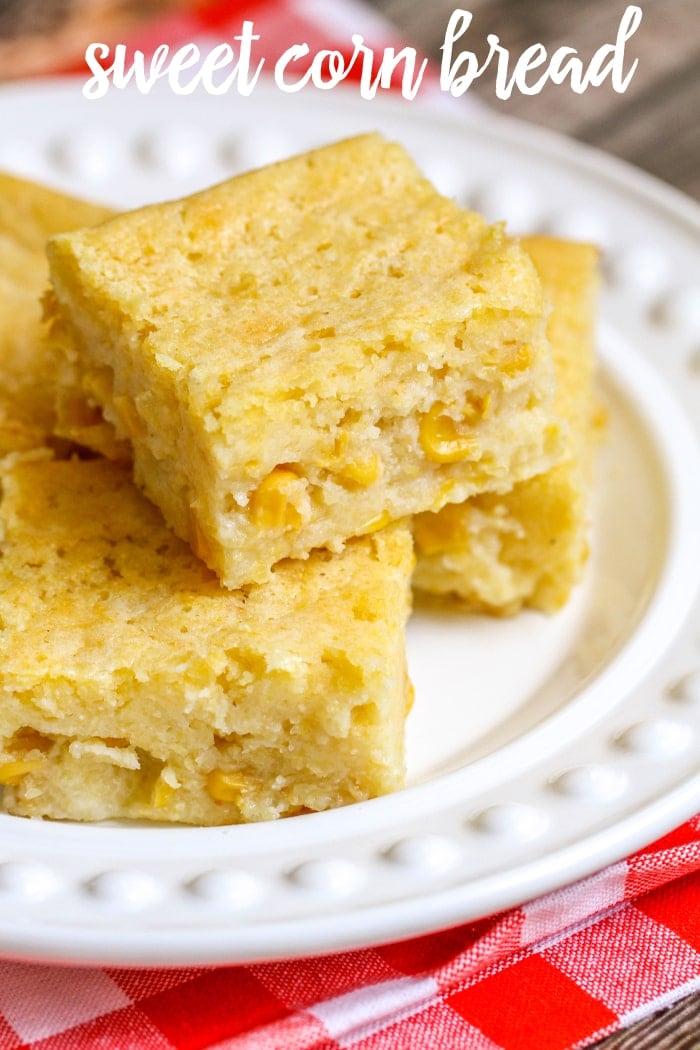 I LOVE Fall and Winter recipes!!
I may be slightly obsessed with soups, pumpkin, and peppermint. Okay, okay, I've more than slightly obsessed with soups, and if you've been on the site at all in the last few months you'd believe this. Our family LOVES soup, so it's something we make often and something we can't get enough of when the weather cools down. One thing we like to make that goes PERFECT with our soup is corn bread. It's easy and quick and a great side dish for the meal. We usually just made the kind straight from the box, but about two years ago we were introduced to a version of Sweet Corn Bread by one of my husband's students, Bill.
Bill had made this corn bread for a Christmas party that was for all the faculty and staff. My husband had first tried the bread and said I had to give it a go. I did and realized it was the BEST Corn Bread I had ever tried!! It was sweet, moist and soft! Since then, Bill has brought it to numerous school parties, and it's a recipe we always enjoy. It wasn't until a few months ago when we had the corn bread again that I finally asked for the recipe. It came from a family friend of Bill's mom, and I knew I had to make it for the site. Since then, we have made it at least 3-4 times. There really aren't any secret ingredients, but I think it's the sugar and sour cream that make it SO delicious. 😉
Here's the simple corn bread recipe…

Corn Bread
Ingredients
1 - 14.75 oz. can creamed corn
1 small box Jiffy corn mix
1 cup sour cream
¼ cup oil
¼ cup sugar
2 eggs
Instructions
Preheat oven to 350.
Mix all ingredients in a large bowl and mix well.
Pour into a greased 9x13 pan.
Bake for 35-40 minutes.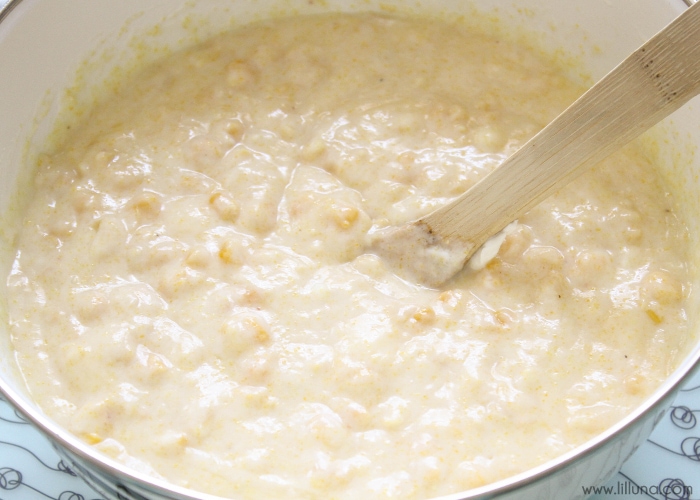 So simple to dump everything in and mix well!
NOTE: I also added in a little bit of regular corn from the jar for more chunks of corn. 😉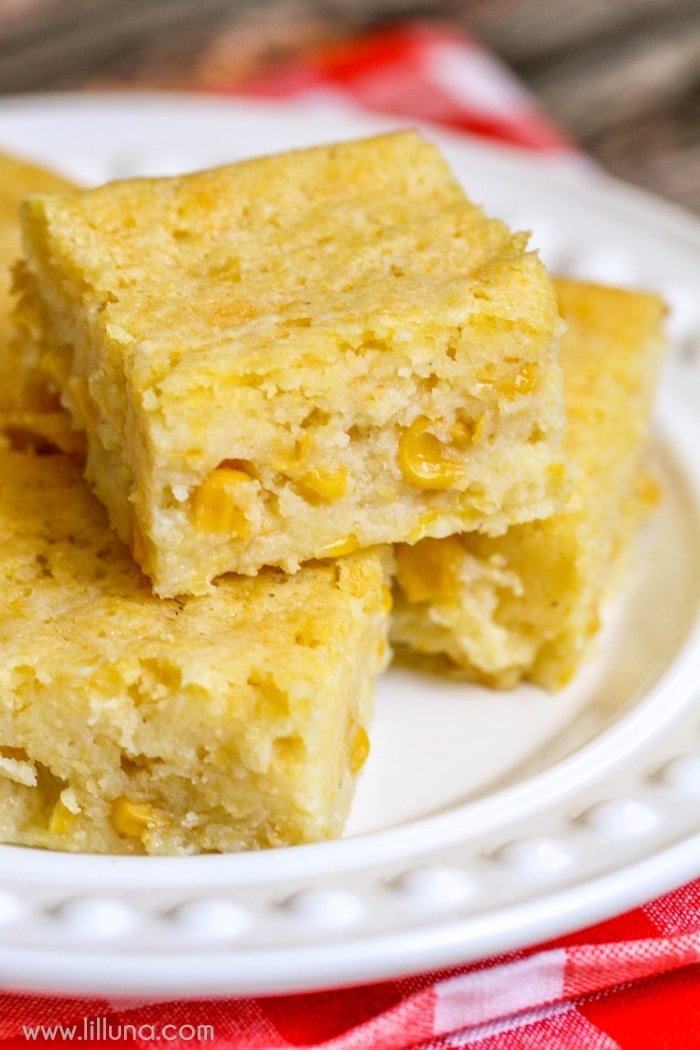 Seriously?! It's so good!!
Check Out My Other Recipes
If you love the sweet and savory combo, then I highly recommend this. It's the perfect side to round out any soup meal. 😉
For some great soup recipes to go with this, check out some of my favorites: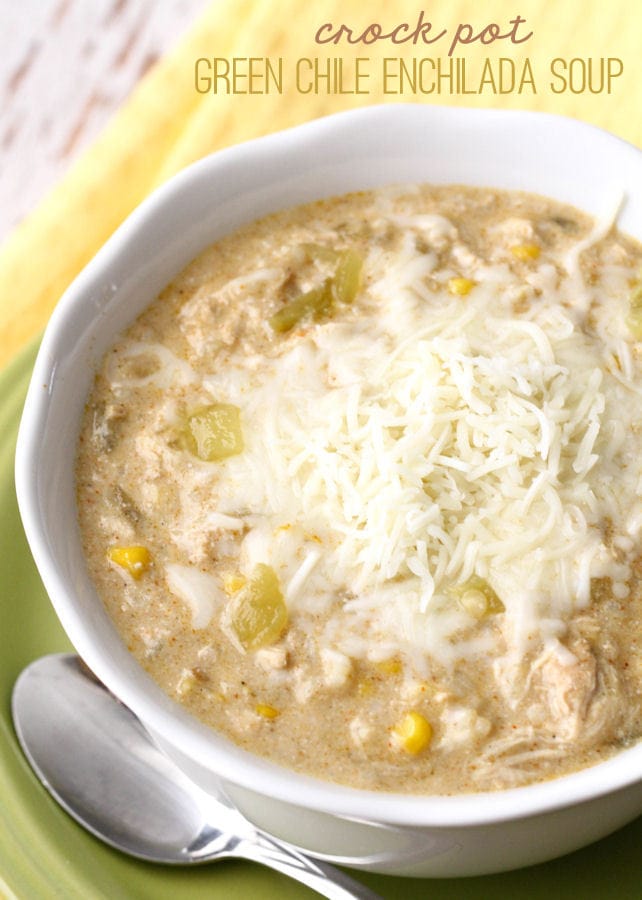 Crock Pot Green Chile Enchilada Soup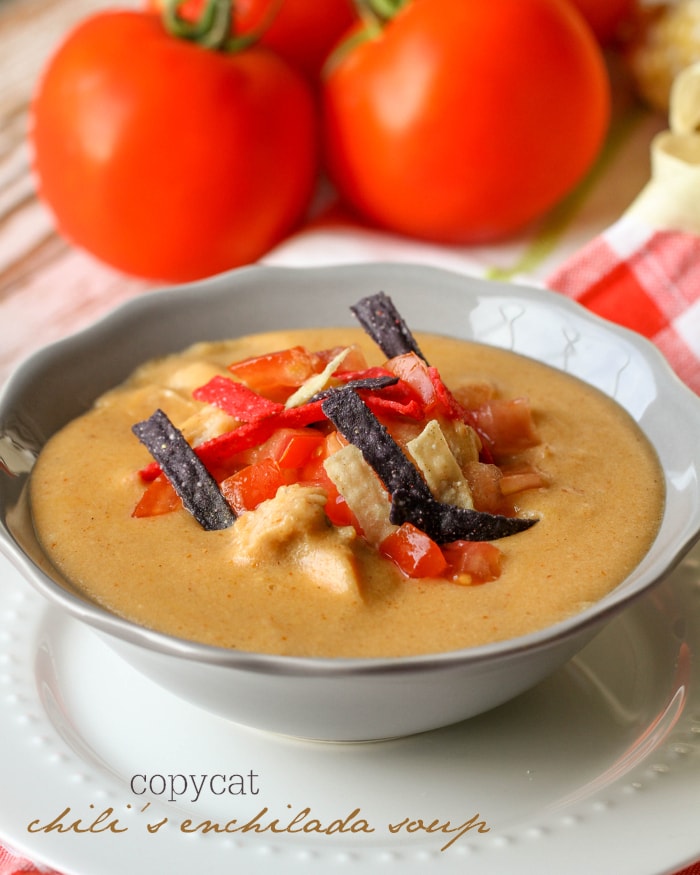 Chili's Copycat Enchilada Soup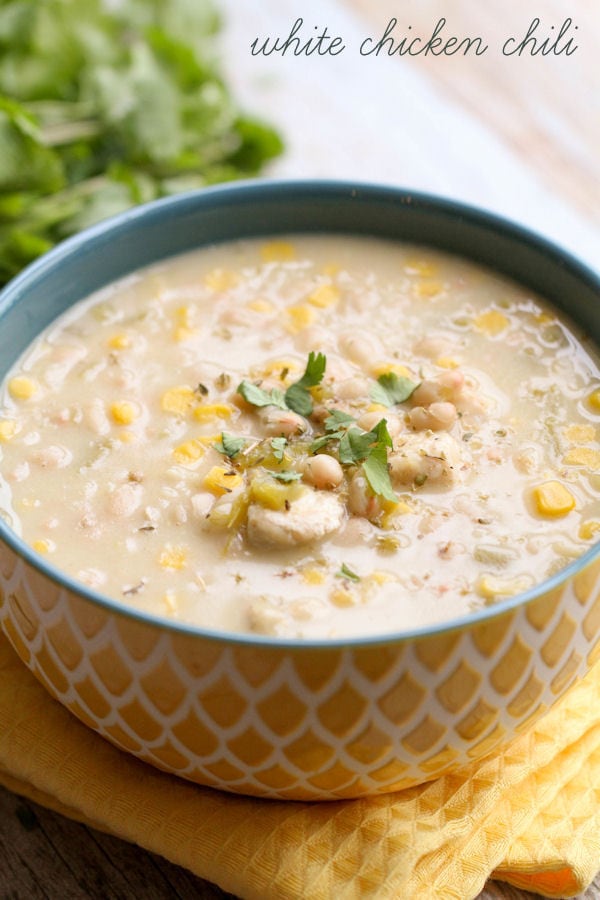 For all bread recipes go HERE.
For all Soup recipes go HERE.
For even more great ideas follow me on Facebook – Pinterest – Instagram – Twitter – Periscope.
And get weekly emails with monthly freebies by signing up for the Lil' Luna newsletter. 🙂
ENJOY!!