Soft and buttery corn bread with a hint of sweetness that melts in your mouth! This go-to recipe is perfect with any chili or soup recipe and is on repeat all fall long!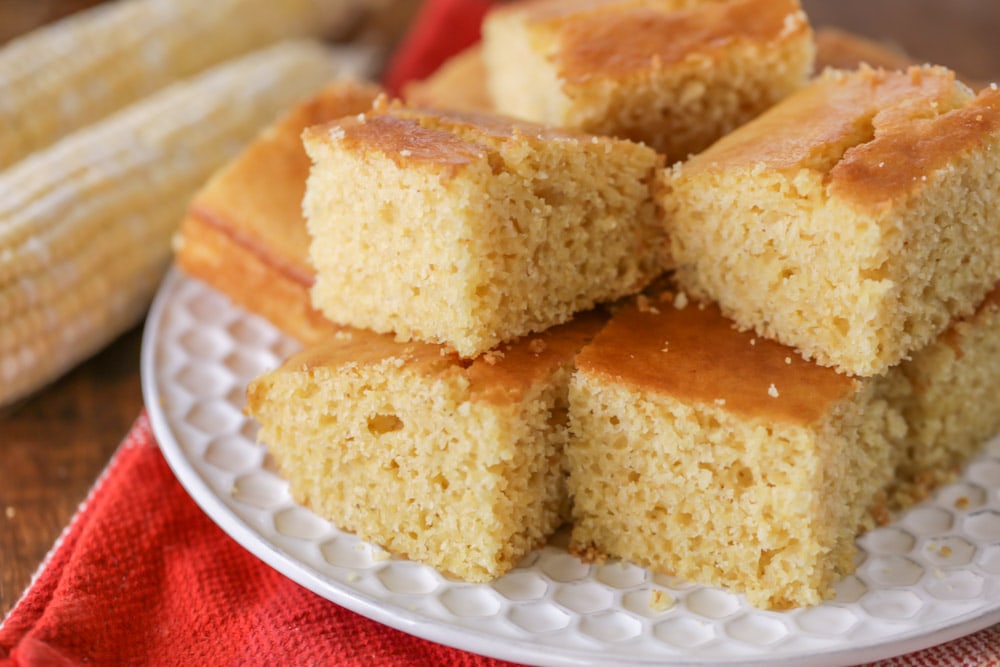 Our Favorite Fall Side!
Who here loves cornbread?! This is another recipe I really didn't like as a kid, but absolutely love now!
In fact, I can't even imagine NOT having cornbread with any sort of chili. It's a must and is so delicious. Over the years, we have experimented with a few recipes and today's is one that I LOVED and think you will do. It's just simple, buttery AND sweet which means you can't go wrong with it. Our other favorite corn bread recipe is this one. We got that from one of my husband's students and it's more creamy and sweet than this one.
Today's recipe is just a classic corn bread recipe that would be perfect with Soup Season, which has finally arrived (thank goodness!!) It's especially delicious and melts in your mouth when it's fresh from the oven (my favorite kind of bread!)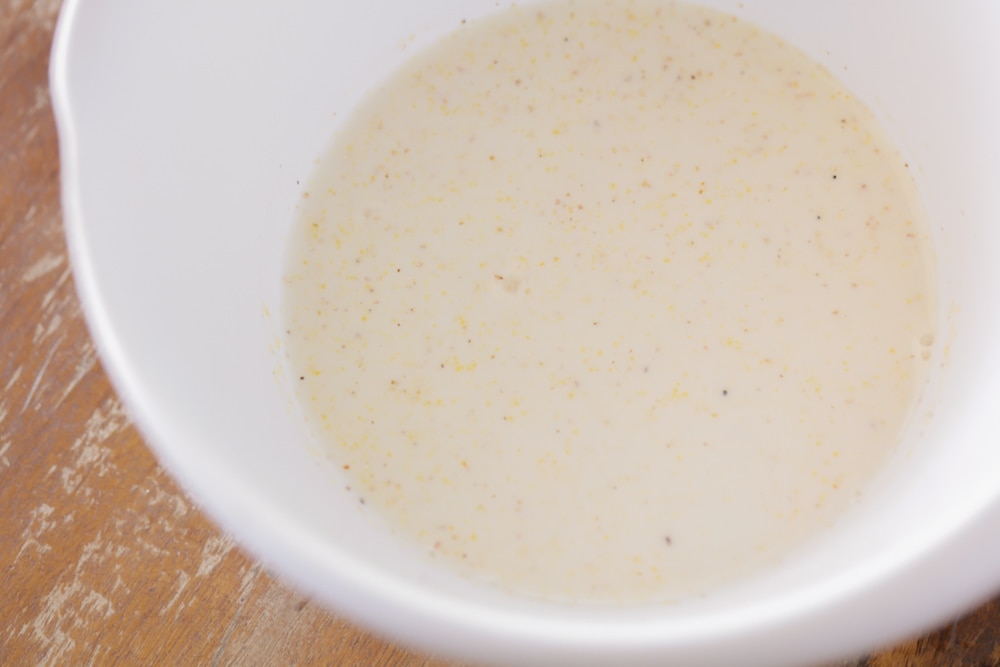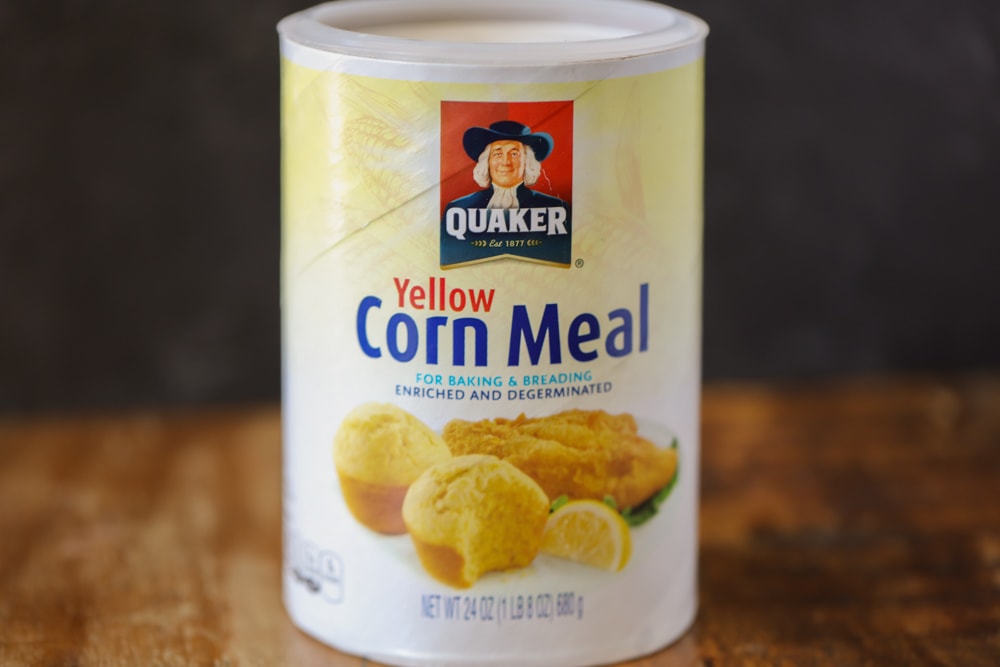 How to make Corn Bread
Preheat oven to 400 degrees F (200 degrees C). Spray or lightly grease an 8×10 inch pan.
Pour milk in a large mixing bowl and add cornmeal and let soak for 10 minutes.
Add flour, sugars, salt an baking powder. Sti in egg and vegetable oil until well combined. Pour batter into prepared pan.
Bake in preheated oven for 20-25 minutes, or until a toothpick inserted in center of the loaf comes out clean.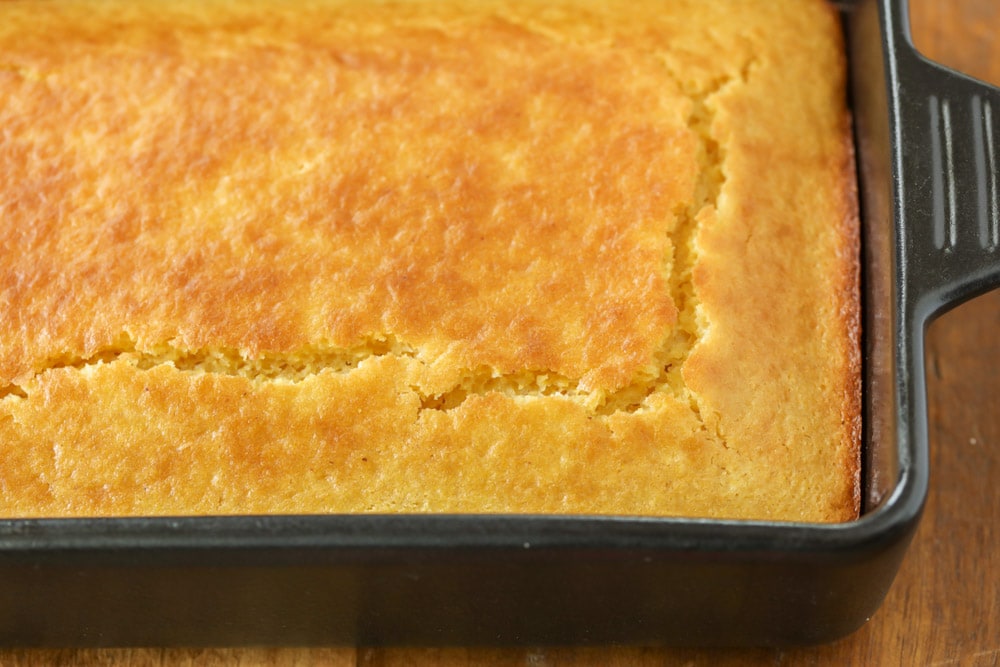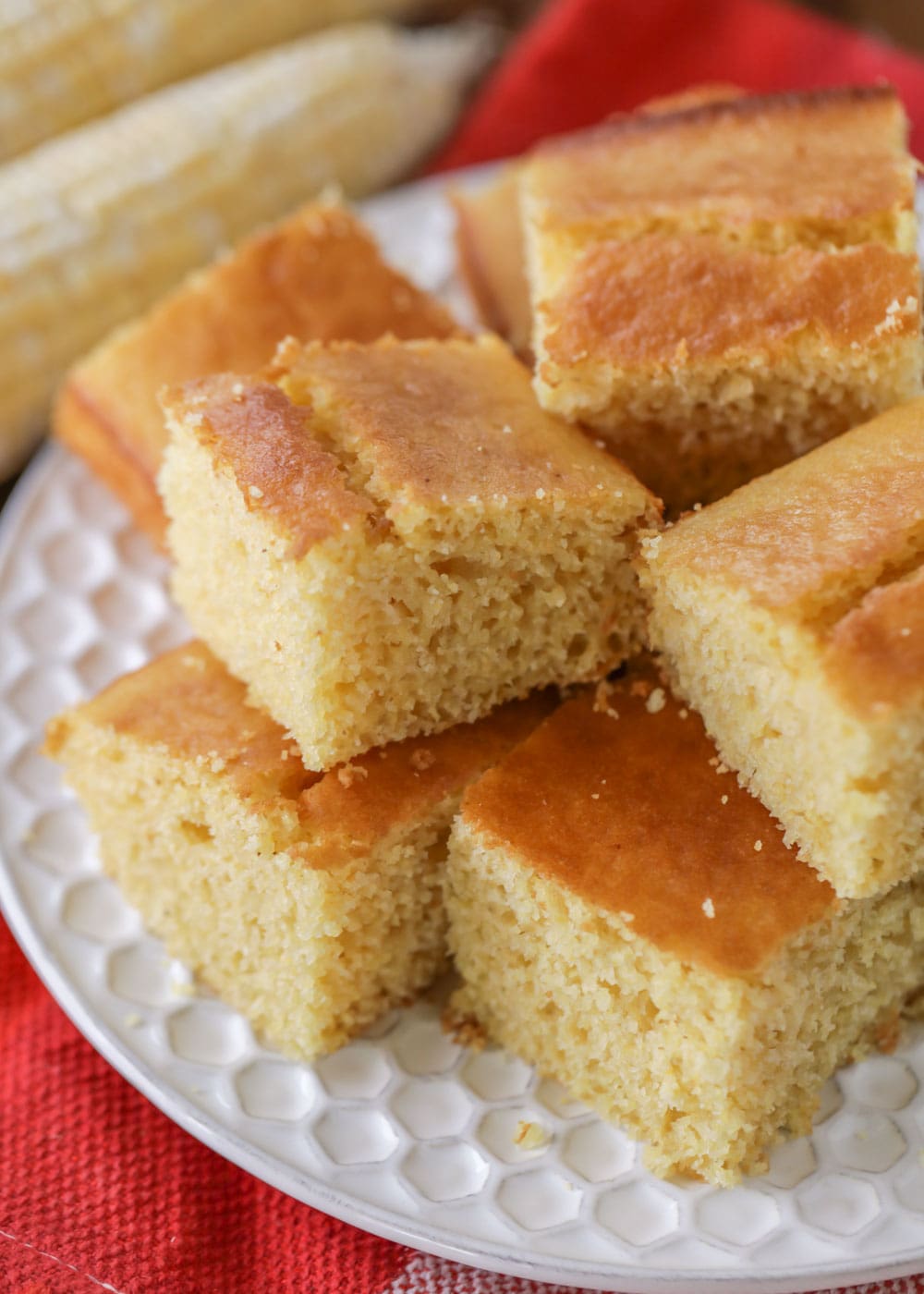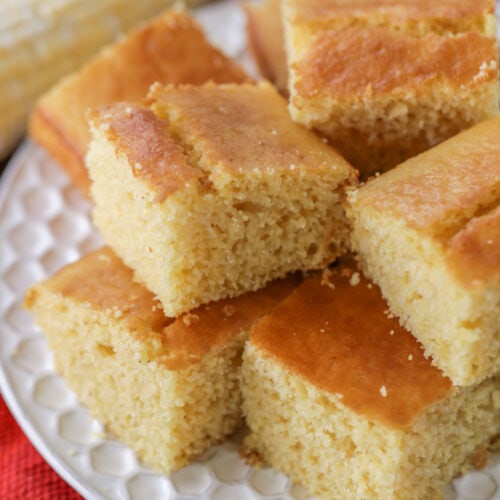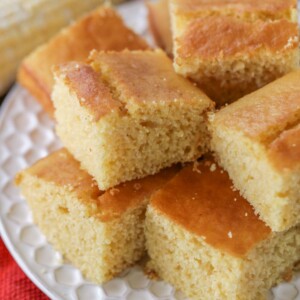 Cornbread
Ingredients
1

c

milk

1

c

yellow cornmeal

1

c

all purpose flour

1/3

c

white sugar

1/3

c

brown sugar

1

tsp

salt

3 1/2

tsp

baking powder

1

egg

1/3

c

vegetable oil
Instructions
Preheat oven to 400 degrees F. Prepare an 8x10 (or 9x9) inch pan by spraying it with cooking spray.

In large mixing bowl pour the milk and then add the cornmeal. Stir and allow it to soak for 10 minutes.

Add the flour, sugars, salt an baking powder mix until combined. Add the egg and vegetable oil and stir until well combined. Pour the batter into prepared baking dish.

Bake for 20 to 25 minutes. Check by inserting a toothpick in the center. If it comes out clean, it's done.