You're going to fall hard for this spicy, hearty homemade beef chili. This Best Chili Recipe is not only simple, but delicious!!
Our Best Chili Recipe made with beef is the most popular to take to cook offs and potlucks, but I also love making White Chicken Chili, or Green Enchilada Pork Chili. They're all perfect for get togethers during soup season!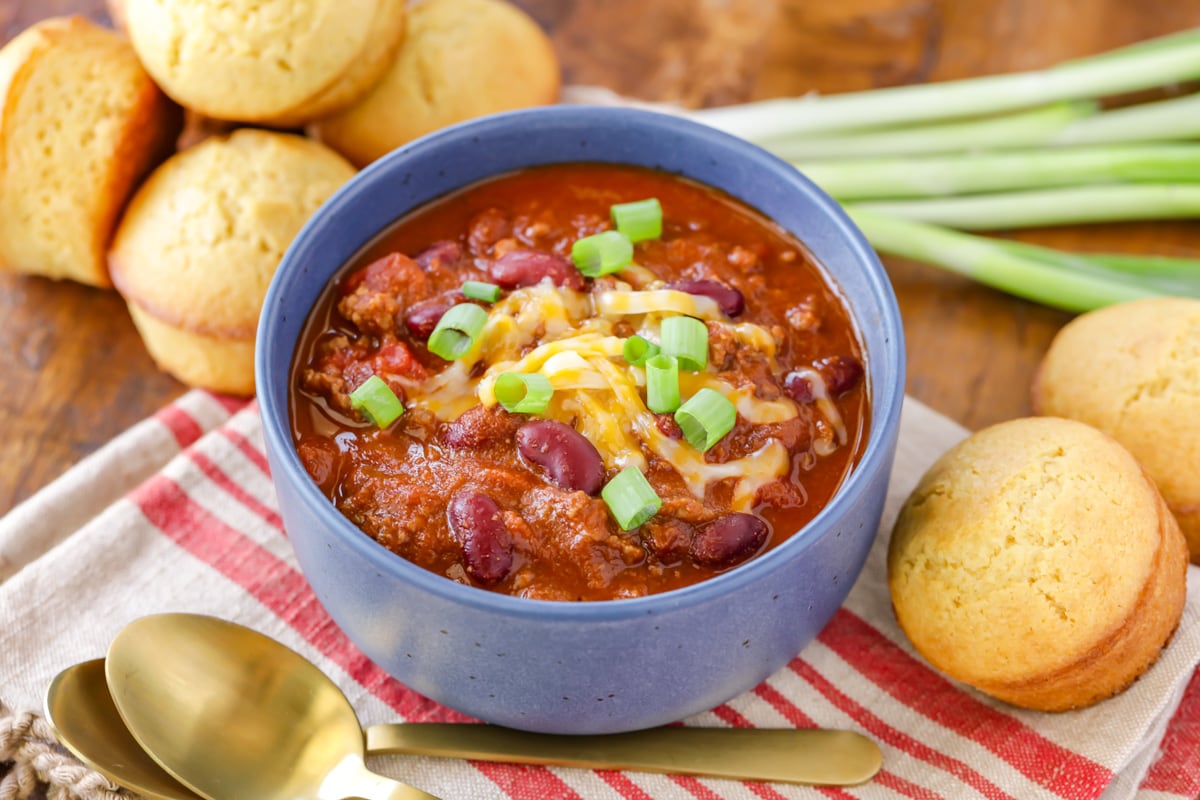 Favorite Homemade Chili
Fall and winter are the perfect times to enjoy chilis and soups. With that in mind, we wanted to share with you our favorite homemade chili recipe!
We love to make a big pot of our Best Chili Recipe for gatherings with family and friends. I always whip it out for chili cookouts because everyone that tries it, loves it.
A bowl of chili is also perfect on Halloween night post-trick-or-treating! But let's be honest, this homemade chili is good on ANY night.
I love the spice, the flavor, the beans, the big chunks of meat, and pretty much everything else about this homemade Chili Recipe. For another fav, try our our favorite White Chicken Chili!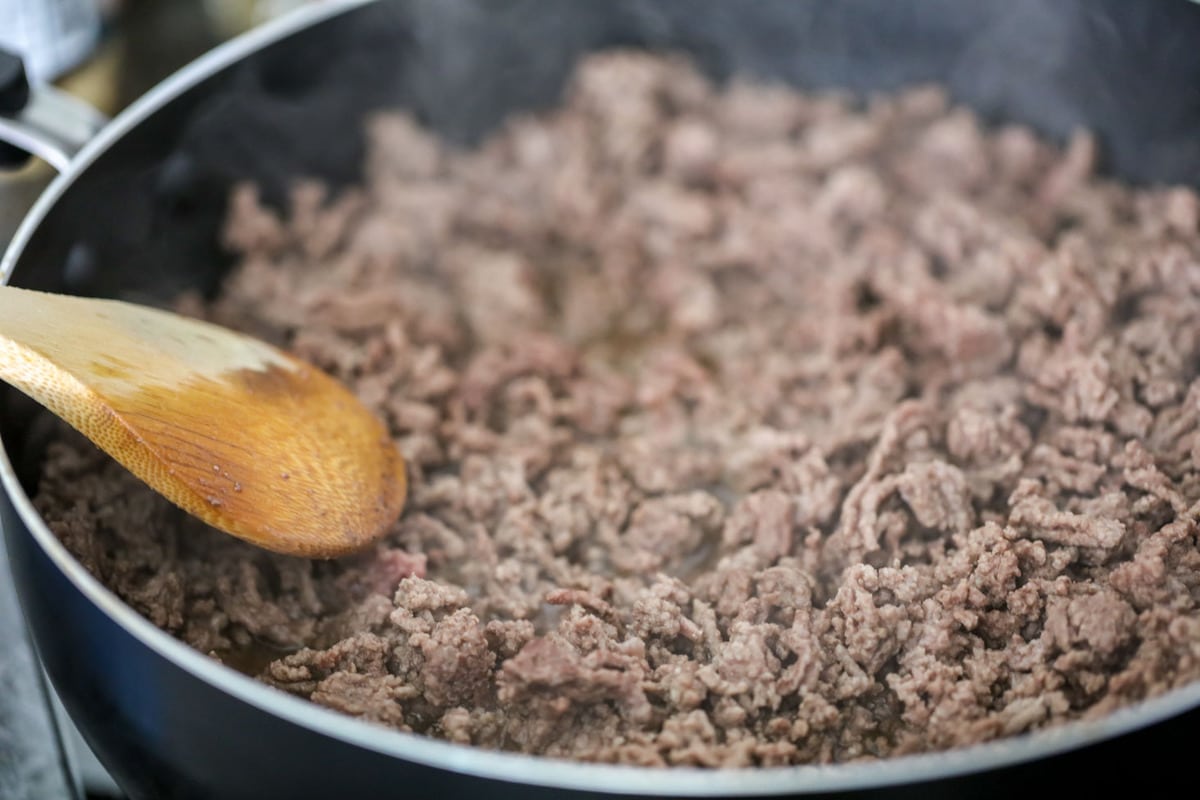 How to Make beef Chili
Is there anything better than a one pot meal? Great ingredients, super easy to cook up, and just a couple of dishes to wash. Yes, yes, and yes.
BEEF. Grab one of your large cooking pots and heat it on medium heat. Cook up the ground beef and drain the excess fat from the pot.
BOIL. Add the tomatoes, all of the seasonings, and the water to the pot. Stir it to combine and bring it to a boil on high heat.
BEANS. Before you add the kidney and black beans, make sure you drain and rinse them from the can. Then add the beans to your chili.
SIMMER. Cover the pot with the lid and simmer on low for 1-2 hours. Give it a little taste halfway through to see if you need more cooking time. Make sure the beans are cooked to your liking.
SERVE. Serve the chili in bowls with your desired toppings.
Our favorite chili toppings: lime wedges, cilantro, shredded cheddar cheese, sour cream, tortilla chips, corn bread (my favorite!) and/or diced onions.
Crockpot version
Cook the meat.
Reduce the amount of water to ¾ cup.
Add all the remaining ingredients to a slow cooker.
Cook on low for 3-4 hours!!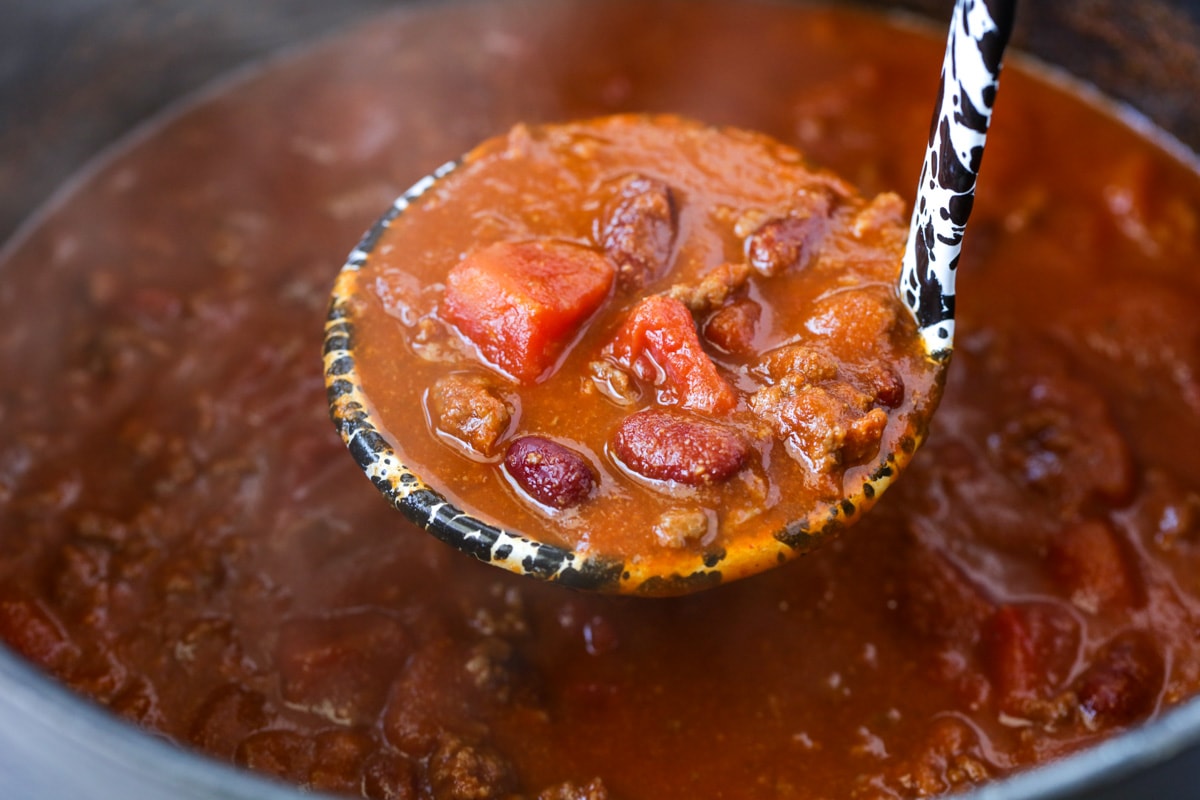 Recipe Tips
Make it Thicker. If you find that the chili is too thin for your liking you can easily mash some of the beans and give it a good stir. You can also use flour or cornstarch to thicken.
Flour – In a separate bowl add 1-2 tablespoons of flour to 1 cup of liquid from the chili. Whisk and return to the chili.
Cornstarch – For every 2 cups of chili, mix 1

tablespoon

cornstarch with 1

tablespoon

cold water in a separate bowl. Whisk and add to the chili.
Different Meats. Ground Beef is the most common, quickest and cheapest. However, you can try some of these other cuts of meat:
beef chuck

brisket

short ribs
Cube it, brown it and add it to the pot. You can also substitute the ground beef for ground chicken or ground turkey.
Best Beans. In my opinion the best beans to use in chili are kidney, black, and pinto beans. Some people use navy beans or green beans. This recipe uses both kidney and black beans, but you can substitute an equal amount of another type if you wish.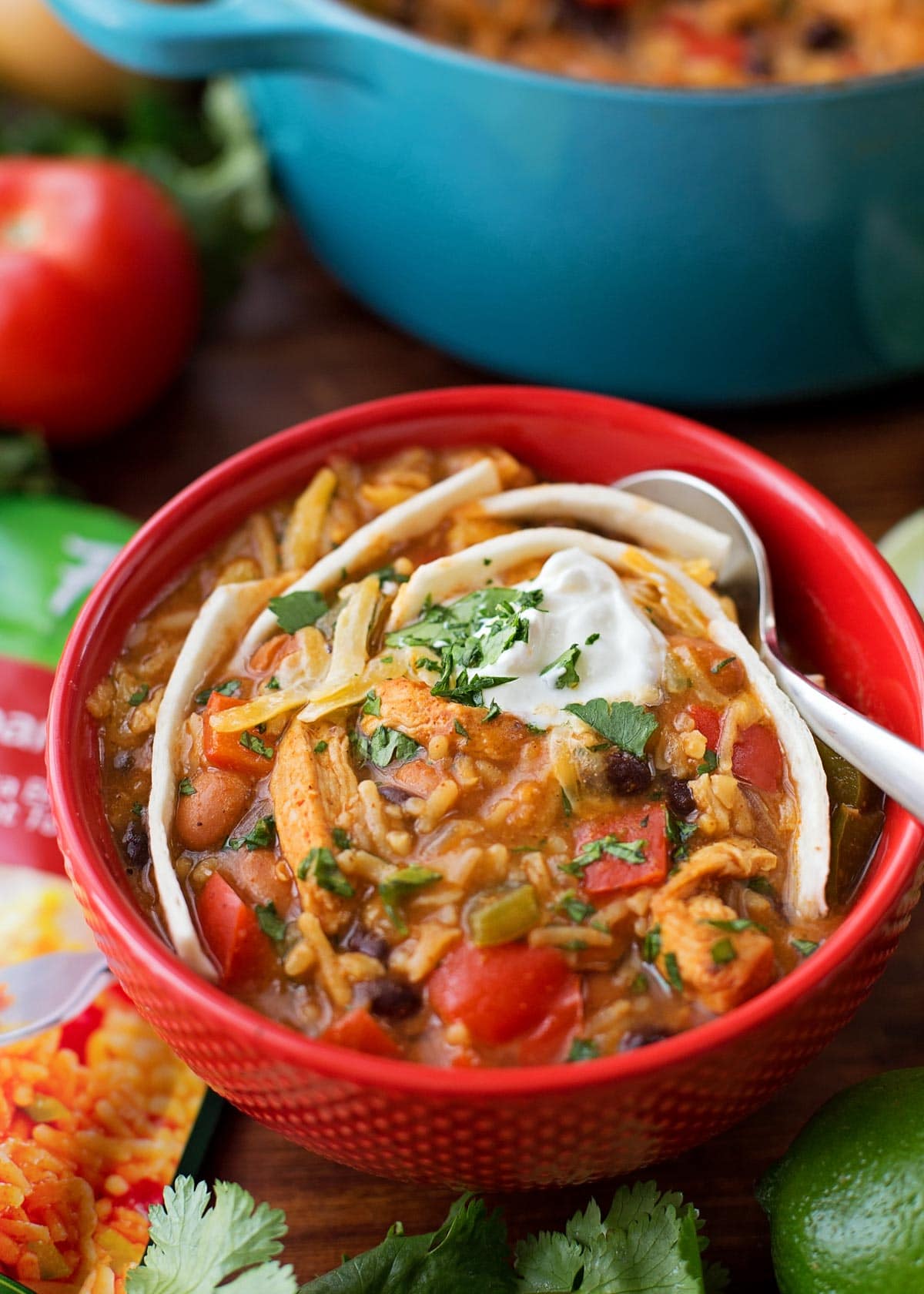 Variations
In case you want to add a little extra to it, here are some chili secret ingredients that will add even more flavor!
Lime Juice – it adds just a bit of tang and a clean, fresh taste.
Cornmeal – adding just a few tablespoons will thicken the chili and add a polenta flavor.
Sugar – a pinch is all you need to help balance some of the flavors in your chili.
Zucchini – it makes it heartier, adds texture and gives bonus veggie nutrition!
Mustard – don't knock it until you try it. A tablespoon enhances the chili flavor like you'd never imagine.
Bring on the Heat. If you LOVE spicy chili there are several things that you can do to increase the heat index such as increase the amount of chili powder, add cayenne pepper, add diced jalapeños with the seeds, add red chili flakes. Either add these directly to the pot of chili, or have them available on the side for each person to add heat to their own bowls.
Too Spicy. If the pot of chili is delicious, but a little too hot for your liking, add:
sour cream or milk
honey or brown sugar
tomato paste
squeeze of lemon or lime juice
All can all help neutralize the heat.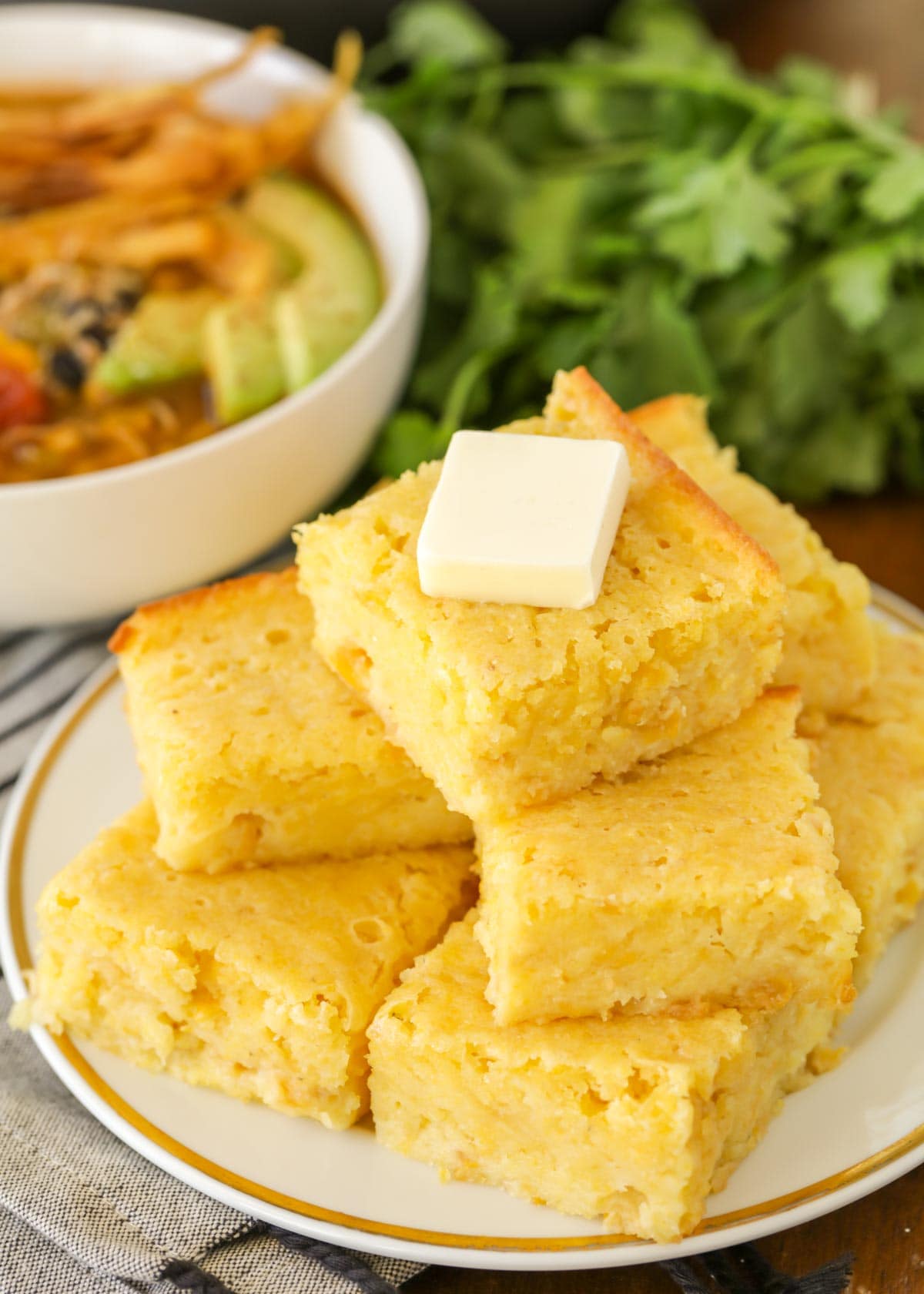 what to serve with chili: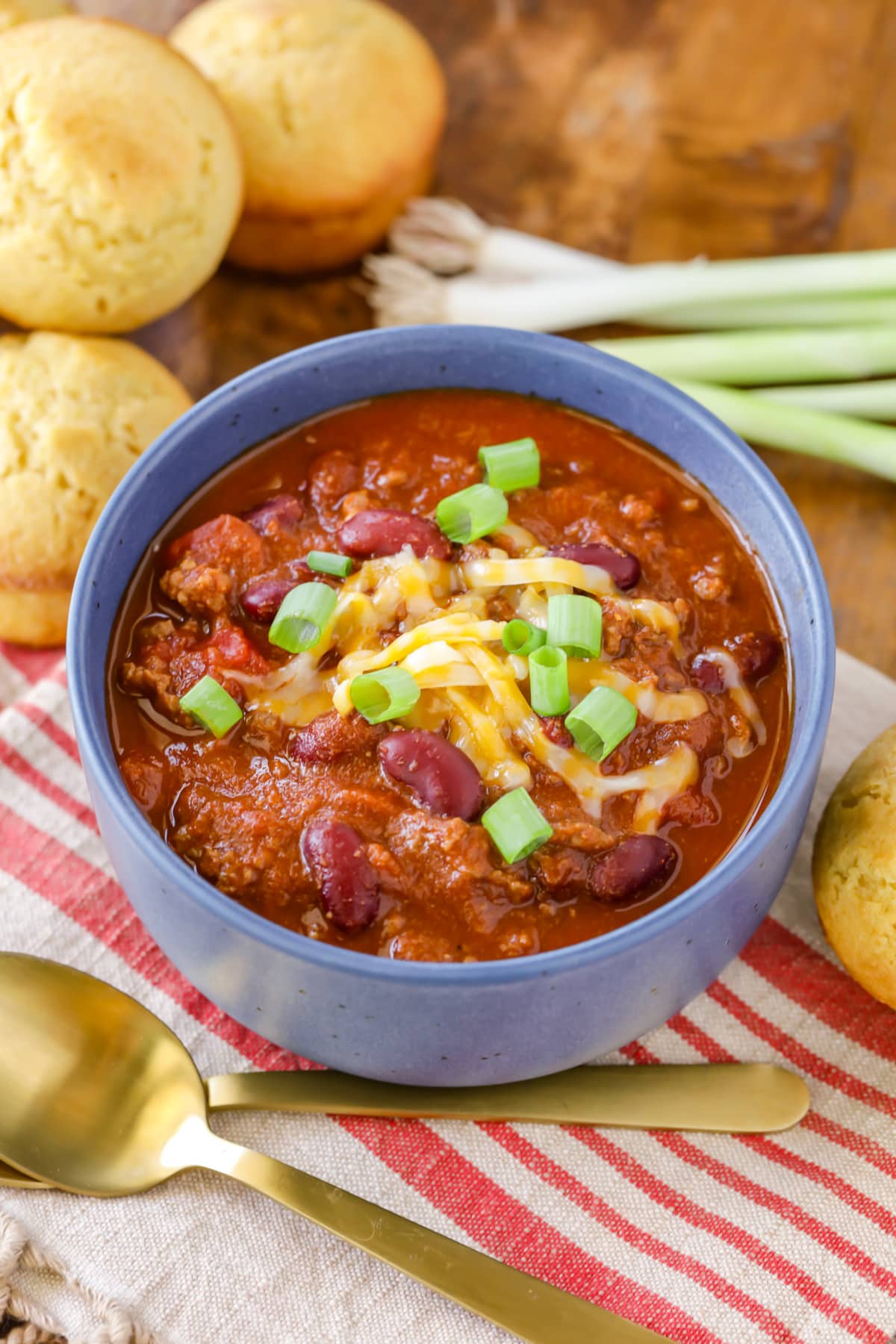 storing info
STORE. Chili will last in the fridge for 3-4 days. Reheat in the microwave in 30 second increments, stirring in between, until hot.
FREEZE. Let the chili cool and divide into portions your family can consume in one meal. Use a freezer safe airtight container leaving about ½ headspace. Store for 4-6 months. To thaw in the refrigerator allow 24 hours for every 5 lbs. You can choose to reheat the chili without thawing first, but it may affect the texture.
Leftovers can be used to make other delicious meals such as chili baked potato, chili hot dogs, chili nachos and more.
I have a feeling this will become your go-to chili recipe because it is so simple and delicious. I also think it's the best chili recipe to bring to your next chili contest. It has the flavors everyone loves to make it award-winning.
Is it fall yet? Because I want to put this chili into my weekly dinner rotation!
And for more chili recipes, check out:
Best Chili Recipe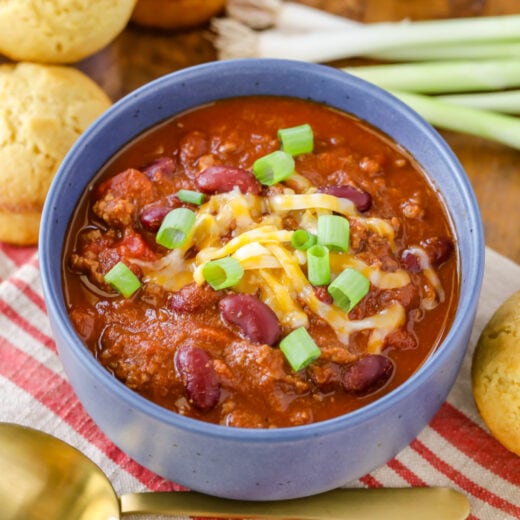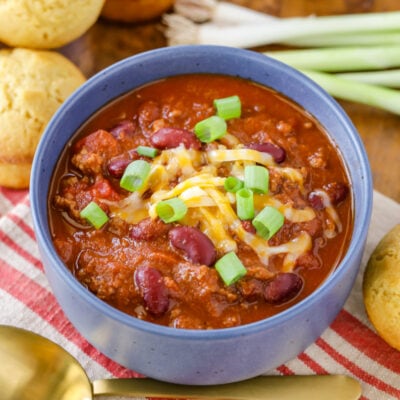 You're going to fall hard for this spicy, hearty homemade beef chili. This Best Chili Recipe is not only simple, but delicious!!
Ingredients
1

pound

ground beef

1 1/2

tbsp

sugar

1

tbsp

garlic powder

1

tbsp

chili powder

2

tbsp

cumin

1

tsp

garlic salt

1/2

tsp

paprika

pepper

1 1/2

cups

beef broth,

full sodium

1

14.5 oz can

diced tomatoes

1

15.5 oz can

Red kidney beans

drained and rinsed

2

(8oz) cans

tomato sauce
Instructions
In a large pot, cook ground meat. Drain excess grease and add tomatoes, seasonings, and water, bring to a boil.

Add beans, cover and simmer 1-2 hours.

Serve with desired toppings