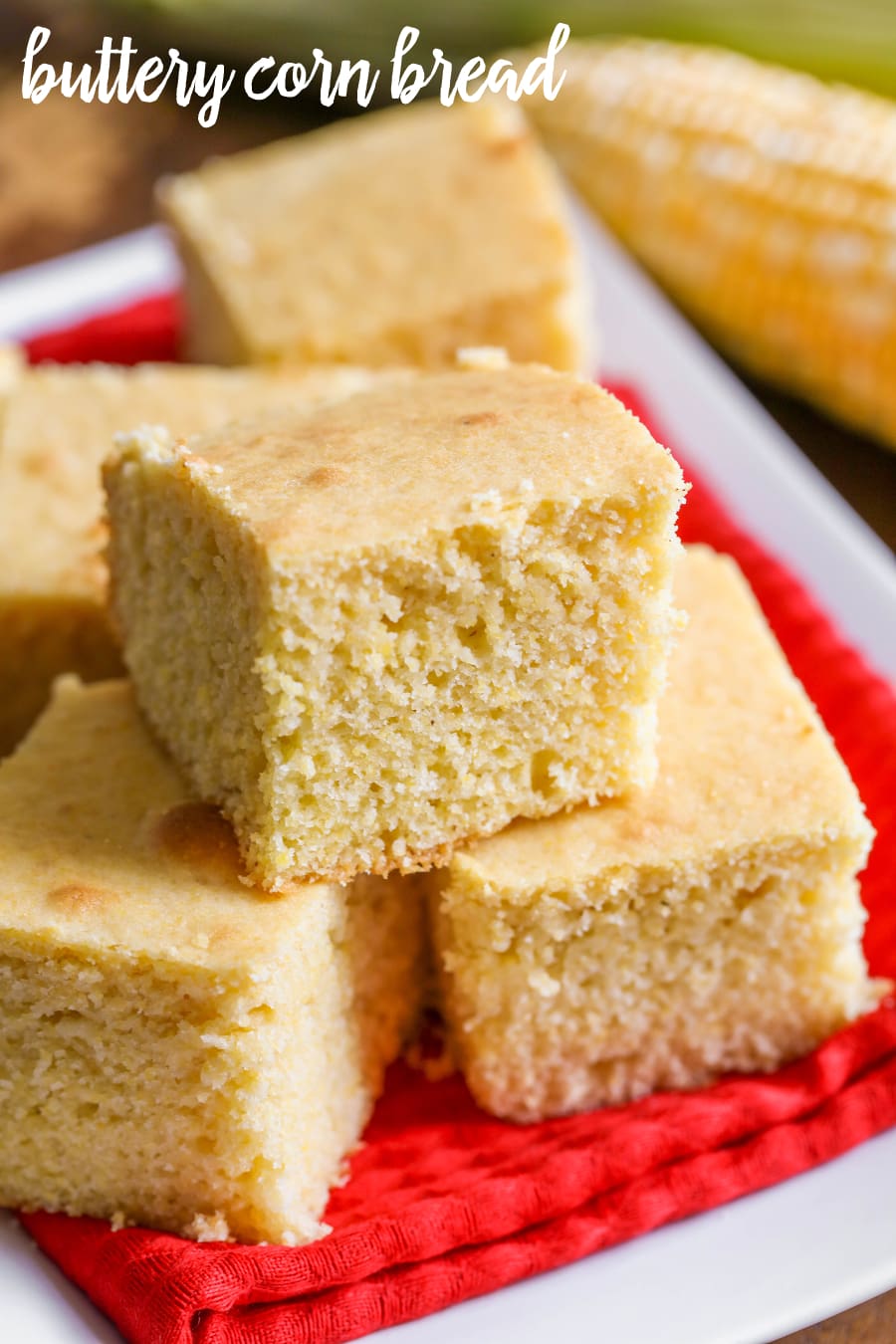 Who here loves corn bread?! This is another recipe I really didn't like as a kid, but absolutely love now! In fact, I can't even imagine NOT having corn bread with any sort of chili. It's a must and is so delicious. Over the years, we have experimented with a few recipes and today's is one that I LOVED and think you will do. It's just simple, delicious and butter-y, which means you can't go wrong with it. Our other favorite corn bread recipe is this one. We got that from one of my husband's students and it's more creamy and sweet than this one.
Today's recipe is just a classic corn bread recipe that would be perfect with Soup Season, which has finally arrived (thank goodness!!) I hope you enjoy this recipe as much as we did! We found it on Taste of Home and feel like its the best classic corn bread recipe we have tried yet. It's especially delicious and melts in your mouth when it's fresh from the oven (my favorite kind of bread!)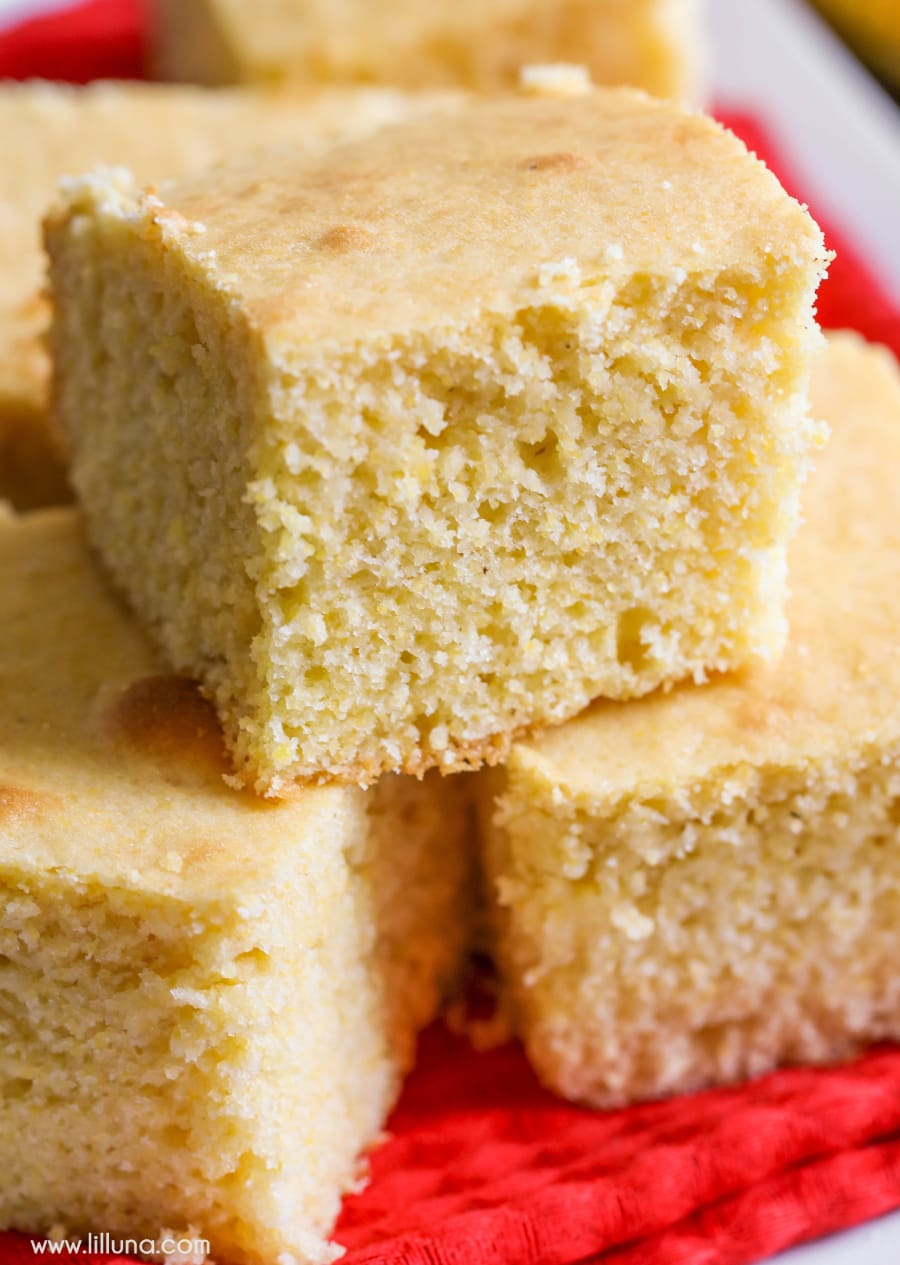 How to make Corn Bread:
Buttery Corn Bread
Soft and buttery corn bread that melts in your mouth and especially tasty with soups and chili!
Ingredients
⅔ cup butter, softened
1 cup sugar
3 eggs
1⅔ cups milk
2⅓ cups all-purpose flour
1 cup cornmeal
4 teaspoons baking powder
1 teaspoon salt
Instructions
Preheat oven to 400.
Cream together butter and sugar until fluffy. Add eggs and milk and combine well.
In a separate bowl, combine flour, cornmeal, baking powder and salt.
Slowly add to creamed mixture and beat until all combined.
Pour into a greased 9x13 pan and bake for 22-25 minutes.
Serve warm and ENJOY!
Recipe from Taste of Home
Here are some soups that this corn bread would go great with…
Check Out My Other Recipes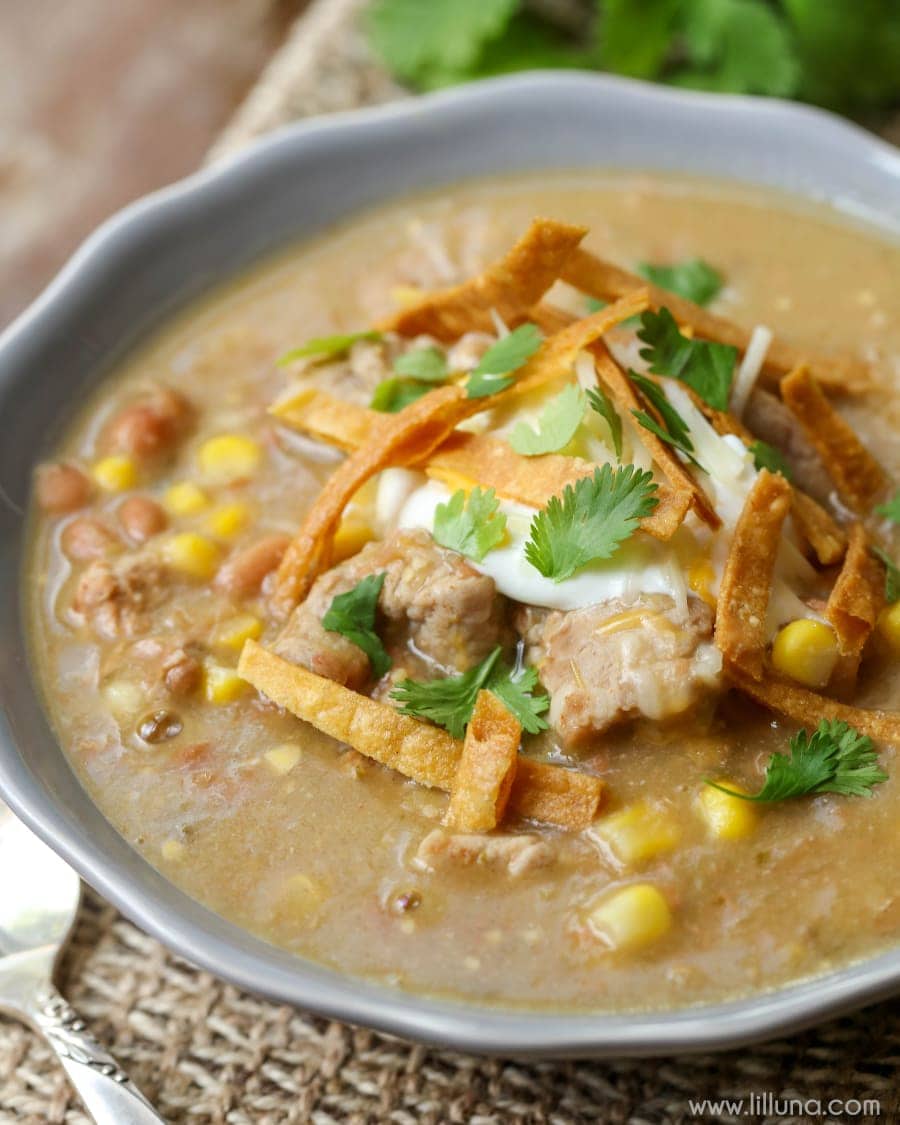 And for more soup recipes that this corn bread would pair great with, check out:
ENJOY!
Need more recipes and creative ideas? Sign up and get a FREE copy of my latest ebook!