YAY!! Things have finally started to cool down a bit here in Houston. We're not breaking out the boots and coats just yet, but I did have to put on a light sweater the other night as we went outside to watch the kiddos play in the backyard. I know some of you have already been seeing snow for awhile and may be sick of the cold already, but I can't even express in words the excitement I feel when the weather cools down, because you know that means the Holidays are quickly approaching.
Along with the holidays come all the fun and delicious winter recipes, especially soups. The hubby and I LOVE soups and could argue that there may be nothing better than a nice hearty soup served in a sourdough bread bowl this time of year. 🙂 Well, with it being Soup Season, I knew I needed to try some new soup recipes and was able to try a new White Chicken Chili Soup Recipe this past weekend.
The result? Pure awesome-ness!
The hubby couldn't stop eating and said they tasted like my Green Chili Chicken Enchiladas in a soup form. I thought the same thing and was so happy we had found another delicious soup recipe that was SO easy to make!
As I just mentioned… this recipe (adapted from here) was so yummy and was super easy to throw together. 😀
For video instructions on how to make this White Chicken Chili, check out the video below:
For printable recipe:
White Chicken Chili Soup Recipe
Ingredients
4 cups chicken broth
4 15.5 oz. cans Great Northern Beans drained and rinsed
2 cups shredded chicken
1 small can diced green chilies
1 tsp. cumin
½ tsp. garlic powder
½ tsp. oregano
½ tsp. pepper
1 cup sour cream
2 cups shredded cheese Monterrey Jack or Mexican Blend
Instructions
In a large pot, add broth, beans, chicken, green chilis, cumin, garlic powder, oregano and pepper. Simmer on low-medium heat for 20-30 minutes, or until it is heated through.
Right before serving, stir in sour cream and cheese until it is all blended and melted. ENJOY!
I seriously think you guys will love this recipe. You pretty much throw most of the ingredients in the pot, cook it for a bit and then add sour cream and cheese right at the end. I honestly could not believe how easy this was. I think you could even throw everything into the crock pot and cook on low for an hour or two and you're set!
Check Out My Other Recipes
For more delicious and easy soup recipes check out:
Chicken and Potato Florentine Soup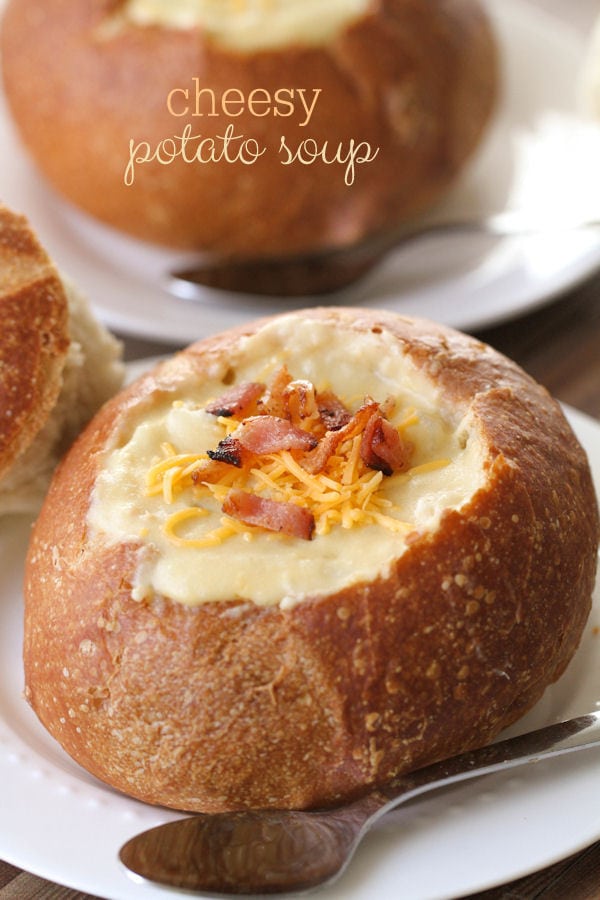 For all Soup Recipes go HERE.
For all Lil' Luna Recipes go HERE.
And get weekly emails with monthly freebies by signing up for the Lil' Luna newsletter. 🙂
For even more great ideas follow me on Facebook – Pinterest – Instagram – Twitter – Periscope.
ENJOY!
Need more recipes and creative ideas? Sign up and get a FREE copy of my latest ebook!