This collection of easy soup recipes has everything you could possibly need to get through soup season—easy stovetop soups, as well as easy crockpot soups! All of these recipes have few ingredients or simple instructions.
I've shared my favorite chicken soup recipes, as well as crock pot soup recipes. This collection has a little of both! All of these soups are super EASY to put together, whether that's in the crock pot or on the stove.
MORE COLLECTIONS: Soups, Crock Pot Soups, Healthy Soups, Chicken Soups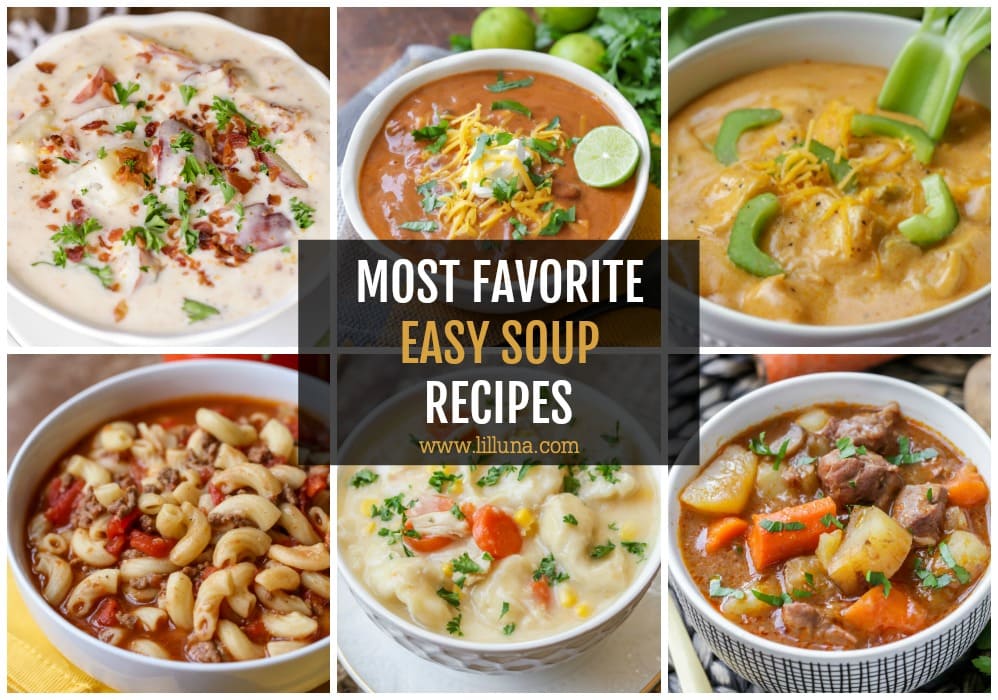 Few Ingredients, Simple Instructions
Whether the soup takes hours to cook in the crock pot, 30 minutes simmering on the stove, or somewhere in between all of these recipes are super easy to make. Most of them don't require a lot of ingredients or steps to prepare!
This collection includes soups with chicken, veggies, beef, pasta, rice and more. Basically something for everyone! I know you'll be able to find some easy recipes your family will love on a chilly day.
Tips for making them even MORE easy:
To make soup as easy as possible I like to have shredded cooked chicken and cooked beef in the freezer. You can also use canned chicken or shredded rotisserie chicken.
Another way to make these soup recipes even easier is pre-making the soup and keeping it in the freezer. If a soup can be pre frozen, you can find more information on the individual recipes pages.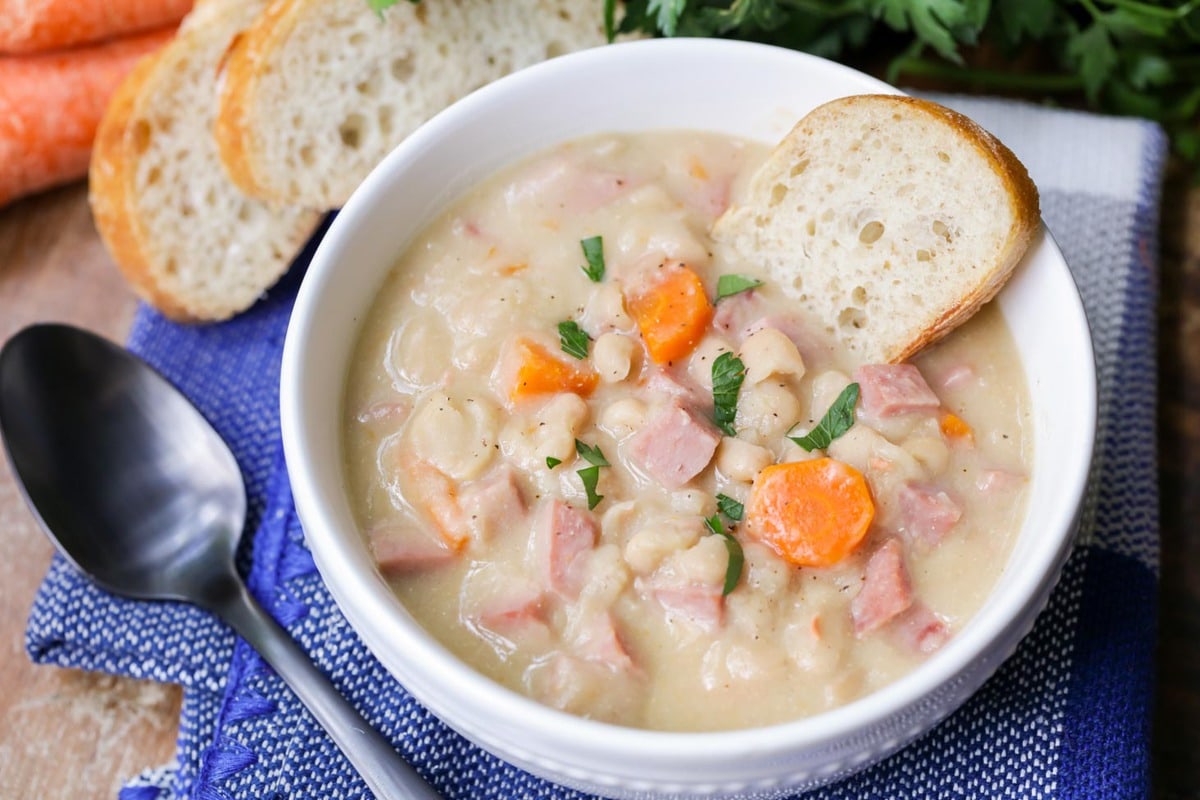 Easy Stove Top Soups
Again, you can use precooked chicken, rotisserie chicken, or canned chicken in most of these soup recipes to make them extra easy!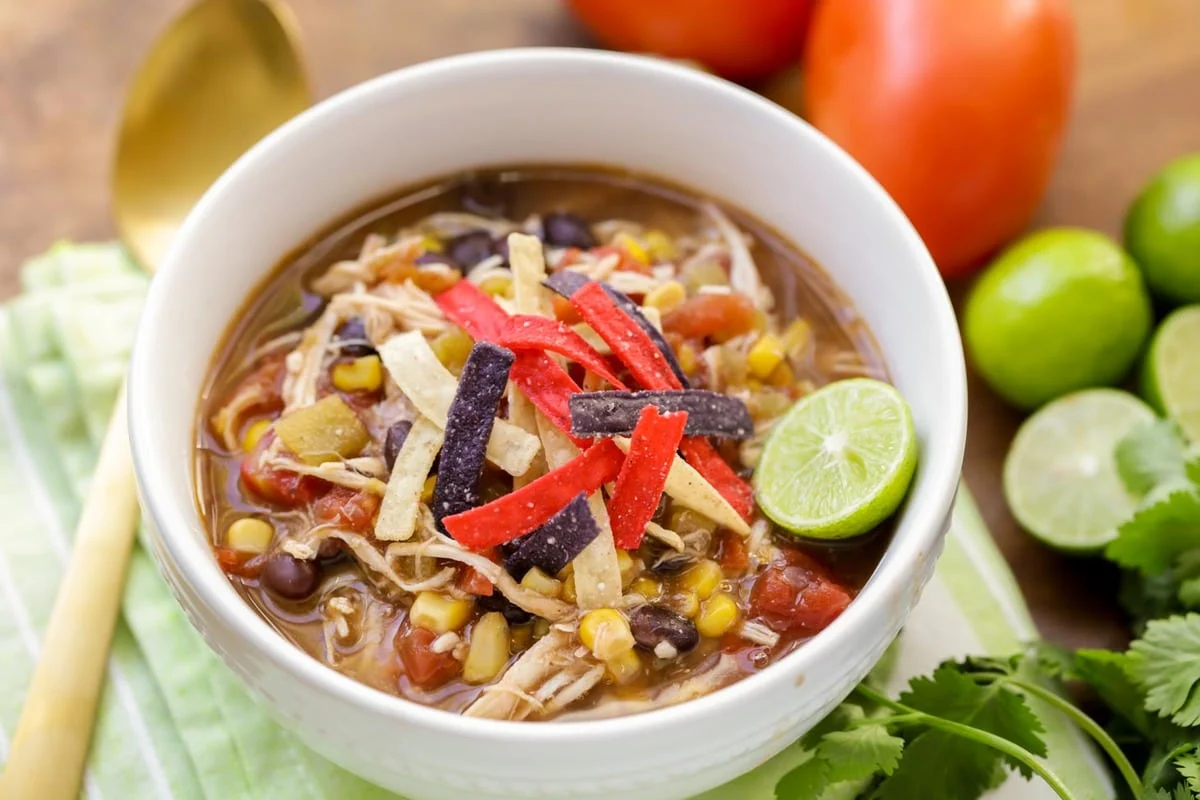 Easy Crock Pot Soups
All of these are what I like to call "dump and go" recipes. None of them have more than 3 steps on the recipe card (that's my kind of recipe), which means minimal effort on your part. They all turn out amazing, and no one will know that you hardly had to lift a finger to create them. 😉
MORE COLLECTIONS: Soups, Crock Pot Soups, Healthy Soups, Chicken Soups